(Disclosure: If you choose to make a purchase from one of our recommendations, we will receive an affiliate commission at no cost to you.)
We are often asked what Christmas looks like for a full-time RVing Family. One of the biggest questions is on the topic of 'Christmas gift ideas' – some RV and camper owners live full-time in their rig, a tiny home on wheels.
Our first Christmas after moving into our travel trailer was tough because, while family wanted to give us fun gifts, our relatives didn't want to gift us things that would just end up in storage, things for outdoor use that would take up too much space to travel with, or things that we wouldn't get much use of while we live in our travel trailer. 'Practical gifts' is the name of the game.
They asked about gifts for RV campers and went for everything they could think of. When shopping for Christmas gifts, it's not just about the kinds of gifts that suit RV life, but also the quantity of RV life gifts that matter.
Space is at a premium in a tiny home on wheels. Whether you're buying for a family, a couple, a single person who enjoys RV living, or if a family is RV living with teenagers, there are some gift ideas you can consider for your RVing friends and items we'd recommend you stay away from.
One of the rules for Christmas gifts we have outlined for our family is that we don't need gifts that simply take up space and don't serve a purpose – decorative gifts and gag gifts are not good gift ideas for camper owners.
(if you're looking for a gift for someone who is about to start RVing, you might consider something from this list: 15 RV accessories we realized we needed in our first 90 days on the road.)
We travel full-time, moving to new RV parks sometimes 2 or 3 times per week and we see many other RV campers who go through this too: Outdoor accessories have to be set up and put away far too frequently, and we need to store them when we aren't using them in our limited storage space.
Consider the RV owner on your gift list when you're looking for that perfect something to make them happy – consider the lifestyle of the RV campers on your list and their limited space.
Here's our Christmas RV Gift Guide:
Bad Gifts for People With RVs
What kid doesn't love to get a new stuffed animal? But puffy, bulky toys that take up space are not great gifts for RVers. The adult version of this bulky, oversized gift would be wall decor, picture frames, knife blocks, throw pillows and extra, unnecessary blankets, another set of measuring cups, delicate wine glasses, or a fancy dish set for eight people.
Yes, you can cook in a camper, but we learn to prepare our favorite meals with just the essentials and don't often need a dining set for eight.
Large items that can't be folded for easy storage, like a movie poster, or an over-sized board game, or things that are heavy like a weight-lifting set or a treadmill, are not great items to gift RVers for obvious reasons. Unless an RV owner specifically asks for one of these things, it's best to go for a more practical item as a gift.
It might go without saying, but in an RV, space and weight are at a premium. Consider this before you buy the gift item: If you were receiving this gift, would you take it along with you on your next RVing trip or vacation?
For the most part, the quantity of things we have in our rig is comparable to what we would bring with us to a vacation cottage for a weekend or a week-long RV rental.
All RV owners have things in their rig that they never use – some of them were well-intentioned RV gifts. It comes with the territory – it's so easy to accumulate unnecessary stuff while RVing just as it is with living in a house. Clutter just accumulates faster in a tiny home on wheels.
Here are some Christmas gift ideas that are sure to be perfect for your RVing friends and relatives.
Good Gifts (Practical Gifts) for RVers
For the full-time traveling RVers on your Christmas list (families, couples, or single travelers), consider gifting them with experiences instead of things.
Here is a list of the best rv gifts (experiences) that you can give – they will create lasting memories for RVers.
Here's what to add to your RV holiday shopping list:
National Park Pass for Canada or the USA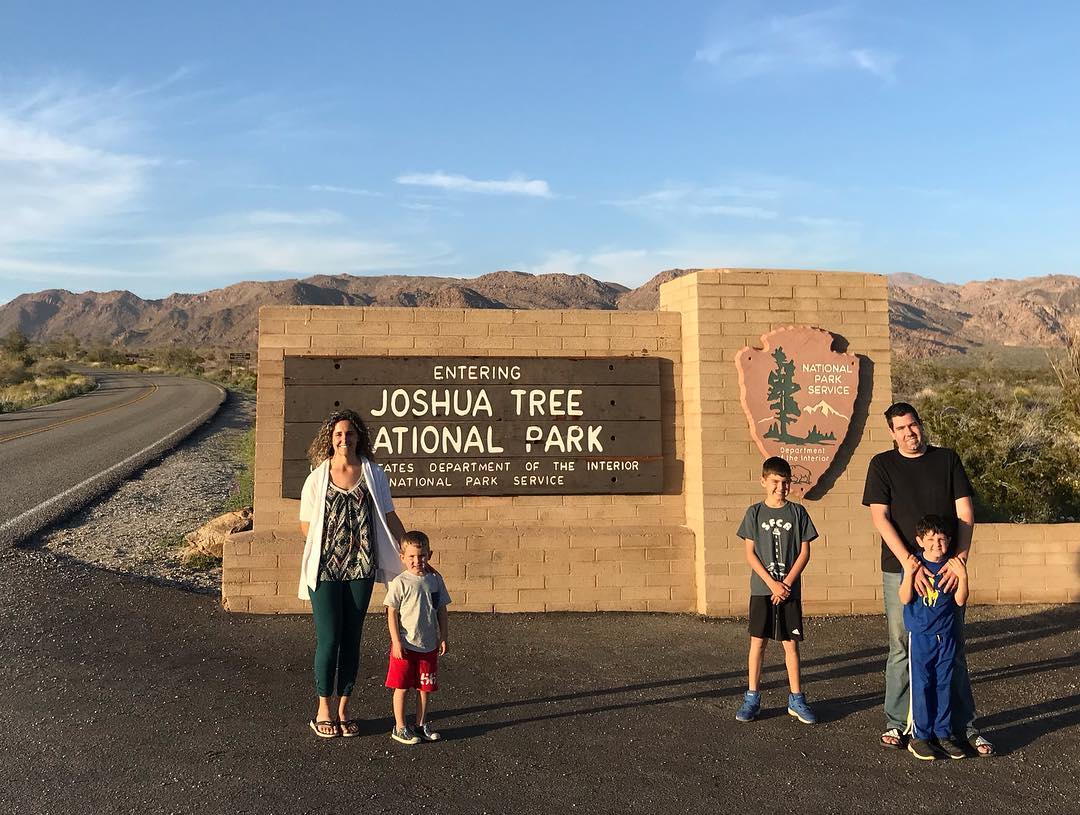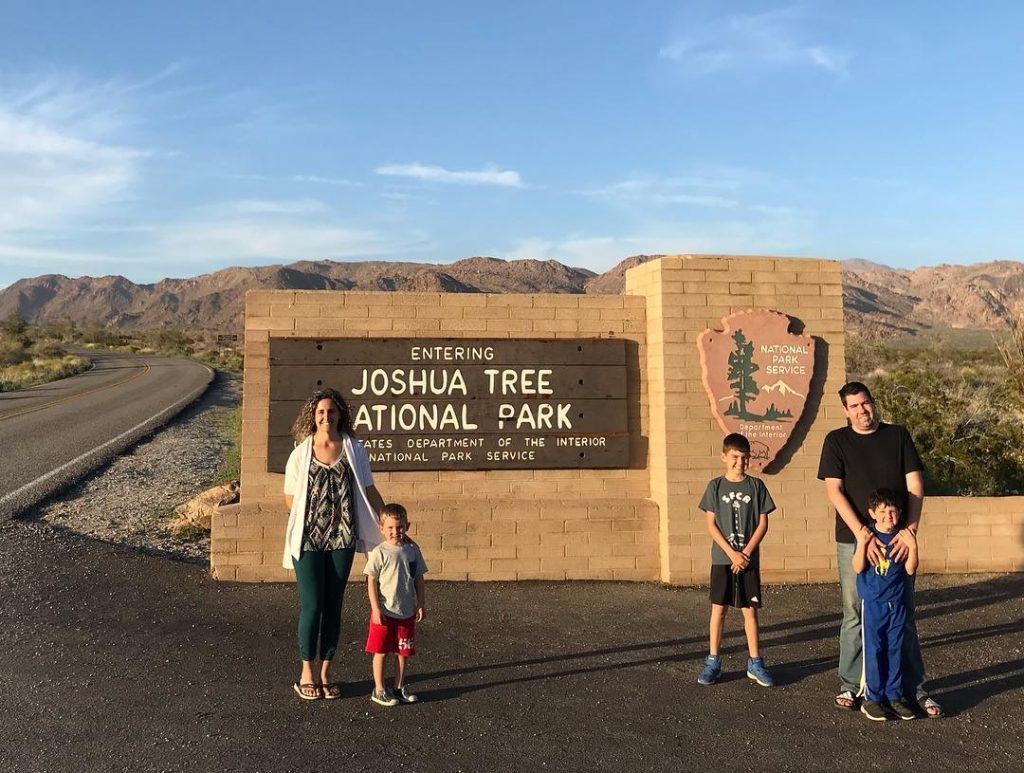 National Parks are all over Canada and US, offering a wide variety of experiences for all ages and make a great gift idea – hiking in the mountains, walking on nature trails in forests, relaxing by a lake, kayaking, skiing, nature-watching, camping under the stars, and exploring a historic site. With a National Park Pass, the experiences an RVer will have are endless.
On long travel days, it's not uncommon for our family to plan area to stop at so we can stretch our legs and make the day more exciting. We look for National Parks and Historic Sites along the way, not always with the intention to spend a night, but simply to explore and take a little break. These parks and historic sites are not an additional cost to us once we have the national pass.
Provincial / State Park Pass
If you are looking for that perfect gift for an RVer who does a lot of traveling within their state or province, but doesn't live full-time in their RV, a state park or provincial park pass might be practical and offer more access to local places than a National Park Pass would.
Gift Cards (Cue the Eye Roll)
Gift cards are one of the best RV gift ideas, but they come with a stigma – "I didn't know what to get you, so I got you this," They are a thoughtful gift for RVers. If you'd rather not give a gift card to grocery stores, restaurants, or gas stations, consider giving gift certificates to experiences or local attractions.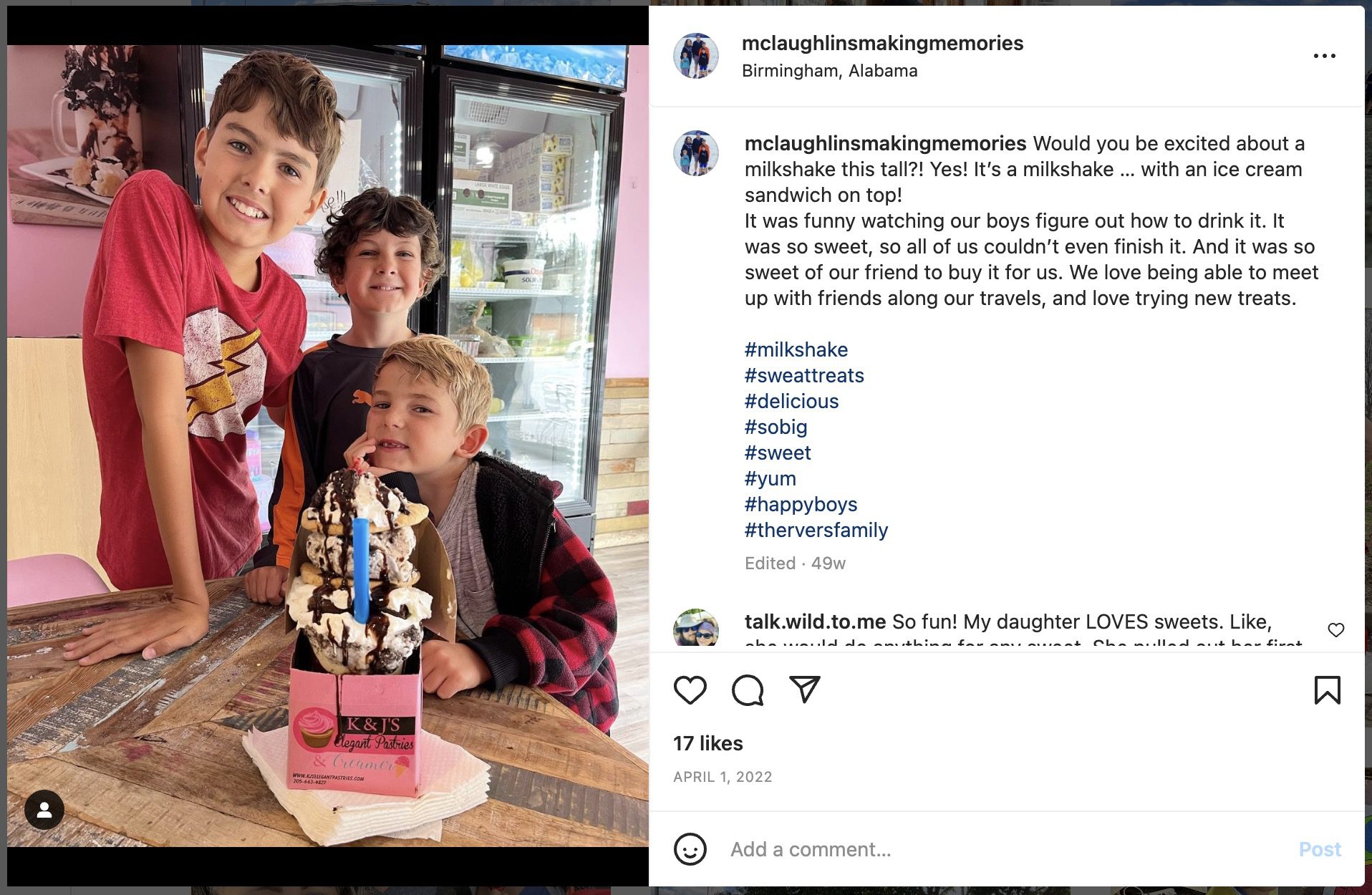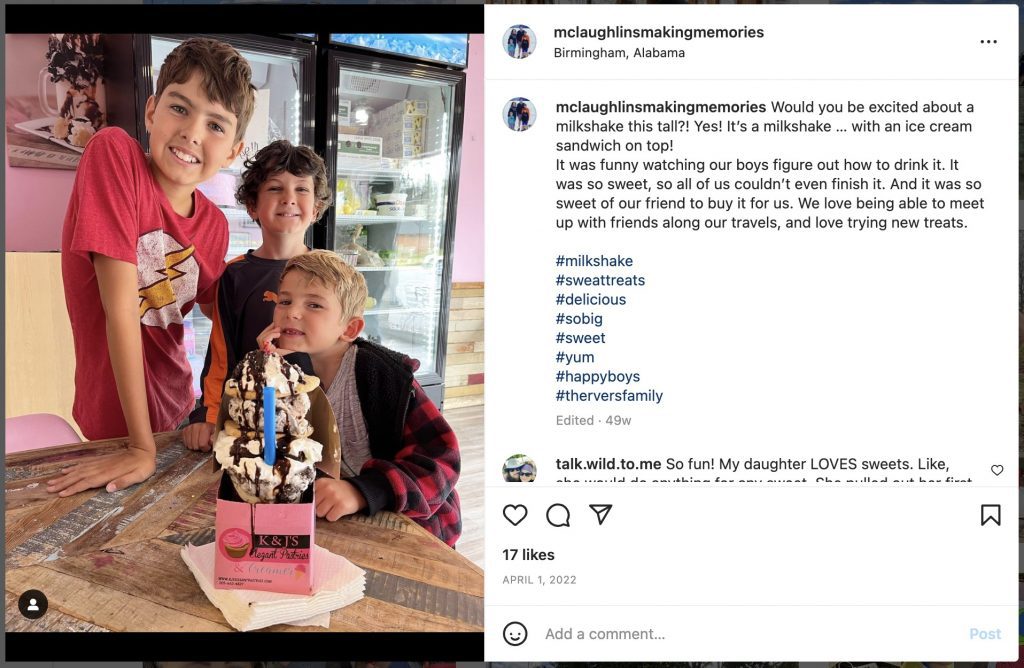 A gift card to a movie theatre chain or a Bass Pro Shop can be given with a hand-written note saying, "Go enjoy the sequel to your favorite movie next month", or, "Buy that fishing rod you've always wanted for your next fishing trip." A gift like this is not considered a 'cop-out' or uncreative gift – it's an intentional, thoughtful gift for an RVer.
A gift card to a favorite restaurant chain or a local restaurant is a fun gift idea.
Again, adding a personal note with the gift card to say, "We know you love Olive Garden. Order your favorite pasta while spending a day on the road," or "Enjoy your trip to Nashville, and go to dinner at the Rainforest Cafe!" adds a personal touch.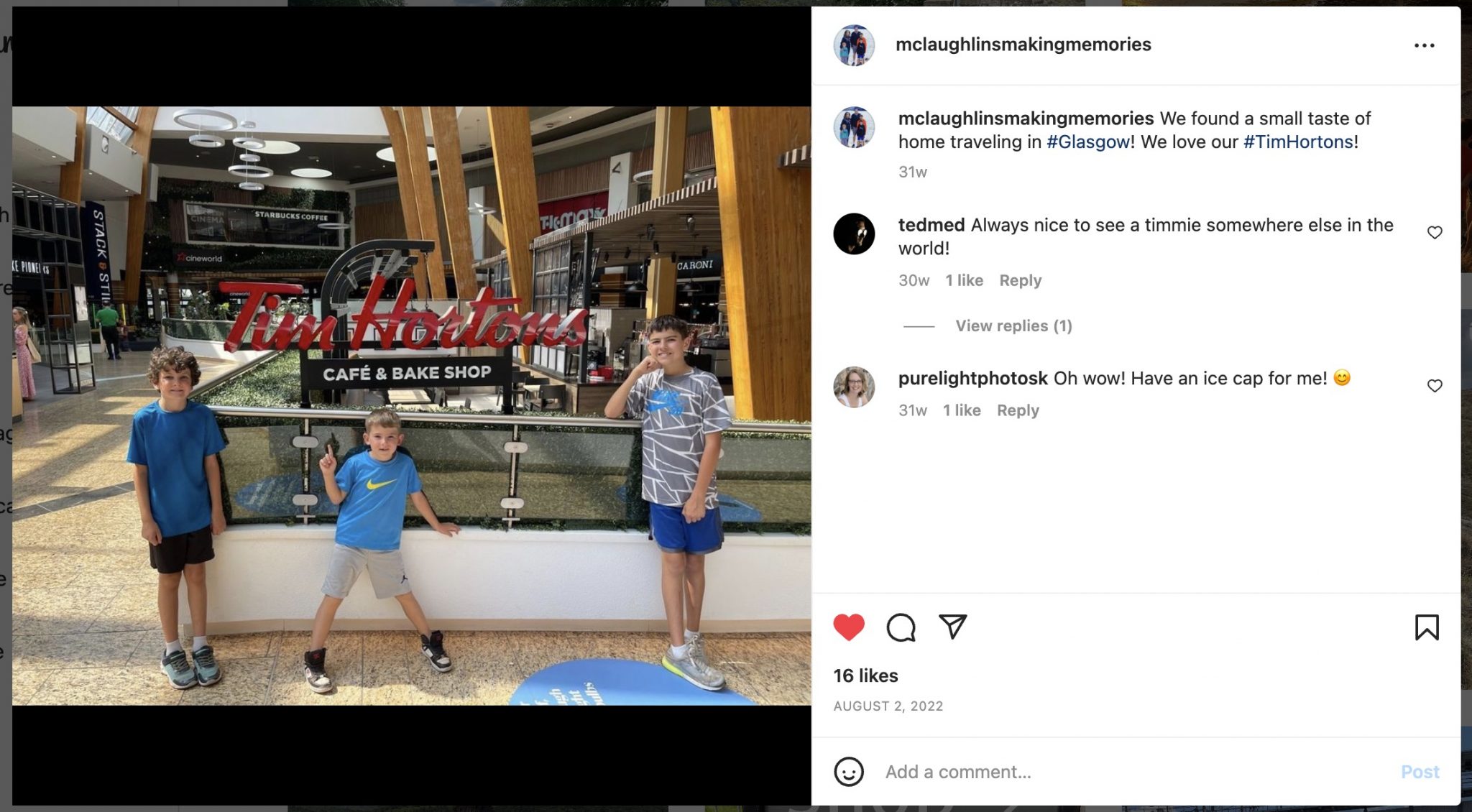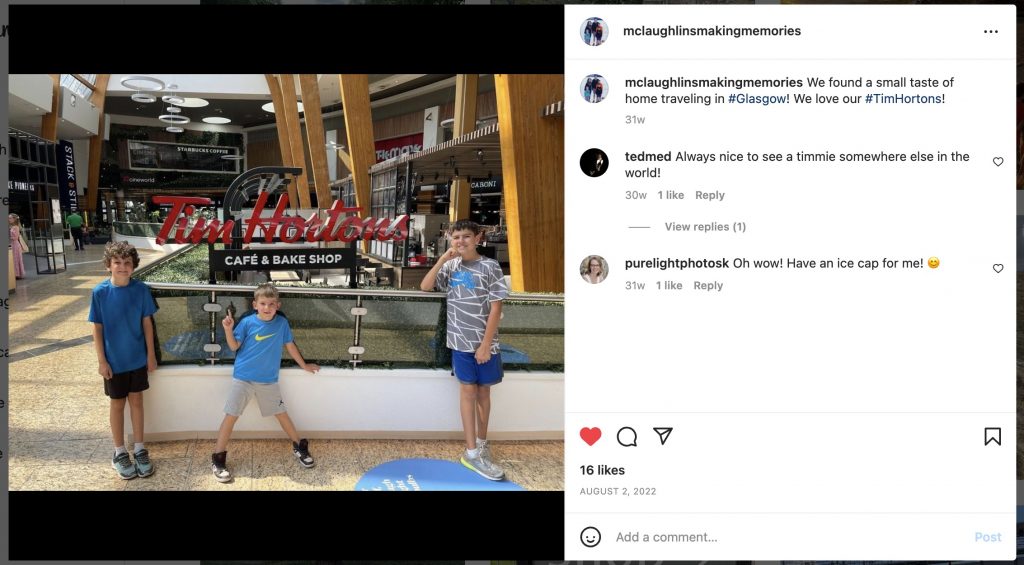 **Bonus points: Choose Cracker Barrel gift cards, because they usually have oversized parking lots for Busses and RV owners, and allow overnight parking. Breakfast in their restaurants is perfect for RVers before they head back out on the road.**
Pay attention to where your traveling friends or family members are going next, and think about gifting them with gift cards that they can use while they enjoy their time away.
If you're looking for a super-practical gift card with no strings attached, a gift card to a gas station is ideal for obvious reasons. Grocery gift cards are a close second. We have used grocery gift cards for buying treats or to splurge on special food items – a dessert we don't always buy, or that more expensive, specialty cheese we don't normally put on our grocery list.
If you're the type of person who wants to gift something that needs to be unwrapped (not just placed in an envelope with a card), then get creative with the way you wrap the gift card – in a shoebox or gift bag, or tape it to a chocolate bar that's gift-wrapped.
Season Pass to Theme Park Chain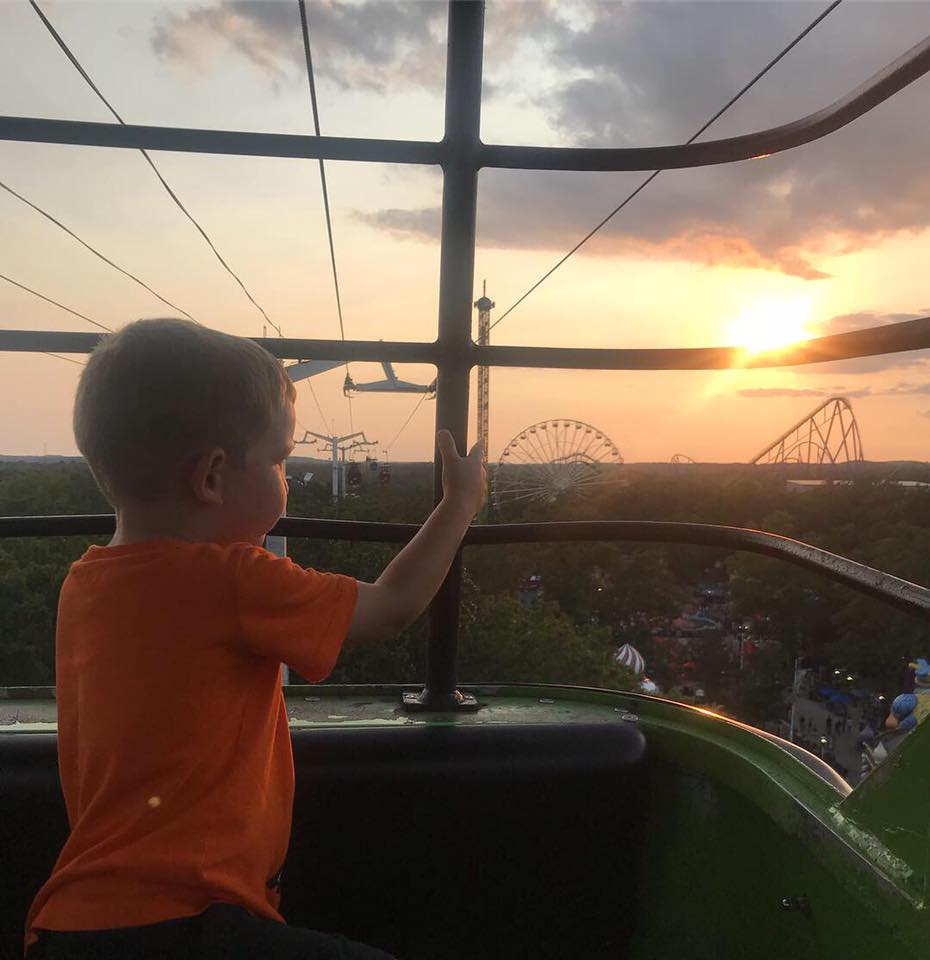 For a stationary family, a theme park pass can be enjoyed all summer long. It's such a fun place they can go to over and over again.
For a family on the road, it may not be best to gift a local theme park since the family can only use the pass in that one specific city. However, there are few theme park chains in Canada and the USA. Gifting a season's pass to these theme parks make a perfect gift for RVers:
Six Flags Parks, Seaworld / Busch Gardens, & Cedar Fair Parks
Depending on where your gift recipient will be traveling and the types of attractions they enjoy, each of these parks has a variety of activities as well as multiple locations.
For bonus points, add on the Theme Park "Dining Deal"
We have purchased the Dinning Passes for our Six Flags season passes, which allow us to simply show up at the park without packed lunches or snacks, and we don't have to dip into our retirement savings to get a plate of nachos and an ice cream to keep us going for the day.
For our family of 5, (our boys are under 12 years old right now), we purchased only 2 dining passes. Each one includes lunch, dinner, and a snack every time we visit any of their parks along with unlimited soda. Since the portions are large, this is plenty of food to keep the 5 of us going for the day.
We had considered getting each of us a dining pass, but when we are hopping on and off rides all day, we don't want to be stuffed full of food. We just need snack-sized portions throughout the day.
We eat a big breakfast in the morning before we go to the park – 2 dining passes for us is perfect. And as our oldest son moves into his pre-teen years, we will add on another dining pass for him.
Honorable mention has to be Disney passes, but know that you'll be paying a pretty penny for them, and their locations are localized to Florida and California.
Gym Club Membership
Depending on where your gift recipient will be traveling, and how often they want to visit a gym, a gym club membership might be a great gift. You may not have realized this, but RVers who camp mostly off-grid love having gym memberships.
While gym memberships make great gifts for those who enjoy working out, RVing families can use this type of membership to do activities geared to kids and families. Kids can hang out in classes or be taken care of while parents are working out, they can take showers, enjoy the pools, and relax in the saunas.
Rather than paying a premium price for a full-hookup campsite with amenities, RVers will often find somewhere inexpensive, often without hookups, to park. They will make use of their gym membership to take showers. The parking lots of gym clubs are often large enough for large Class A motorhomes or travel trailers to park in, which makes for a convenient stop between campsites.
Since certain chains of gym clubs are more prominent in specific regions throughout the country, know where your traveling friend is going so you can be sure to buy a membership that will work best for them.
If a gym membership isn't a fit, consider places where kids can go to be active such as a trampoline park, or indoor gymnasium. Gift cards to access these places are so thoughtful – kids and parents love having them, especially for rainy days. Even a gift card for Chick-Fil-A can be a useful gift for RVing families with active kids – they likely visit these restaurants frequently because their kids enjoy the indoor playgrounds they offer.
Gifts to Keep Track of Travels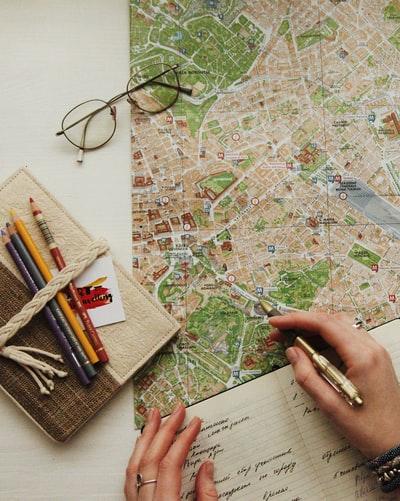 It's amazing how many RVers intend to track their traveling, but don't find the time to. "Logging" or "Journaling" gifts are the best gift for camper owners.
Some RVers will pick up a bumper sticker, a state sticker, or a sticker from a national park along their travels and stick It on the outside of their RV. However, many of us don't want to commit to having something permanently stuck to the outside of our travel trailer or motorhome. Here are some great alternatives to keep track of travels:
Map Gift Ideas for RV Travelers:
Journal Gift Ideas for RV Families:
Camping Gifts And Gadgets for RVers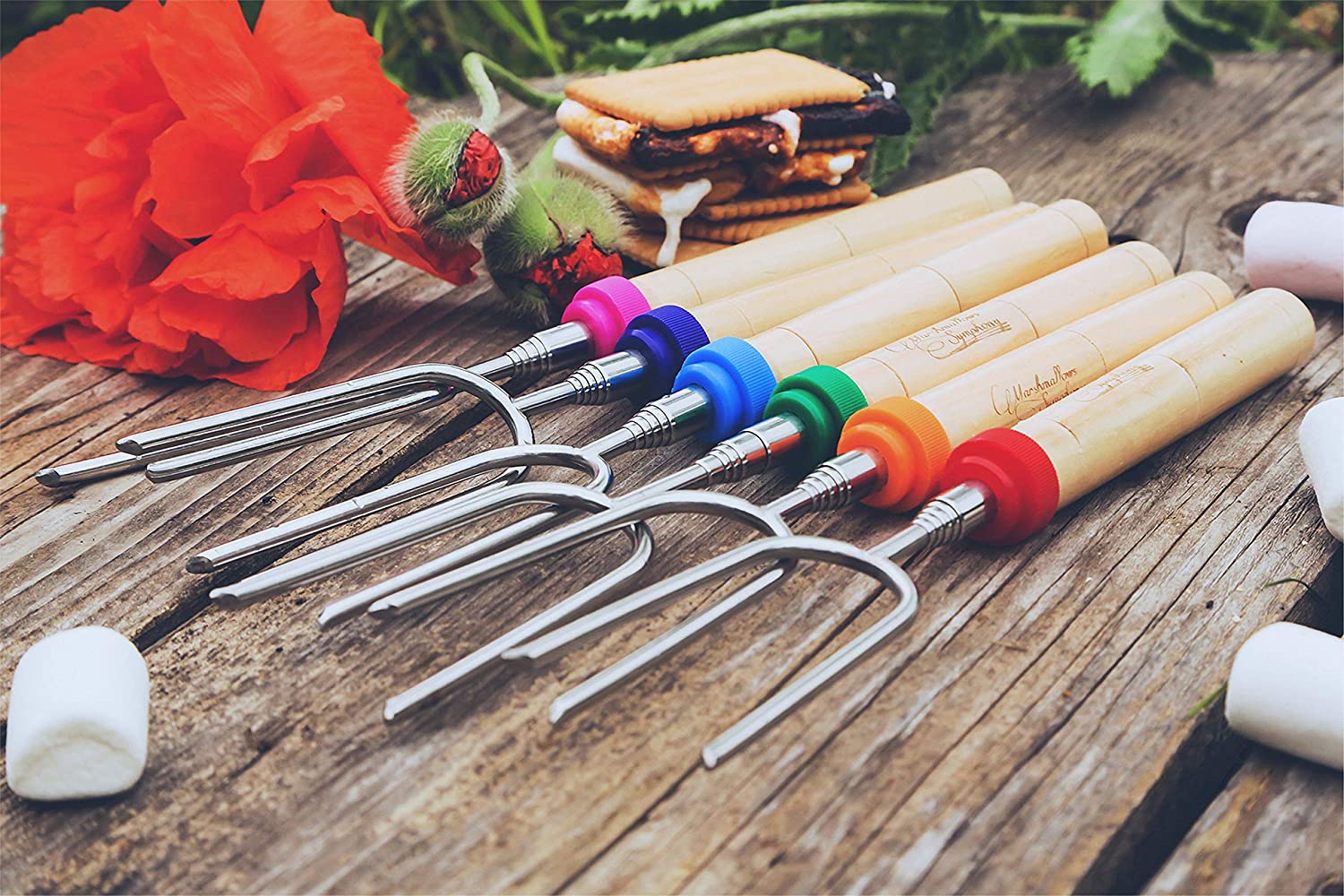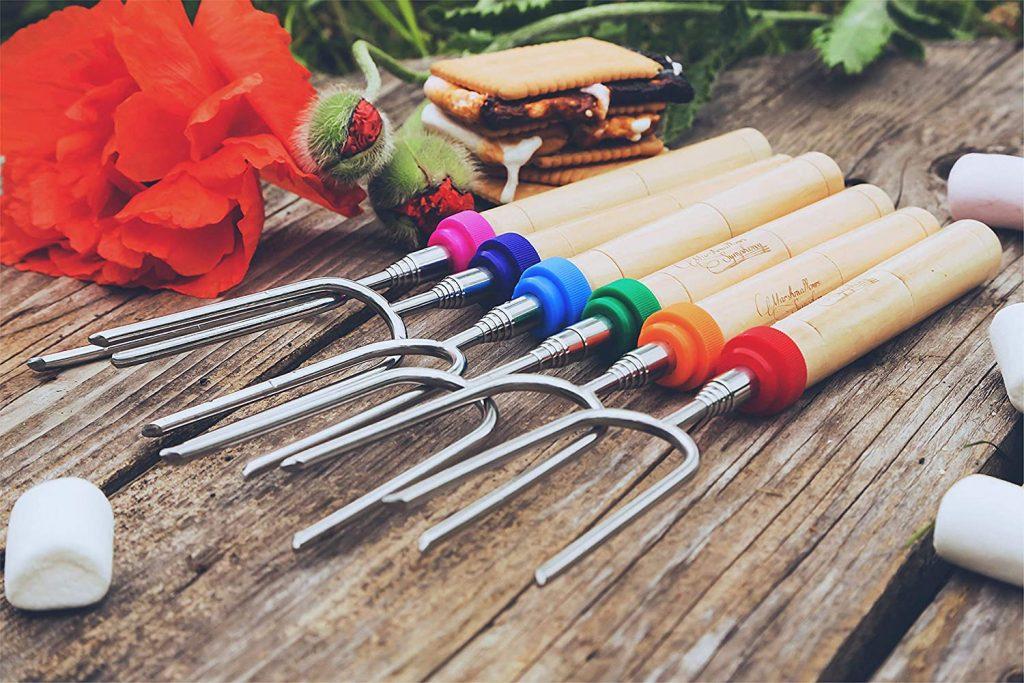 It may seem too obvious to get RVers camping gifts, but they really are useful. Whenever possible, purchase something that's foldable, and collapsible, but still durable (with good reviews) so it will last on the road.
Here are some gift ideas for RV owners that are perfectly suited to RV camping, cooking, and RV-living:
Bad RV Camping Gift Ideas
This seems to be the perfect spot for a reminder that gifts for RV owners should be practical, compact, durable and lightweight.
An inflatable hot tub might get put into storage rather than get any outdoor use while your RVing friend stays at an RV park.
A new set of glasses might seem like a great idea but stainless steel wine tumblers are much more practical than a new set of glassware.
Even if it is on the shelves of the "camping" section at your local retailer or is recommended by someone who camps a few weekends every summer, it is not always practical for traveling RVers AND if it's labeled the "Best Gift for RV Lovers" it's probably an RV shaped cheese plate or a camper shaped wall decal that we may not have space for.
Road Trip Travel Games
Whether you're looking for the perfect gift for a couple or a family, everyone loves activities for long road trips. And while all of our traveling styles are unique, and some of our travel days are longer than others, we constantly look for fun activities to pass the time between outings at national parks, or while we are traveling from one campground to the next.
Here is a list our three boys made of their favorite family games for camping.
We recommend you purchase something that doesn't require batteries. Sounds and lights from the backseat can be a distraction to the driver, especially when they are towing a large RV.
Also, consider the fact that small pieces get lost easily and often make the game unplayable while in a vehicle, so look for an age-appropriate game that's magnetic or one without any small, moveable pieces, or simply purchase a game that's intended for an evening around the table and not for in the vehicle.
Thousand Trails, Passport America, Harvest Hosts, and Boondockers Welcome RV Club Memberships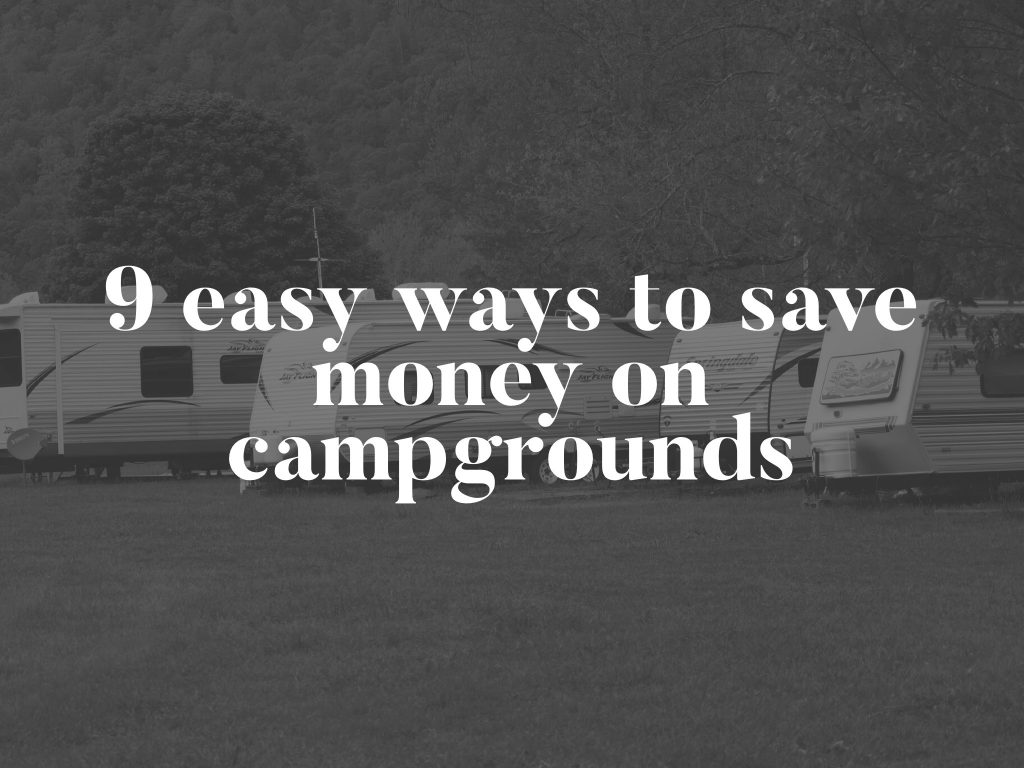 In one of our most popular blog posts, we covered 9 ways to save money on campgrounds, and some of those ideas can easily become the perfect gifts for the RV owner on your Christmas list.
Thousand Trails is a network of campgrounds owned by a single corporation, and their camping membership gives free access to any of their campgrounds for up to 14 nights at a time, or even more! The membership is broken into zones of traveling which can be added on individually for an additional, minimal cost.
While memberships can vary in price, the base level Thousand Trails membership starts at less than the cost an average family spends on camping in a month and might be sufficient for many travelers, with others choosing to add on additional zones.
Another great gift option under $100 is a Passport America membership. Each campground in the Passport America program is independently owned and operated with their own terms and conditions. They offer 50% off of their rates for select nights throughout the season, and some offer monthly discounts if you have the Passport America membership.
If the RV owner on your gift list is interested in off-grid camping, then a membership to Boondockers Welcome or Harvest Hosts will allow them to have some unique camping experiences as part of their membership. Each night you stay, you'll pick up something at the hosts' store or leave a gift for your host instead of paying for the campsite. Hookups vary from water and electric to none depending on the host.
Click below for more details:
Zoo, Aquariums, Science Centers & Museum Membership gifts for RVers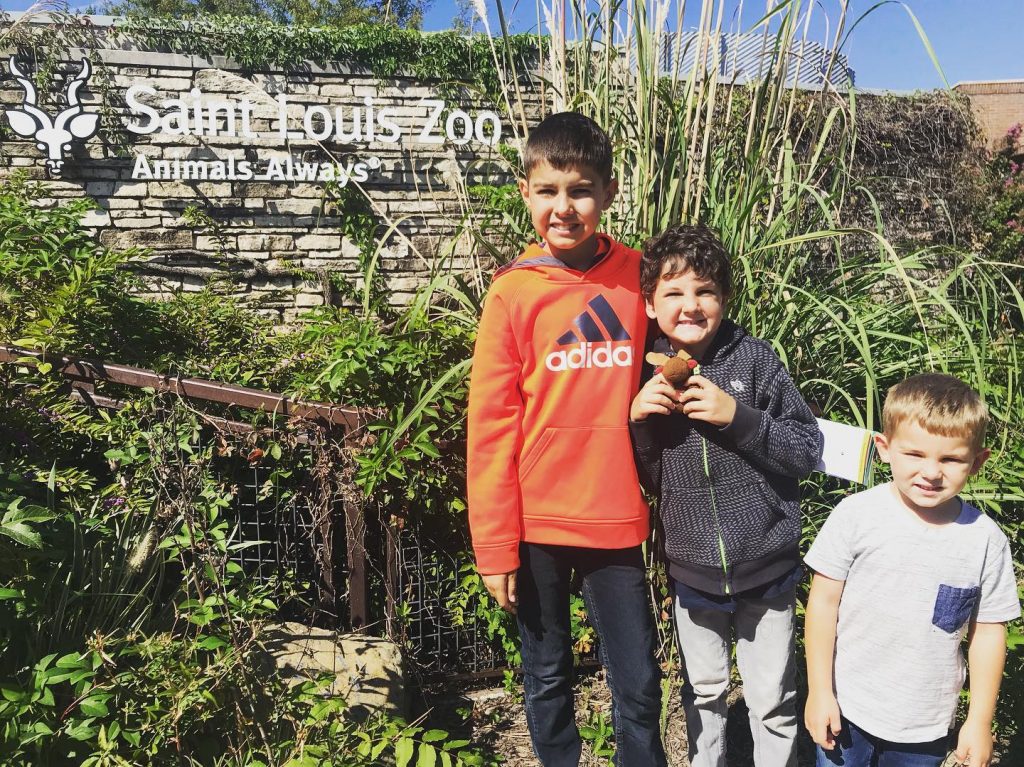 The AZA (Association of Zoos & Aquariums) offer a reciprocal program, meaning that if you have a membership at your local Zoo, you may be able to get free or discounted access to other zoos throughout Canada and the USA. Check their reciprocal page to find out if your community's zoo appears on the list.
ASTC (Association of Science & Technology Centers)
Your local zoo, museum, science center or aquarium will often have a discounted membership available through Groupon. Use Groupon to get a discount on a year's membership, then enjoy reciprocal admission or discounts at other locations. If your local Groupon doesn't have a discount, consider looking at the gift recipient's travel destinations to see if there's something nearby they can enjoy while they travel.
In our travels, we found a $35 Groupon for a one-year family membership to a small aquarium in California. It has paid off over and over since we've used the AZA reciprocal program to visit zoos in California, Calgary, Toronto, and Nashville, and many others. Next time we renew our membership, we'll be checking Groupon again.
Just like national parks and theme parks, these reciprocal memberships provide a great option for RVers to help break up a long travel day with a fun outing, and help the RVing families stay on budget while taking day trips to zoos and aquariums for homeschooling outings.
Do you have something that was missed from this list? What's the best Christmas gift you've received that's fit perfectly into your RV lifestyle?
Leave a comment below so we can all learn together!