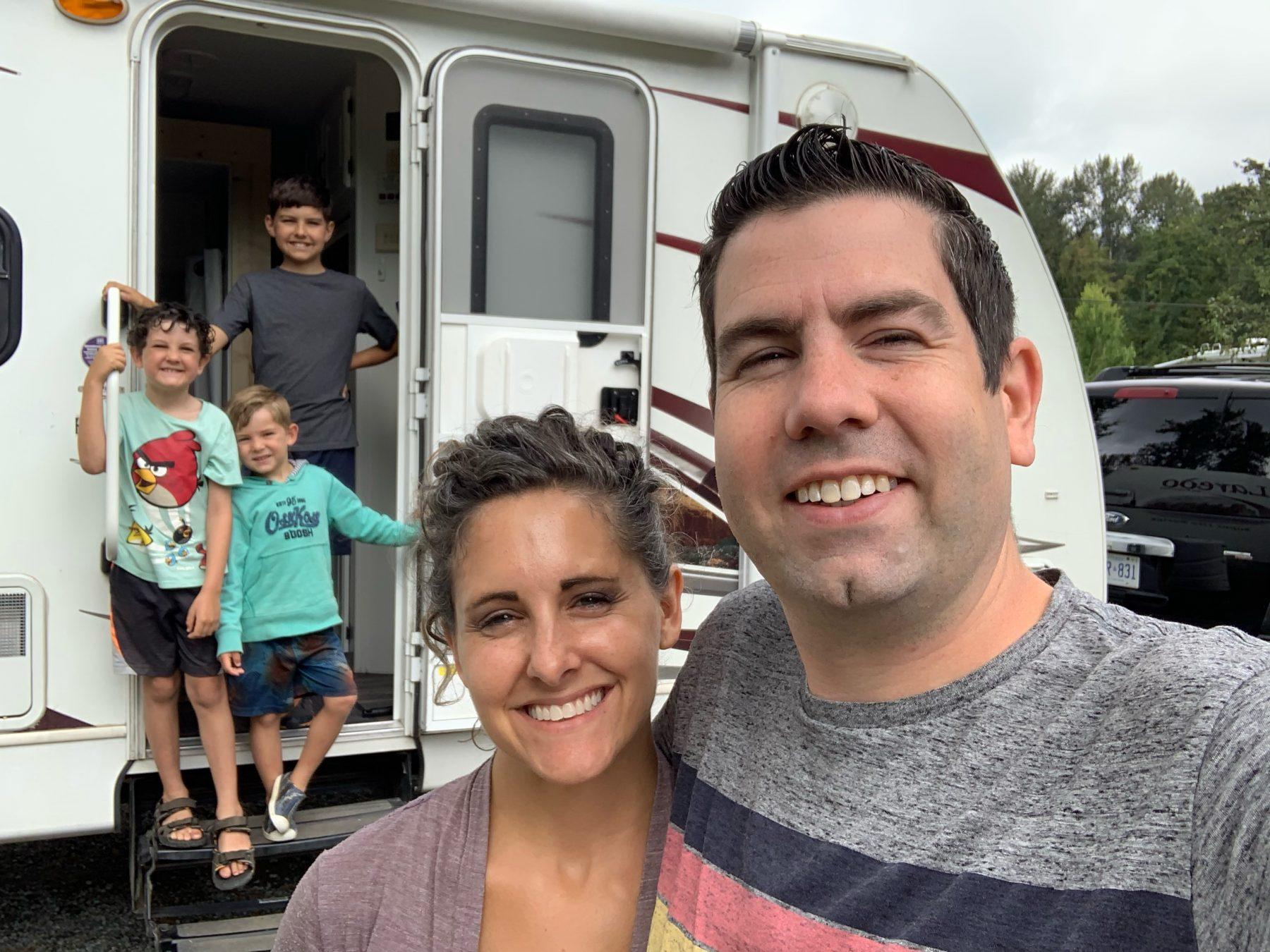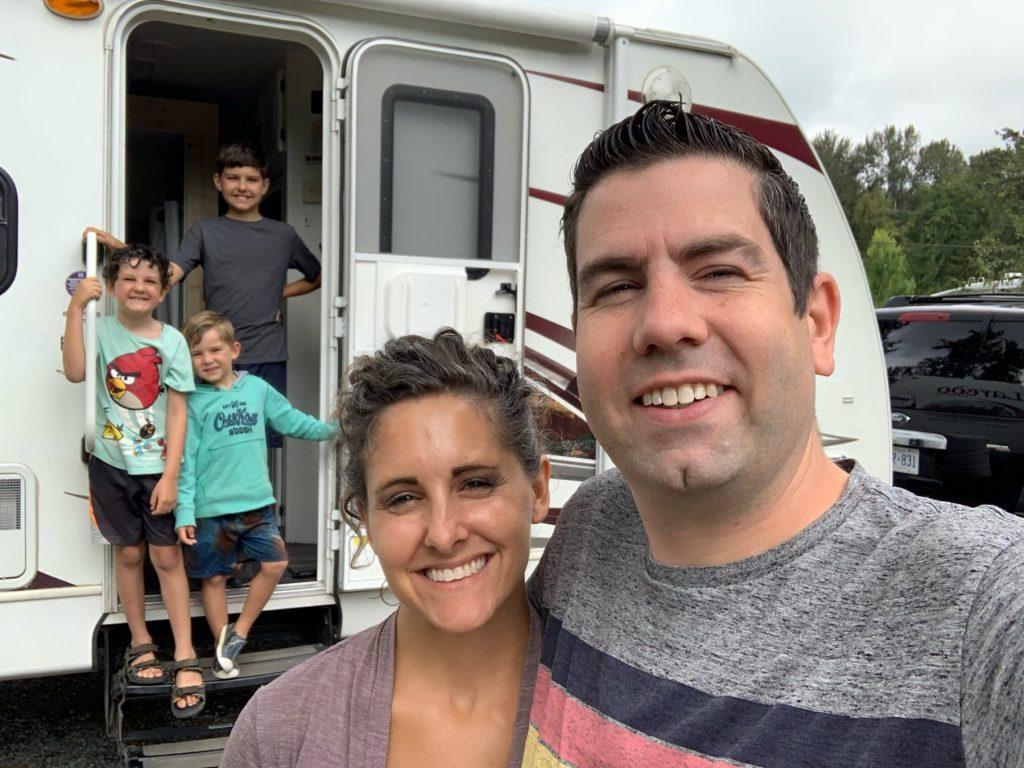 Hey! We're Adam & Celine McLaughlin, Full-Time digital nomads since the Summer of 2018. We're mostly in our RV, but sometimes explore further areas of this amazing planet.
From the summer of 2018 until April of 2022, along with our 3 boys, we explored Canada and US in our RV, visiting National parks, Historic Sites, and every possible rollercoaster theme park we could find.
Our boys are adrenaline junkies, so if it drops, swoops, or spins, they want on it.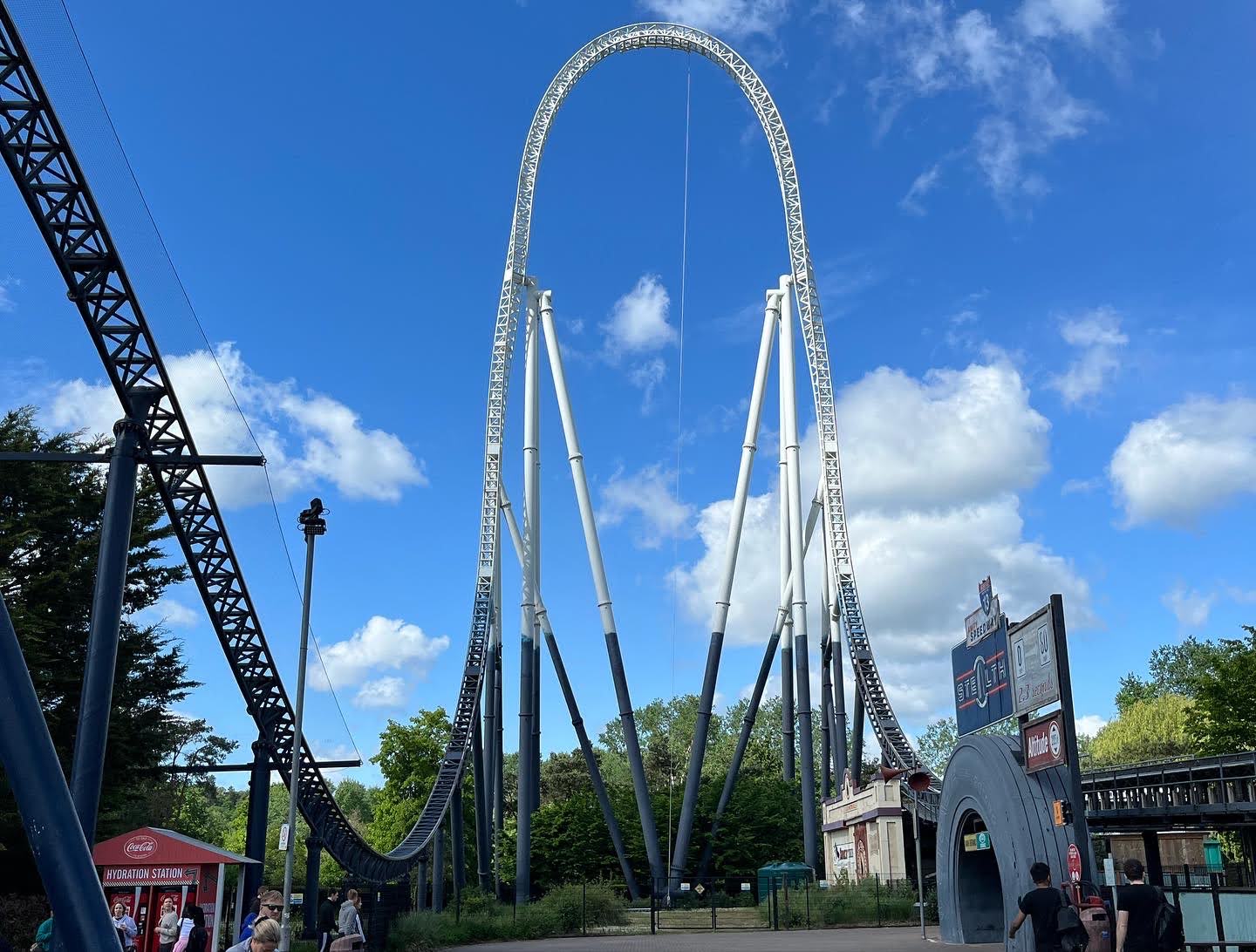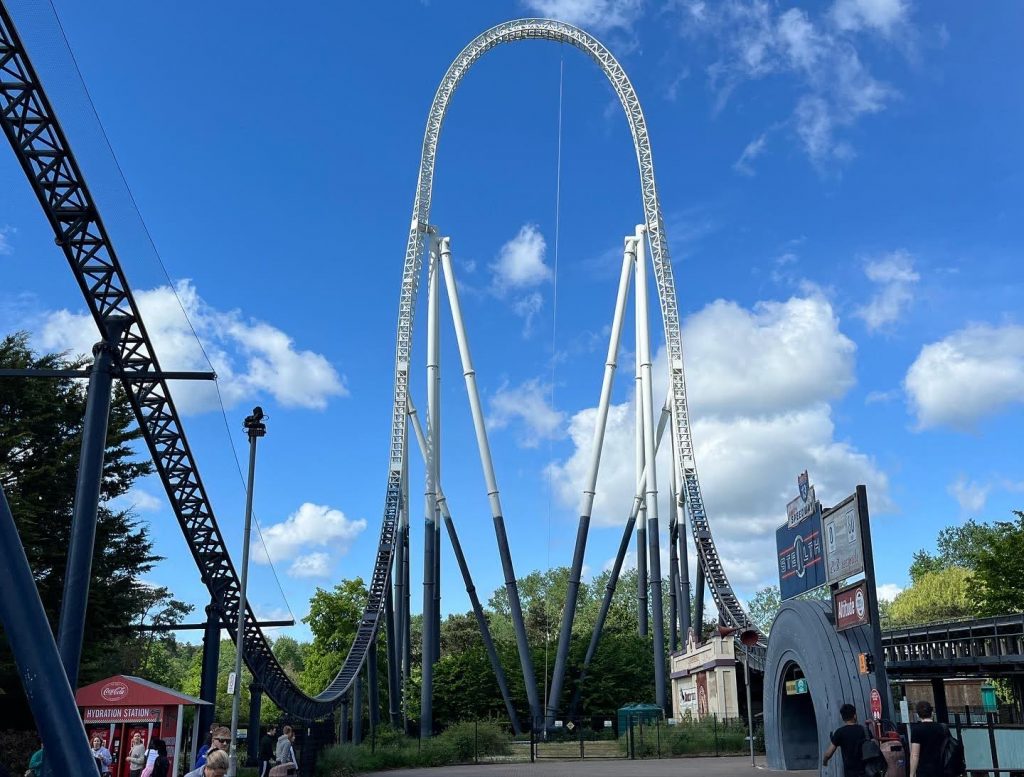 From April-November of 2022, we explored Europe while petsitting, and in January 2023, we took our 30-foot travel trailer to Baja for a few months.
Our rig is a Dodge Ram 2500 (we started with a Ford Expedition SUV), and we tow a 30-foot Keystone Laredo travel trailer. It's our tiny home, but we spend so much time exploring that we don't even notice that 5 of us live in less than 300 sq ft.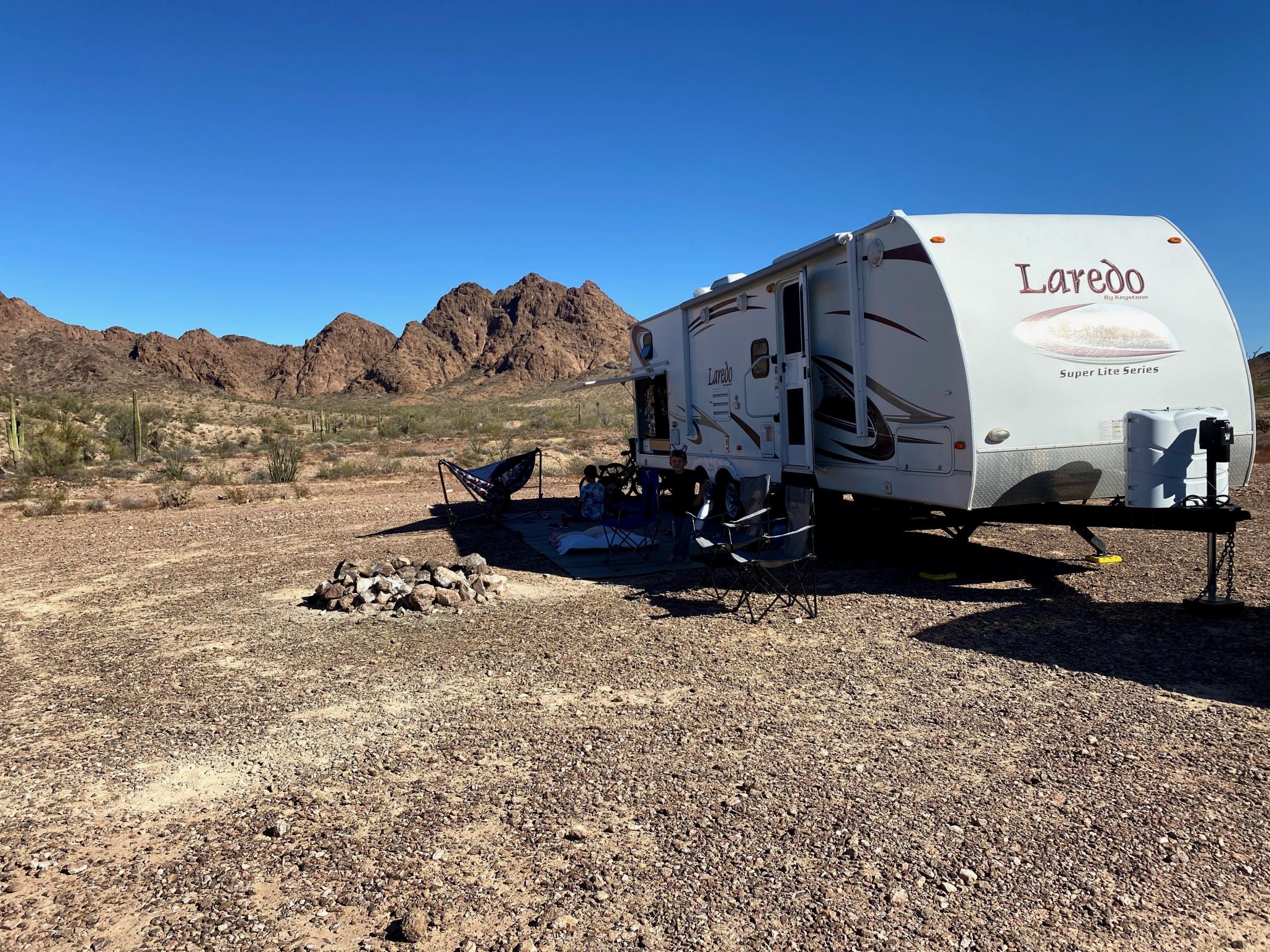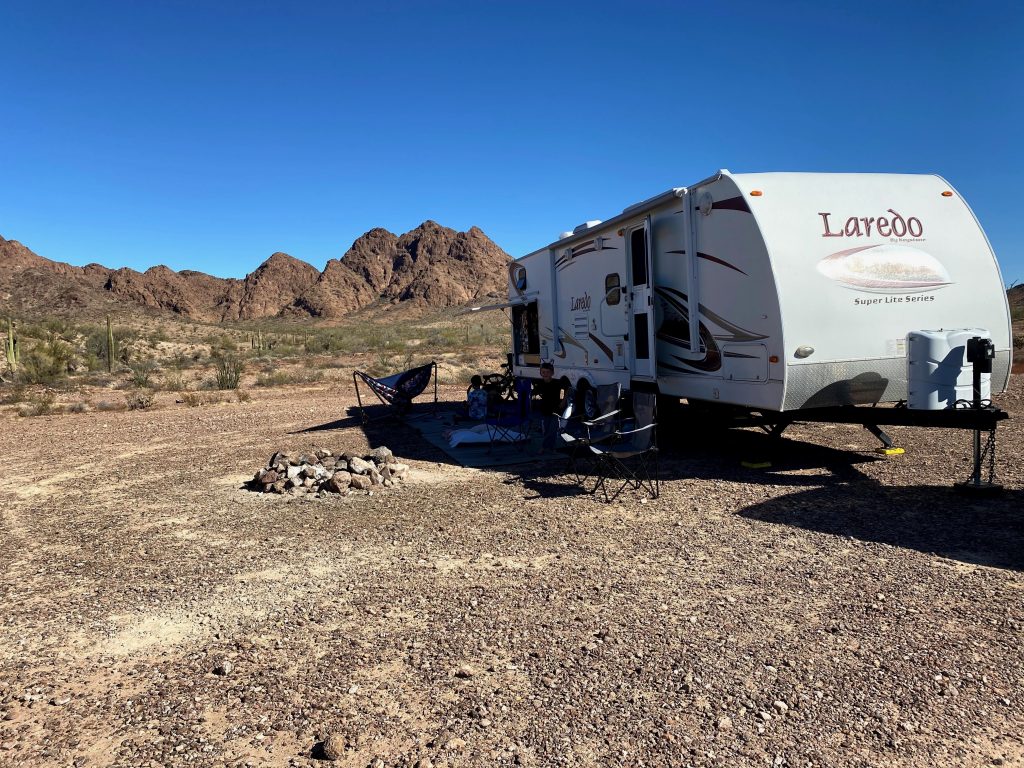 Whether you're exploring the possibility of getting on the road full-time, you're already on the road and would like to meet up, or you're simply curious about how we live in our tiny home on wheels, come follow us on Instagram, Facebook,  and drop us a message or ask a question.
Here are some of our most popular blog posts:
See you on the road!
Adam & Celine