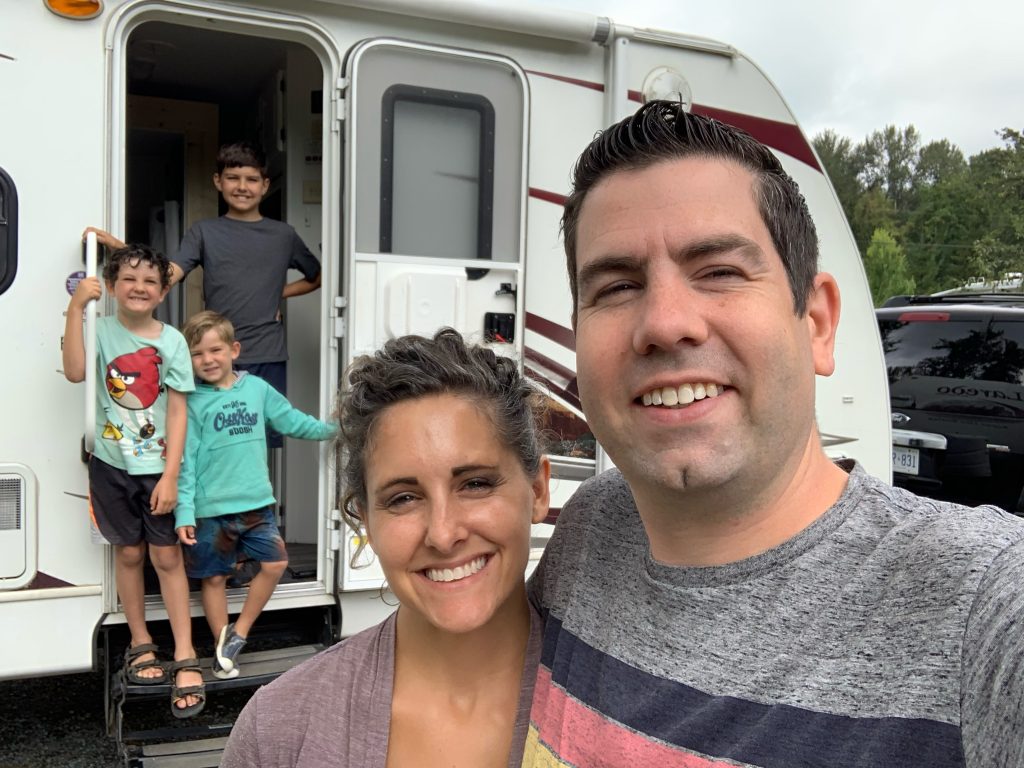 Hey! We're Adam & Celine, Full-Time RVers since Summer of 2018, and the online hosts of The RVers TV Show!
Along with our 3 boys, we explore Canada and US, visiting National parks, Historic Sites, and every possible theme park we can find along the way. Yep, our boys are adrenaline junkies, so if it drops, swoops or spins, they want on it.
Our rig is a Ford Expedition SUV, and we tow a 30 foot Keystone Laredo. It's our tiny home, but we spend so much time exploring that we don't even notice that 5 of us live in less than 300 sq ft.
Whether you're exploring the possibility of getting on the road full-time, you're already on the road and would like to meet up, or you're simply curious about how we live in our tiny home on wheels, come follow us on Instagram, Facebook, or YouTube and drop us a message or ask a question.
See you on the road!
Adam & Celine