"How are we going to decide what countries we will visit in Europe?" This was an ongoing conversation for us for a long time before we started planning our trip. It was an active part of the conversation as we:
Began searching for housesitting opportunities
Secured our first housesit, and could base our travel plans around that opportunity and timeline
Searched for plane tickets that would determine our route (and we ended up choosing to take the flight with an 8-hour layover in Rome to make a quick trip into the city for a few hours).
Searched for additional housesits close to our first one which was just north of London.
Continued to apply for the next available housesits.
With so many countries and endless possibilities, how were we going to choose where we would visit within the 7 months we planned to be overseas? It was difficult to choose if we were going to spend a whole month in one country or to condense our time in each area and try to get to as many countries as possible.
Our European wishlist included:
Mediterranean Beaches
Riding a double-decker bus in London
Village markets
The Royal Edinburgh Military Tattoo in Scotland
Train rides through the Alps
Old, walled cities
Hikes in France, Switzerland, and Germany
The Eiffel Tower
Small town bakeries
Lots of castles (I [Adam] love castles – Fun Fact: There are over 10,000 castles in Europe!)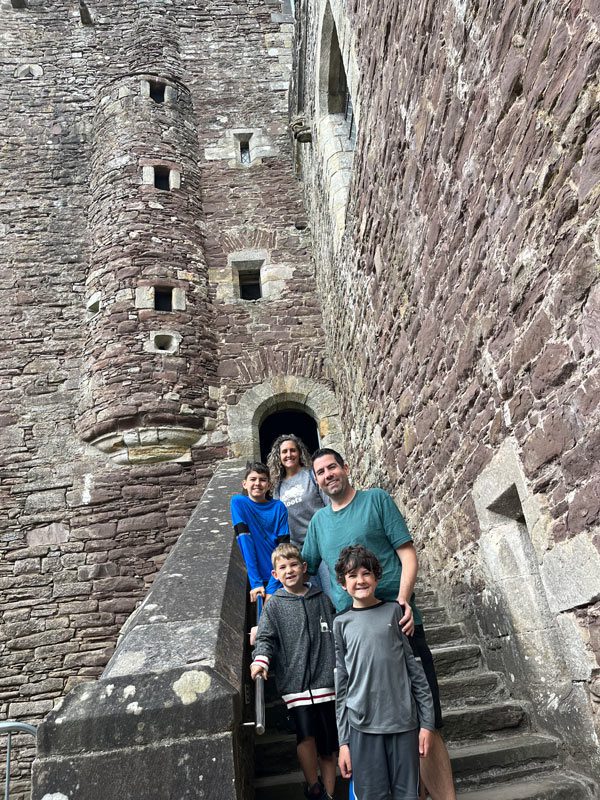 How many countries are there in Europe?
There are 44 countries in Europe. To visit every European country during a 7-month trip, we would have had time to visit each for approximately 4.7 days. I'm sure you would have the same dilemma we had of deciding where in Europe to travel to within a 7-month trip . Even if you stayed for a full year, you'd only be able to spend up to 8.3 days in each country.
We couldn't reasonably plan to visit all of them, so we needed to decide where we wanted to visit the most and save the rest of the countries for a future trip to Europe.
Our budget was a key factor in our decision-making since we are a family of 5, but it was not the only factor.
We Decided To Start In The UK
Considering the time difference from North America to Europe and how this was our first trip to Europe, we decided to start in the UK. This was mostly because we felt that we would be more comfortable starting in a country where there was no language barrier as we were overcoming jet lag and getting used to being in a new place.
Not having the complication of a language barrier is helpful, not just for communicating with the local people – since in most tourist areas, English is fairly standard – but for being able to navigate public transport signs, read menus, and decipher food packaging at grocery stores.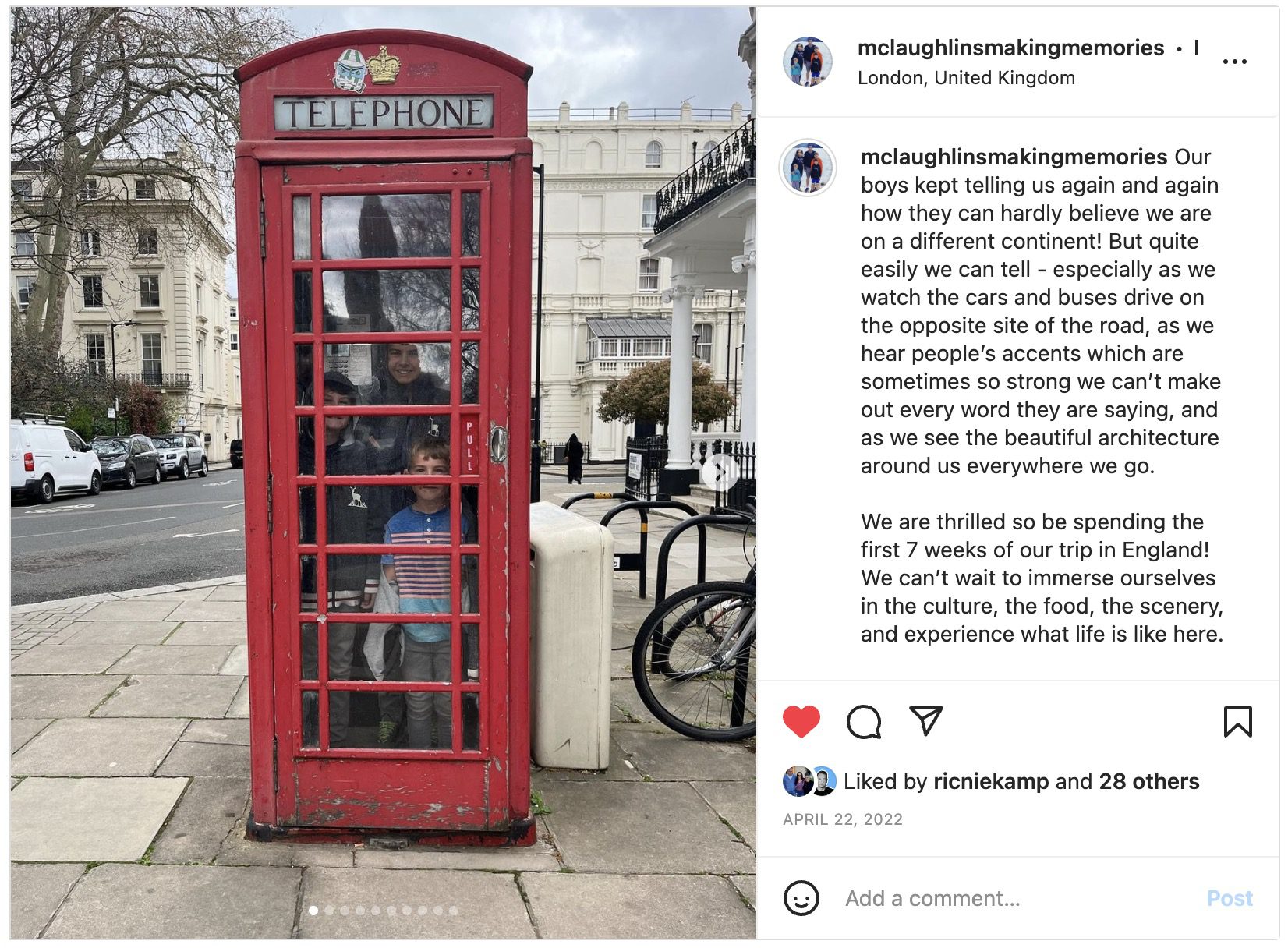 Adjusting to a new place, a new time zone, navigating public transportation, and seeing new grocery stores with new food options, were all reasons we decided on starting our trip where English was their native language, and we found that this was a helpful start.
We could have easily stayed in the UK for a full six months to do housesitting with trusted housesitters, since there are plenty of petsitting opportunities for families there. And it is so easy to take public transport to travel to each housesit in the nearby cities and towns.
There are a few different housesitting apps, but here's our review of trusted house sitters explaining why we chose it.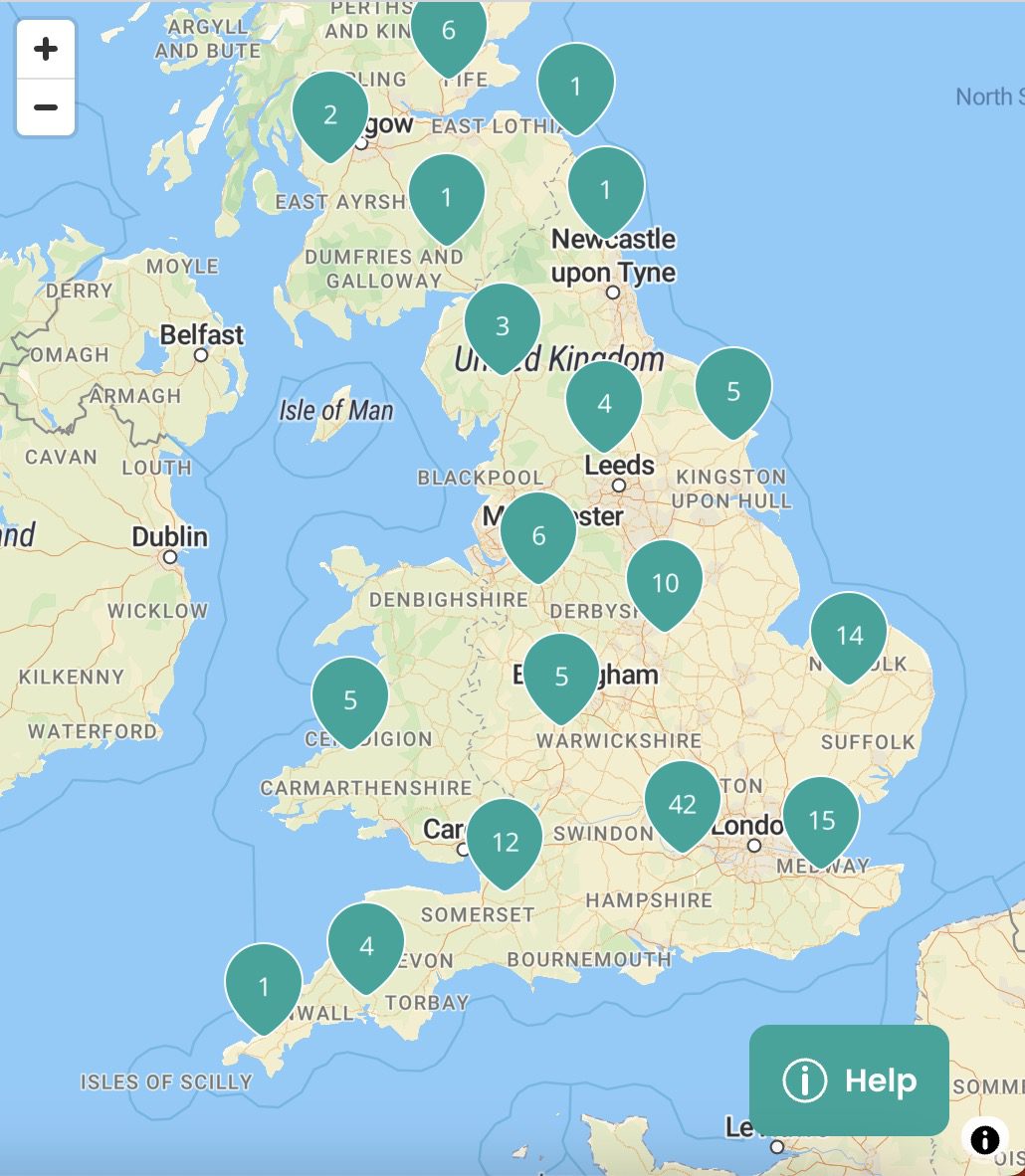 Our goal also wasn't to spend the least amount of money possible, but we did want to stay within our family's monthly budget. This gave us some parameters to plan within as we chose where we would visit and how much we would travel within a each month.
In many ways, we allowed available housesitting opportunities dictate what countries we visited. For instance, we didn't spend time in Italy (other than a layover in Rome) because there weren't as many housesitting listings posted there as in other countries.
There were a few lags of our trip between housesits where we had a week or two to plan our route from one housesit to another and to plan cities to visit during that "down time."
From France to Switzerland
In June, we had a one-week break between a northwest France hobby farm we housesat at with goats, chickens, cats, and a cuddly beagle and a housesit in a 4-bedroom apartment with a chihuahua in downtown Zurich, Switzerland.
We narrowed our plans down to 3 options for how to fill that week:
A 5-night housesit in Barcelona which would require us to take a 6-hour train to Barcelona and then another train to Zurich with a hotel stay on either end of the trip.
A 7-night housesit in downtown Copenhagen which would require two 12-hour train rides (or a train to Paris, then a flight to Copenhagen and a flight to Zurich) but no hotels required.
A train to Paris to stay there for 3 nights, followed by a train to Strasbourg (recommended by a friend and verified by Instagram photos) for 3 nights, and finally, a train to Zurich to meet our hosts and pets with a one-night hotel stay before starting the housesit.
Since our boys are fans of Miraculous Ladybug – a cartoon TV show that takes place in Paris – and Celine had always wanted to visit the Palace of Versailles and the Eiffel Tower, we decided on option 3.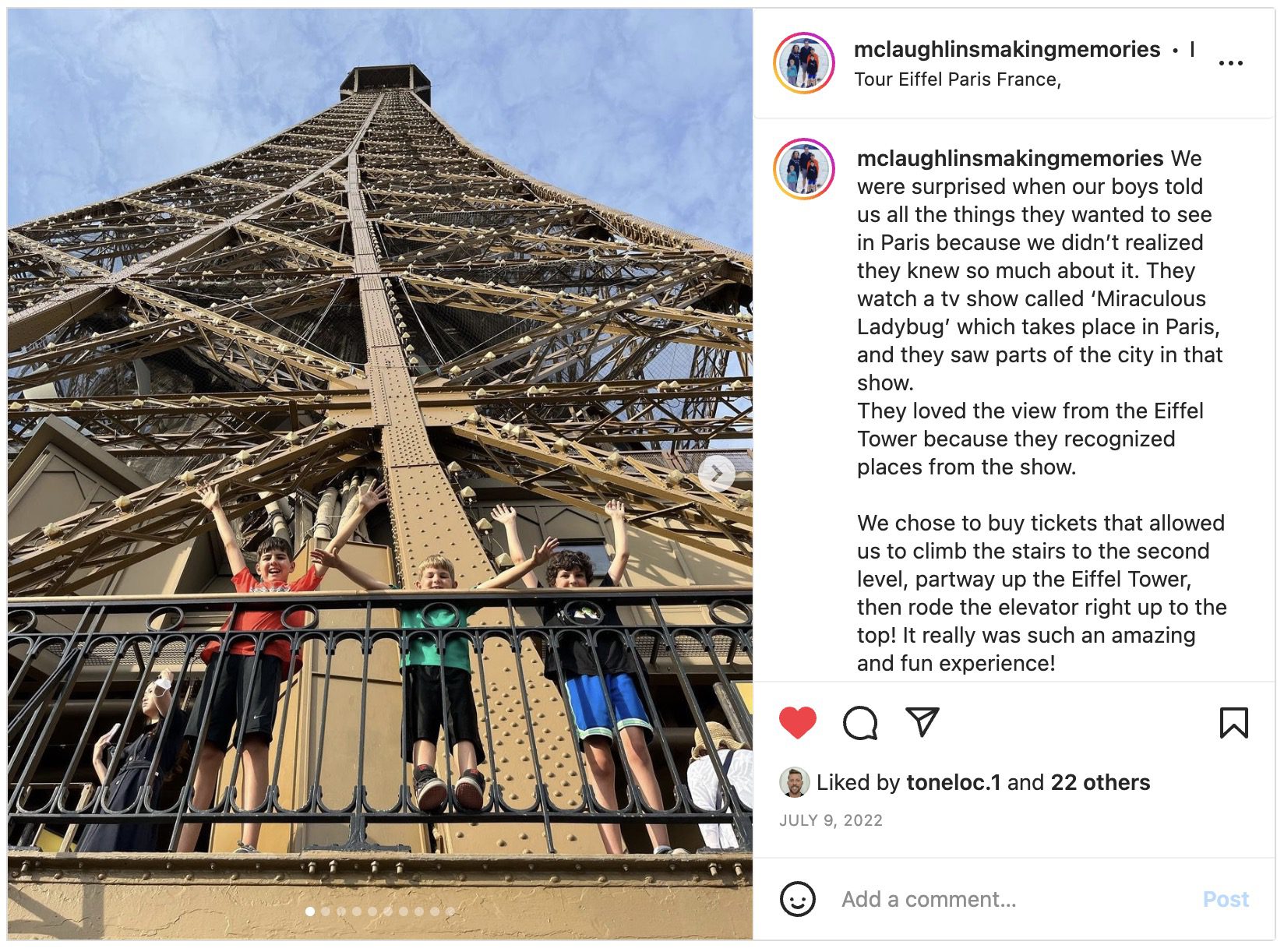 Train tickets cost more if you travel between countries than if all of your travel is within one country. In June, most of our transportation was by train within France which helped with our budget. However, we had hotel costs to consider since we weren't petsitting the entire time. Considering that we had a week-long stay with relatives followed by housesit for two weeks in northwest France (the use of their car was included), we had room left in our budget to spend the last week of the month exploring Paris and Strasbourg! We were able to find a balance between visiting the cities we wanted to see and paying attention to our budget.
Keeping our boys engaged
At the time of our trip to Europe, our boys were 12, 10, and 8 years old. Our choice of where we would travel to was impacted by our boy's interests as well. For example, we chose Paris because they like the show 'Miraculous Ladybug', and they wanted to see the landmarks in the city that they had seen on the show. We also made a day-trip to Thorpe Amusement Park just west of London and Europapark on the western border of Germany (bordering France). We surprised them with tickets to the Warner Brothers Harry Potter Studio Tour northeast of London.
We took most of our trip step-by-step, finding available housesits and balancing the cost of getting there with the length of the housesit and the things we could see along the way.
What we missed in Europe
The biggest thing on our wish list was staying in Italy. We could have accomplished this by renting an Airbnb or VRBO for a month, but we ran out of time traveling in the Schengen zone (90 days out of 6 months). Learn about how long you can visit the Schengen Zone.
A close second on our wish list to exploring Italy (and actually the reason we started the entire conversation about visiting Europe) was to go snorkeling in the Canary Islands (part of Spain, but off the coast of Africa).
We didn't make it to the Canary Islands on this trip either, but they're high enough on the bucket list to be the reason we make another trip overseas.
We are already dreaming about future visits to Europe. We would continue to use house-sitting through TrustedHousesitters as a way to start the trip, but we may explore more places by staying in hostels and Airbnbs next time to ensure that we get to specific areas where pet-sitting isn't as common.