If 2023 inflation is hitting your family's summer vacation budget like the price of eggs at the grocery store, you're considering some ways to save money on your summer family vacations.
A week at Walt Disney World, flights to Jackson Hole, the Ocean Edge Resort in San Diego, or an expensive stay at the Universal Orlando Resort aren't the only way to have an enjoyable summer vacation.
There are plenty of options outside of expensive vacation spots.
We've been traveling as a family of 5 since 2018, so we've visited a few places and seen a few things. We've found inexpensive ways to travel and still have fun, and we've also got caught in a few pricey tourist traps, so we've put together these ideas so you can learn from our experiences.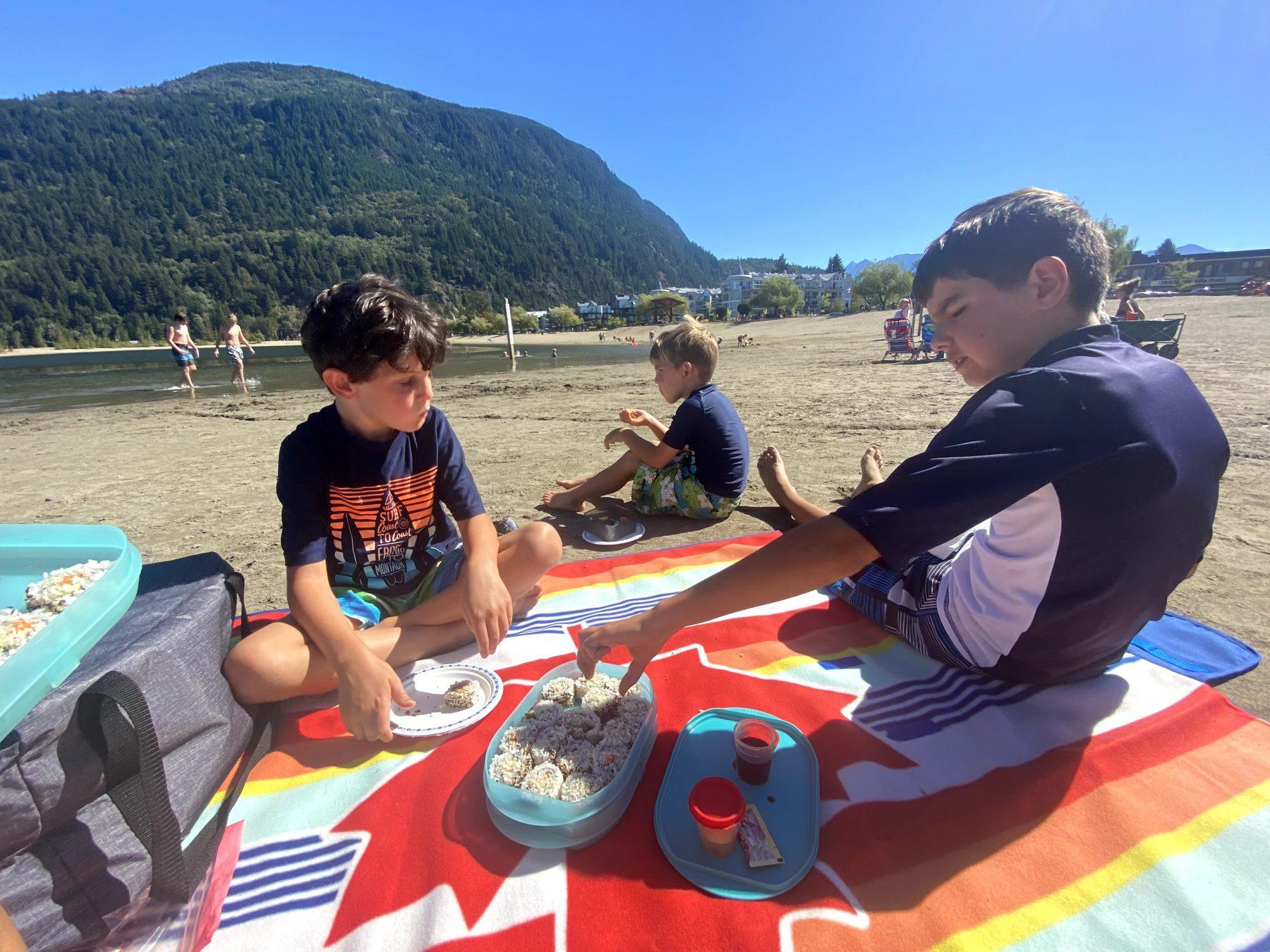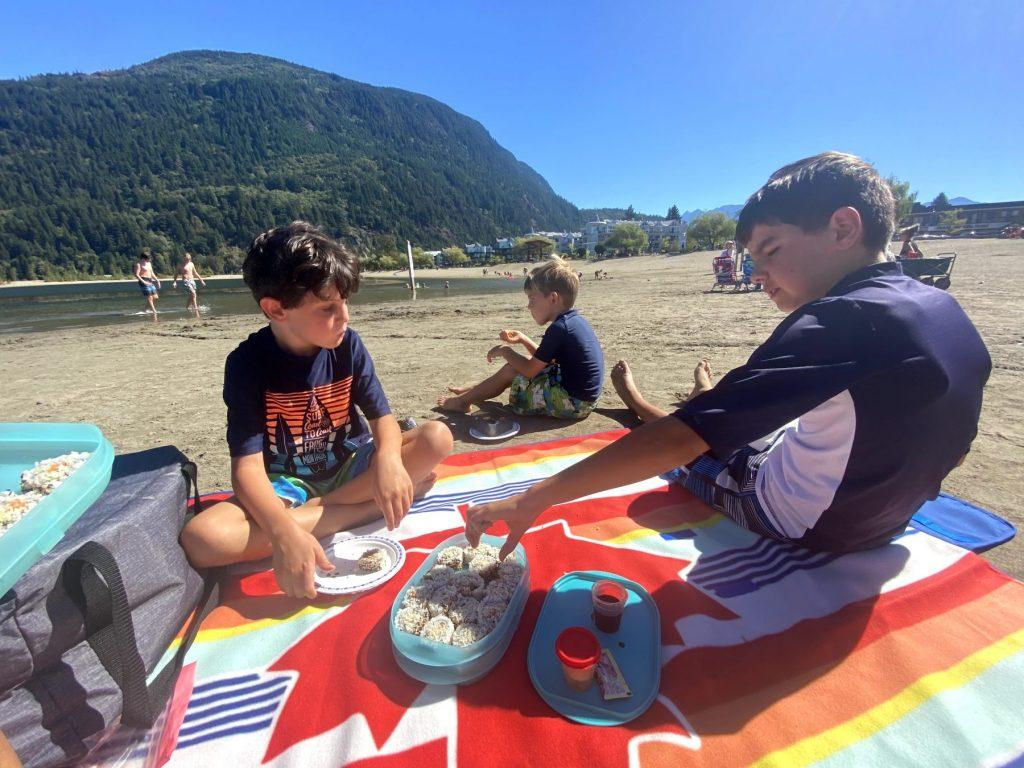 Here are some budget-friendly vacation ideas, for summer family vacations to get away and take a break without breaking the bank this summer.
(Disclaimer: This post contains affiliate links. We'll make a commission at no cost to you if you choose to purchase a recommended product or service. Groceries aren't getting any cheaper.)
Budget Summer Family Vacation Idea 1: Couch Surfing Roadtrip
If you're like me, you don't want to spend a week invading someone's living room or guest room for your family vacation. It might seem cool for the first couple of nights, but we all know house guests are like fresh fish: They both stink after three days.
Instead, plan a road trip route where you'll visit friends for one night each – friends you haven't seen since college, someone you grew up with, that cousin that you keep saying you'll get around to visiting, and then throw in a hotel here and there to have your own space or be near that ocean city or landmark or amusement park you want to visit.
Offer to show up with food for the whole family and make it easy for friends to say yes. Spend your "hotel" budget on pizza to share or takeout from the Chinese restaurant.
View this post on Instagram
Idea 2 for budget-friendly summer family vacations: House and pet sitting with Trusted Housesitters
In 2022, we spent six weeks in England pet sitting with Trusted Housesitters and only paid for hotels for four nights out of that six weeks. You might not be planning to travel for six weeks, but there are plenty of families also planning their summer family vacations but might be second guessing if they can leave their pet behind, or the cost of a kennel.
View this post on Instagram
At the time of writing this, TrustedHousesitters.com has 1603 Canada and US housesits listed for Summer 2023 (June 1 to August 31). That number will grow as we get close to summer and more people solidify their summer family vacations.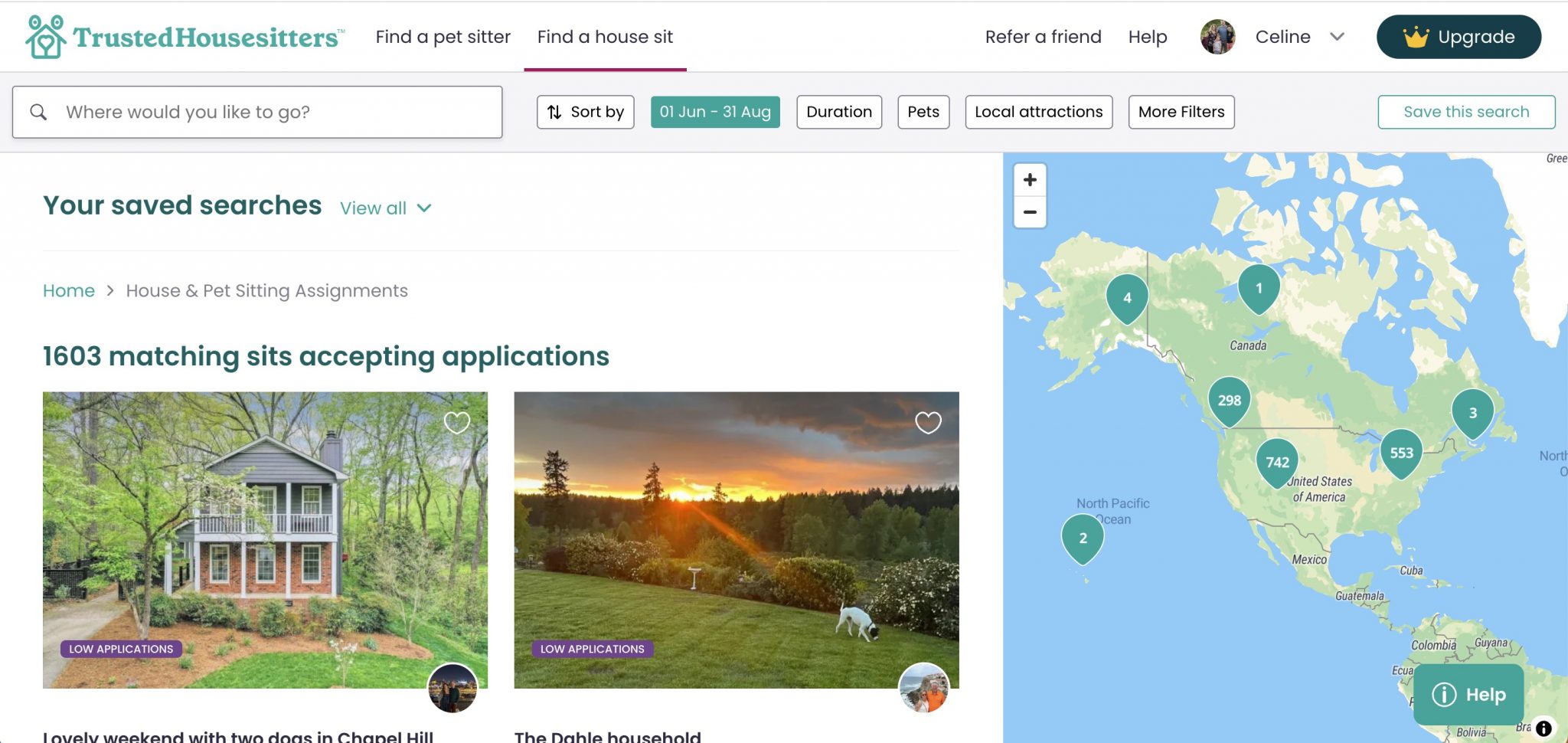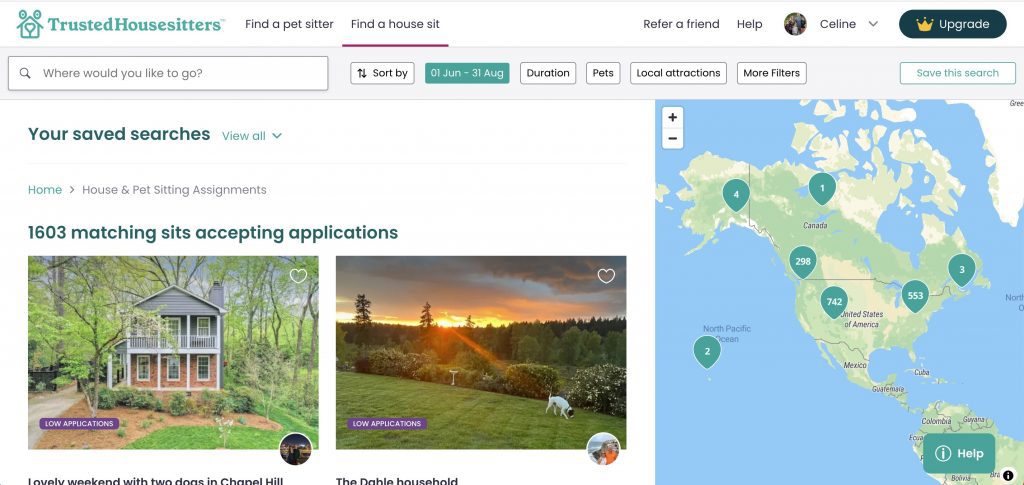 Spend a week in a big city, or in the country, or near family and friends, or away from everyone, and enjoy the company of a pet while you're there. If your dates are flexible, that's even better, but if not, you can sign up for a free Trusted Housesitters account and put in your dates and browse to see the listings available.
Once you find one you like, pay for the Trusted Housesitters membership (less than the cost of a night or two at a hotel) and apply for the housesit.
No money exchanges hands between you and the home owner (They're not paying you to watch their animal and property, and you're not paying them for the accommodation) so you can allot your vacation budget to traveling to the house sit and activities while you're there instead of the accommodation eating up the majority of your budget.
Maybe flights to Hawaii aren't in the budget (even if accommodation on paradise island is covered) but what about a high-rise apartment in a nearby city that you can explore for a week, or get out of the city and spend a week on a hobby farm a couple hours away, or cross the border into Canada for summer vacation.
Sign up for a free trusted housesitters account to check out opportunities for this summer, and don't pay until you're ready to apply.
Still have questions? Here's our full review of TrustedHousesitters; what we love and 2 things we wish they would change.
Budget Summer Vacation Idea 3: Explore A National Park
Flights and hotels to Yellowstone National Park or the Grand Canyon might ruin your vacation budget, but there are 424 National Parks and National Monuments in the US and 47 National Parks and Reserves in Canada, so there is probably a National Park closer to you than you realize.
While you might say, "Been there, done that," to the park nearest to you:
Have you completed all of the hiking trails there or just the most popular ones?
Have you been on that hike that takes you to a hidden private beach?
Have you joined the kids club for a presentation on bats after dark?
Have you explored all of their mountain biking trails?
Have you completed the Junior Rangers scavenger hunts?
Have you asked the rangers for recommendations for where to see what most visitors overlook or miss?
View this post on Instagram
Budget Summer Vacations Idea 4: Trade activities with another family
You're not alone in looking for budget-friendly family vacation ideas, so find another family from your church, soccer league, golf club, or kids' school and trade activities with them.
One week they take the whole family for one of their favorite outdoor activities, and then you host them for an outdoor movie night next week. Active families can find ways to keep the kids entertained and spend time together without having to do all of the planning.
One week, all of the kids go to one family's house for "The Best Summer Party Ever" (while mom and dad go out for a relaxing dinner) and the next week, the kids go with the other family for a day trip to a museum or to an indoor water park.
View this post on Instagram
One family might plan crafts based on the kids' ages, and another family might take the kids fly fishing.
Talk with the other families about their budgets for summer vacations and plan family vacation destinations together.
Budget Summer Family Vacation Idea 5: The Staycation
Hey, before you click away because "sitting on the couch for a week" isn't your idea of a family vacation, that's not what I'm suggesting.
As we've traveled, we've learned that many people have never been to the "major attraction" close to where they live. This summer months might be the perfect time to "get around" to the "I'll get around to it" attraction.
What is the thing that people travel from their homes to your area to see or do for their summer family vacations?
Our home base is in Ontario, Canada, and it's amazing how many Ontarians haven't visited Niagara Falls (or they visited when they were kids but haven't been back in decades).
If they've been to Niagara Falls, they may not have visited the CN Tower in Toronto, the Parliament Buildings in Ottawa, Algonquin National Park, or enjoyed the beaches on the east coast of Lake Superior of the shores of Lake Ontario in Downtown Toronto.
If you live near Washington, DC, have you visited all of the free museums at the National Mall?
If you live in Arizona, Nevada, Utah, or South East California, have you visited the Grand Canyon?
If you're within a few hours drive of Yellowstone National Park, have you been?
If you're on the West Coast, have you been to the coast to see the sea lions recently or gone deep sea fishing or taken a surf lesson, or gone horseback riding on the beach?
If you're in South Carolina, have you ever visited Myrtle Beach, Hilton Head Island, or Carowinds theme park?
Have you ever been to those hot springs that are a couple of hours away?

Rethink a "TWO WEEK OFF" Staycation
What if you rethink your summer vacation schedule?
Instead of taking a week or two in a row, what if you opted for every Friday off to spend your ten days of summer vacation, or take off Friday & Monday so that you have a long weekend twice a month?
Instead of going to theme parks for their one-day ticket, you might choose to spend a bit more for a season ticket and a dining pass and make that park your summer vacation destination for thrill rides, mini golf, outdoor concerts, water parks, and their lazy river a couple of times a month.
Instead of booking a hotel for 2 weeks with swimming beach, book a hotel with a rooftop pool for a weekend here and there and spread out the cost over the summer season.
The Best Budget Family Vacation Idea For 2023: Spend Time Together
Ignore what you see other families posting online.
However you choose to spend your summer holiday, remember that the best summer vacations are where you spend quality time with each other.
For some families, that means hopping on a plane to a theme park or another state, and for others, that means staying home, baking cookies, and playing board games outside while enjoying the summer weather.
For us, it means wander around town and being silly together:
View this post on Instagram