A family vacation doesn't have to be expensive. What matters more than the amount you spend or how many places you visit are the memories you'll make together as a family, so make the most of every moment, and your kids will have memories to last a lifetime.
(Disclosure: This article contains recommended affiliate links. If you make a purchase, we may receive a commission at no cost to you. Groceries aren't getting any cheaper.)
Save money on your family vacation with Staycation options within the US
There are several uncommon yet economical travel destinations for families in the United States. These may not be the first destinations that come to mind. Still, your family vacation can be more about making memories than having the travel overseas to an exotic destination (plus who wants to spend 18 hours on flights from budget airlines?), especially when budget family travel on a budget, is on your mind.
Some of these destinations we've RV'd to, and some are recommendations from other families we know who have had a great experience there.
If you're an RVer, then double down on the savings with these 9 tips to save money on campgrounds.
1. Asheville, North Carolina:
Nestled in the Blue Ridge Mountains, Asheville offers stunning natural beauty, hiking trails, and outdoor activities at an affordable cost.
While in Asheville, explore the Biltmore Estate, visit the River Arts District, and enjoy the vibrant food and music scene.
2. Indianapolis, Indiana:
Often overlooked, Indianapolis is a family-friendly city with plenty of affordable attractions. Visit the Indianapolis Zoo, Children's Museum of Indianapolis, check out the Indianapolis Motor Speedway, and enjoy outdoor spaces like White River State Park.
If you're not a fan of winter, like us, this probably goes without saying, but Indiana is best experienced in the summer. (Cue the dissenting comments from the locals…)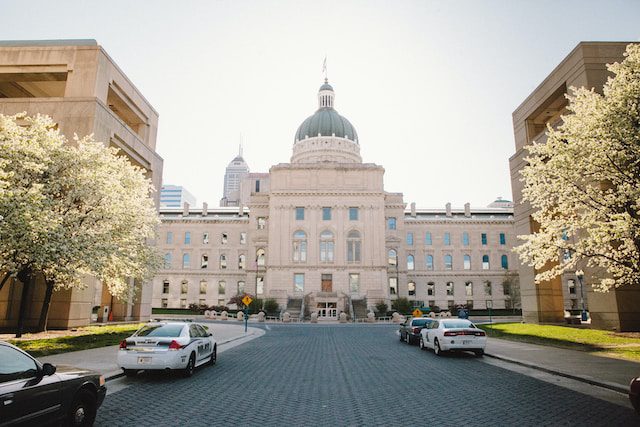 3. Gulf Shores, Alabama:
With its pristine beaches and charming coastal vibe, Gulf Shores offers an affordable beach vacation option. Enjoy swimming, building sandcastles, and exploring nature at Gulf State Park. Plus, it's a great destination for fresh seafood.
While drawing the state lines, Alabama snuck in just a sliver of Gulf coastline, but compared to the high-priced resorts in the Florida panhandle, you'll get the same Gulf shore experience without the resort price tag.
4. Chattanooga, Tennessee:
Known for its outdoor adventures, Chattanooga offers family-friendly attractions at reasonable prices. Visit the Tennessee Aquarium, explore the beautiful Rock City Gardens, hike in Lookout Mountain, and take a scenic riverboat cruise along the Tennessee River.
5. Outer Banks, North Carolina:
The Outer Banks is a stretch of barrier islands along the North Carolina coast. It offers affordable options, such as vacation rentals and campgrounds. Enjoy beautiful beaches, visit historic lighthouses, and explore Cape Hatteras National Seashore.
Whether you love getting into the water or not, there's plenty to do besides being a beach bum for a week. Wander the local shops, look for sea shells, or simply splurge a bit for a hotel with a sunrise view and enjoy the balcony for a week.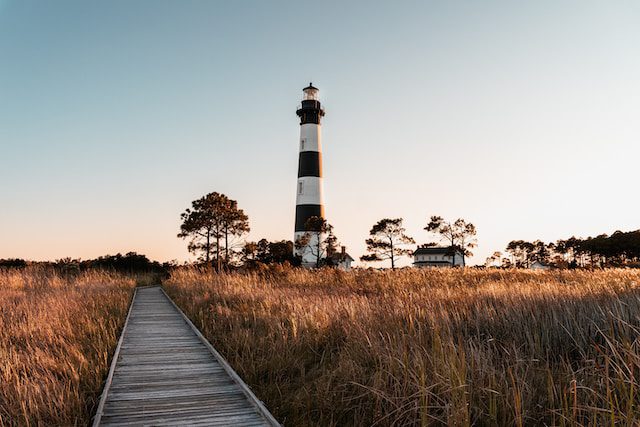 6. San Antonio, Texas:
San Antonio is home to attractions like the Alamo, River Walk, and San Antonio Missions National Historical Park. It's a culturally rich, budget-friendly destination with affordable lodging options and delicious Tex-Mex cuisine.
While we've never been to the Alamo ourselves, most people who visit are a bit underwhelmed. We loved the San Antonio river walk and look forward to going back to experience it again.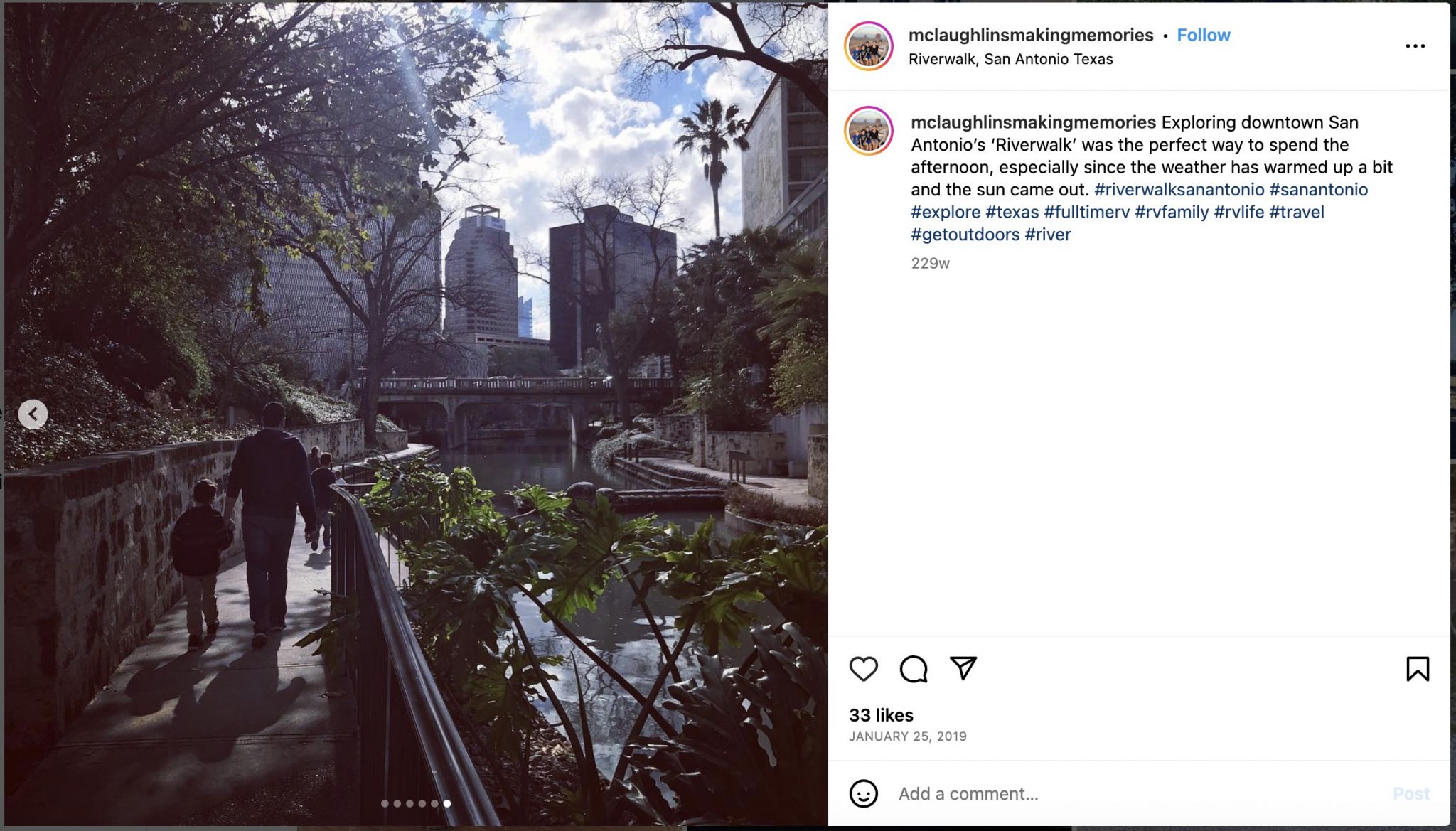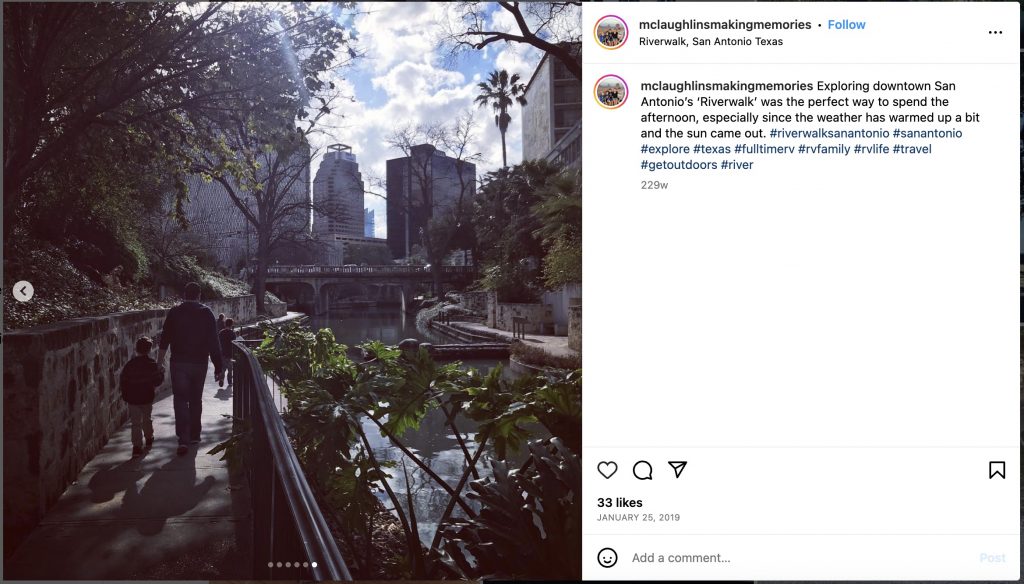 Our first time at the San Antonio River Walk, we were trying to pin the river walk on a map so we could park to get there since we were staying at a campground outside the city. Not realizing that the river runs through most of the city's downtown core, there wasn't a specific "river walk" pin on the map, so drive downtown, and once you cross a bridge, look for parking and wander back to that bridge to look for access to the walkway by the river below.
There are plenty of places to walk down some stairs to get to the river and then walk in either direction until you find some ice cream (or whatever you might be looking for).
7. Portland, Oregon:
Portland is known for its vibrant food scene, outdoor activities, and unique culture. Explore Washington Park, visit the Oregon Museum of Science and Industry (our boys favorite activity in Portland), and enjoy the city's many parks and hiking trails. Plus, it's a bike-friendly city with affordable bike rentals.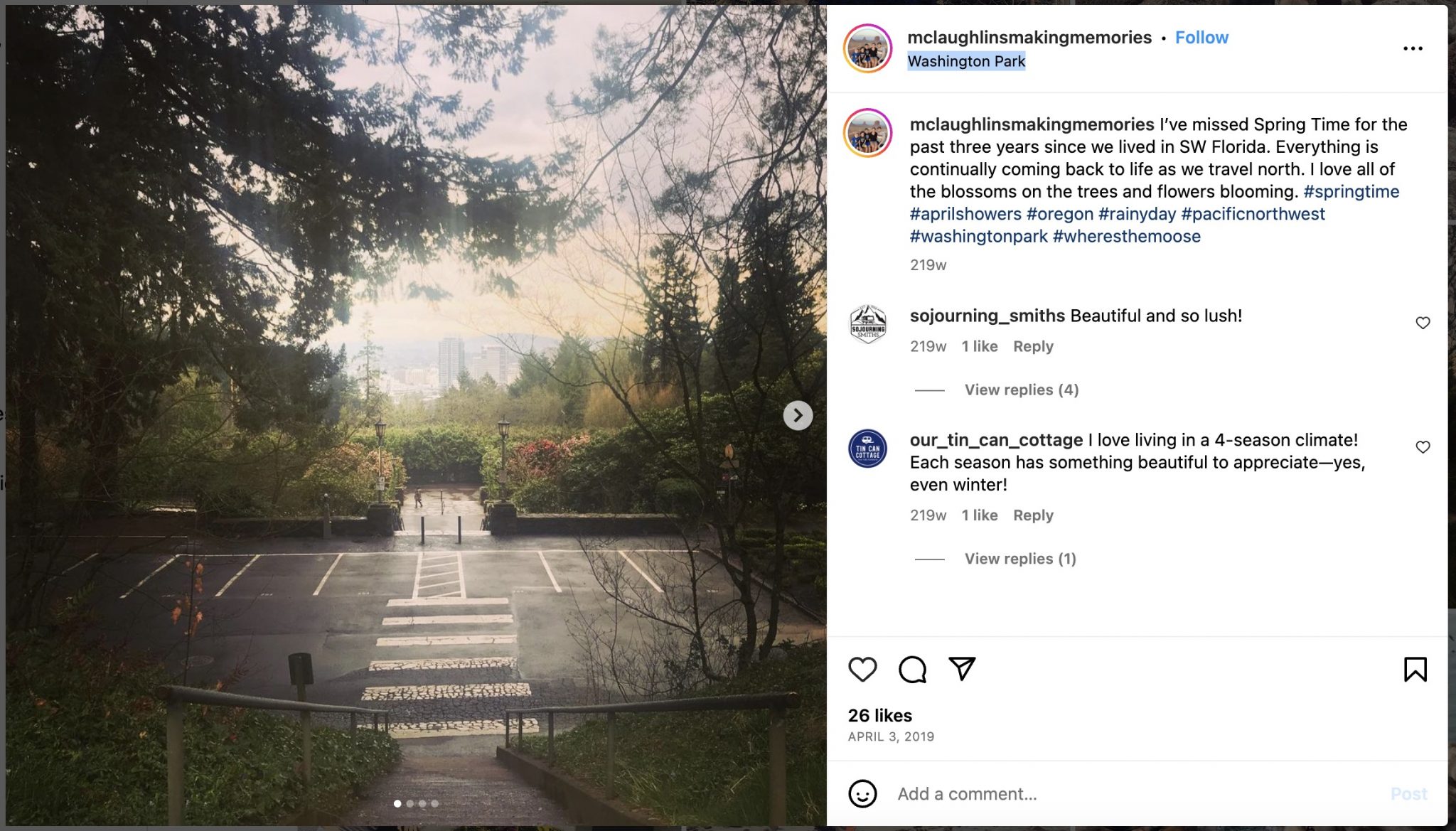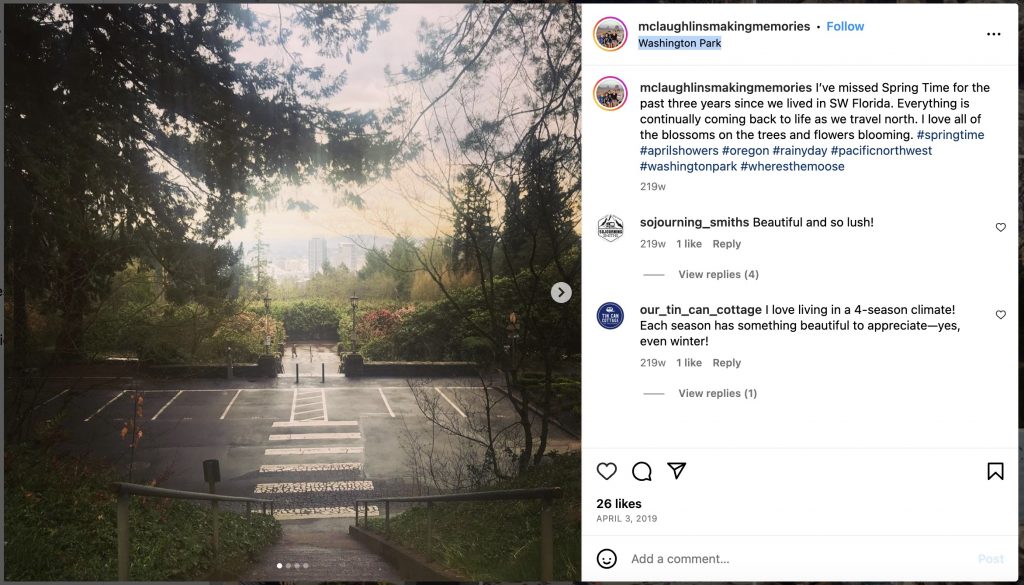 8. Rapid City, South Dakota:
Perfectly situated for exploring national parks like Badlands National Park and Mount Rushmore, Rapid City offers affordable accommodations and outdoor adventures perfect for family travel. It's an ideal base for exploring the beauty of the Black Hills region.
Remember, even in popular tourist destinations, there are often budget-friendly options available for family travel.
Consider visiting during the shoulder seasons when prices are lower and attractions are less crowded.
Researching and exploring lesser-known destinations can uncover unusual, hidden gems that can help you save money on your family travel in the US – plus, you'll have a unique experience to share compared to others who took their family vacation at Disney.
If you're choosing a staycation or semi-staycation this year, you might consider some of these free activites for kids while traveling to fill in between the paid activities.
Travel when the kids are young
Traveling with young kids isn't necessarily easier or harder than traveling with older kids. Your kids' ages present a different set of challenges along the way. Here are some benefits of traveling while your kids are young:
Stay with Family
Save on accomadation by staying a night with friends or family. This can be easier when your kids are younger and take up less space. Bring your own pack and play and you may only need a single bedroom for your family.
You may also find family who have an RV on their property (like a guest house) so you don't have to take up any of their home (like when we stayed with my cousin at Chateau De Lalacelle in France).
Kids Eat Free meals at restaurants
Often kids eat for free (up to a certain age) at budget-friendly restaurants, but watch for restrictions. Some free kids' meals are only available on certain days of the week or at certain times, but if you can make it work, it's a great way to keep your eating-out budget in check.
Keep in mind that even with a good "Kids Eat Free" deal at a restaurant, it's less expensive to cook for yourself than to pay for adult meals at a restaurant.
Stopping at the grocery store for a loaf of bread, some meat, and cheese might mean that your picnic lunch holds you over so you're only eating out for dinner, and not multiple meals daily.
Lap Seats on Planes for Infants
We used this perk many times when our kids were younger. Under a certain age (for most airlines, it's two years old), you can hold your infant on your lap during the flight and not pay for their seat. Pair this with a great deal on cheap flights on budget airlines, and we've flown our whole family round trip for less than $150 – of course, that's not an option now that our boys are getting older.
From our experience, here are some tips for flying with your kids for the first time.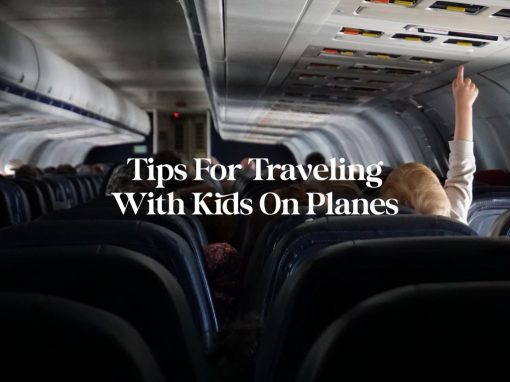 (you might also be intersted in what we found to be the best airplane luggage for kids)
Kids stay or eat for free
This is a common advertising pitch for cheap family accommodation by the vacation rental advertisers: "Kids stay and eat for free"
While it may be true that the resort or hotel isn't charging your family any more than the price for two adults, these family vacations often already come at a premium.
Our tip for saving money on your family vacation is to compare prices for a hotel room or an Airbnb near the location of that all-inclusive resort. You might find that you're saving money and still able to eat out every night by staying off resort (if vacation for you means a break from cooking or doing dishes.)
Get Your Kids Used To Traveling At A Young Age
While this isn't a budgetary benefit of traveling when your kids are young, traveling while they're young will mean they're more accustomed to traveling.
They'll understand how to pack for themselves as they get older, and they'll know what to expect while waiting at the airport (and, with any luck, learn to pack their own snacks since you won't be buying them $14 airport ham sandwiches with a $6 bottle of water).
Take Advantage of Layovers
You may think to yourself, "I just want to get on the plane, then get off the plane at my destination instead of waiting in an airport for a layover."
While that makes sense for a short flight, consider the cost savings and benefit for your kids to have a layover. For instance, if you're flying from Boston to London, you could take a 7-hour flight, or for 15% less, you might be able to have a layover in Barcelona, or Rome, or the Azores which now means you have a 4-hour flight a 2-hour break to stretch your legs and give your kids space to move about, then a 3-hour flight.
This makes your total travel time longer, but also means that the longest you'll have to entertain your kids on the plane is 4 hours instead of 7.
We also chose a few layovers that were even longer (like 8 hours in Rome) so we could store our luggage at the airport, take the train into Rome (To see the Colosseum and get some pizza), then take the train back to the airport to check in for our 2nd leg.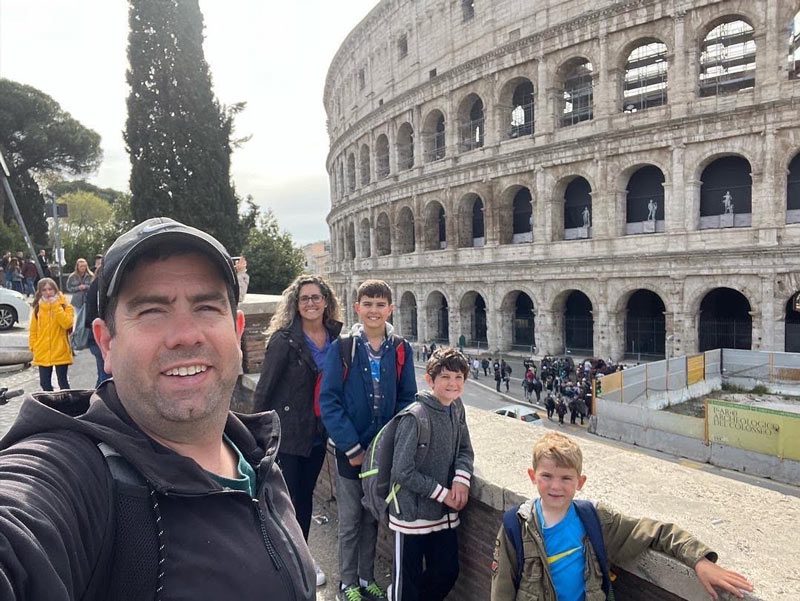 We also chose a few overnight layovers (to sneak in some 'bonus' countries on our trip through Europe) because staying a night on a layover was more budget-friendly than making a separate trip. Here's how we snuck in some bonus countries on our trip to Europe.
Take Local Transportation
When we arrived for our petsit in Glasgow, Scotland, we had to navigate to the host home to meet the homeowners and pets before they left for their vacation. We could have easily taken a taxi or an uber, but we pay a premium as a family of 5 (since most cars are a driver plus four passengers).
While a private car would have been the most direct route and we would arrive in 40 minutes, it would have cost us nearly £60 (about $75). Since we weren't in a rush and had no plans until the hotel that evening, we took the public bus from the airport (£10 each for adults. Kids were free) to the train station and took the train to the neighborhood where we would be staying (£15 for all 5 of us).
We saved £35 (about $45) and arrived with plenty of time to meet our hosts.
In many places, public transportation won't take you out to the suburbs or get you very easily from Point A to Point B (which is why we hired a shuttle in Croatia to take us from the airport to our Airbnb), but when it's an option, public transportation is a great way to see more of the place you're visiting and is a big plus for budget family travel.
Within the major cities, not only is public transport usually less than a taxi or shuttle, but it can often get you through traffic faster than a private car.
Housesitting or house swapping
If you've read our blog before, you'll know that we love TrustedHousesitters, and it is one of our most common tools for our budget family travel.
(Right now, you can sign up for a free TrustedHousesitters.com account to view listings before paying the yearly membership!)
There are a few different housesitting apps, so check out this blog post of our review of Trusted Housesitters after our first year (and 11 house sits in Europe).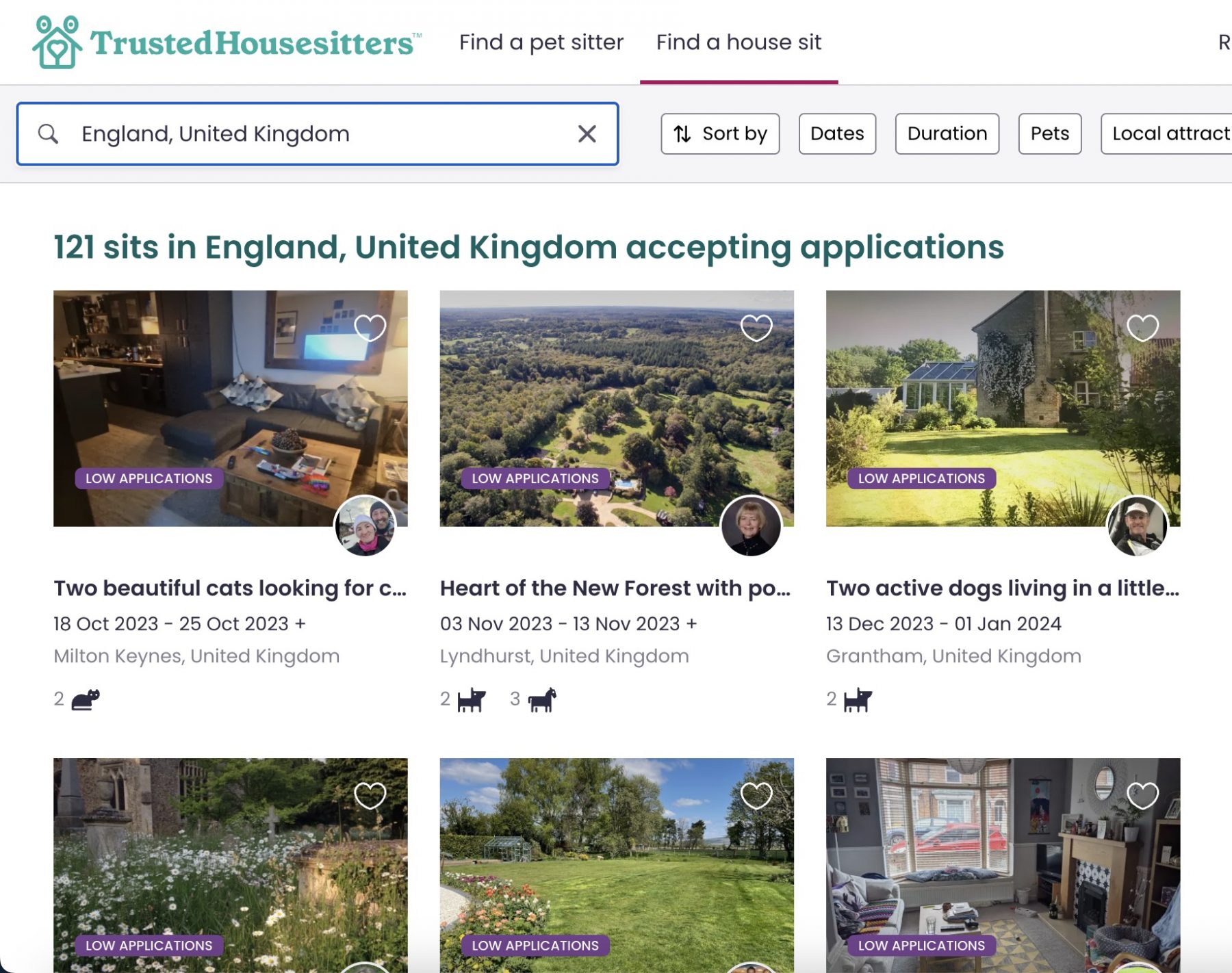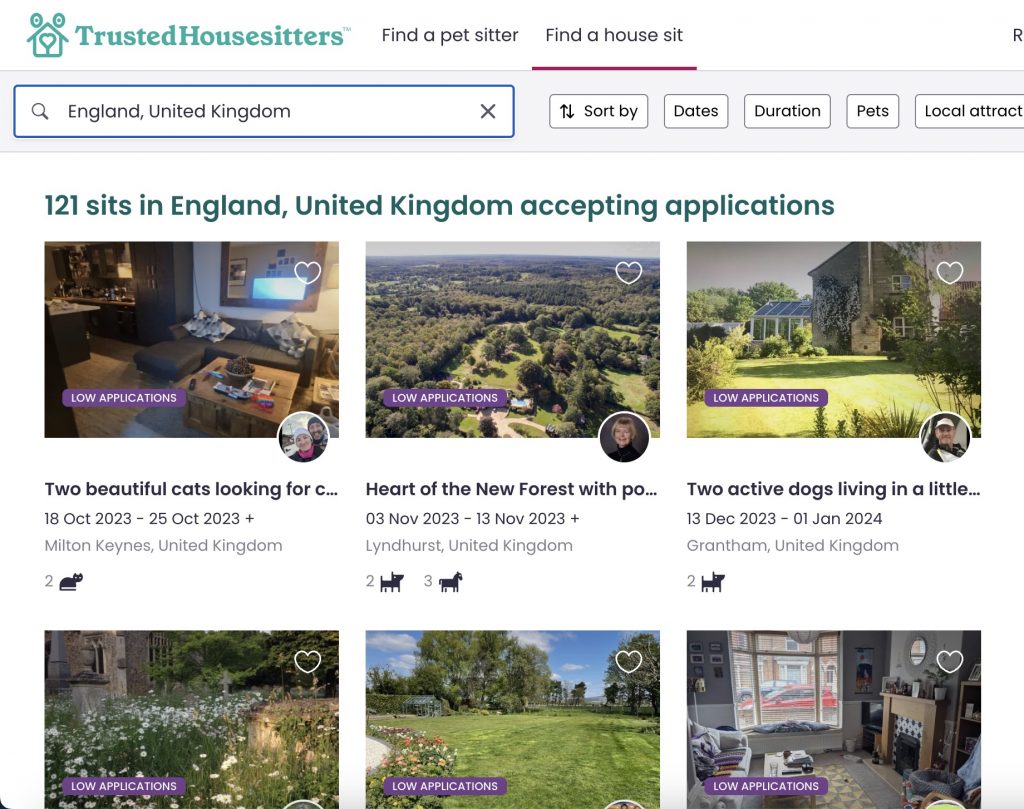 Why do we love housesitting to save on our family travel budget?
1. Cost savings:
One of the most significant advantages of housesitting is the cost savings. This one speaks for itself. It doesn't mean you'll be tied to the house, though. You'll still get to explore the area you're staying in.
2. Authentic experiences:
Housesitting offers the opportunity to immerse yourselves in local communities and experience a destination as a resident rather than a tourist. You get to live in a real home and often have access to amenities like a kitchen and laundry facilities, allowing you to save on dining out and laundry services.
Here are some of the experiences we gained from "Living like a Local" throughout 11 pet sits in Europe:
3. Pet companionship:
Many housesitting opportunities involve taking care of pets. If your family loves animals, it can be a fulfilling experience to care for them while enjoying the benefits of free accommodation.
These two cuddly dogs taught us about paying the cheese tax:
View this post on Instagram
4. Flexible durations and destinations:
Housesitting assignments vary in length, from short-term to long-term opportunities. This flexibility allows you to choose the durations that suit your family travel plans.
5. Trusted and verified platforms:
There are numerous reputable housesitting platforms available that connect homeowners with potential house sitters.
These platforms provide a way to create profiles, showcase reviews, and verify identities, ensuring a reliable and trustworthy exchange for both parties. Our favorite is TrustedHousesitters (disclosure: We've done a lot of research BUT Trusted Housesitters is the only one we've subscribed to and actually tried)
6. Responsibilities and expectations:
It's important to be aware that housesitting involves responsibilities and expectations that may not fit your goals on your family trips. You will need to care for the property, maintain cleanliness, and potentially look after pets or other tasks specified by the homeowner. Make sure to communicate and establish clear expectations with the homeowner upfront.
If you're wanting to get out and explore the area where you're visiting, then we have a few tips to make the most of your exploration:
7. Preparation and securing assignments:
To secure housesitting opportunities, create a compelling profile on housesitting platforms, highlighting your family's experience, reliability, and love for animals.
We always upload plenty of photos of out kids interacting with pets of all sorts so that the home owner recognizes that our boys will be comfortable with their pets.
Be proactive in applying for listings (most will show up within 90 days of travel as the home owners are planning their own time away) and recognize that competition can be high, especially in popular destinations.
Housesitting can be a rewarding and affordable way for families to travel and experience new destinations. It allows you to enjoy comfortable accommodations, save on expenses, and create long-lasting memories while being part of a local community.
With over 5000 housesitting listings on TrustedHousesitters, you may be a bit overwhelmed with options. Here's how to decide where to visit in Europe (and what we had to skip).
Travel off-peak: Get the best deals on flights and accommodations
Traveling during non-peak seasons can be a great way to save money on flights and accommodations. Peak seasons are typically when destinations experience high demand from tourists, such as school holidays, summer months, and major holidays.
We're not suggesting you have to take that dream trip to Iceland in December to be off-season, but you could consider a couple of weeks before the end of the school year in the spring or a couple of weeks after school starts back up in the fall to catch the 'shoulder' season. (but if that's not an option, here are some Budget-Friendly Summer Vacation ideas – even during the peak season).
By traveling off-peak, you can often find reduced rates and better deals. Here's why:
1. Finding Lower off-peak prices:
During non-peak seasons, airlines, hotels, and other travel providers often offer lower prices and discounts to attract more customers. Demand is lower, so they may be more willing to give cheaper prices or offer deals to fill their seats or rooms.
2. Availability:
Traveling off-peak means there is generally more availability for flights and accommodations. This gives you more options and flexibility when planning your trip.
3. Less crowded:
Non-peak seasons mean fewer tourists, which can make your travel experience more enjoyable. Popular attractions and landmarks are likely to be less crowded, allowing you to explore and enjoy your destination without long lines or overcrowding.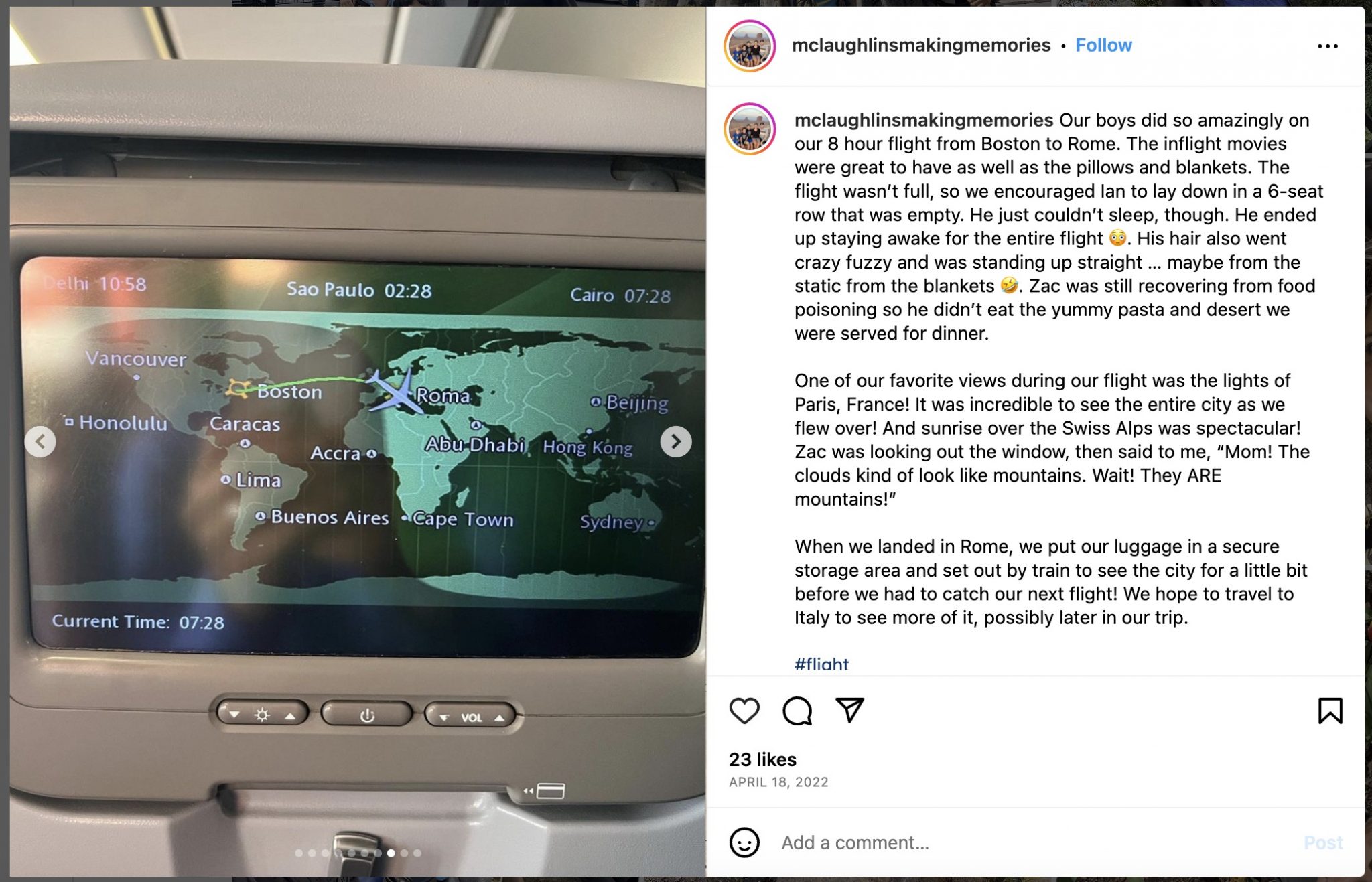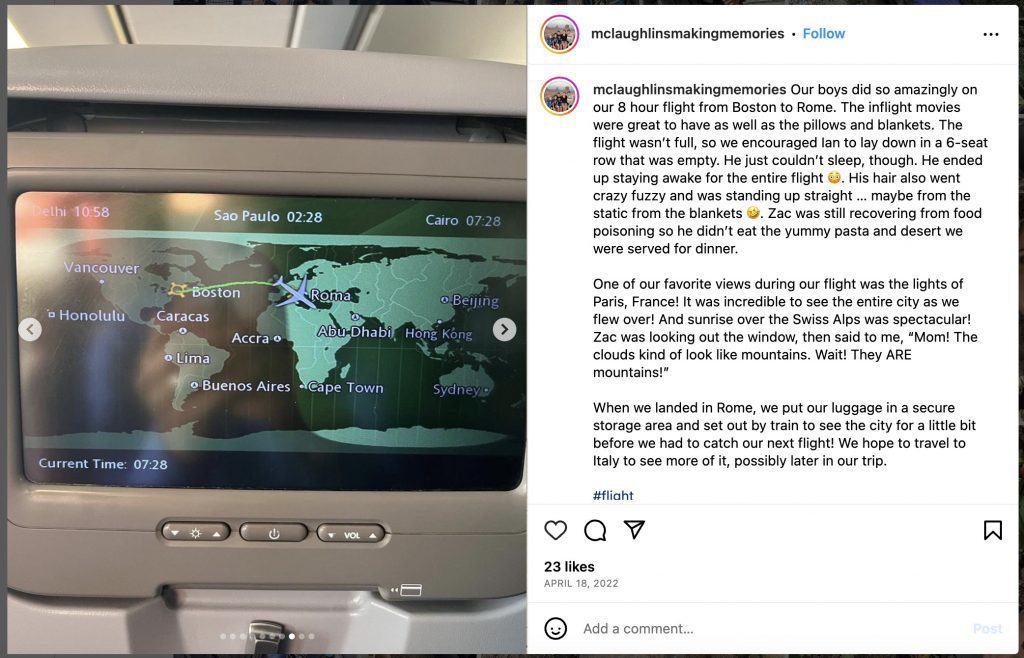 4. More personalized experiences while you travel on a budget:
With fewer tourists around, you may have the opportunity to experience a destination more authentically. Local businesses and attractions may have more time to interact and provide personalized service.
To take advantage of budget-friendly off-peak travel:
1. Research:
Look for information on the off-peak off peak times and seasons of your desired destination. This information is often available online or through travel resources.
2. Plan ahead:
Once you identify the non-peak seasons, start planning your trip well in advance. This will give you more time to find the best deals and secure your preferred accommodations.
3. Be flexible with your budget-travel dates:
If possible, be flexible with your travel dates. Prices can vary significantly from one day to another, so adjusting your departure and return dates may help you find even better flight deals. We always use SkyScanner.com (which reviews multiple flight comparison sites) to book flights so we can compare various airlines, routes, dates and nearby destinations to find cheap flights.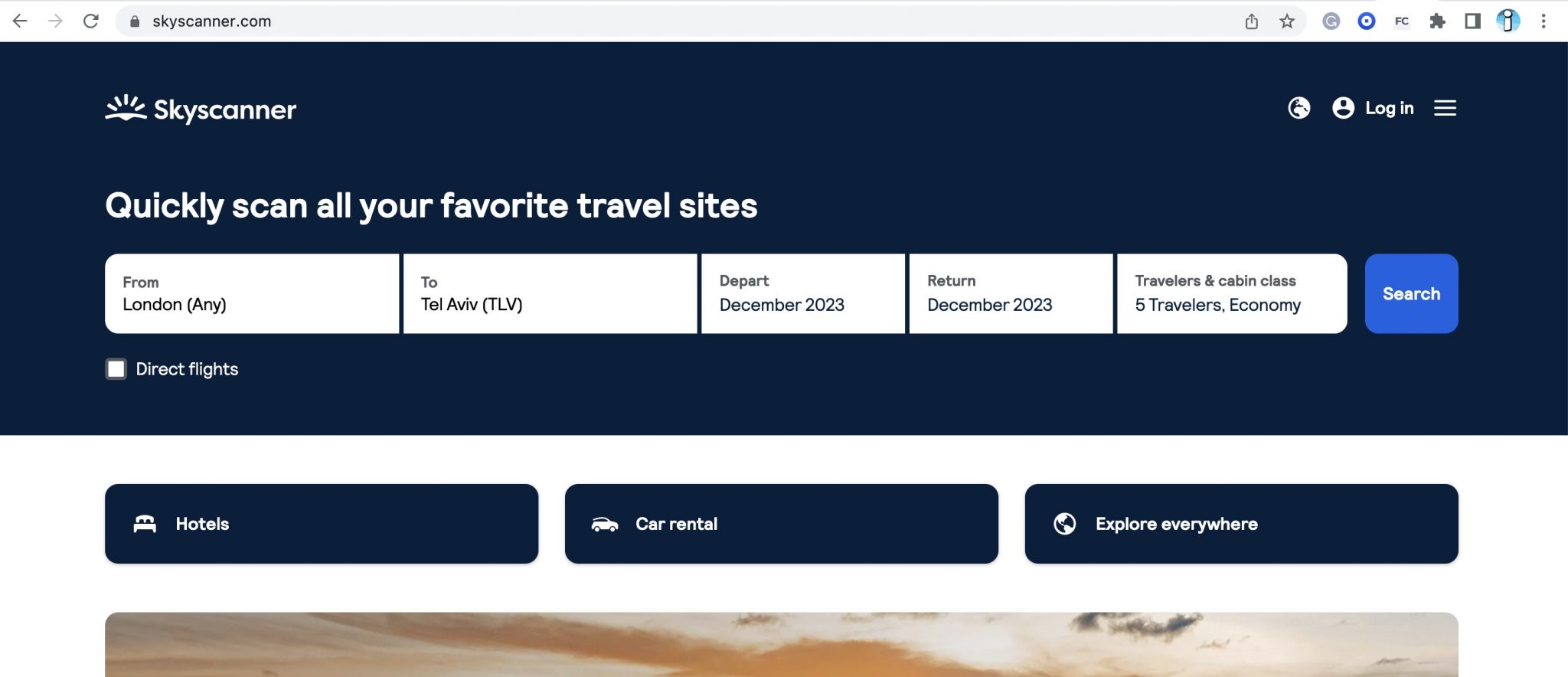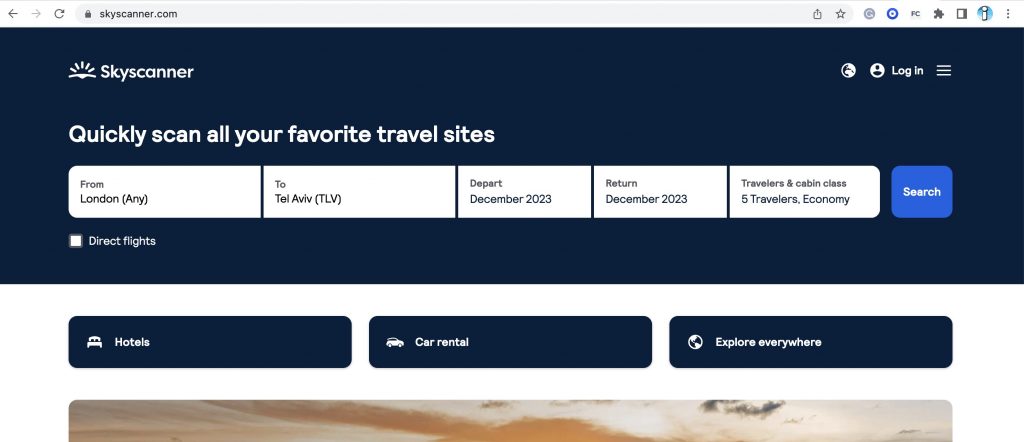 4. Monitor flight and accommodation prices:
Websites and travel apps often have features allowing you to set price alerts, notifying you when your preferred travel dates drop.
While traveling during non-peak seasons can save you money, weather conditions and the availability of certain activities may vary. Researching the destination to ensure it aligns with your preferences and interests is always a good idea, even during off-peak periods.
Plan Ahead for Your Budget Family Travel
Planning and researching in advance is key to finding affordable destinations and getting the best deals on accommodations, transportation, and activities for your family travel.
If airlines even get a whiff that you're desperate and planning last-minute travel, somehow, those prices go up relative to your desperation! Here are some details to consider:
1. Affordable Budget-Friendly Destinations:
Start by researching destinations that offer a good value for your budget. Look for places where the cost of living is lower, or where the exchange rate is favorable. Consider lesser-known or emerging destinations that may offer similar attractions and experiences at a lower cost compared to popular tourist hotspots.
We found a great Airbnb location on a hill overlooking the Adriatic sea in Croatia. If you'd asked before we went to Europe what I thought of Croatian beaches, I would have questioned if Croatia even had beaches. (Apparently, I was learning geography along with my kids).
We've also heard great things about beaches in Albania, Cities and villages in Turkey. There's a lot to explore that's much more budget-friendly than downtown Paris or London, Los Angeles, Vancouver, or New York.
2. Accommodation deals (and Family Discounts)
Use online travel websites, booking platforms, and hotel search engines to compare prices, read reviews, and find the best deals on accommodations. Look for discounted rates, promotional offers, and special packages. Consider alternative accommodations like vacation rentals, guesthouses, or hostels that can help you travel on a budget better than a hotel room.
Consider a longer stay in one place rather than moving around. Airbnbs offer a monthly discount that we found in some cases was less cost than staying for two weeks. In Cozumel, Mexico, and in Podstrana, Croatia we reserved for the whole month, then ducked out a week early to move on simply because the cost was less for a month's reservation.
We had 10 days to plan a trip from Krakow, Poland and Prague, Czechia. We stayed in Krakow for a full week to get a weekly discount, and then 3 nights in Prague (rather than 5 nights in each) and that saved us a night's worth of accommodation costs.
3. Transportation savings:
Be diligent in searching for transportation discounts and deals. Compare prices for cheap flights, trains, buses, and rental cars to find the most cost-effective option. Consider using SkyScanner.com to explore budget airlines or booking in advance to secure cheaper fares.
You might find that an overnight road trip (while the kids sleep in the back) is less expensive than budget airline flights once you factor in the cost savings of driving your own car instead of renting or using local transport.
Here are our favorite budget-friendly transportation searching tools:
Many travel websites will offer a discount if you book your flight and hotel and rental car at the same time. Having your trip and dates in mind before booking will allow you to jump on a great deal when offered.
4. Activity planning:
Research and plan activities in advance to take advantage of any available discounts or deals. Some attractions offer reduced prices for booking tickets online or purchasing in advance. Look for city passes or attraction bundles that can provide discounted access to multiple attractions.
5. Budget-friendly family experiences:
Seek out the destination's free or low-cost activities and experiences. Parks, public gardens, local markets, and street festivals can provide enjoyable and authentic experiences without breaking the bank. Research local cultural events or celebrations that could happen during your visit, as these free activities can often be entertaining and affordable.
While in Cozumel for a month, we found a free public beach where we spent most of our time during the day, and in the evenings, we found a local park with food trucks and live music a few evenings each week. We didn't pay much for entertainment that month or eating out, which allowed us to treat ourselves to swimming with dolphins for our youngest's birthday.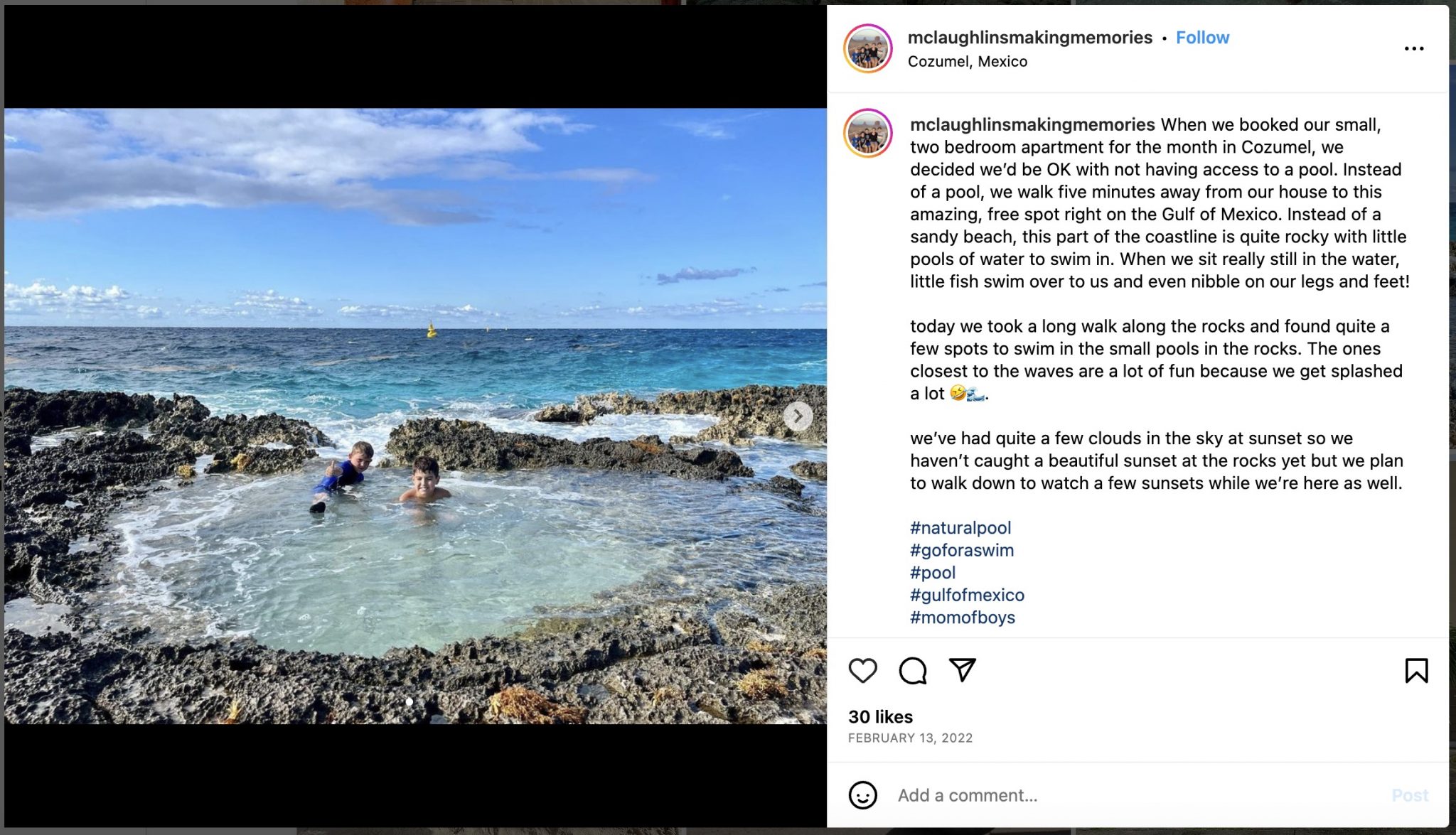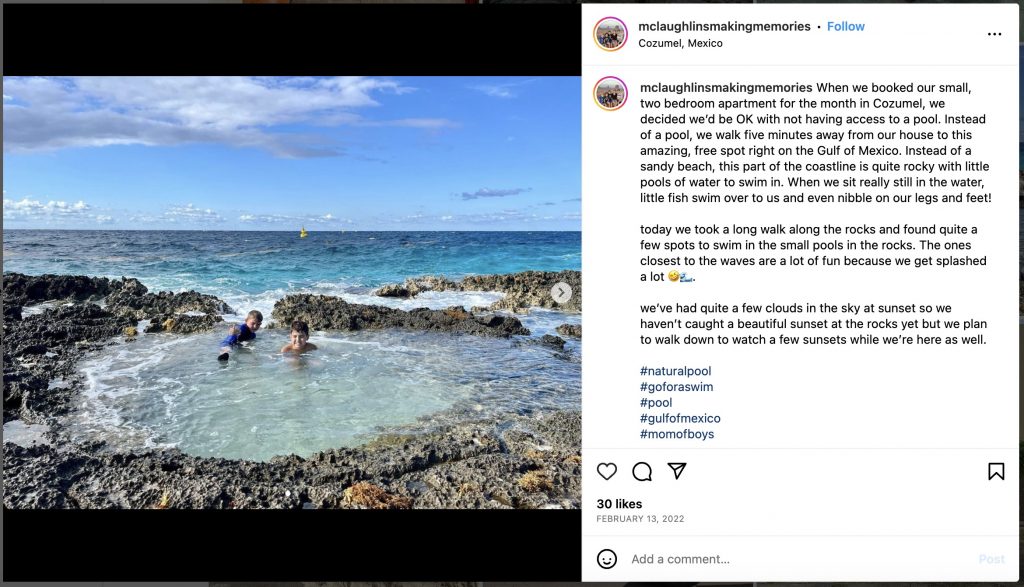 6. Use travel blogs and forums:
Visit travel blogs and forums dedicated to budget travel to gain insights and tips from experienced travelers. These resources often share destination-specific advice, family travel tips, money-saving budget travel tips and, and affordable accommodations and activities recommendations.
If you see something on THIS blog you'd like more information about (like petsitting in Europe or RVing in Baja, Mexico, or camping for free in Southern California for instance) leave us a message on social media, and we'd be happy to answer questions about our experience.
By planning and researching in advance, you'll have a better understanding of the overall costs involved and be well-prepared to make informed decisions that maximize your budget and ensure a rewarding family travel experience.
Setting a daily budget for your family trip
1. Determine your overall vacation budget:
Establish an overall budget for your entire trip before setting a daily budget. Consider accommodations, transportation, meals, activities, and any other expenses you expect to incur.
Let's say you're getting a summer bonus of $4000, and you're going to use it for 7-day vacation:
Start with the significant item: Hotel and Transportation costs. Ex: $180/night ($1260) + $1000 for flights = $2260
Next, figure out what activities you'd like to spend money to do and their costs. Ex: Tickets to that park are $400
Last, fill in the "extras" like eating out or souvenirs. Ex. Eating out is $100/day ($700) leaving $280 for souvenirs ($40/day) and $360 for unexpected expenses or extras that come up along the way (like an extra ice cream – just for example).
Save money by paying for family-friendly hotels that include breakfast
In some cases, we've found that adding an inclusive breakfast at the hotel may increase our costs by $20/night, for instance. but we also realized that it was better to pay the extra cost of $20/night at the hotel than to make an extra stop at a bakery or grocery store to pick up $20 worth of breakfast.
Sometimes, eating in the lobby was the most practical way to be sure we were fed before a flight rather than finding a restaurant and getting back to the hotel for the shuttle or dipping into our boys' college fund to buy breakfast at the airport.
There aren't many restaurant options for our family of 5 to eat breakfast for less than $20, so sometimes it's better to pay a bit more for the hotel if it includes a free breakfast too.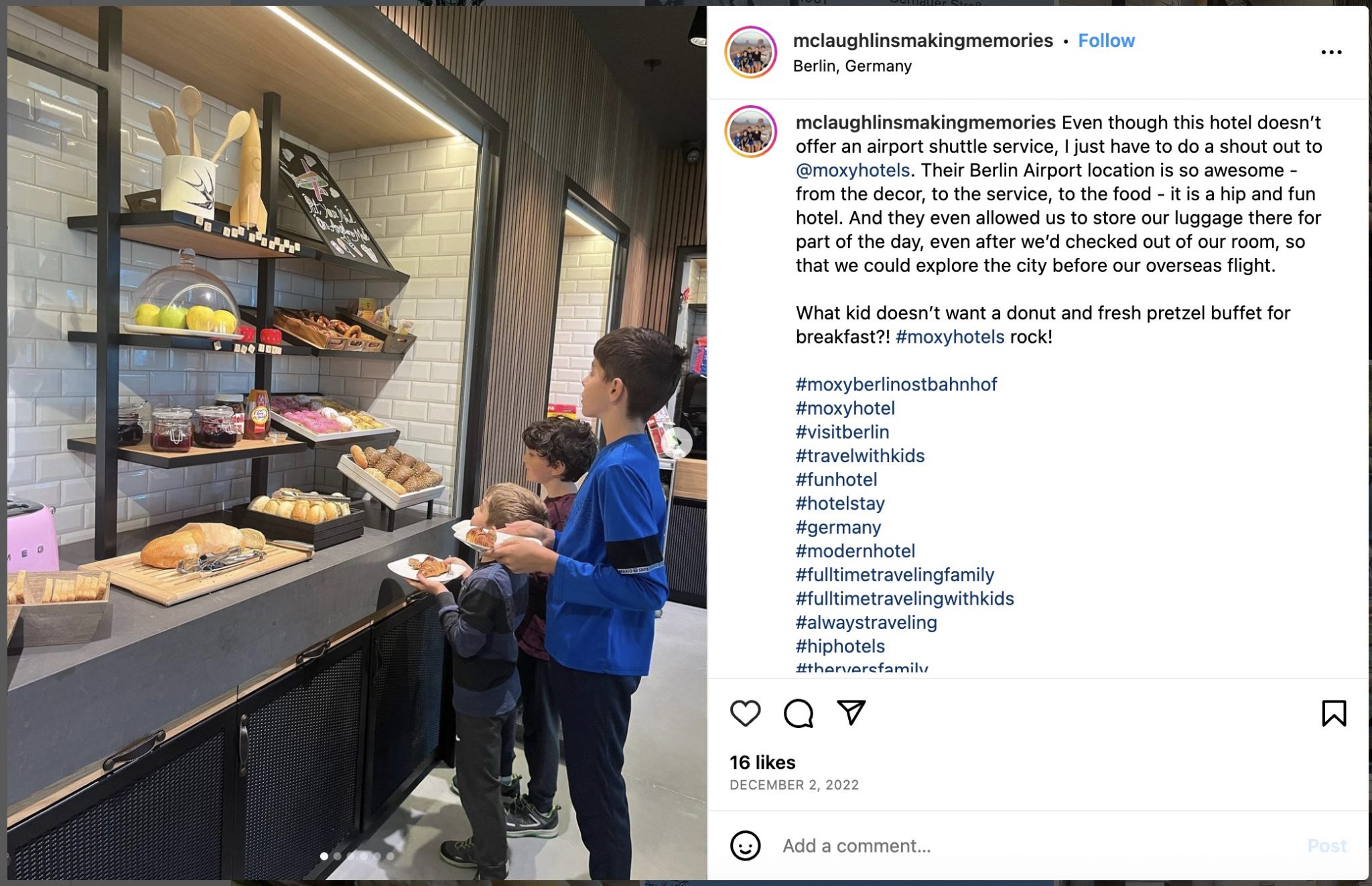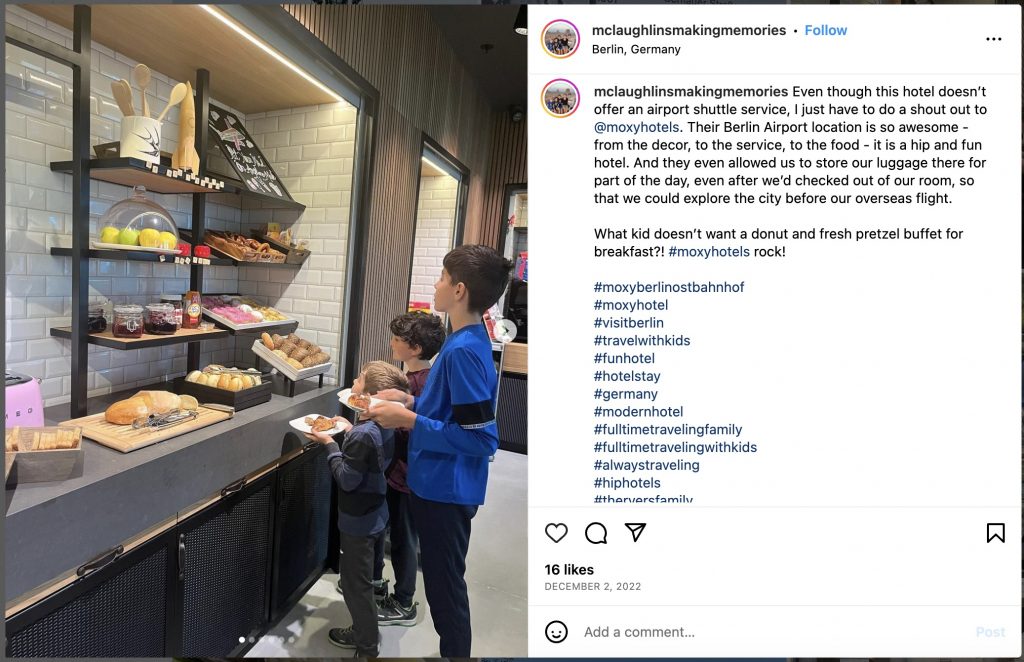 2. Allocate funds for each day:
Once you have your overall budget, divide it by the number of days you'll be traveling to determine your daily budget. Take into account any fixed expenses like pre-booked accommodations or transportation.
If you've decided you're on a 7-day vacation and want to spend $700 eating out, then budget $100/day to eat out. Track this each day so you're not making meals out of ramen for the last three days of your trip.
3. Include all anticipated expenses:
Consider all the expenses you'll likely encounter during your trip, including meals, snacks, transportation, attractions, souvenirs, tips, and miscellaneous costs. Allocate a portion of your daily budget to each category.
4. Be realistic and flexible:
Make sure your daily budget is realistic and considers the cost of living in the destination you're visiting. Research prices beforehand to get an idea of average costs. However, remain flexible as unexpected expenses hidden costs may arise, and you may need to adjust your budget accordingly.
On the realistic front, recognize that many theme parks and museums won't let you take your own food in, and it will be a real waste of time to leave the park, walk to the car, drive to a restaurant, then find parking when you return. Factor the costs of eating at the park into your budget (or call ahead and ask if you can bring in a picnic). You also might be able to eat a large breakfast that morning, overpay for a plate or two of pizza and fries and then get dinner after you leave the park – rather than paying for 3 full meals at the park itself.
When we were in Poland, we realized that eating at local restaurants was much less expensive than we have anticipated. For the first few days, we ate out every meal, then a quick stop by the grocery store made us realize we could be eating at our apartment for even less than that.
View this post on Instagram
We bought some specialty foods (that we couldn't or didn't know how to make at home) at restaurants, ate most all our meals at home, and used the difference on some extra activities.
5. Track your expenses:
Keep track of your daily expenses to ensure you stay within your budget. Use a travel budgeting app, spreadsheet, or a simple notebook to record your spending.
Include details like the date, amount spent, and expense category. This will help you identify any areas where you may be overspending and allow you to adjust as needed so you don't get stuck at the end of your family vacation.
6. Prioritize your expenditures:
If you're exceeding your daily budget, prioritize your spending to focus on the activities or experiences most important to you and your family. Look for free or low-cost alternatives for entertainment and dining options.
7. Save on meals while traveling:
One area where you can often save money is on meals. Plan to have some meals at budget-friendly establishments, pack snacks or picnics, and consider cooking some meals if your accommodations have kitchen facilities.
8. Plan for contingencies:
It's always a good idea to have a buffer in your budget for unexpected expenses or emergencies during the trip. This will give you peace of mind and make it easier to handle any unforeseen costs without compromising your overall budget.
Setting a daily budget helps you keep track of your expenses, promotes responsible spending, and enables you to make the most of your available funds. It allows you to enjoy your trip while staying within your financial means.
Traveling with essential items
Save money on buying marked-up items during your family trip by taking what you can with you
1. Reusable water bottles:
Bringing reusable water bottles for each family member can save you money on buying bottled water throughout your trip. Many destinations have access to clean water, so you can refill your bottles as needed.
You can't take full water bottles through security at most airports, but you can take empty water bottles and refill them at fountains near the gate before you get on your plane.
2. Snacks: (My personal favorite – Adam)
Packing snacks can help avoid expensive purchases at airports, train stations, or tourist areas (like the $15 hot dogs we bought at the base of the Eiffel Tower). Choose non-perishable and easy-to-carry snacks like granola bars, nuts, dried fruits, or crackers.
Having snacks readily available can also be convenient, especially during long journeys or when kids get hungry.
3. Entertainment for kids:
Bring along books, coloring books, puzzles, or small toys to keep your kids entertained during travel. These items can provide entertainment during flights, train rides, or long car journeys, reducing the need to purchase expensive toys or games. If this is your first time flying with your kids, here are some tips for flying with kids.
If you bring along screens for your kids (we do), don't forget headphones. Sure, "Baby Shark" on repeat might make your kid quiet and happy, but in a situation where people are in close quarters and, in some cases, already tense about flying, making everyone listen to your kid's iPad is neither respectful nor courteous.
If your kid is uncomfortable wearing headphones (some kids are), practice wearing them for a week or two leading up to the flight, or have them keep their screen on mute.
Try headband headphones for kids rather than traditional headphones or earbuds to see if they're a better option for your child.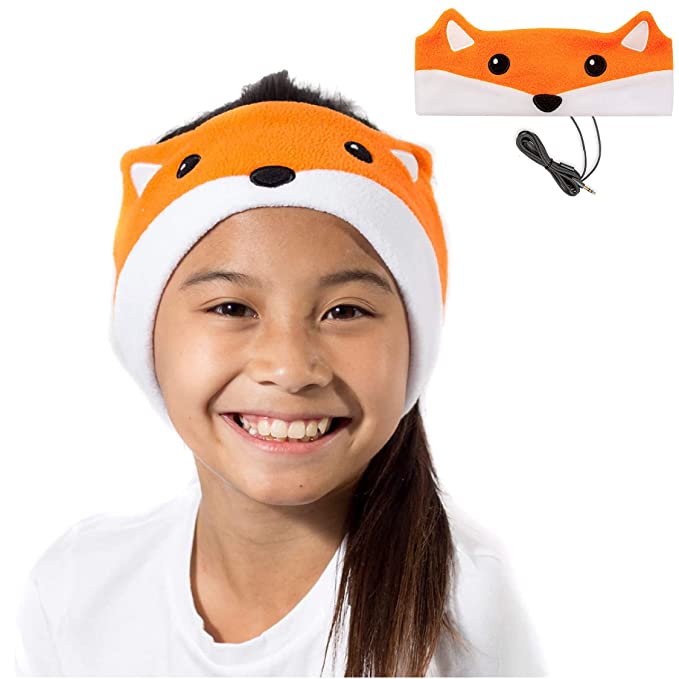 Let me repeat to be clear: There is no acceptable circumstance to allow your kid to play baby shark or Dora the Explorer at any volume from their iPad while in line, on a plane, or on any other form of public transportation.
4. Travel-sized toiletries:
Instead of relying on hotel-provided toiletries or buying new ones, pack travel-sized toiletries such as shampoo, conditioner, toothpaste, and soap. These smaller-sized items take up less space in your luggage and save you money compared to purchasing full-sized toiletries during travel.
5. Medications and first aid:
If anyone in your family requires specific medications or has regular health needs, ensure you have an adequate supply packed. Additionally, carry a basic first-aid kit with essentials like band-aids, pain relievers, antiseptic wipes, and any other medications or supplies you may need for minor emergencies. If you're traveling by plane, leave scissors or sharp objects (often in first aid kits) at home or they may get confiscated by airport security.
6. Travel adapters and chargers:
If you're traveling to a destination with different electrical outlets, bringing your own travel adapters and chargers can save you from purchasing them at inflated prices on arrival. Not only that, but the adapters can be hard to find.
Consider this: When was the last time you saw an electrical outlet adapter at the counter at the gas station? No, those adapters are usually at specialty travel stores (like the duty-free in the airport) or they're sometimes hanging out on the back shelf at a hardware store.
We bought this universal travel adapter which will convert from nearly everything to just about everything (plus, we can still use it at home!)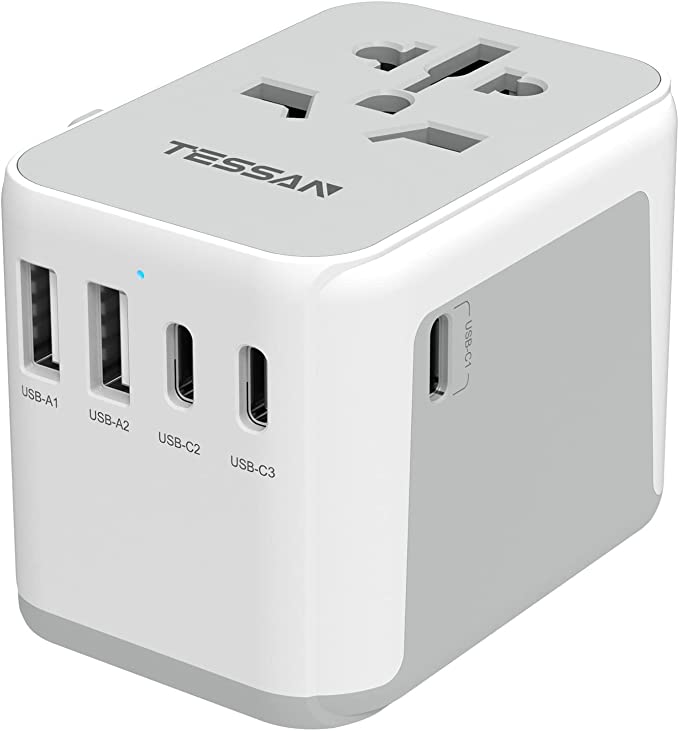 By packing these essential items, you'll have what you need without having to spend additional money during your trip. It also adds convenience, particularly when traveling with children, as you'll have snacks and entertainment readily available. Additionally, having reusable water bottles reduces waste and promotes sustainable travel practices.
Ask someone who has been to your destination for recommendations
1. Local insights:
Someone who has previously traveled to a destination can provide valuable local insights and firsthand experiences. They can recommend budget-friendly attractions, activities, and hidden gems often not mentioned in mainstream travel guides. Their knowledge can help you identify affordable and authentic experiences off the beaten path.
While we were near Stonehenge, we visited Old Wardour Castle on a recommendation from a local (while we were petsitting in England). It ended up being one of our favorite castle visits while in Europe.
Many TrustedHousesitters.com homeowners will collect some brochures of things to do locally for those that stay with them. This couple sat with us our first evening staying with them and made a stack of the 5 or 6 things they thought could be enjoyable for the boys during our 10-day stay there.
2. Accommodation recommendations:
Local recommendations can help you find affordable and reliable accommodation options. Your friend or acquaintance may suggest budget-friendly hotels, guesthouses, or even local rental listings that are not widely advertised online. They can also advise on the best neighborhoods, local transport, or areas for cost-effective accommodations.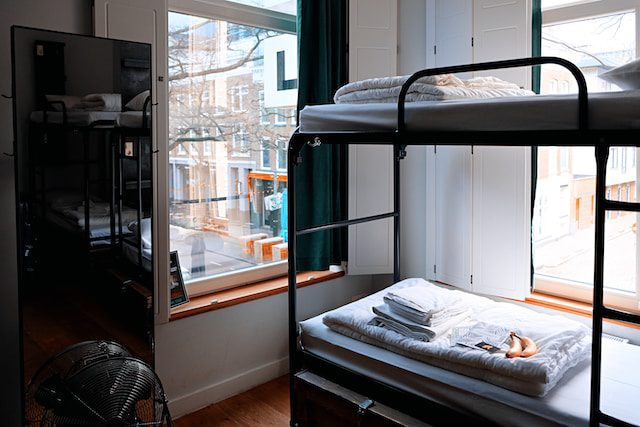 We don't really hear much about hostels in North America (although, maybe we just don't pay attention since we're mostly RVing when we're in Canada and the US) but over in Europe, hostels are very popular and an economical way to travel.
Usually, it's a single room with a bunch of bunk beds. In London, we stayed in a hostel room with five bunk beds. In Stirling, Scotland, we stayed at one with four bunk beds (our youngest slept with Celine), and in Munich, Germany, we stayed at a hostel with six bunk beds.
Some hostel rooms have 10 or 12 bunks, and individuals share a room and a bathroom, but for our family travels, we just found hostels that allowed us to book an entire room for ourselves and were cost-saving compared to hotels with amenities we wouldn't utilize anyway.
Usually not fancy, in many countries the hostels we stayed at had a private bathroom for our room (though not all do), and a couple had a microwave also. We usually had to strip the beds ourselves in the morning we left, and there was no turn-down service or pool. Some had a bagged lunch to go (as an alternative to breakfast).
3. Dining suggestions:
Eating out can quickly add up to your travel expenses. By seeking recommendations from someone who has traveled to your destination, you can discover affordable and delicious local eateries, street food stalls, or markets where you can experience the local cuisine without breaking the bank.
Even if a recommendation is for a more expensive restaurant, getting a recommendation from a local means you're more likely to find enjoyable food rather than risking not enjoying your meal and having to grab something else as well.
They may also provide tips on grocery stores or markets where you can buy budget-friendly ingredients and cook your meals if you can access a kitchen.
4. Transportation options:
Local insights can help you navigate transportation systems and find cost-effective ways to get around. They may recommend using public transportation, ride-sharing services, or even bike rentals as cheaper alternatives to taxis or car rentals.
Additionally, they may advise on specific passes or cards that offer discounted rates for public transportation.
In London, for instance, when you get on a bus, you tap your credit card and it charges you a fee. On our first day, we didn't realize that the fee is capped daily, so if you ride the bus or the tube (subway) once or twice, you've probably hit your daily cap, so you can just keep riding without any additional costs incurred that day.
We planned some walking days in London and then some riding days when we would just keep tapping a riding to see whatever we'd like.
5. Timing and discounts:
Travelers who have been to your destination can guide you on the best times to visit to take advantage of lower prices. They may suggest avoiding peak seasons or festivals or events that offer discounted rates. They could also inform you about special discounts or deals for attractions, museums, or activities during certain periods.
We learned that Zurich had free museum days on Wednesdays. We were petsitting for two weeks, so we visited an art gallery on the first Wednesday and a museum (with an Anne Frank exhibit we all enjoyed) on the second Wednesday.
6. Money-saving tips for family travel on a budget:
Lastly, those who have traveled to a destination before can share general money-saving tips and tricks specific to that area. They suggest utilizing local currency exchange offices for better rates, negotiating prices at markets or for services, or avoiding tourist traps that are more expensive.
By leveraging the experience and knowledge of others, you can gain valuable insights that help you save money while still enjoying an enriching travel experience. Additionally, personal recommendations often come with a level of trust and honesty that can enhance your overall trip planning.
Buying season passes can be a smart strategy to save money on family travel
It might seem odd to buy a season pass if you don't live near the place where you're taking your family vacation, but if you're visiting a park 3 or 4 times in the time you'll be there, a season pass may help you with saving money compared to paying for 3 or 4 individual days.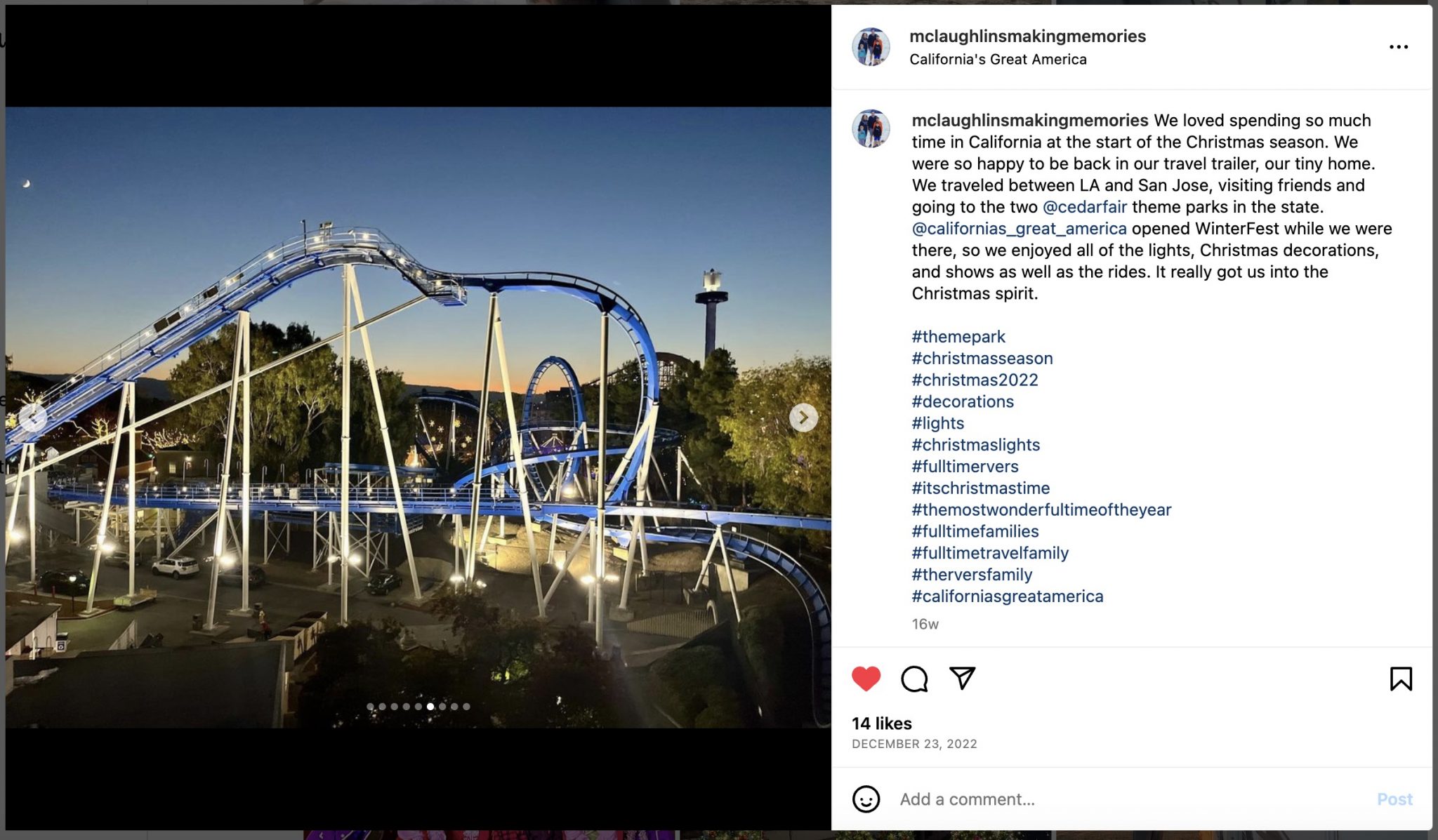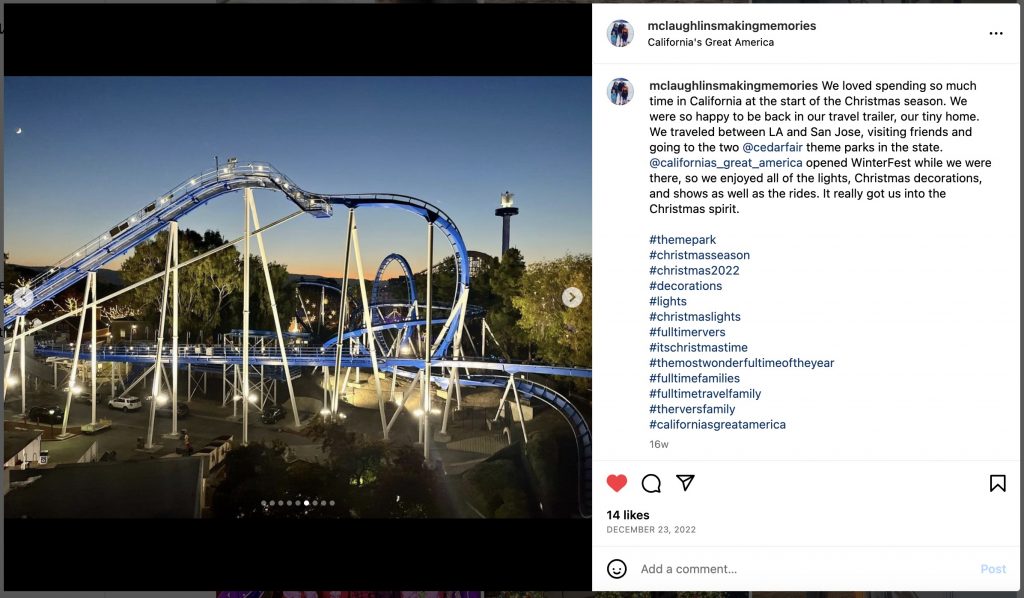 1. Cost per visit:
Season passes often provide unlimited access to attractions or theme parks for a specified period. By dividing the total cost of the pass by the number of visits you plan to make, you can calculate the cost per visit. If the cost per visit is lower compared to individual admission fees, purchasing a season pass becomes more economical.
2. Flexibility and multiple visits:
Season passes enable you to visit the attraction or park multiple times throughout the designated season. This flexibility allows your family to explore different sections, go on rides and attractions leisurely, and revisit favorite spots without feeling rushed. By spreading out visits, you can maximize the value of the pass.
You might even consider making a weekend trip back to use your pass later in the year if you don't have an admission costs and transportation costs are the only thing to account for saving you money on your Thanksgiving or Christmas getaway later in the year.
3. Added benefits and discounts:
Season pass holders often enjoy additional benefits like early entry, discounted or free parking (instead of $30 a day?), discounts on food, merchandise, and other services within the attraction or park. These perks can further enhance the value of the season pass by reducing overall expenses during each visit.
Let's imagine you'll visit a park for 4 days on your 7-day vacation:
Saving on parking at $30/day, a 20% discount on one meal a day you'll buy there (and maybe snacks too?), and perks like a refillable soda cup can make the actual cost of the season pass make a lot of sense. These little extras are often when get remembered most during family vacations.
4. Special events and exclusives:
Some season passes provide access to special events, exclusive previews, or behind-the-scenes experiences. These unique offerings can enhance your family travel experience and make the season pass even more valuable.
5. Cost savings for future trips:
If you plan to visit the same attraction or park in the future, purchasing a season pass can provide significant savings over time. It allows you to save on admission fees during subsequent trips, making it a cost-effective investment in long-term family travel plans.
With a season pass, it may make more sense for your family to go away for a couple of nights to a local theme park 2 or 3 times during the season rather than a seven-day-vacation all at once.
6. Additional partner benefits:
As a season pass holder, you may receive discounted rates or special offers from other attractions or restaurants in the area, allowing you to explore more of the area at a reduced cost.
With our ASTC pass (for science centers and museums)and our AZA pass (for the American Zoo Association) there each have a reciprocal program meaning we can purchase a season pass at one location and enjoy the benefits of free entry or discounted access at other locations that are part of the network.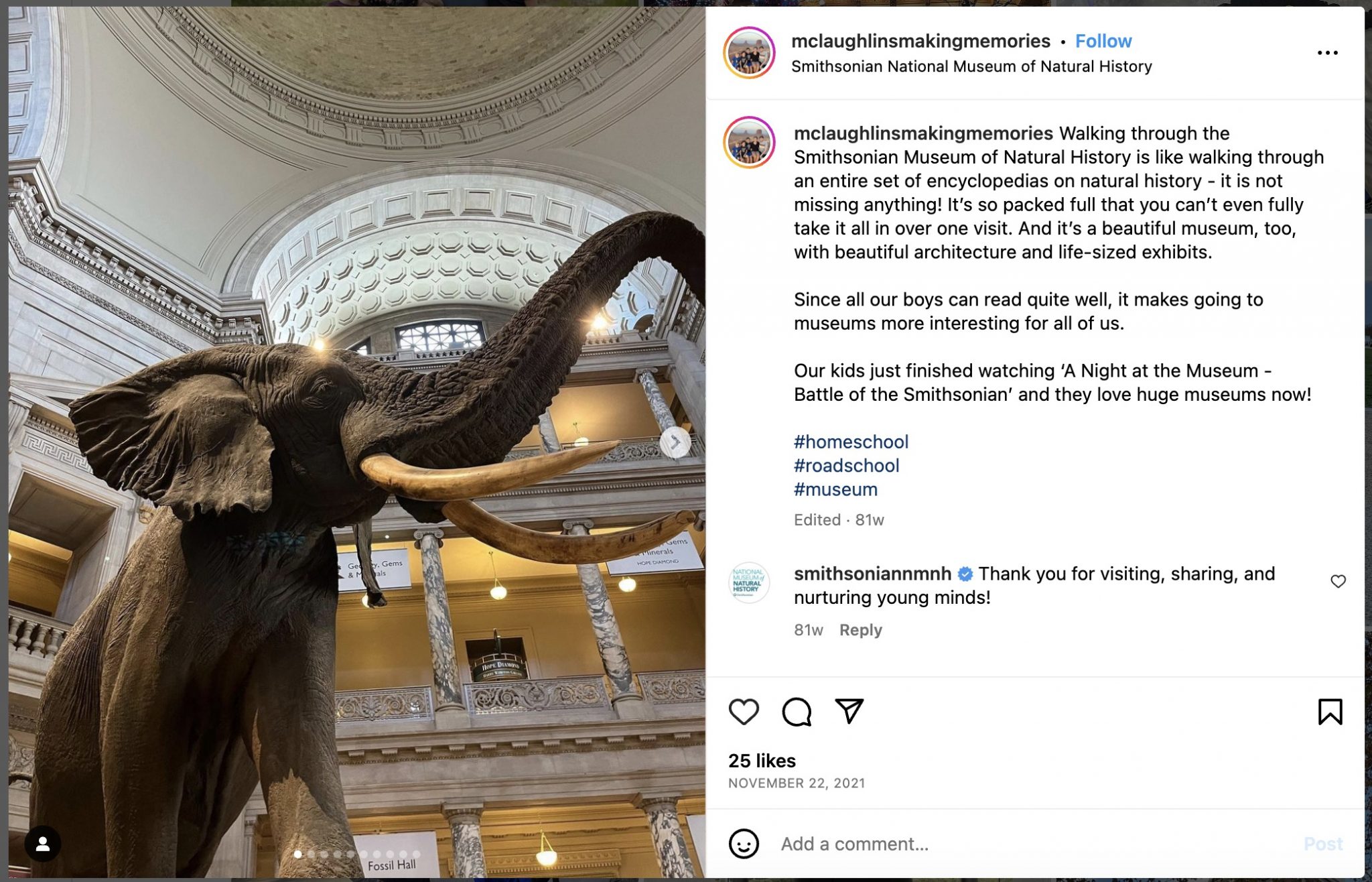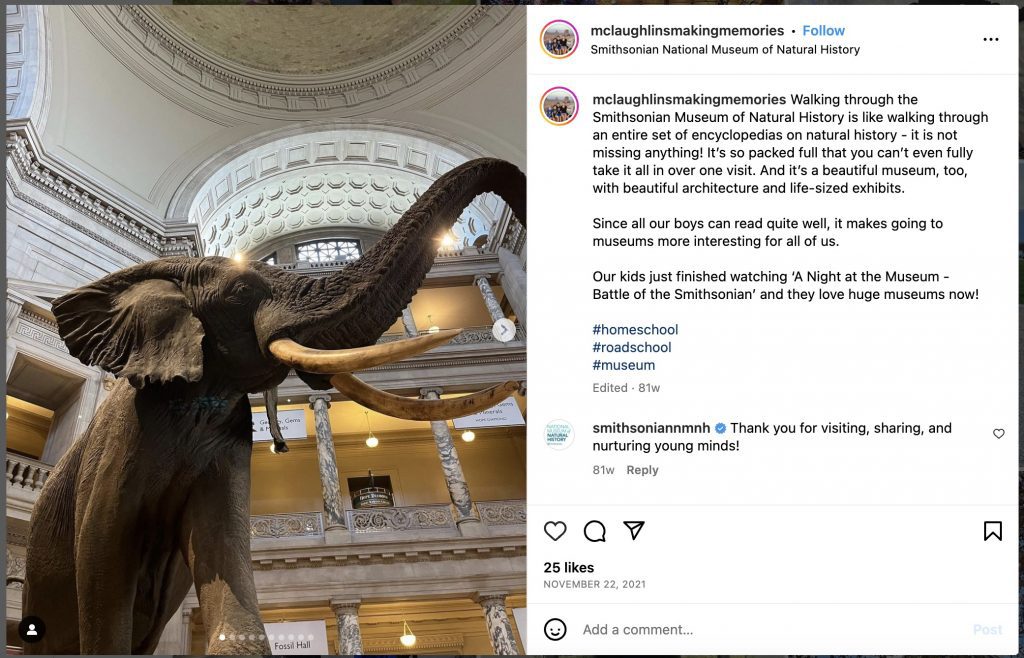 You can get season passes for theme parks like Six Flags, Busch Gardens, or Cedar Fair parks that offer unlimited access to multiple parks (usually at a premium, but for us, that premium is worth the extra) if you might visit multiple locations during the life of the pass or decide your family travel this year will be a road trip with a few destinations.
Final Thoughts On Tips for Making The Most of Budget Family Travel:
You might be interested in 9 challenges we face as a full-time traveling family. We'd love your thoughts on challenges you face also!