Is Canada a good family holiday destination?
Yes, Canada has so much to offer, from the sandy beaches of Prince Edward Island (and the home of Green Gables Heritage Place made famous in Anne of Green Gables) to the immigration history of European settlers in Halifax on the East Coast, and the pristine waters of British Columbia on the West Coast.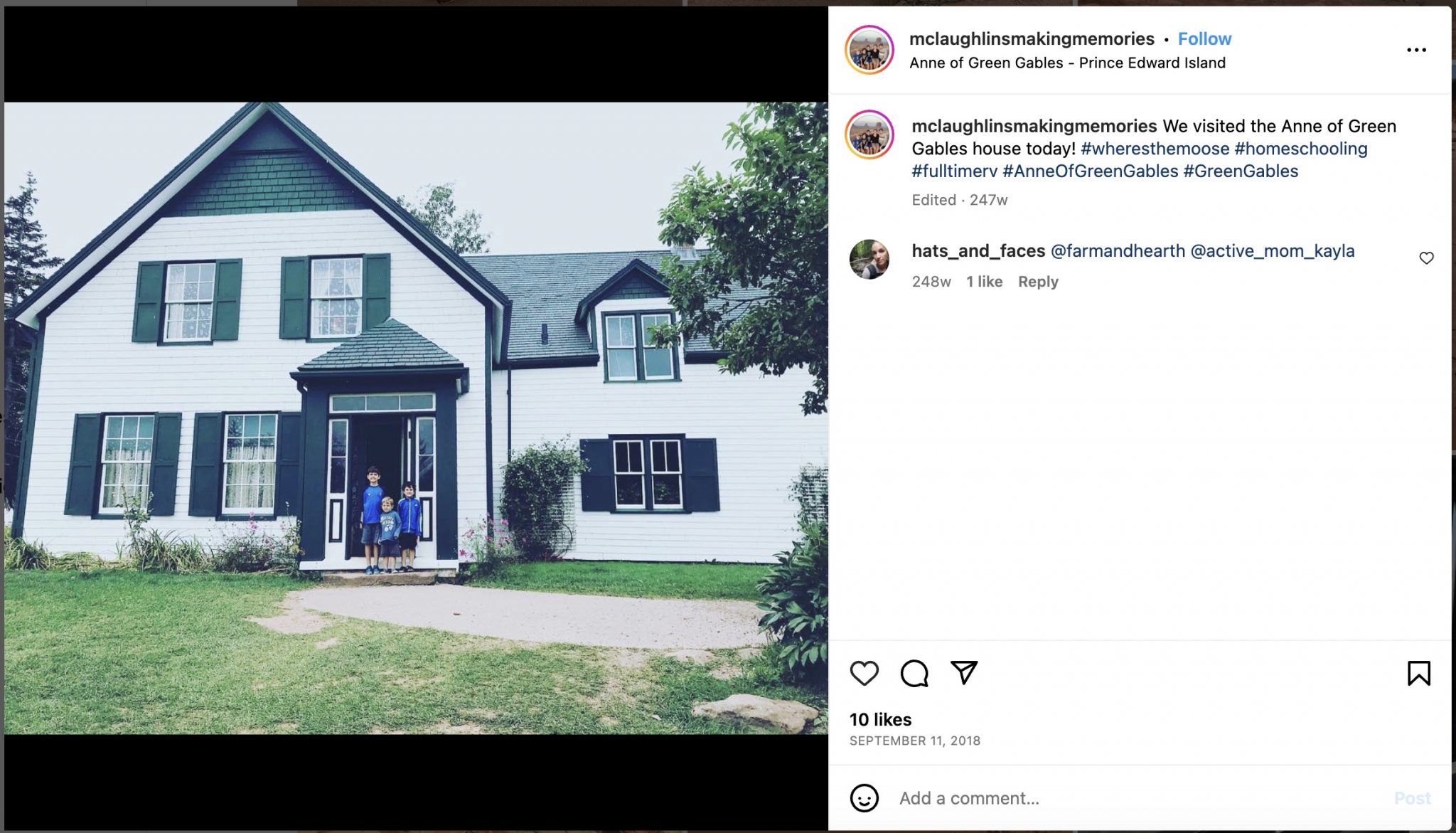 Canada's national parks offer incredible outdoor adventures and opportunities for wildlife spotting. From exploring the Canadian Rockies in Banff National Park and Jasper National Park to witnessing the highest tides in the world in Fundy National Park, families can enjoy hiking, camping, canoeing, and wildlife encounters.
The country also boasts family-friendly cities like Toronto, Vancouver, and Montreal, with attractions such as museums, zoos, aquariums, and amusement parks (like Canada's Wonderland in Toronto). Families can enjoy exploring unique neighborhoods, visiting iconic landmarks, and indulging in delicious local cuisine.
Canada's cultural diversity is another highlight for family vacations. Immersive experiences like the Indigenous cultural sites in Haida Gwaii, historical sites in Quebec City and Halifax, or the annual Calgary Stampede offer opportunities to engage in Canada's rich cultural heritage.
Whether exploring natural wonders, water sports, learning about history and culture, or simply enjoying outdoor activities and vibrant city life, Canada provides an ideal destination for family vacations catering to diverse interests and creating lasting memories.
We'll also share how many days we'd recommend staying in each location below.
What's the best time of year for a family vacation in Canada?
The best time of year to visit Canada largely depends on how you're hoping to spend your family vacation.
July and August Vacations in Canada
Summer months offer pleasant weather across most of Canada, making it an ideal time for outdoor activities around the Great Lakes and exploring national parks in the mountains and further North. It's also a popular time for festivals and events (like the Calgary Stampede), however, destinations can be crowded during these months, especially in popular tourist areas (like Toronto, Vancouver, and Niagara Falls).
September:
The beginning of fall, when temperatures start to cool down and crowds thin out, is a great time to visit. Enjoy the beautiful fall foliage in the Canadian Rockies and the warm afternoon weather in much of eastern Canada. Attractions and accommodations may offer lower rates during this shoulder season since families are traveling less with school back in session, plus you'll be starting into the harvest season when you can wander a peach orchard, apple orchard, or vineyard.
December:
If you're interested in festive Christmas celebrations, ice skating, and picturesque wintery outdoor activities, December is a great time to visit Canada.
Cities like Vancouver, Toronto, and Montreal are decked out with holiday decorations, and Christmas markets and events are happening throughout the country. Winter activities like skiing, ice skating, and snowboarding are also available in popular destinations.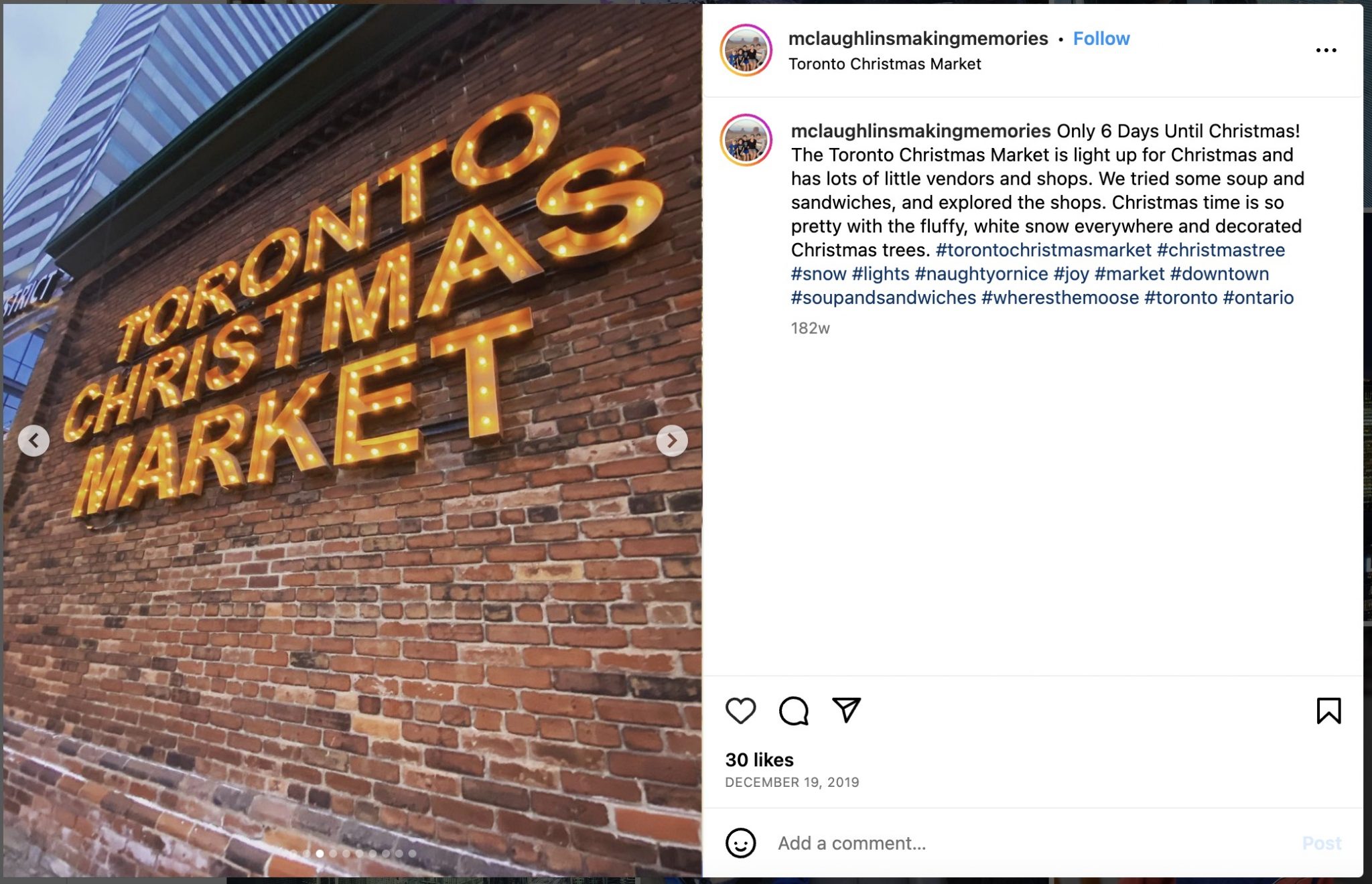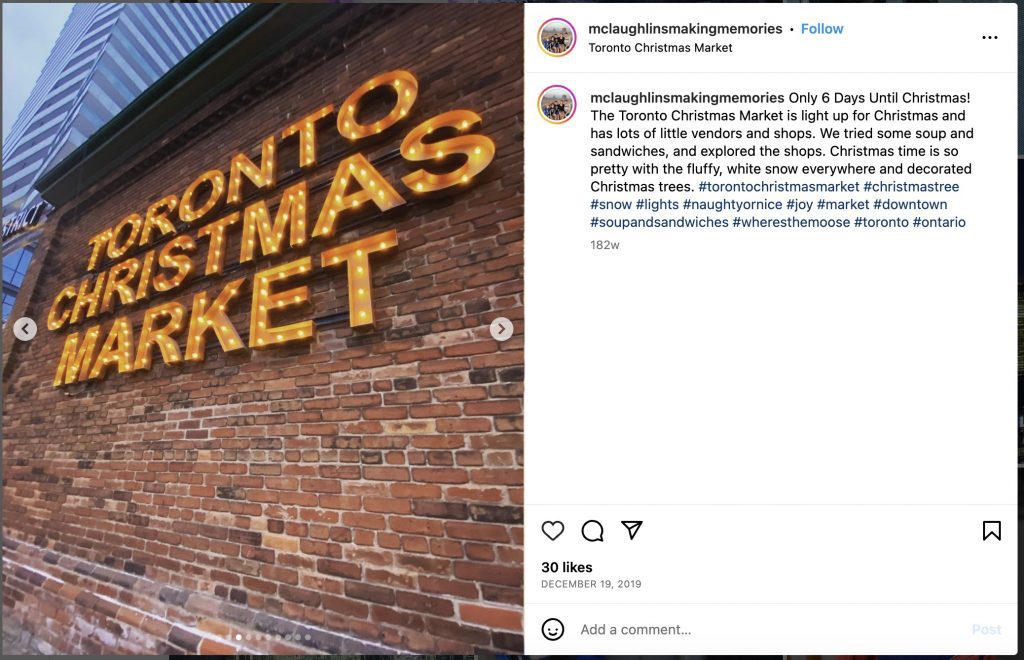 Best places to visit in Canada in March and April
While late winter and early spring months can still be chilly in some regions, they offer the opportunity for winter sports like skiing and snowshoeing in the mountains without the frigid temperatures or January and February. March and April also offer a chance to witness unique events as spring arrives.
It's important to consider regional variations in weather, as Canada is a vast country with diverse climates. There's a big difference between being in Southern Ontario enjoying the great lakes, being on the plains in Saskatchewan, driving the Cabot Trail Cape Breton Island, Nova Scotia on the Atlantic coast, or tucked away in the Fraser Valley, BC sheltered by the Rockies.
Check the specific destination's climate, local events, and seasonal activities before finalizing your family travel plans.
What is the most popular tourist destination in Canada? Niagara Falls
The most popular tourist destination in Canada is Niagara Falls, located on the border between Ontario, Canada, and New York, USA.
Niagara Falls attracts millions of visitors each year who come to witness the awe-inspiring power and beauty of the waterfalls. The falls consist of three sections: the Horseshoe Falls, American Falls, and Bridal Veil Falls. Visitors can experience the falls up close by taking boat tours or by viewing them from observation decks and walking paths.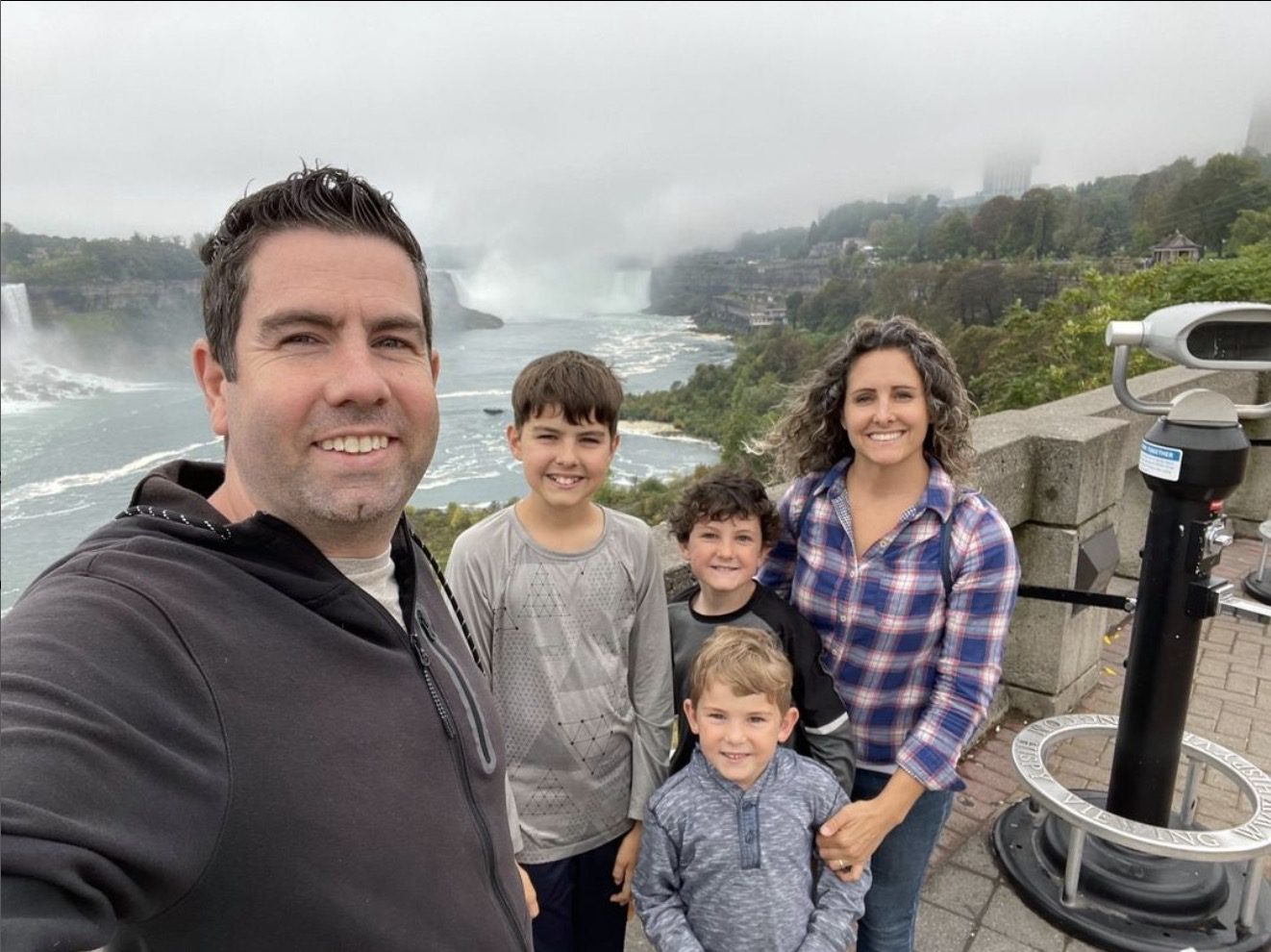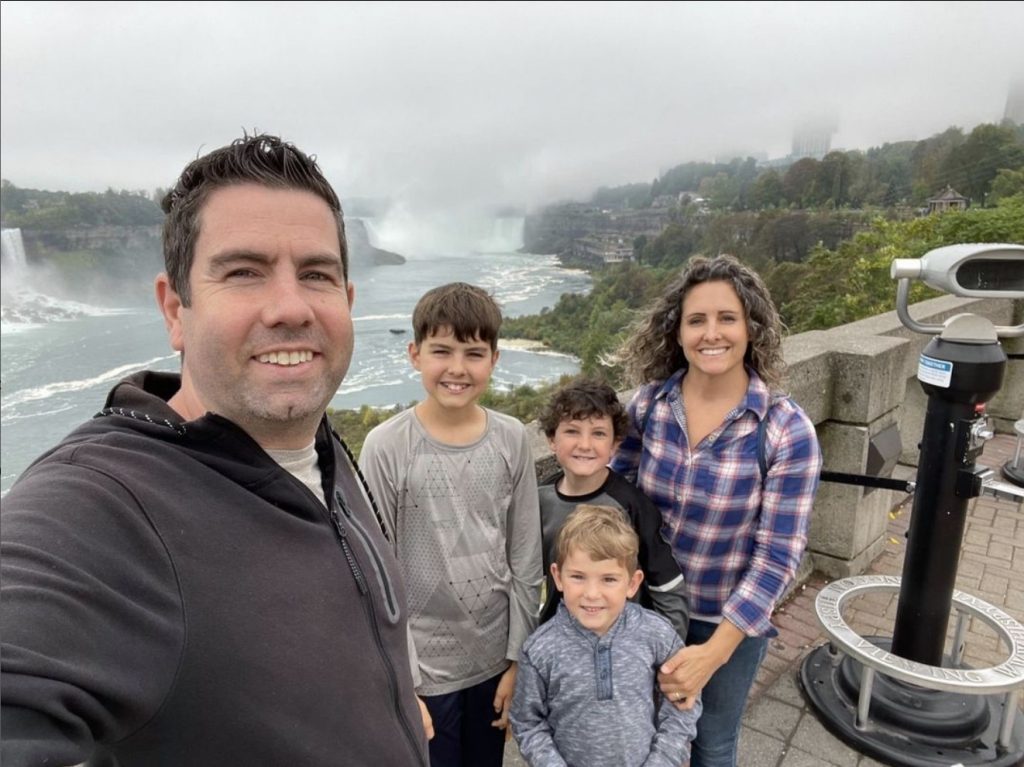 Niagara Falls on the Ontario side also offers a range of other tourist attractions, including casinos, museums, and entertainment options, making it a popular and iconic destination for tourists worldwide.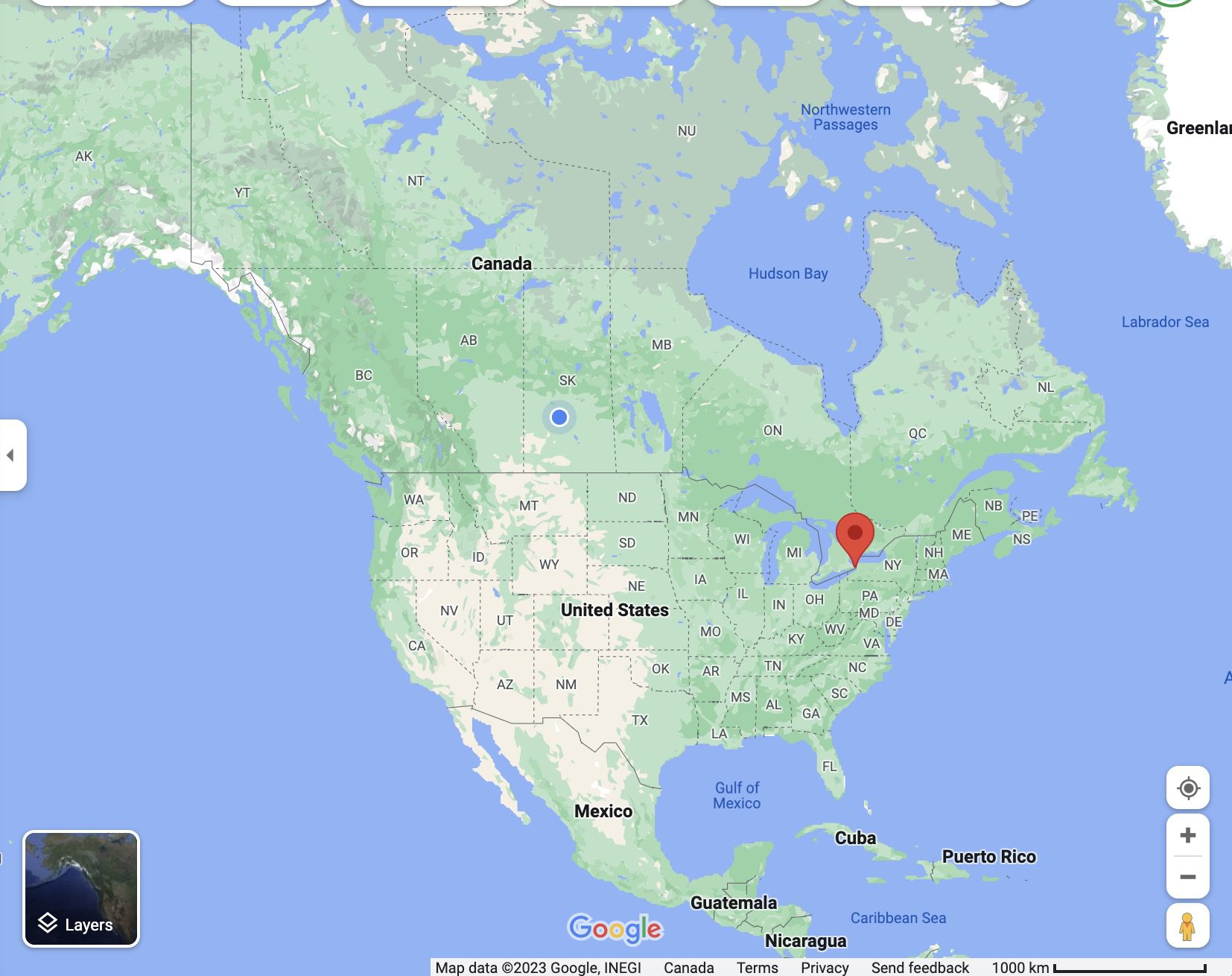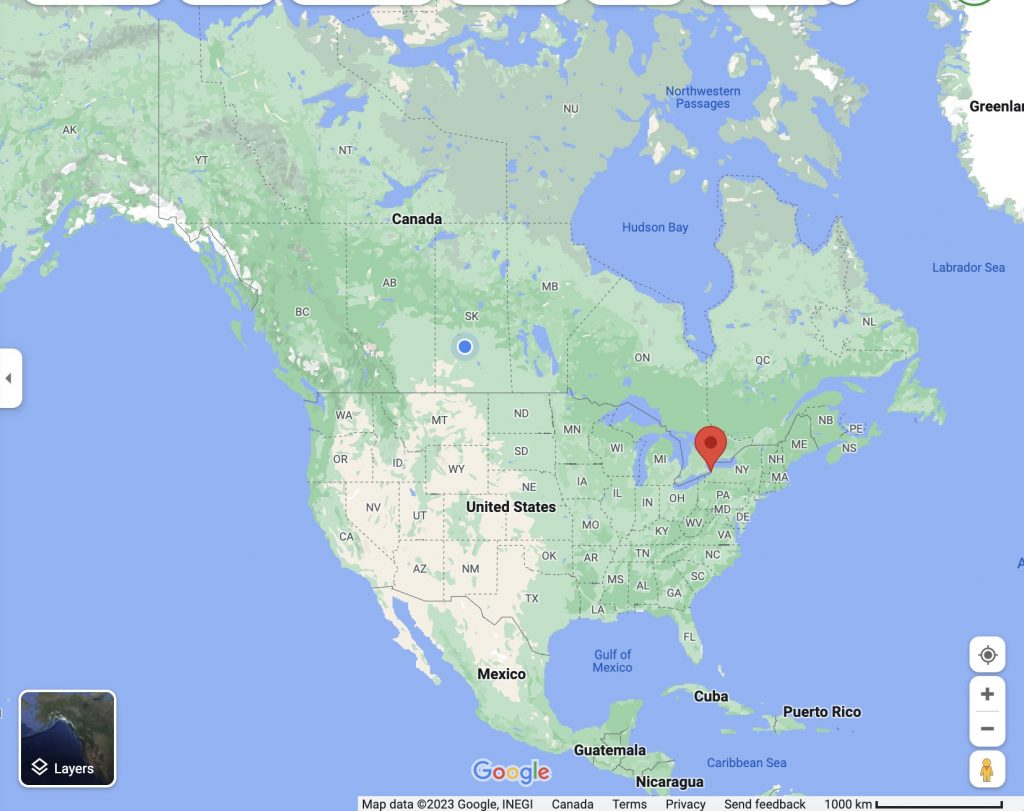 We could easily spend a full week's vacation in Niagara Falls, but we're also accustomed to spending a few days here and there – perfect for a full vacation or a quick getaway.
While you're in (or near) Niagara Falls, here are a few things to do nearby:
Budget-Friendly Canadian Cities to Visit For Family Vacation
Canada offers a multitude of uncommon but economical places to visit. Many of these cities we've been to, and the rest are on our bucket list, so here's the rundown of the most budget-friendly cities to visit for vacation in Canada:
1. St. John's, Newfoundland and Labrador:
St. John's is known for its vibrant culture, colorful row houses, and stunning coastline. It offers affordable accommodations, and you can explore historic sites like Signal Hill and Cape Spear, the easternmost point of North America.
2. Saskatoon, Saskatchewan:
Located in the heart of the Canadian prairies, Saskatoon is a common stop on our route through Canada since this is where Celine grew up and where we met in college. Celine still has family in the area, so we usually stop in the summer for a couple of weeks up to a month to visit family and friends in the heart of the Saskatchewan Prairies.
Saskatoon offers beautiful river views (of the Saskatchewan River), parks, and a lively arts scene, including the Saskatchewan Jazz Festival in June and July each year, with plenty of free activities and live music to enjoy in Victoria Park.
Visit the Forest Farm Park and Zoo in Saskatoon to see an incredibly rare albino bison:
How long should your family visit Saskatoon, Saskatchewan?
A few days as a stop on a road trip or a week with a purpose (like staying for a concert or festival). We stay for a few weeks since we have friends and family in the area since Celine grew up here.
3. Fredericton, New Brunswick:
Fredericton is the capital of New Brunswick and offers a charming mix of history, culture, and natural beauty. Explore the Historic Garrison District, visit the New Brunswick Legislative Building, and enjoy the city's parks and riverfront trails.
How long should a family vacation in Fredericton, New Brunswick?
A few days as part of a road trip. We stayed a couple nights for a farmer's market on Saturday and kept moving.
4. Canmore, Alberta:
While Banff and Jasper might steal the spotlight, Canmore (a small town within Banff National Park just an hour from Calgary) offers an economical vacation destination for exploring the Canadian Rockies on your family vacation. Enjoy stunning mountain views, hike nearby trails, and enjoy affordable accommodation options.
From Canmore, explore the stunning mountain ranges of the Canadian Rockies. Visit Banff National Park, Jasper National Park, or Yoho National Park for breathtaking scenery, hiking trails, glacier-fed lakes, waterfalls, and wildlife encounters.
How long should a family vacation to Canmore, Alberta be?
With 6 National parks within a couple hours drive, there's no end to hiking, small mountain villages to explore, tourist attractions and activities and quaint restaurants to try.
An hour from the Calgary Airport means that it's a bit much to fly in for a few days, so we would recommend a 1-2 week family vacation in Canmore, Alberta.
Tag on a weekend on either end to explore Calgary, take in a Calgary Flames game, or plan to visit to Calgary Stampede in the July. Depending on your summer vacation budget, you can spend your family vacation just exploring Canmore and the surrounding area.
5. Lunenburg, Nova Scotia:
Lunenburg, Nova Scotia, is a unique destination for family vacations. Its designation as a UNESCO World Heritage Site highlights its well-preserved historic buildings and colorful charm.
It's rumoured that the buildings were painted with leftover paint from the fishing boats explaining how Lunenberg became an enchanting rainbow-coloured town.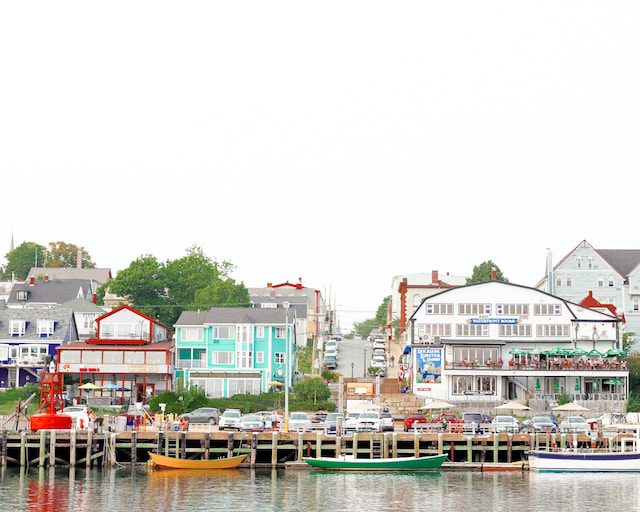 The town's maritime heritage, rooted in fishing and shipbuilding, is showcased at the Fisheries Museum of the Atlantic—an interactive museum perfect for families. Kids can engage in hands-on activities and explore the aquarium featuring various marine creatures.
Beyond history and culture, Lunenburg offers ample outdoor activities suitable for families. Boat tours and kayaking adventures allow families to explore the beautiful coastal waters. The town's scenic waterfront and local parks also offer opportunities for leisurely walks and picnics, providing a chance to enjoy the fresh sea air and stunning views.
Festivals like the Lunenburg Folk Harbour Festival showcases music and cultural performances, while the Lunenburg Wooden Boat Reunion highlights the history and craftsmanship of wooden boats.
Lunenburg's proximity to picturesque beaches and beautiful national parks also adds to its appeal as a family-friendly destination. Hirtle's Beach and Rissers Beach Provincial Park are nearby and offer swimming, sunbathing, and beachcombing opportunities. Families seeking more adventurous outdoor activities can take a short drive to Kejimkujik National Park and National Historic Site, where scenic trails, tranquil waterways for paddling, and wildlife sightings await.
With its historic charm, maritime heritage, outdoor activities, and family-friendly events, Lunenburg provides a well-rounded experience for families seeking an enriching and enjoyable vacation. The town's blend of history, culture, and natural beauty make it an ideal destination that caters to diverse interests and offers something for everyone in the family.
How long should a family vacation in Lunenburg, Nova Scotia?
Unless you're going for a specific event or festival, a day or two in Lunenburg will let you explore the small sea-side village, but there's so much to do on a Nova Scotia roadtrip, that it's a perfect stop along the way.
6. Quebec City, Quebec (off-peak season):
Quebec City is known for its European charm (and luxury accommodations like the Chateau Frontenac or boutique apartments in the old town), but visiting in the off-peak season can offer more affordable options. Explore the historic Old Quebec, walk along the fortified city walls, and experience the city's gastronomy and vibrant culture.
Quebec City is known for its street performers and buskers, so this can be a trade-off of saving money by visiting in the off-season. Aim for the shoulder (just before school gets out in June or after school returns in September), and you'll catch many street performers still bringing in crowds and juggling things they've set on fire.
The heart of the activity is in Old Quebec City, so if you've found affordable accommodation outside Quebec City, simply aim your GPS for Chateau Frontenac, find parking as close as you can get, then wander the old cobblestone streets reminiscent of a European village.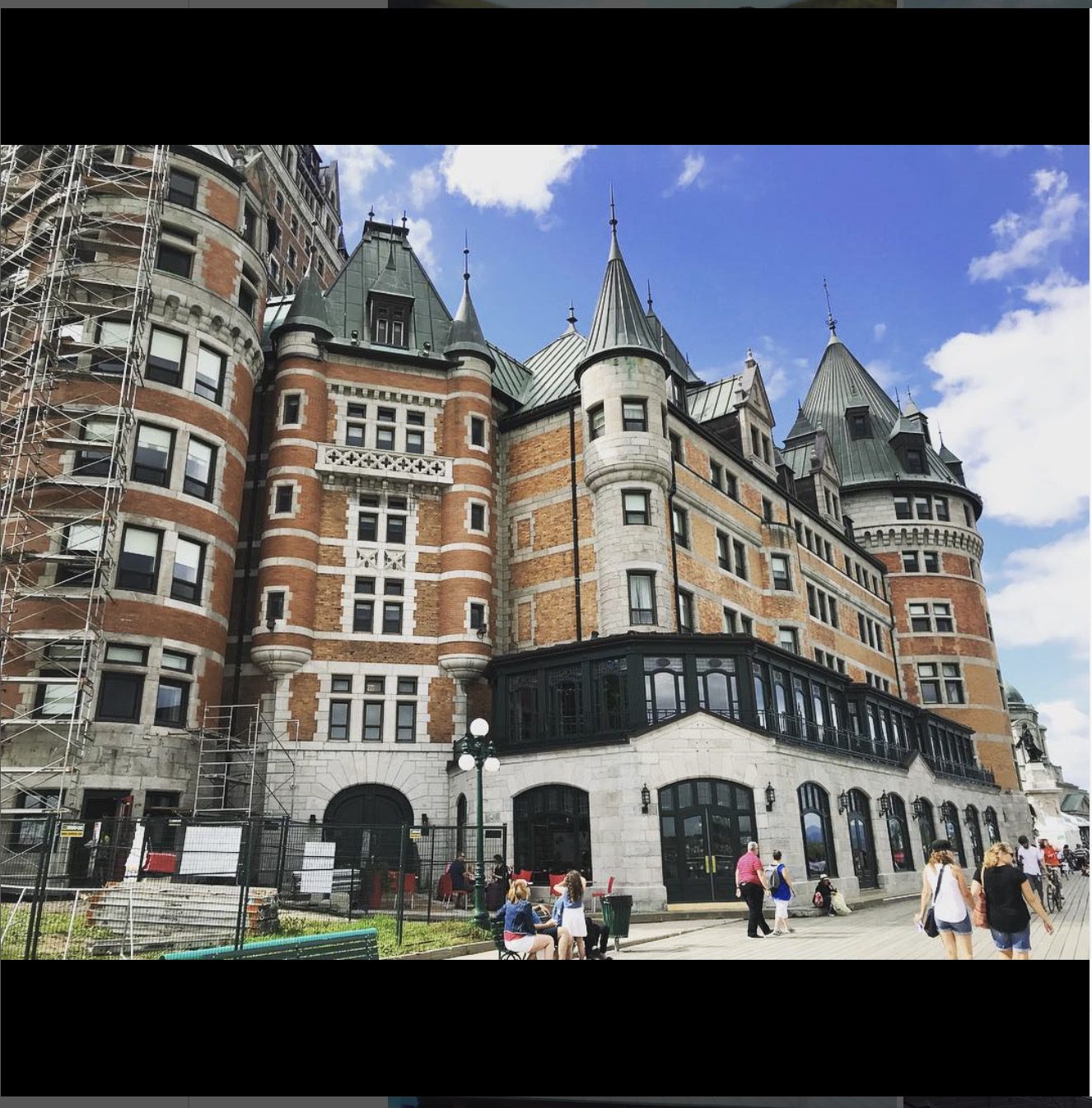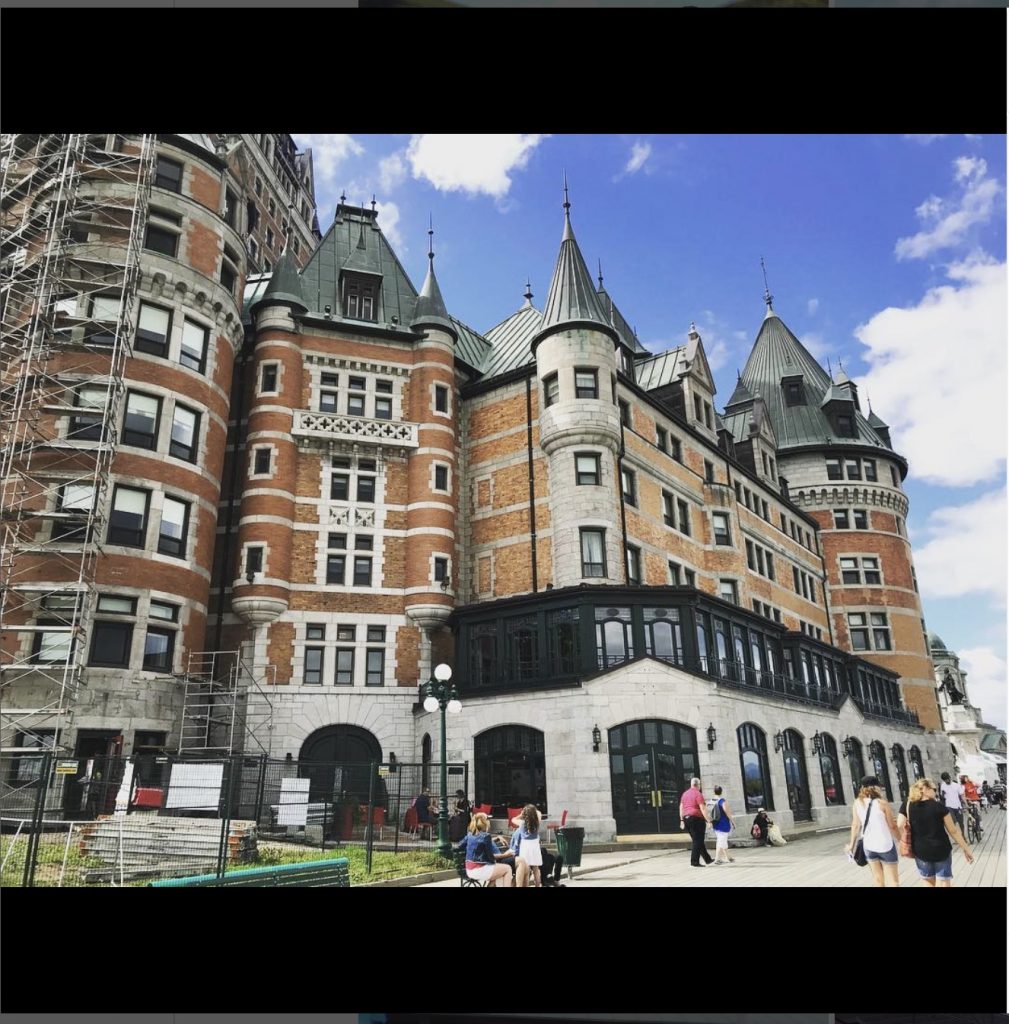 Old Quebec City is built on a hill, so be ready for some uphill and downhill walking on uneven cobblestone – but believe us when we say it's worth the effort.
We stayed in a campground outside the city, drove in to find parking, and wandered through the village without feeling like we had missed anything by not staying in the city itself.
How long should a family vacation in Quebec City?
We spent two days exploring the city, and that was enough when all three of our boys were under 10 years old, but now that they're older, we'll plan to spend a week at least on our next visit.
7. Victoria, British Columbia:
Victoria, located on Vancouver Island (not to be confused with the city of Vancouver, located on mainland British Columbia), offers a mix of natural beauty and colonial history. Explore the famous Butchart Gardens, visit the Royal BC Museum, and enjoy the city's waterfront marina area with plenty of whale-watching tours from March to October.
How long should we visit Victoria, BC for?
We stayed for 4 nights in Victoria and felt a bit rushed. There are so many unique neighborhoods and parks that we could have stayed for a week.
Add in another week to explore more remote areas of Vancouver island (on Pacific Coast beaches like Long Beach in Tofino or iconic tourist attractions like Goats On Roof in Coombs featured on Amazing Race, Canada) and you'll have a great 2-week vacation planned.
8. Churchill, Manitoba (off-peak season):
While known for its high-priced polar bear tours, visiting Churchill in the off-peak season (non-polar bear months) can offer more affordable opportunities for exploring its unique landscapes, wildlife, and northern culture.
Remember to consider off-peak travel seasons and research local attractions, accommodations, and activities to find the best deals and budget-friendly options. Exploring lesser-known destinations in Canada can uncover hidden gems while keeping your travel costs manageable.
How long should a family visit Churchill, Manitoba?
Churchill is still on our bucket list, but aim for a festival or a specific event and stay for a day or two before and after to experience the community.
Unique Cities to Visit in Canada for Family Vacations
Canada offers a wide range of unique summer vacation destinations, suitable for families. Here are some notable options:
1. Tofino, British Columbia
Nestled on Vancouver Island's west coast, Tofino offers breathtaking landscapes, wildlife encounters, and opportunities for surfing, kayaking, and hiking in the Pacific Rim National Park. Don't miss the opportunity to visit the nearby Hot Springs Cove.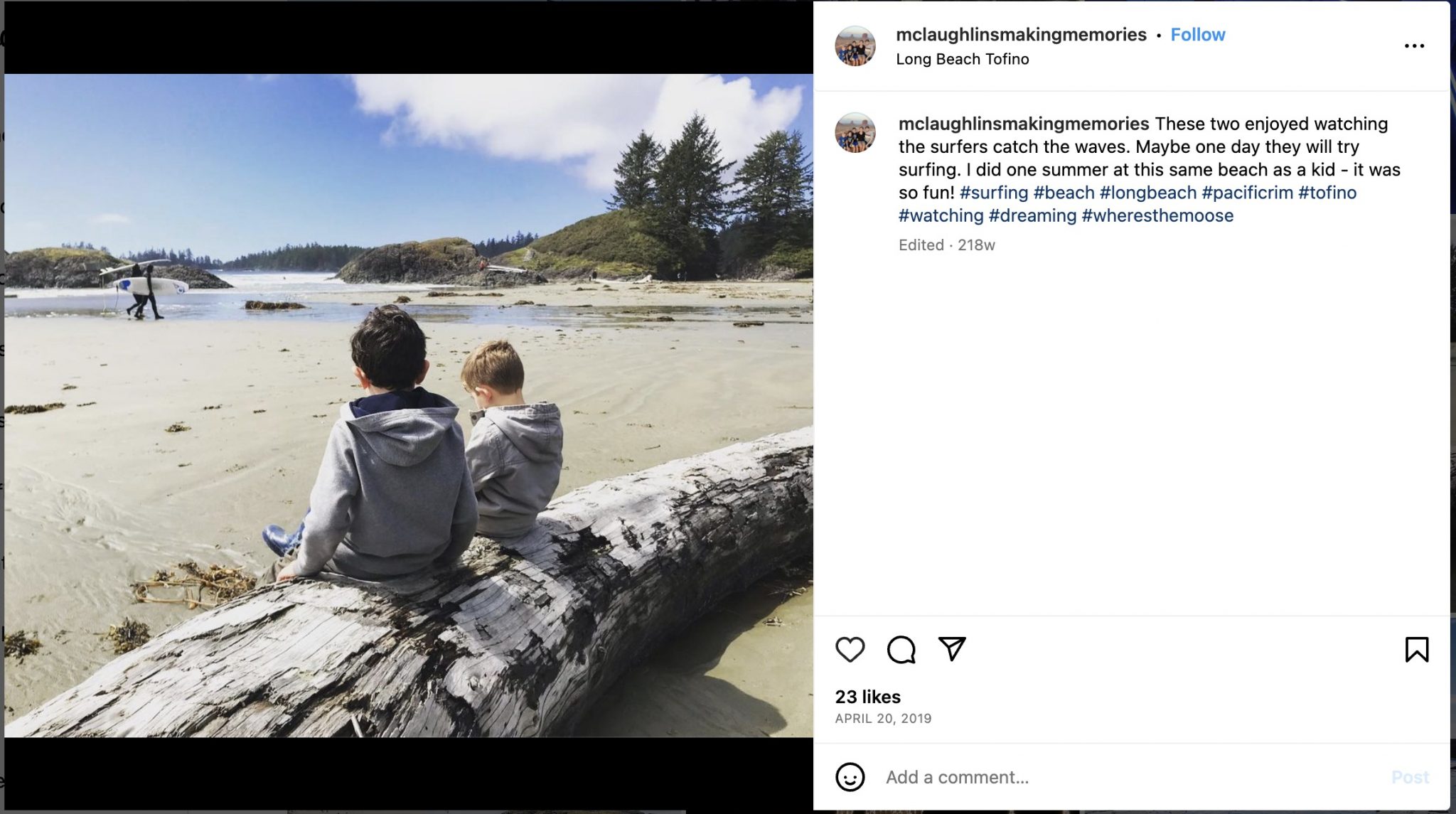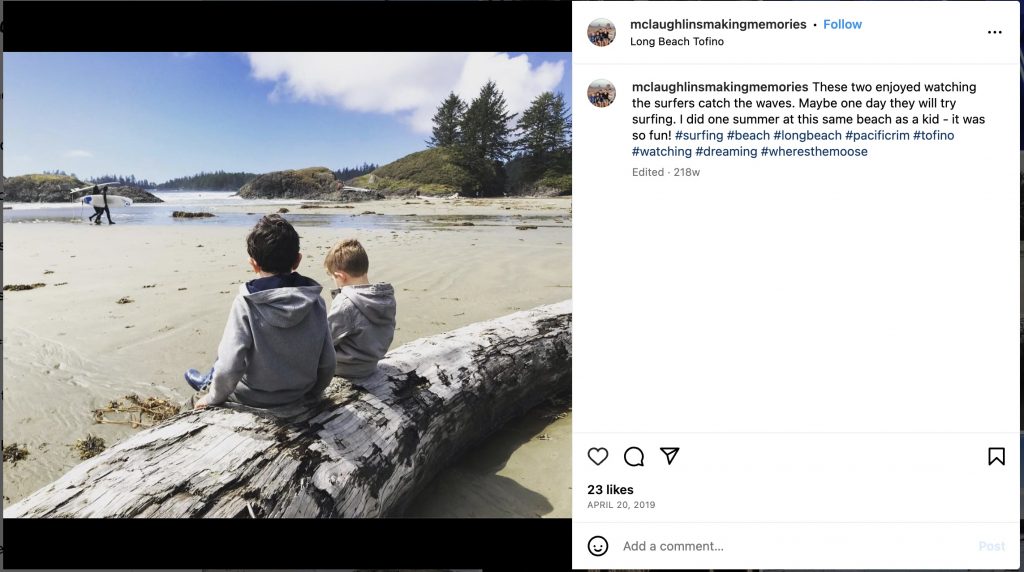 How long should our family visit Tofino on Vancouver Island?
Depending what you're planning to do while you're there, some people will spend weeks just surfing while others wander the town in an afternoon. There's plenty to do on Vancouver Island, so plan your full vacation exploring this amazing island on Canada's west coast.
2. Drumheller, Alberta
Known as the "Dinosaur Capital of the World," Drumheller offers family vacation experiences you're sure to talk about for years to come. Visit the Royal Tyrrell Museum to see one of the world's largest displays of dinosaur fossils or explore the otherworldly landscapes of the Badlands.
While in Drumheller, don't miss all of the "Dinosaur" activities from themed gift shops, restaurants, statues around town, and the World's Largest Dinosaur (which we didn't pay to go up, but stood at the base and took a selfie).
View this post on Instagram
While you're there, visit the Hoodoos; remarkable geological formations that captivate visitors with their unique and otherworldly appearance. These tall, thin pillars of rock stand like ancient sentinels in the rugged landscape of the Canadian Badlands.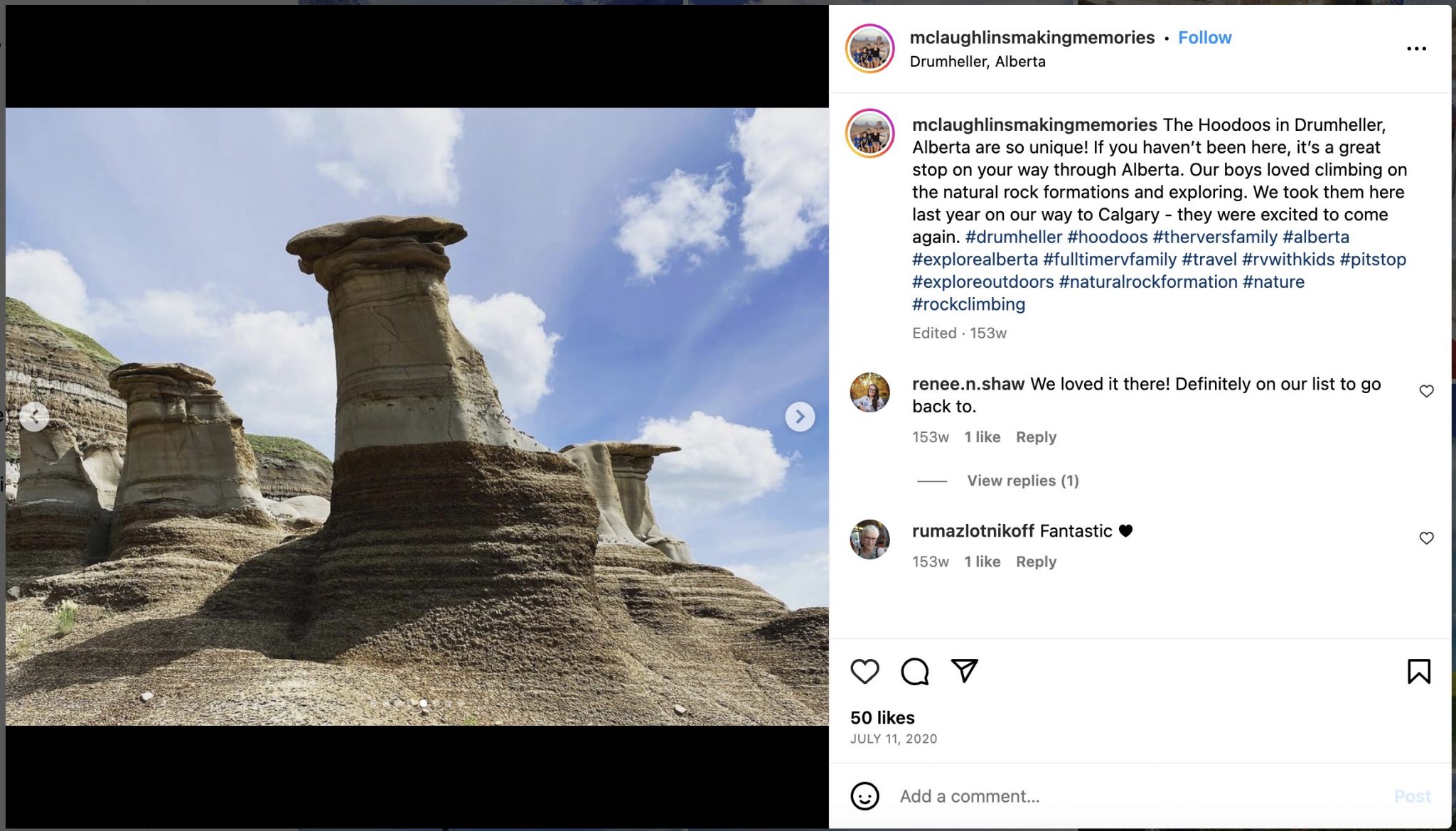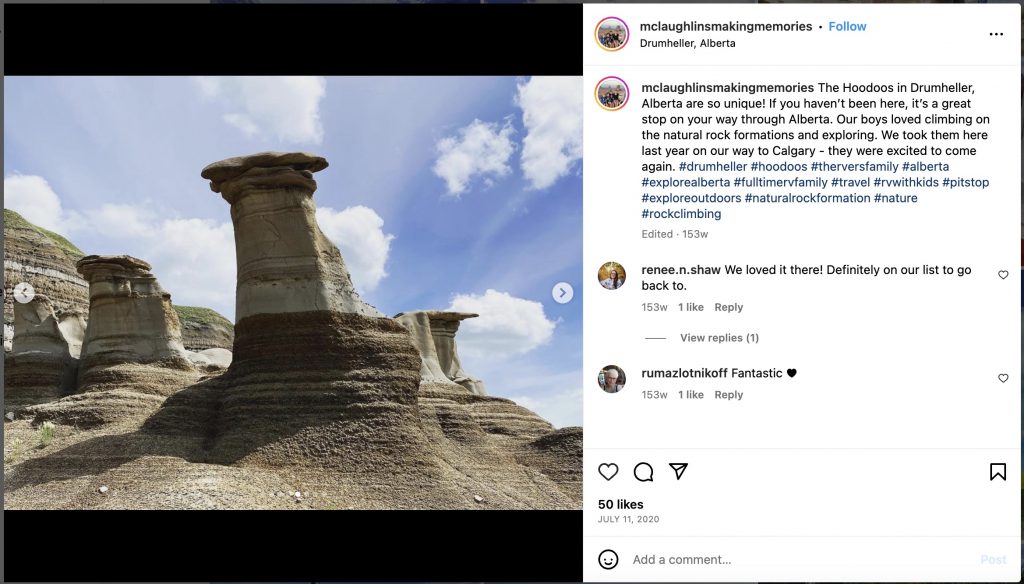 Formed over many years through erosion, the hoodoos feature a distinctive structure, with harder rock formations protecting a softer underlying layer. This differential erosion process creates their characteristic mushroom-like shape, where a large rock balances atop a narrower column. The softer rock erodes faster, leaving the harder cap rock perched on top, resulting in the fascinating and often whimsical shapes observed in the hoodoos.
There is a protected area just outside of the city where you can take stairs in and around the hoodoos to experience this natural wonder from many different angles.
How long should our family vacation in Drumheller, Alberta be?
This is one of the few places that our boys specifically request to visit while we're in the area. We're usually passing through with our RV, but plan for a few days to a week, or visit Calgary on either end of your trip.
3. Halifax, Nova Scotia
Halifax, Nova Scotia, stands out as a unique destination for several reasons. The city's maritime heritage runs deep, thanks to its connection to the Atlantic Ocean. As a major port, Halifax's seafaring history is intertwined with its identity, with fascinating stories of naval operations, transatlantic shipping, and the Titanic disaster. Exploring maritime museums and visiting historic waterfront sites allows visitors to delve into this captivating past.
Halifax's significance in Canadian history is another factor that sets it apart. The city is dotted with landmarks that witness its rich cultural heritage, including the star-shaped Halifax Citadel, which offers a glimpse into its military past. Province House, the oldest legislative building in Canada, and the Fairview Lawn Cemetery, the resting place of many Titanic victims, further contribute to the city's historical significance.
The vibrant cultural scene in Halifax adds to its unique allure. The city is a hub of arts and creativity, boasting numerous galleries, theaters, and live music venues. Festival aficionados can look forward to events like the Atlantic Film Festival, Halifax Jazz Festival, and Halifax Pop Explosion, which showcase local and international talent, adding to the city's dynamic atmosphere.
Halifax's coastal setting is undeniably beautiful, with a waterfront boardwalk that offers stunning views of the harbor. Alongside bustling shops and restaurants, visitors can soak in the scenic backdrop and enjoy the city's natural splendor. A short ferry ride away, McNabs Island, a provincial park, provides a tranquil escape where visitors can explore trails and historic ruins in a serene setting.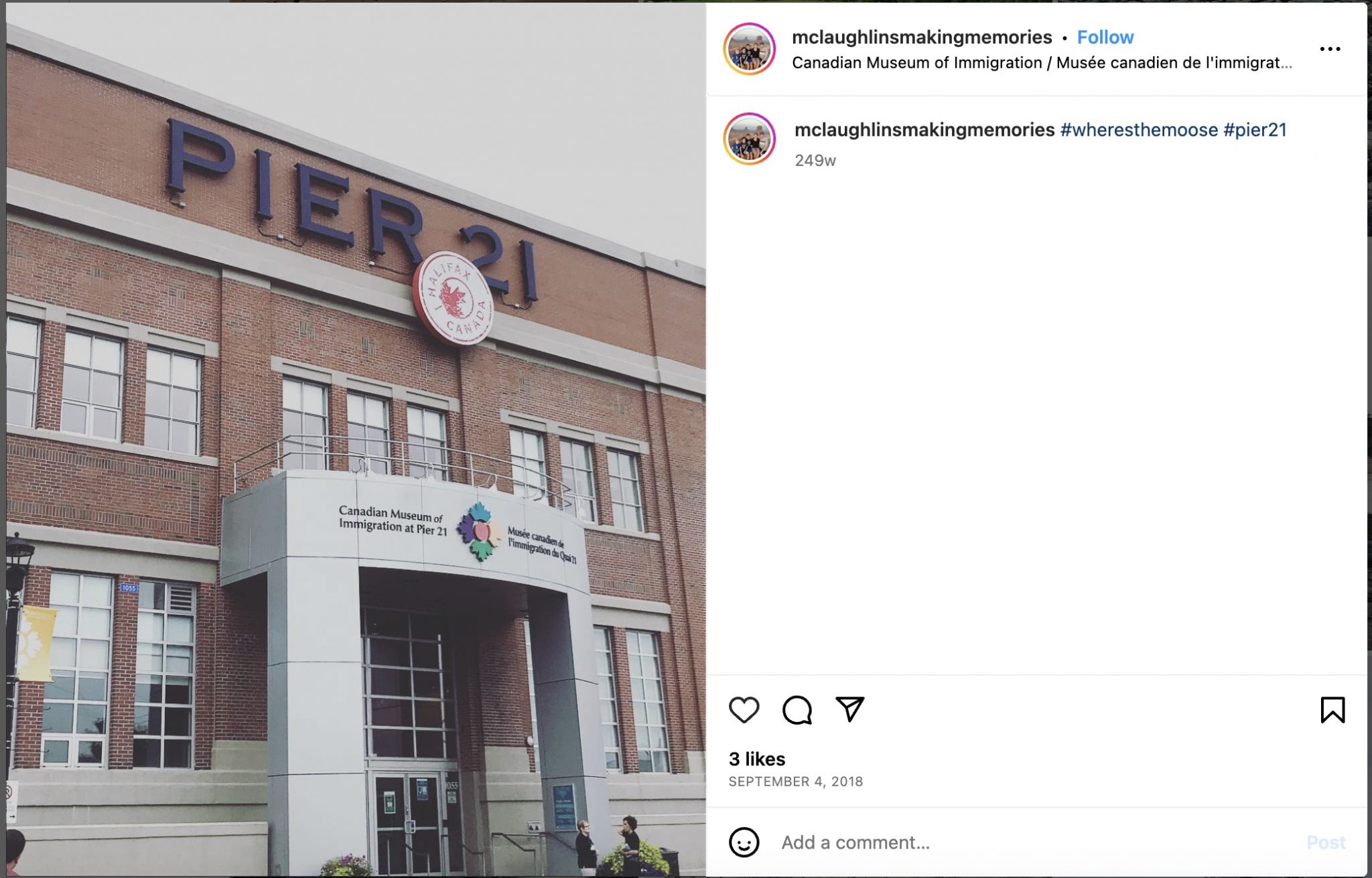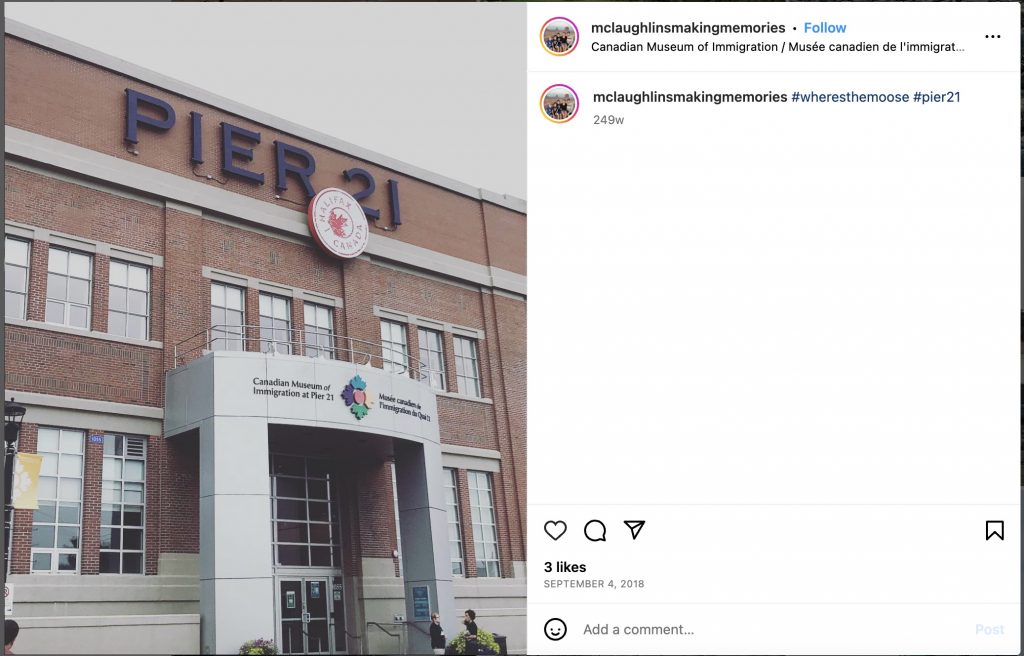 How long should a family vacation to Halifax be?
If you're only able to stop in for a short stay, then that's enough to get Halifax on your "I'll be back" list. Come for a festival, and stay to learn the history.
4. Kelowna, British Columbia
Nestled in the picturesque Okanagan Valley, Kelowna, BC offers a beautiful natural setting with Okanagan Lake at its center. Families can enjoy water activities like swimming and boating, explore parks and trails, and revel in the stunning scenery.
Here are 9 things our kids love to do in Kelowna, BC.
The city features family-friendly attractions like the Okanagan Heritage Museum and Okanagan Science Centre, providing educational and interactive experiences for children. Outdoor enthusiasts will enjoy hiking, mountain biking, and exploring Ski Resorts, which often offer activities year-round and cross-country skiing in the winter.
In the fall, families can engage in fruit picking at local orchards and savor farm-to-table experiences at farm stands. Parents can also explore the region's renowned wineries and vineyards and the summer festivals seem to go on one right after the next.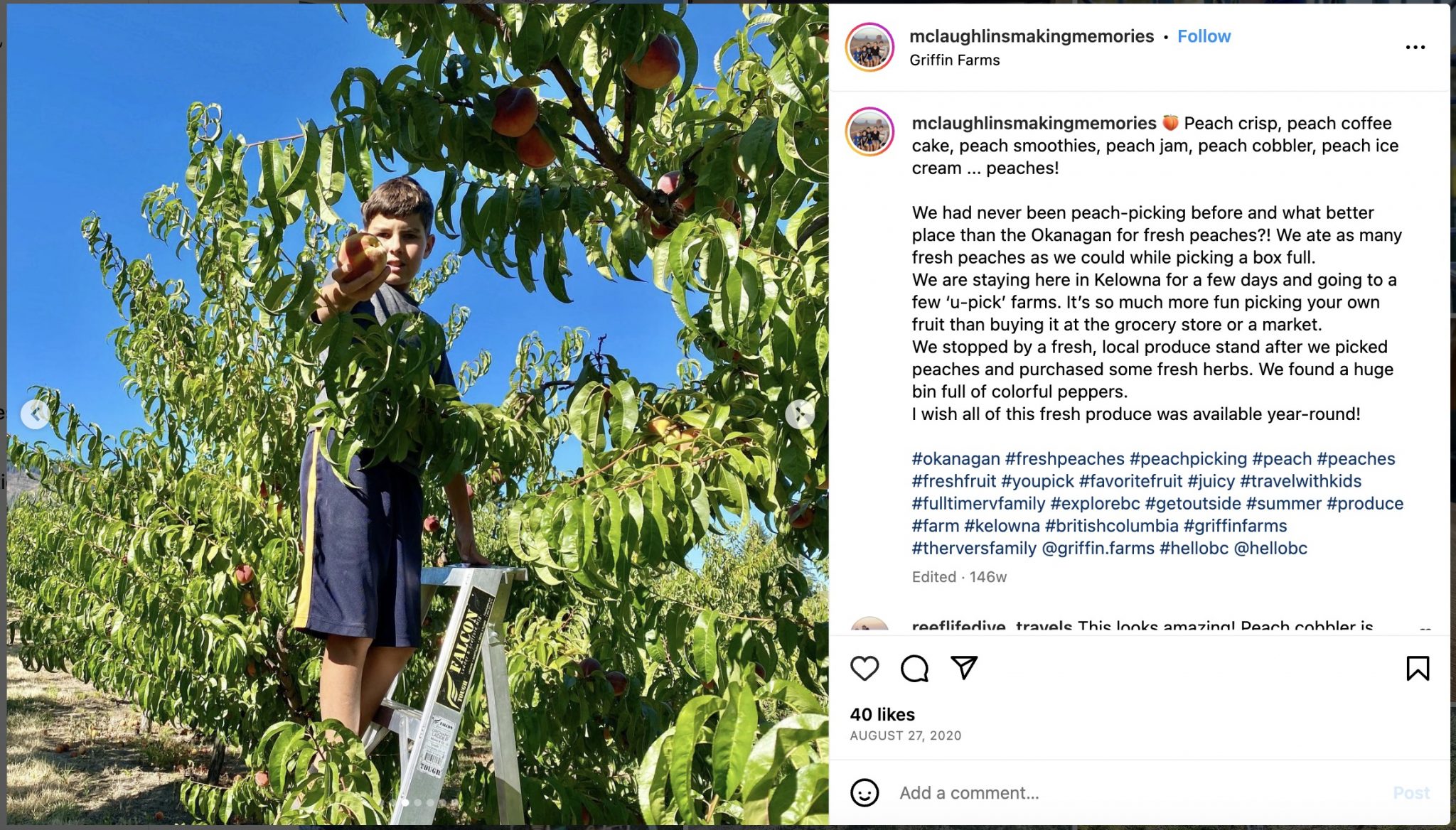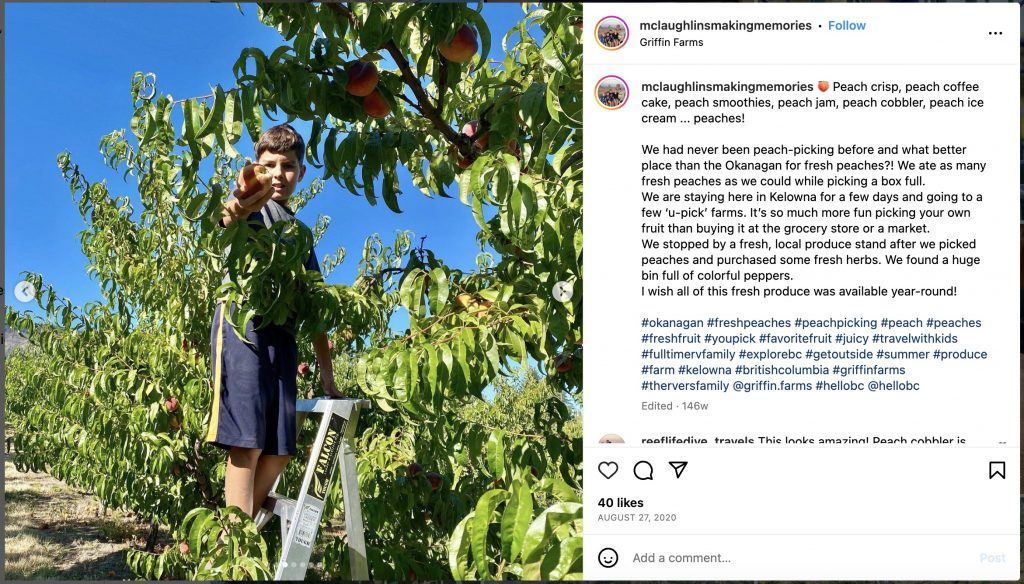 How long should we spend in Kelowna, BC?
Fair warning: It's never long enough in Kelowna. You'll instantly be asking if you can extend your stay. Between the downtown lake-side park to wineries, vineyards, and fresh fruit markets, plan as much time as you can to enjoy our 9 things to do with kids in Kelowna, BC.
5. Vulcan, Alberta
View this post on Instagram
No list of unique places to visit in Canada is complete without a mention of Vulcan. Star Trek fans: Put this one on your bucket list.
Vulcan, Alberta, offers a unique experience for Star Trek fans, thanks to its strong association with the iconic science fiction series. The town embraces its connection to Star Trek, providing a range of attractions and landmarks that pay homage to the beloved series. Visitors can explore the Vulcan Tourism & Trek Station, featuring a Star Trek museum and gift shop, and marvel at the life-sized Starship FX6-1995-A replica in the town center. The annual Spock Days festival, dedicated to the character Spock, offers a lively celebration with costume contests, live music, and outdoor movie screenings.
Vulcan, Alberta, stands out as a haven for Star Trek enthusiasts, with streetlights shaped like the enterprise and street signs containing the Starfleet ensignia.
Vulcan's Star Trek-themed attractions, the notable starship replica, the annual Spock Days festival, and the availability of unique Star Trek souvenirs create a special atmosphere for fans. For those seeking to delve into the world of Star Trek, a visit to Vulcan proves to be an unforgettable journey of fandom and excitement.
How long should we vacation in Vulcan, Alberta?
Unless you're going for a festival or convention, a day or two in Vulcan is sufficient to see the sights. Add on a visit to Drumheller, AB for a couple days, and a few more in Calgary, and tag on a weekend in Banff and you'll have a great roadtrip vacation planned.
Where are the best places for a family vacation outside Canadian Cities?
Canada boasts numerous unique vacation destinations outside of major cities. Here are some notable options:
1. Cabot Trail, Nova Scotia
Take a scenic road trip along the Cabot Trail, a 300-kilometer loop that winds through Cape Breton Highlands. Enjoy breathtaking coastal views, hiking trails, and opportunities for whale and bird watching too.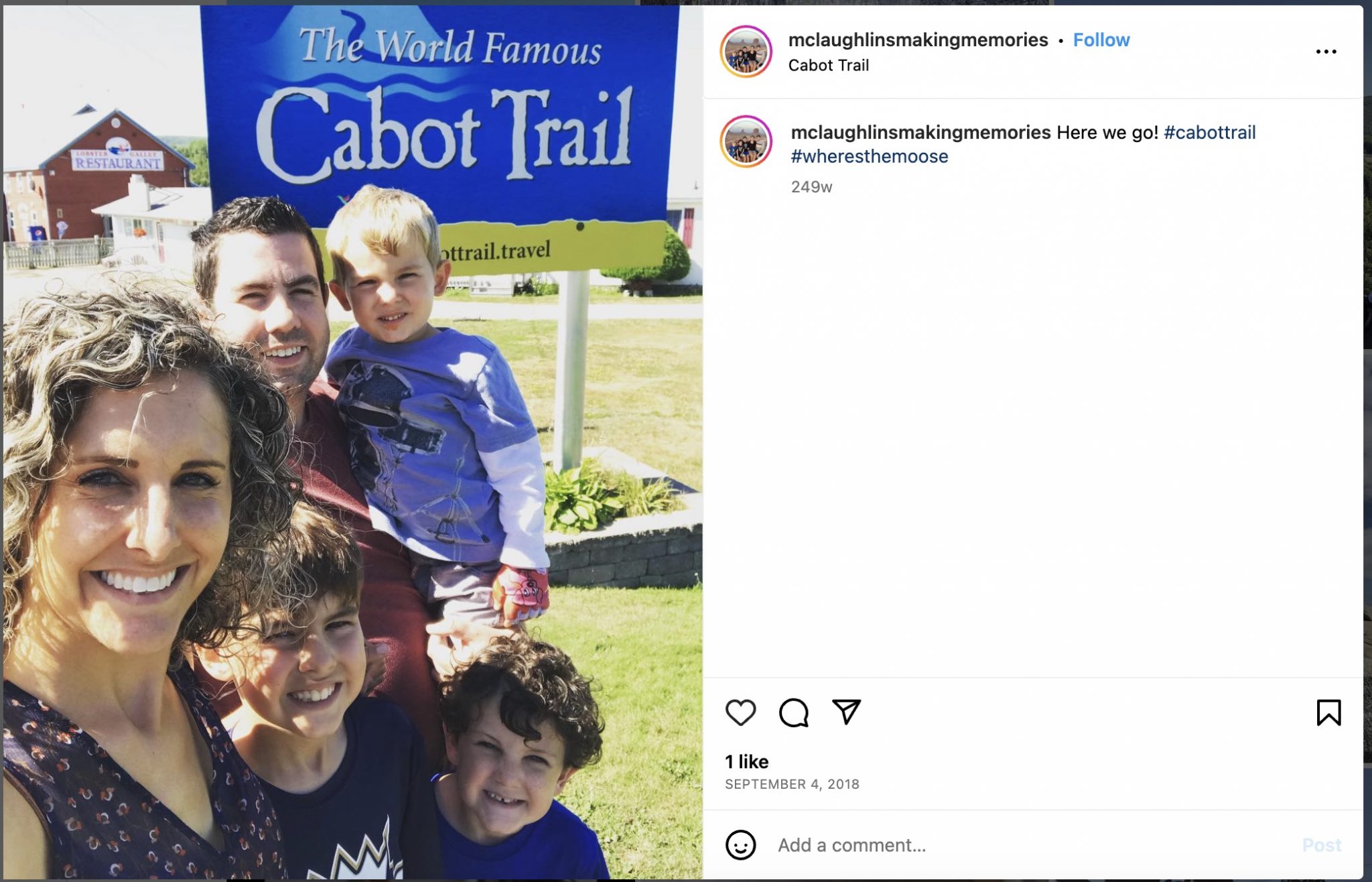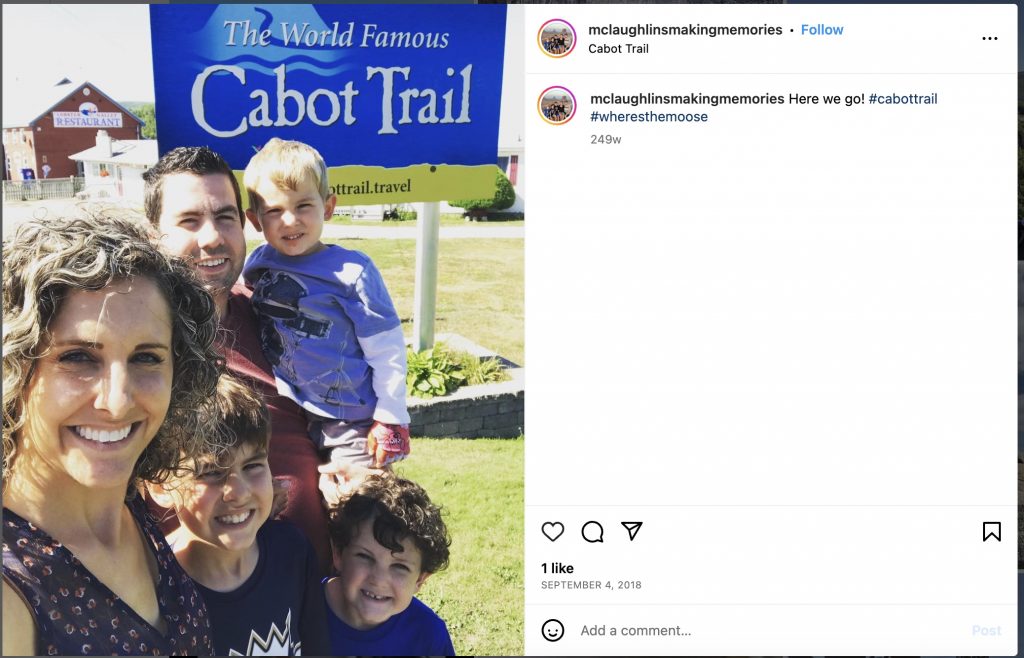 How long should we visit to Cabot Trail?
If you're making a drive of it, then a day trip is sufficient for the 300 km loop (186 miles) but plan to make a full day of it since you'll need to take it slow with hairpin turns and plenty of sites and hikes to take in.
If you're going for a tenting vacation, you can make a week of wandering through this amazing and nature and historic trail.
2. Fogo Island, Newfoundland and Labrador
Immerse yourself in the rugged charm of Fogo Island. This remote island offers stunning coastal landscapes, unique artistic and cultural experiences, and the opportunity to stay in architecturally intriguing accommodations, like the Fogo Island Inn.
How long should we visit Fogo Island?
Not sure. This one is on our to-do list, and we'll update this post when we've made the trip (hopefully soon!)
3. Algonquin Provincial Park, Ontario
Discover the beauty of the Canadian wilderness in Algonquin Provincial Park. Enjoy canoeing, kayaking, hiking, and wildlife spotting in this expansive park renowned for its lakes, forests, and breathtaking fall foliage.
How long should we spend in Algonquin Provincial Park, Ontario?
Many people spend a week to a full summer here. If hiking, camping, and nature are you thing, then make Algonquin your trip's destination.
4. Fundy National Park, New Brunswick
Marvel at the world's highest tides in the Bay of Fundy and explore the rugged beauty of the Bay of Fundy. Take scenic hikes, go kayaking, and spot local wildlife like the iconic endangered North Atlantic right whales.
How long to spend at the Bay of Fundy?
Make a scenic road trip of seeing small villages in around the National Park and follow the bay of Fundy down the west Coast of Nova Scotia for as long as your vacation allows.
5. Gaspé Peninsula, Quebec
Embark on a road trip along the Gaspé Peninsula, a scenic region known for its stunning coastline, charming fishing villages, and soaring cliffs.
Don't miss iconic spots like Percé Rock, Forillon National Park, and the breathtaking views from Cap-Des-Rosiers Lighthouse.
How long should we visit Gaspe, Quebec for family vacation?
Plan to stay for the number of days in a row you'd like to enjoy breathtaking hikes. We haven't been yet, but on our bucket list!
6. West Coast Trail, British Columbia (In Pacific Rim National Park)
For adventure-seeking families, the West Coast Trail offers an unforgettable multi-day hiking experience. Located on Vancouver Island, this challenging trail takes you through lush rainforests, wild beaches, and rugged coastal terrain.
These destinations provide distinct experiences focusing on natural beauty, cultural heritage, outdoor activities, and unique landscapes across different regions of Canada.
Depending on how fast you'll be planning to hike and how long your vacation time is, you can add on some amazing West Coast cities before and after your hike to unwind, relax, or take in a show.
The Best Canadian National Parks for A Family Vacation
Canada is home to numerous incredible national parks that offer excellent family-friendly experiences. If you're planning to be in National Parks more than a couple times on your trip, you might save money with an annual National Park pass. (National park passes also make a good gift suggestion to your family who want to buy your kids more useless stuffed animals…)
Here are some of the best national parks to visit:
1. Banff National Park, Alberta
Canada's oldest national park, Banff, is renowned for its breathtaking mountain scenery, crystal-clear lakes (like Lake Louise and Moraine Lake), lush forests, and abundant wildlife. Families can enjoy hiking trails, mountain biking, paddling, and exploring iconic spots like the Icefields Parkway.
Banff is a popular summer destination with iconic towns like Banff and Canmore within the park. Not just a summer vacation destination, many visitors visit the popular Lake Louise Ski Resort in the winter.
View this post on Instagram
2. Jasper National Park, Alberta
Located alongside Banff, Jasper National Park offers majestic glaciers, pristine wilderness, stunning waterfalls, and remarkable wildlife. Families can enjoy activities such as hiking, camping, mountain biking, and wildlife spotting.
Check out the Athabasca Glacier, Maligne Lake or the Columbia Icefield Skywalk.
3. Pacific Rim National Park Reserve, British Columbia
Situated on the west coast of Vancouver Island, Pacific Rim National Park offers a stunning combination of temperate rainforest, wild beaches, and rugged coastal landscapes. Families can enjoy beachcombing, surfing, kayaking, exploring the Rainforest Trail, or hiking the infamous West Coast Trail.
4. Gros Morne National Park, Newfoundland and Labrador
Gros Morne National Park in Newfoundland and Labrador, Canada, is a uniquely captivating destination. Its designation as a UNESCO World Heritage Site is attributed to its exceptional geological features, including the striking cliffs of the Tablelands, an exposed section of the Earth's mantle. These geological marvels attract scientists and true nature lovers and enthusiasts alike, offering a rare glimpse into the complexities of plate tectonics.
The park's landscapes are breathtaking, encompassing fjords, coastal cliffs, freshwater lakes, forests, and tundra. Outdoor enthusiasts can embark on hiking adventures through the park's varied trail network, boating or kayaking in the fjords and lakes, and witness abundant wildlife such as moose, caribou, and bears. Additionally, Gros Morne holds immense cultural significance, with communities like Rocky Harbour and Norris Point showcasing Newfoundland's traditions, music, and cuisine.
Stargazing in Gros Morne
In addition to its geological and natural wonders, Gros Morne is renowned for its optimal stargazing conditions. As one of the few places with minimal light pollution, the park offers designated dark sky viewing areas and hosts events like the Dark Sky Festival.
Visitors can marvel at the dazzling night sky and delve into the realm of astronomy, adding an extra element of wonder to their Gros Morne experience. Overall, Gros Morne National Park stands out as a remarkable destination, combining awe-inspiring landscapes, geological significance, cultural richness, outdoor fun, and a chance to connect with the wonders of the starry night sky.
5. Waterton Lakes National Park, Alberta
Located in the Canadian Rockies, Waterton Lakes National Park offers stunning mountain scenery, crystal-clear lakes, and abundant wildlife. Families can enjoy hiking, biking, fishing, boat tours, and exploring the charming townsite.
Waterton Lakes National Park (on the Canadian Side) borders Glacier National Park on the Montana side of the US border, so if you're visiting Glacier, it's a great opportunity to take a day trip to Canada.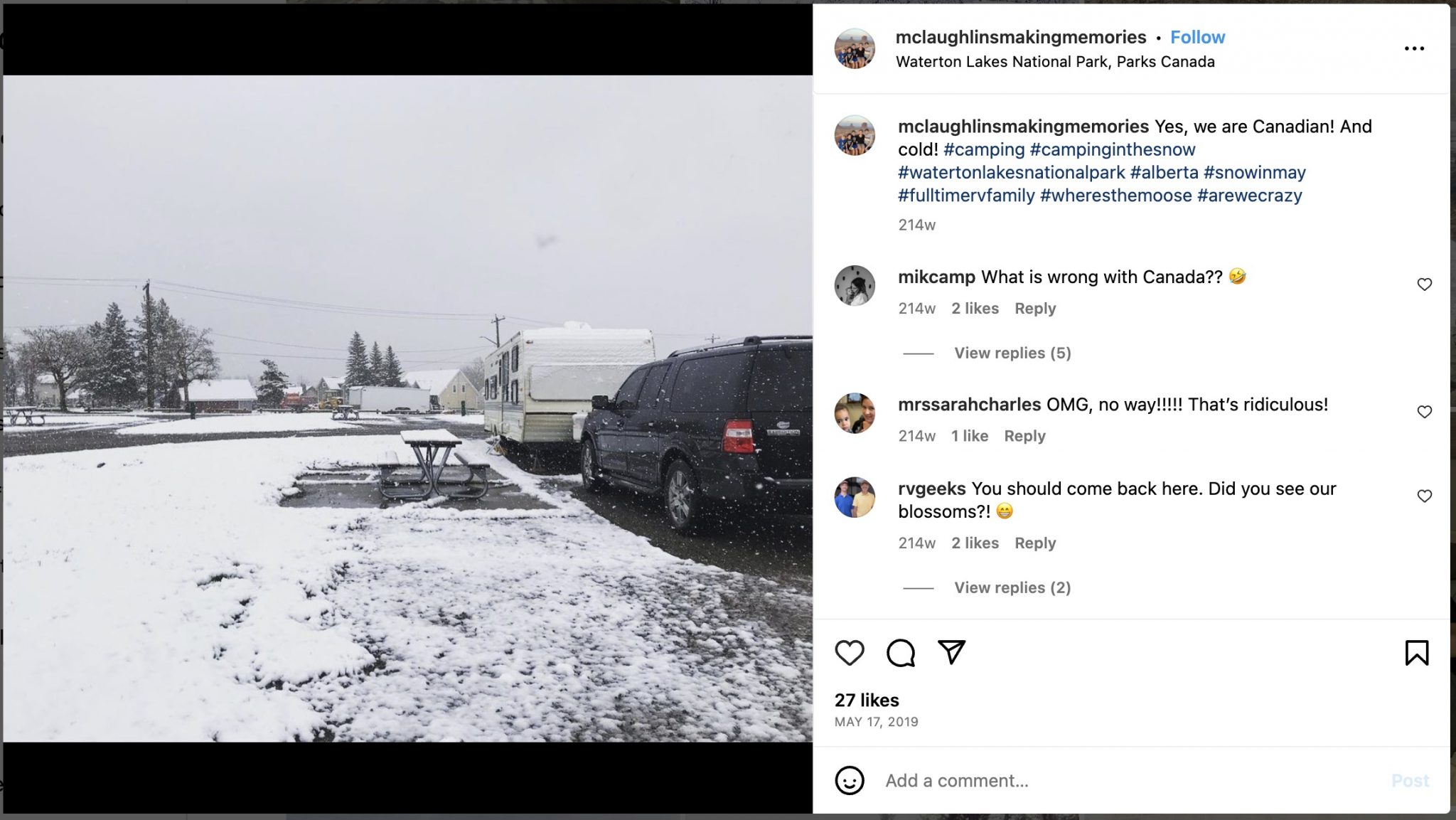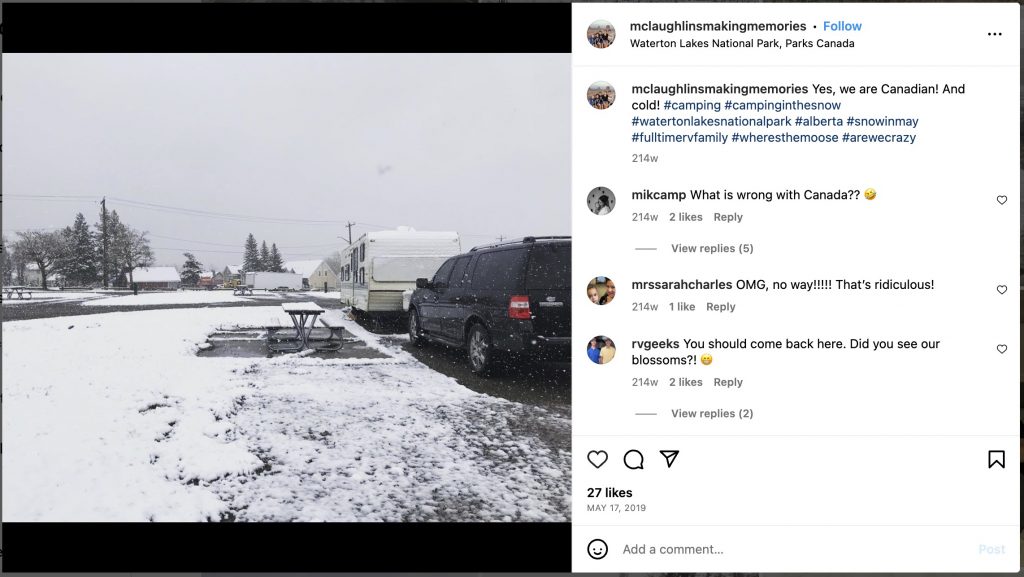 6. Cape Breton Highlands National Park, Nova Scotia
Situated on Cape Breton Island, this national park offers breathtaking coastal vistas, winding trails, and the famous Cabot Trail. Families can hike, camp, cycle, swim, and enjoy scenic drives while taking in the beauty of the Atlantic coastline.
Each of these parks provides unique landscapes, outdoor activities, and opportunities for wildlife viewing, making them ideal for family adventures and creating lasting memories. Remember to check park regulations, along with road and trail conditions before visiting.
Where is the best place to vacation to learn about Canadian history?
Canada boasts numerous historical places that are the perfect destination for a family vacation. Here are some of the best historical destinations:
1. Old Quebec City, Quebec
Yes, back to Quebec City, but there really is so much to explore here from present progressive culture to historic learning opportunities.
Explore the cobblestone streets, fortified walls, and historic architecture of Old Quebec City. Visit iconic landmarks like the Fairmont Le Château Frontenac, Place Royale, and the historic Plains of Abraham.
2. Fortress of Louisbourg, Nova Scotia
Step back in time at the Fortress of Louisbourg National Historic Site. This meticulously reconstructed 18th-century French fortress offers interactive exhibits, costumed interpreters, and immersive experiences that bring history to life.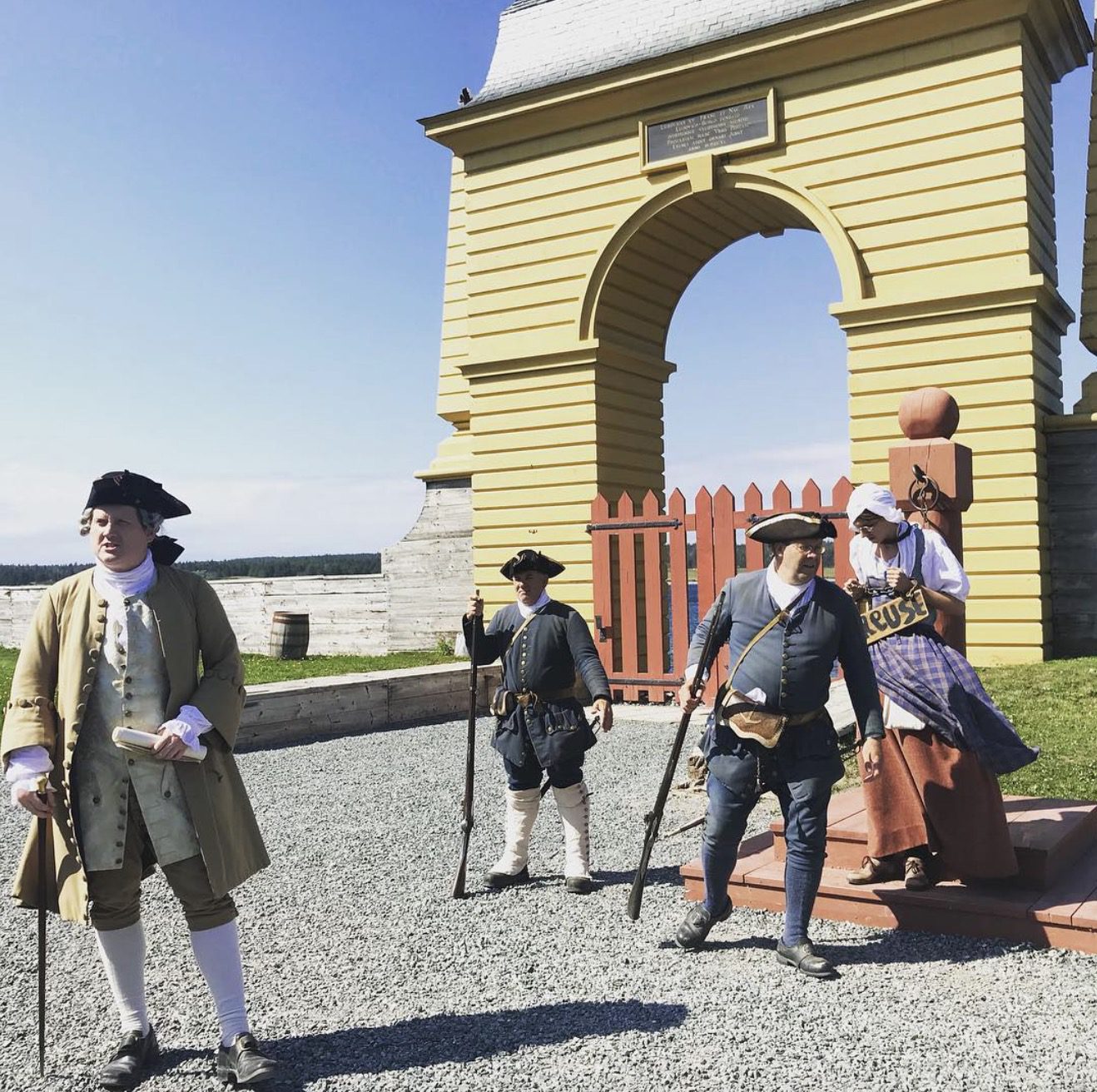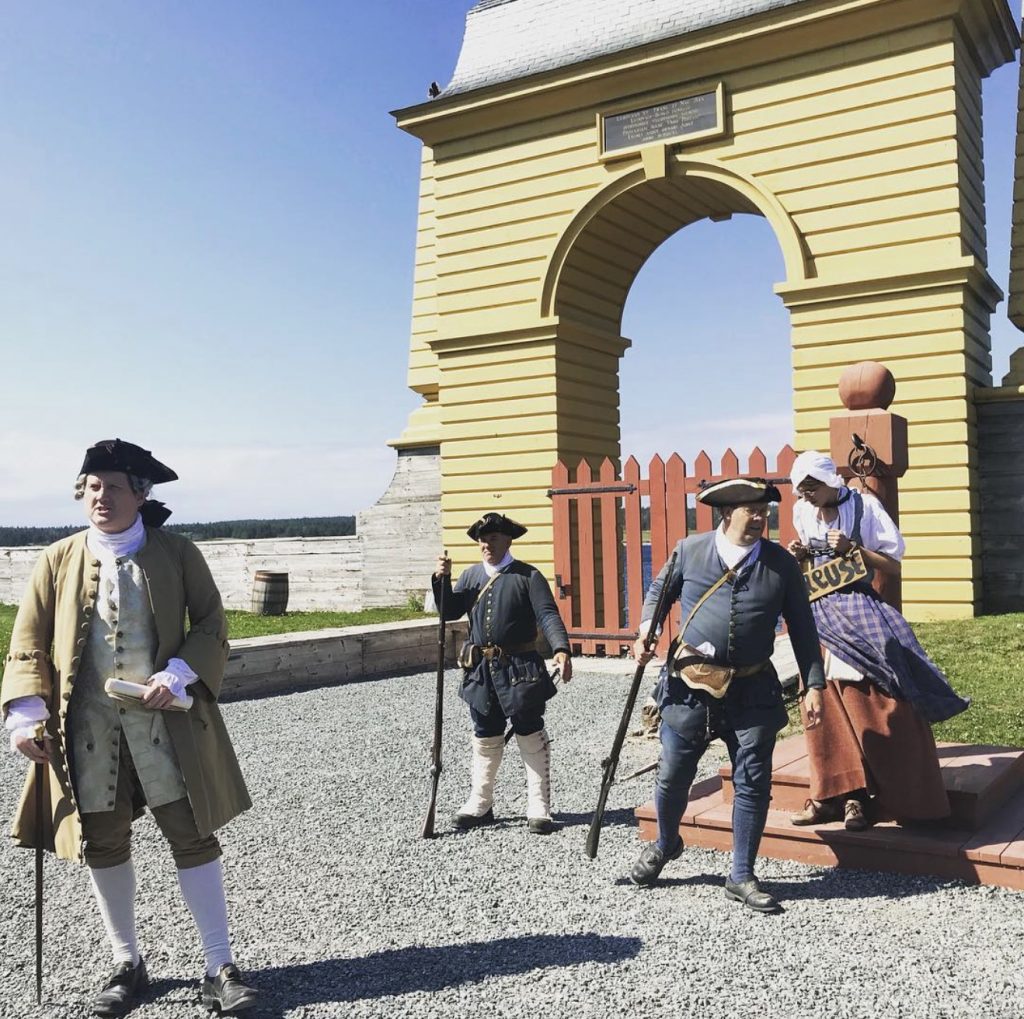 When we visited, we saw one of the villagers accused of stealing a goat. All the townspeople (Costumed actors) booed as he walked to the public square by the officers to be tried. Some played jigs on instruments and made up words to mock him, while others brought a basket of rotten vegetables to throw if he was convicted.
3. Upper Canada Village, Ontario
Journey to the 19th century at Upper Canada Village, a living museum near Morrisburg, Ontario. Experience rural life in the 1860s as you explore authentic heritage buildings, meet costumed interpreters, and witness traditional trades and activities.
This is a great part-way stop between Toronto and Ottawa if you're making a road trip for your family vacation in Canada.
4. Viking Settlement at L'Anse aux Meadows, Newfoundland and Labrador
Explore the only known Norse site in North America at L'Anse aux Meadows. This Viking settlement showcases reconstructed buildings and offers insights into the lives of Norse explorers who arrived over a thousand years ago.
5. Historic District of Dawson, Yukon
Step into the Klondike Gold Rush era at the Historic District of Dawson. Wander through this well-preserved town, visit the Dawson City Museum, and witness the famous Diamond Tooth Gerties Gambling Hall.
6. Royal Tyrrell Museum, Alberta
Yes, Drumheller, Alberta again, but this museum is just too cool to miss if you're anywhere near Calgary.
Delve into the prehistoric world at the Royal Tyrrell Museum. This leading paleontology museum offers fascinating exhibits, interactive displays, and an extensive collection of dinosaur fossils.
The boys specifically loved the idea that they were seeing the original skeletons (not just replicas) that had been excavated from that area, and the possibility of discovering prehistoric fossils in the area (even at our well-manicured campground) meant they couldn't take their eyes off of the ground for every step.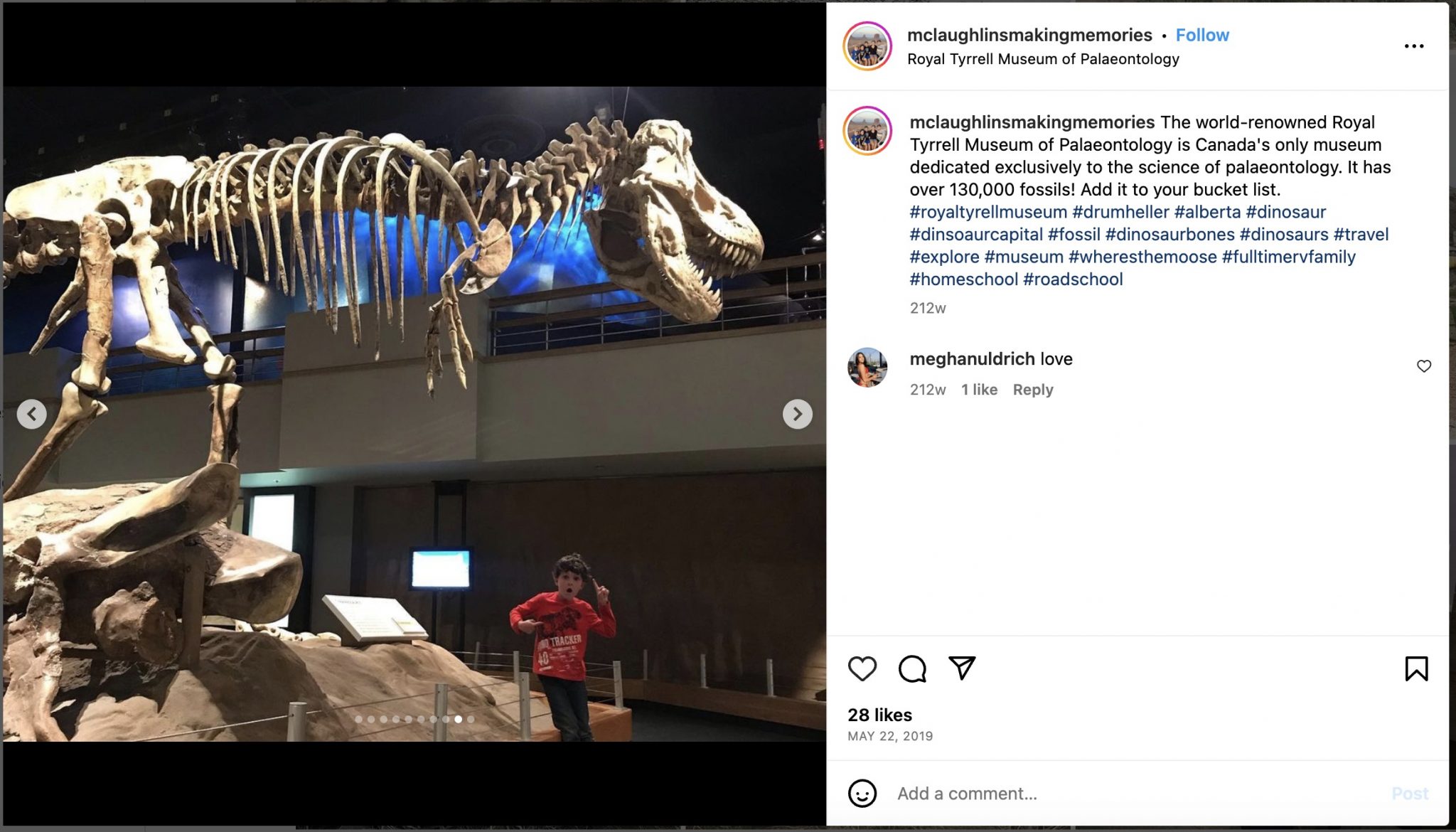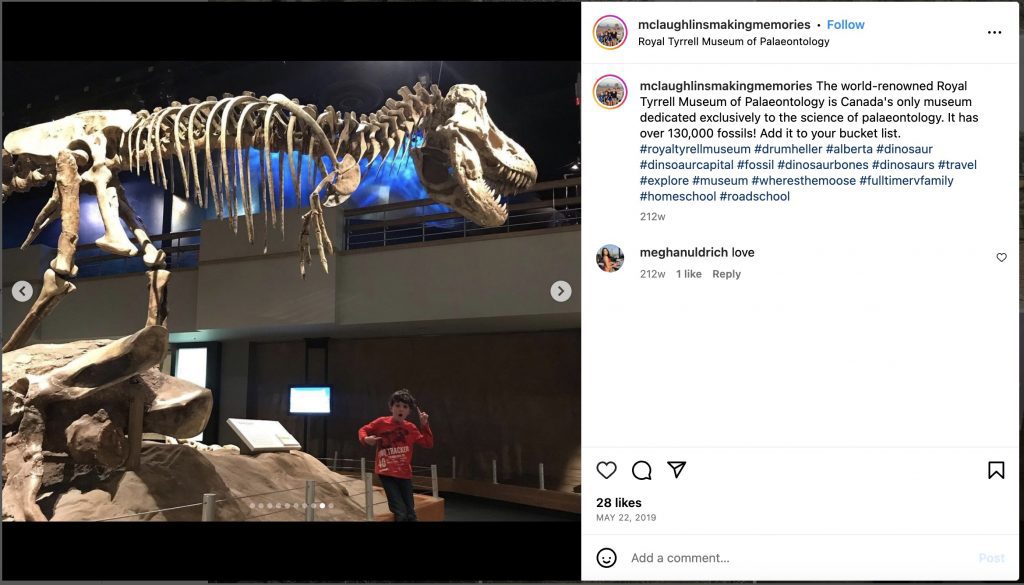 7. Port Royal National Historic Site, Nova Scotia
Visit Port Royal, a replica of the original 17th-century French settlement. It provides a glimpse into early European colonization in North America, complete with period artifacts, reconstructed buildings, and costumed interpreters.
What are the best things to eat while on a family vacation in Canada?
When vacationing in Canada, you'll find a delectable array of culinary delights to satisfy your taste buds. Here are some must-try foods and dishes from different regions across the country:
1. Poutine (Quebec)
A Canadian classic, poutine consists of crispy French fries topped with cheese curds and smothered in hot gravy. It's a delicious comfort food that originated in Quebec but can now be found throughout the country.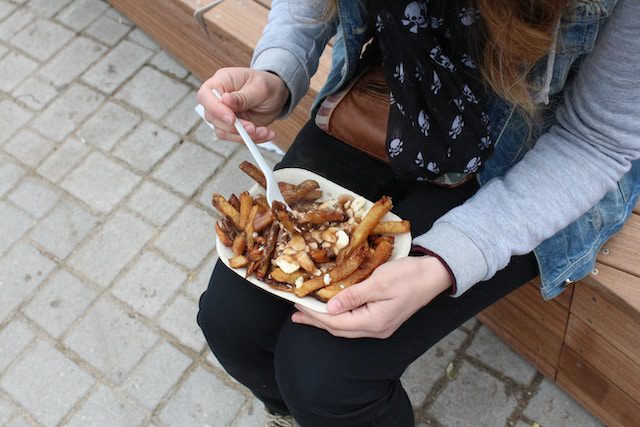 2. Butter tarts (Ontario)
Ontario is famous for butter tarts, a sweet and gooey dessert made with a flaky pastry shell, butter, sugar, and often featuring additions like raisins or pecans. These treats make for a delightful indulgence.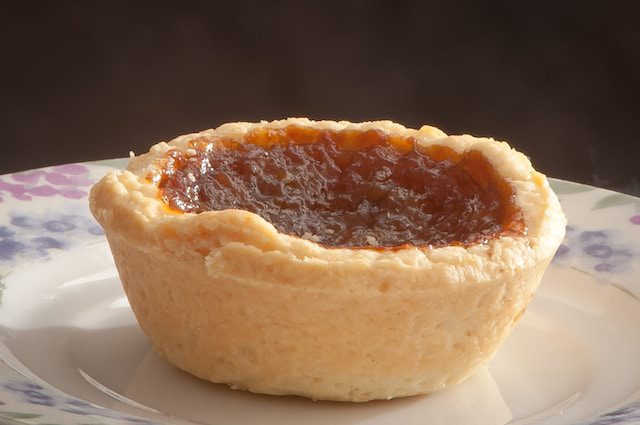 3. Nanaimo bars (British Columbia)
Originating from Nanaimo in British Columbia, these no-bake bars feature layers of crumbly chocolate and coconut crust, smooth vanilla custard, and a rich chocolate ganache on top. They are a popular and decadent treat.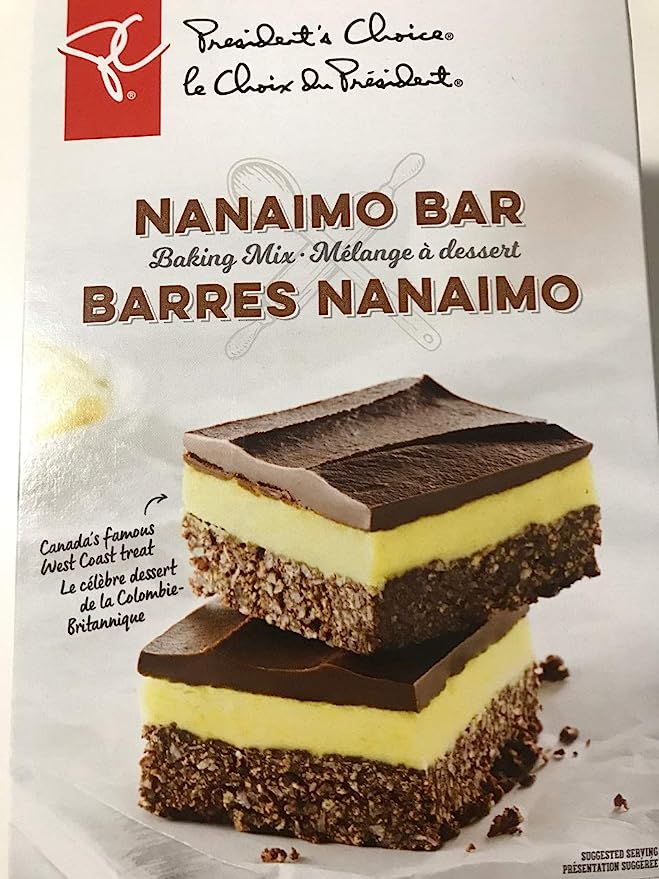 4. Atlantic lobster (Atlantic Canada)
In the Atlantic provinces like Nova Scotia or New Brunswick, don't miss the opportunity to indulge in fresh Atlantic lobster. Whether boiled, steamed, or grilled, it's a true delicacy and a must-try for seafood lovers.
When we were in Peggy's Cove, I walked up to a food truck to pick a lobster roll and they pointed at a tank to ask me to choose which lobster I wanted.
I also learned that there is a difference between a Maine Lobster roll and an Atlantic Canada Lobster roll:
The main difference between a Canadian lobster roll and a Maine lobster roll lies in the preparation and presentation.
Canadian Lobster Roll: With Mayo
In Canada, particularly in the Atlantic provinces like Nova Scotia, a Canadian lobster roll typically features chunks of fresh Atlantic lobster meat mixed with a small amount of mayonnaise, lemon juice, and often some additional seasonings like celery or chives served on a toasted bun.
Maine Lobster Roll: Buttered
The lobster meat is lightly dressed with melted butter, sometimes garnished with a touch of lemon juice and herbs, and often served cold.
5. Smoked salmon (British Columbia)
British Columbia is known for its high-quality smoked salmon. Sample this flavorful fish in various forms, such as cold-smoked or hot-smoked, to fully appreciate its delicate texture and rich taste.
6. Bison/Buffalo dishes (Alberta)
Alberta has a thriving bison industry, making it an excellent place to savor succulent bison or buffalo dishes. Try a juicy bison burger, tender bison steak, or hearty bison stew for a unique dining experience.
7. Maple syrup (Quebec and Eastern Canada)
Canada is renowned for its maple syrup production, and Quebec is the largest producer. Indulge in the sweet, golden syrup on pancakes, waffles, or drizzled over desserts.
Visit a sugar shack during maple syrup season (late winter and early spring) for an authentic experience.
8. Montreal Smoked Meat (Montreal, Quebec)
Montreal smoked meat is a famous and delicious food item that deserves a place on the list of must-try Canadian dishes. Originating from Montreal, Quebec, this flavorful deli meat is made from beef brisket that has been cured with spices, smoked, and then expertly sliced thin.
It is typically served on rye bread with mustard, creating a mouthwatering sandwich that is a true delight for meat lovers.
9. Saskatoon Berries: Saskatchewan
Saskatchewanians will argue that these are completely unique fruit unlike any other, and while I (Adam) enjoy them, I also think they're a lot like a mix between a blueberry and a current.
You'll find Saskatoon berries in many different iterations, but most commonly, they're baked into pastries of some sort or another from pies to tarts, turned into jam, or used as a topping.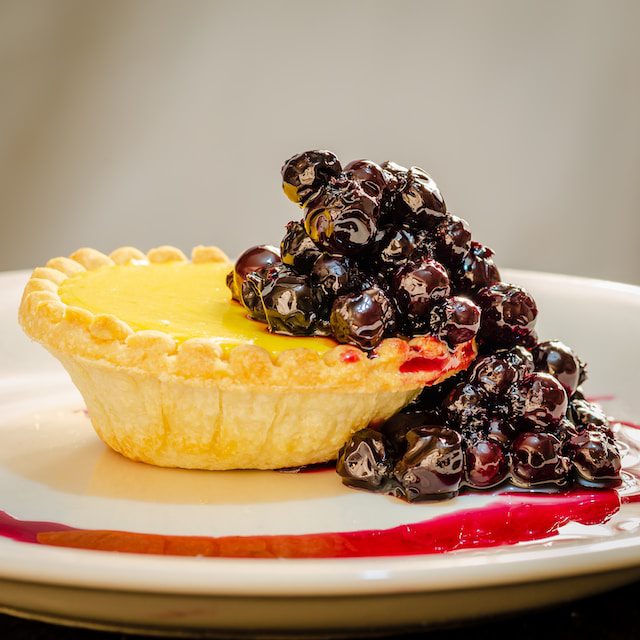 10. TIM HORTONS: Canada Wide
Of course, a family vacation in Canada isn't complete without a trip to Tim Hortons for coffee and donuts. Don't worry about putting an effort into finding a Tim Hortons – in Canada, a Tim Hortons will find you.
Tucked in every mall, gas station, plaza, hockey rink, and farmers field, you're never very far from Tim Hortons.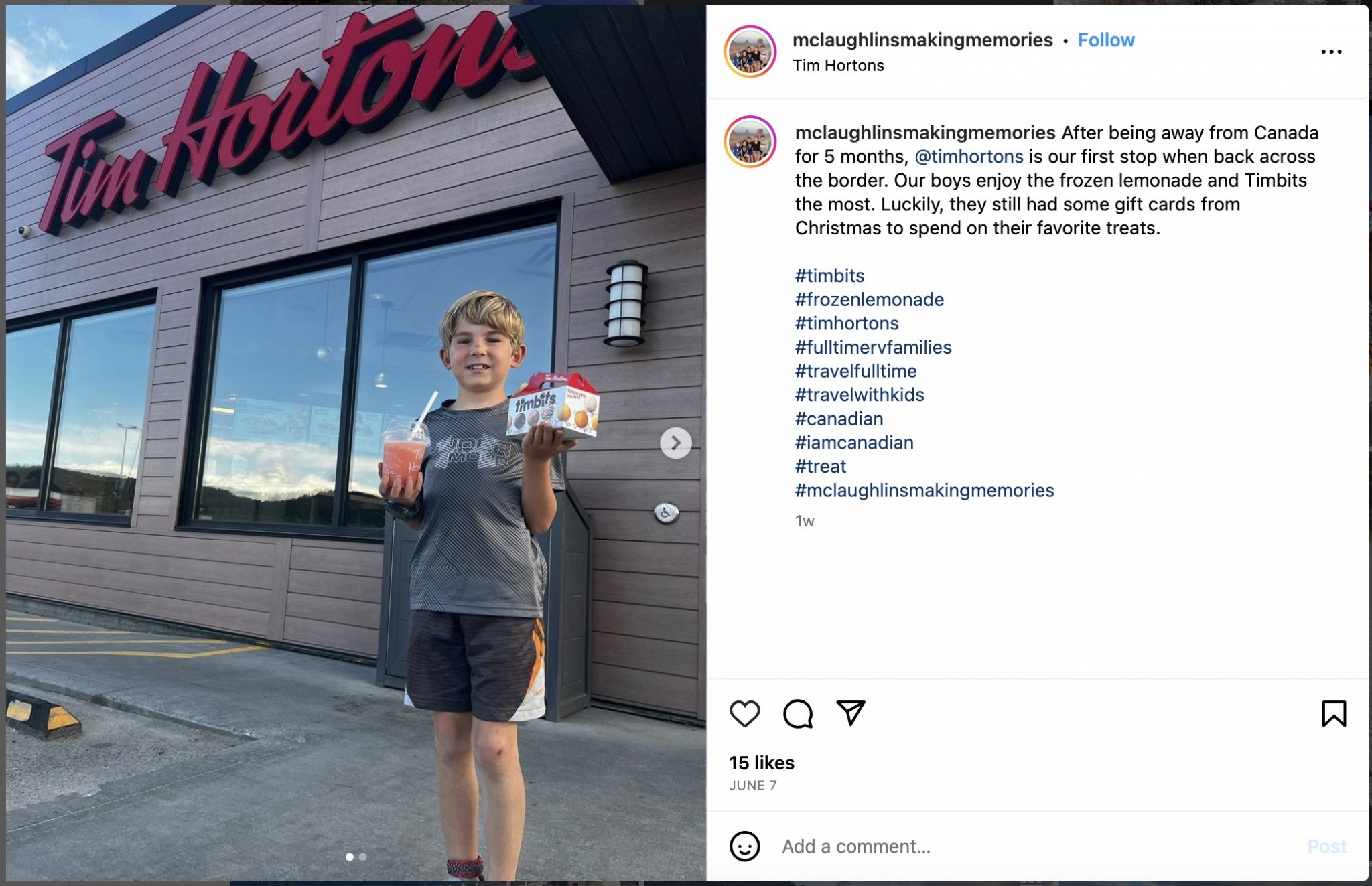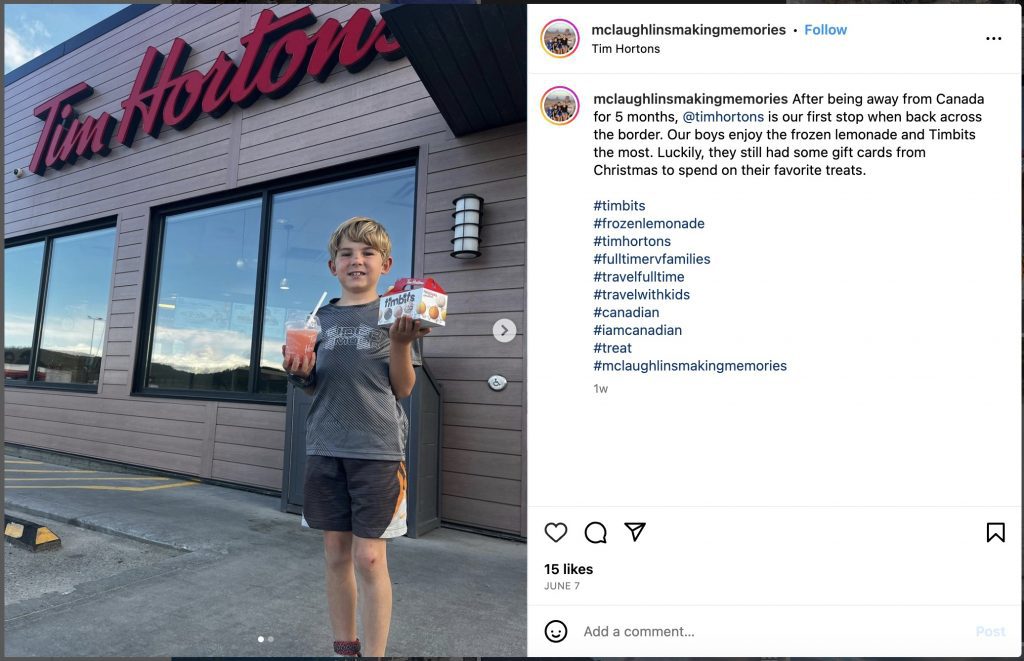 If hot coffee isn't your thing, you might enjoy an iced capp (Crushed ice, coffee, cream and sugar) or a fruit smoothie. Whether you're drinking coffee or not, you'll need to get some donuts or (our version of donut holes) timbits!
While many regional foods can now be found throughout Canada, many people will tell you that the only true place to get them is their place of origin.
Canada is a big place (the second largest country after Russia), so choose wisely which 'place of origin' will be on your vacation list.
Why plan your next Family Vacation to Canada?
1. Diverse Natural Landscapes:
Canada is known for its stunning natural landscapes, from the majestic Rocky Mountains in Alberta to the picturesque coastlines of Nova Scotia. Families can explore national parks, hike trails, enjoy wildlife encounters, and participate in various outdoor activities, fostering a love for nature and creating lasting memories.
2. Family-Friendly Cities:
Canadian cities like Vancouver, Toronto, and Montreal offer a wide range of family-friendly attractions, including museums, zoos, amusement parks, and cultural experiences.
Families can enjoy exploring vibrant neighborhoods, trying diverse cuisines, and engaging in educational activities that cater to all ages.
3. Rich Cultural Heritage:
Canada's cultural heritage is diverse and captivating. Families have the opportunity to learn about Indigenous traditions, visit historical sites of immigrants from Europe, and experience cultural festivals and events. By immersing themselves in Canadian culture, families can gain a deeper understanding and appreciation for the country's history.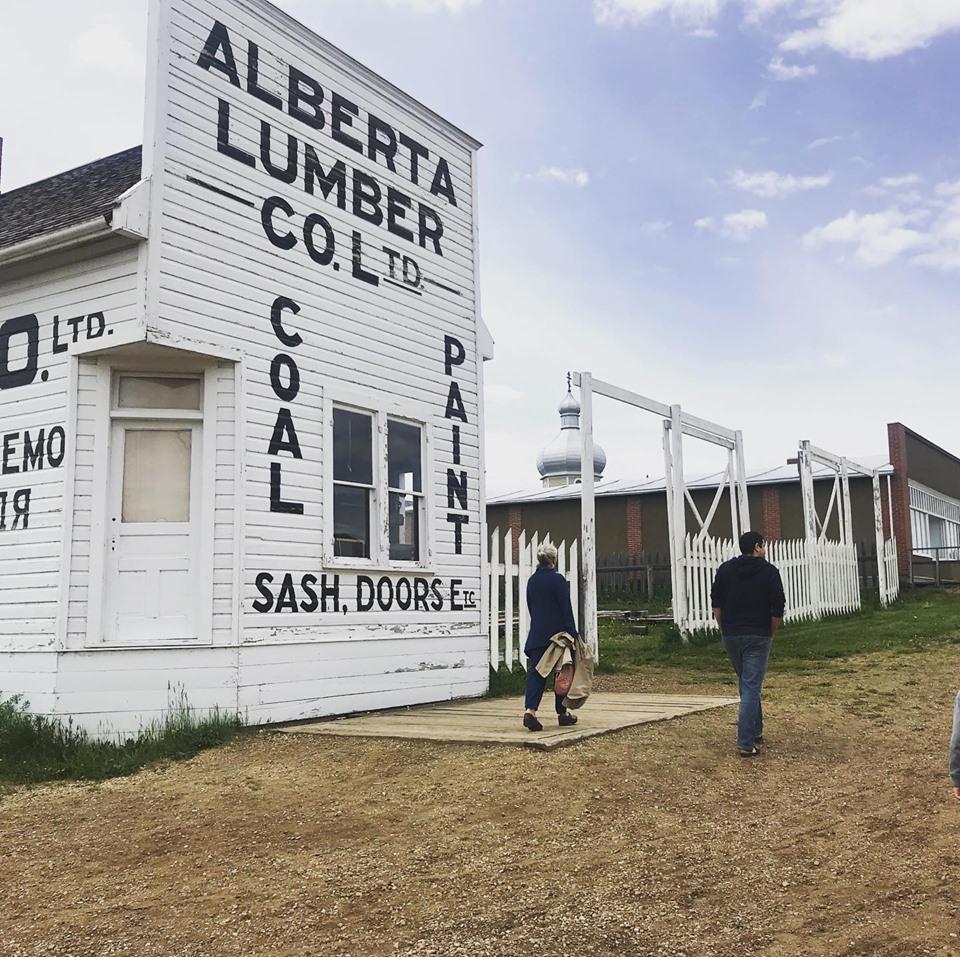 4. Educational Opportunities:
Canada offers excellent educational opportunities for children. From exploring interactive science exhibits to discovering history at museums and national historic sites, there are countless learning experiences for family members of all ages.
5. Outdoor Adventure and Recreation:
Canada's vast wilderness provides endless opportunities for outdoor adventure and recreation. Families can participate in hiking, canoeing, camping, skiing, and wildlife spotting, promoting physical fitness and appreciation for the great outdoors.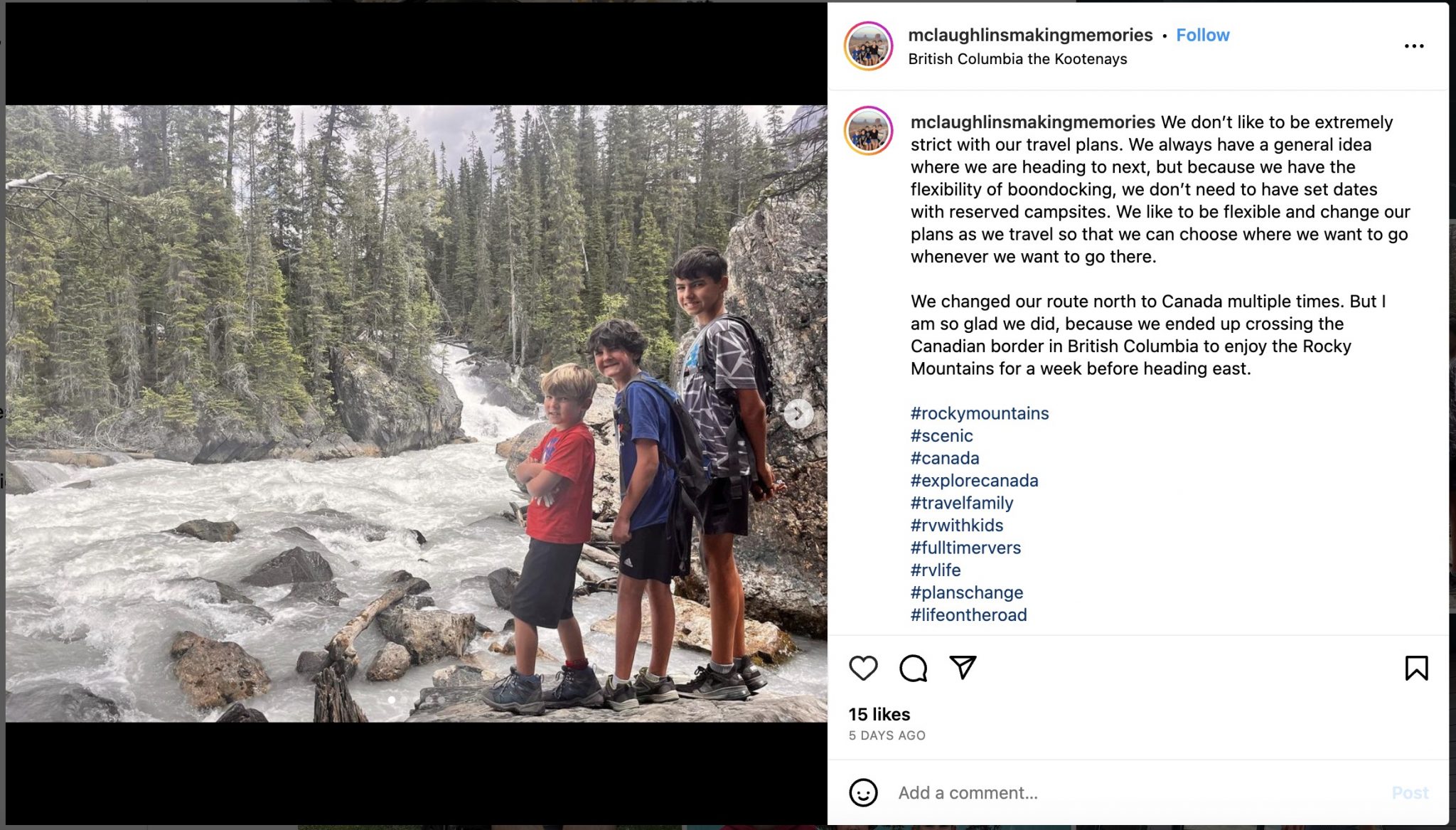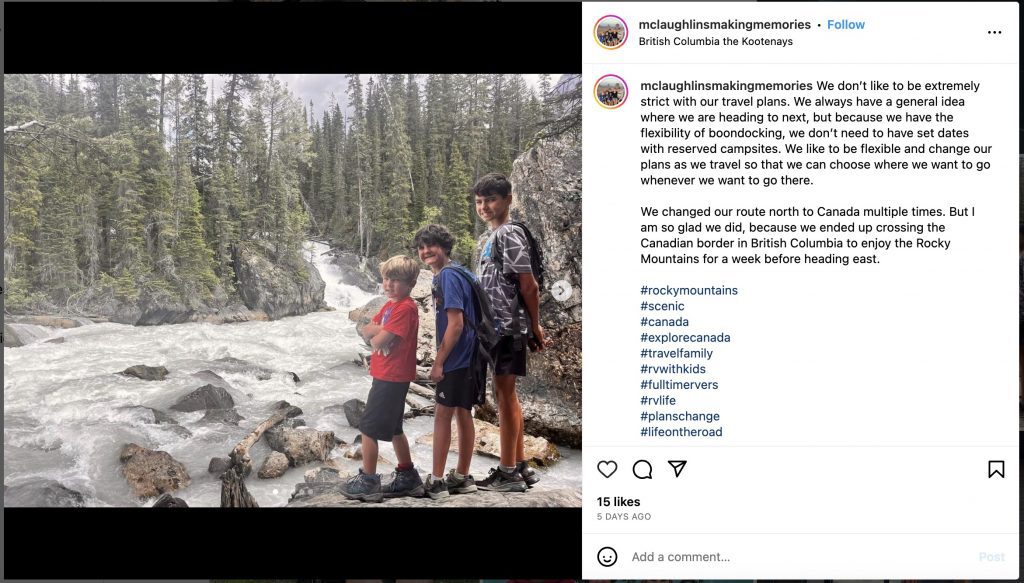 Overall, a family vacation to Canada offers a combination of natural beauty, cultural richness, friendly locals, educational opportunities, and memorable adventures, making it a remarkable destination for families seeking a well-rounded and enjoyable vacation experience.
There are plenty of free places to camp in Western Canada. Here's how we find the best free camping in Canada.
Don't let your Canadian family vacation ruin your budget. Check out these tips for staying on budget for your family vacation.