A great afternoon for the family, just east of Edmonton!
Being immersed in the Ukrainian Culture of the Immigrants who came to Alberta in the early 1900s was a fun experience. We learned what life was like for them and explored just east of Edmonton at the Ukrainian Cultural Heritage Village.
If you have a chance to visit Alberta, Canada with your family, put this on the list of things to do, less than an hour East of Edmonton! All of the buildings in the village are original buildings from when Ukrainians settled in Canada to escape the famine and economic depression in Ukraine. Many have been relocated to the area to be preserved at the Ukrainian Cultural Heritage Village.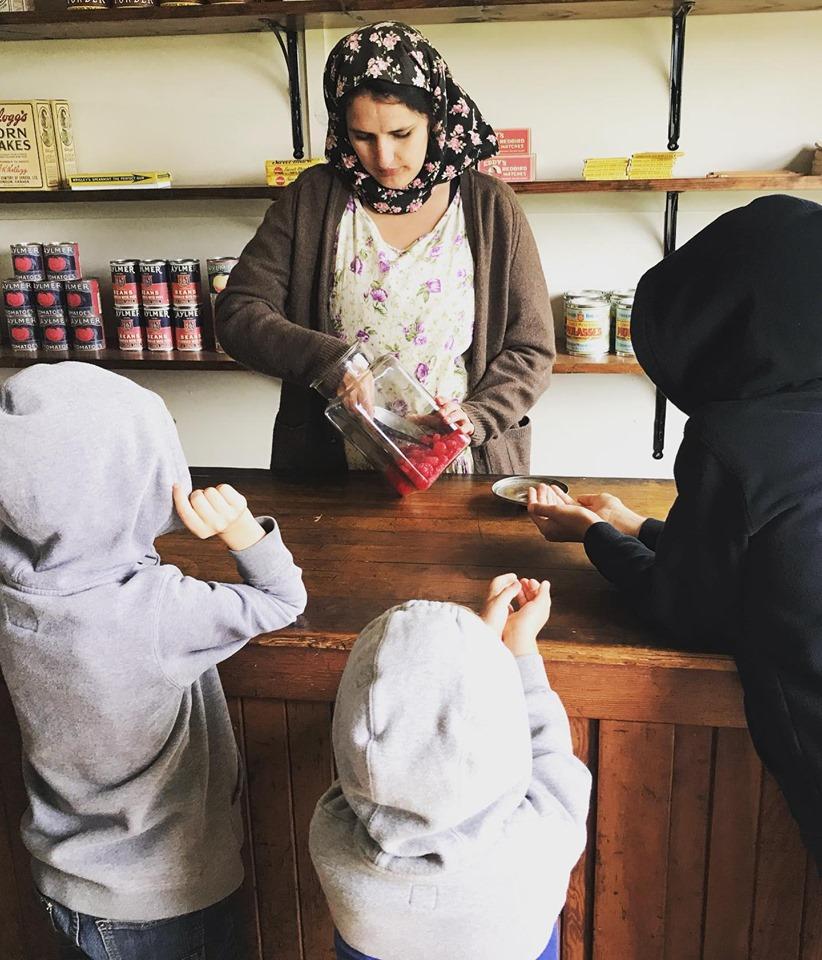 Each of the employees play the part of "members" of the village, so it's not uncommon to see the blacksmith walk over to the general store to pick up some supplies, or see the police officer lock up his station and walk home for lunch where his wife is making soup.
We watched a few of the members of the village fixing a fence that one of the pigs had knocked over using only the tools and building supplies that would have been available in 1929.
We met the lumber yard tender who was out cutting his grass when we came in, so playing the part, he put down his cutters and came inside to ask us what we're building and what supplies we needed.
Each member of the village is trained to greet each other in Ukrainian, and they speak English to the visitors with a Ukrainian accent, so you feel completely immersed in the experience.
Read about when we got to meet "Jack" (our cousin) who runs the lumber store at the Ukrainian Cultural Heritage Village!