We've been traveling as a family full-time since 2018. While we have made international trips by plane, we spend most of our time RVing in North America.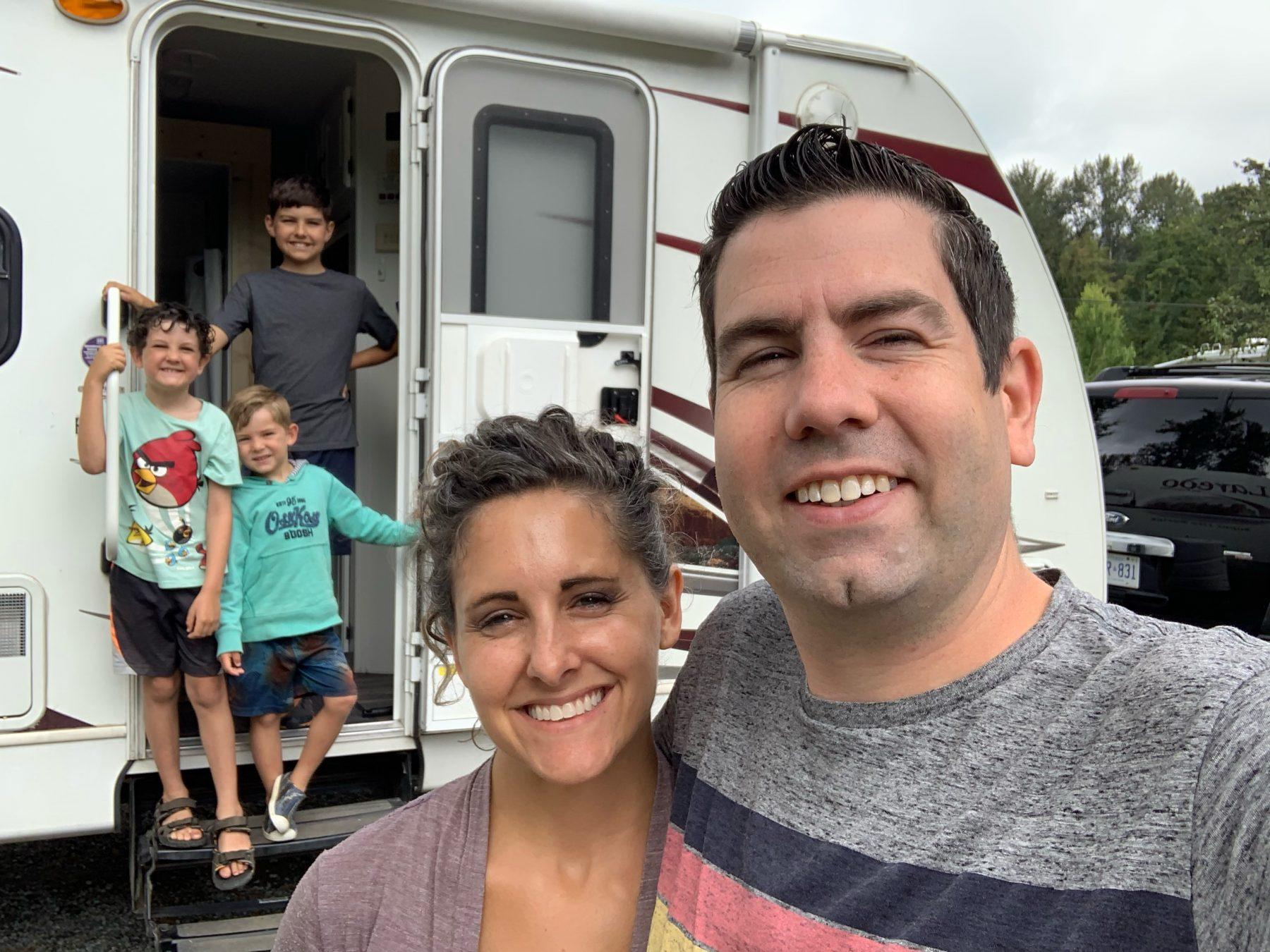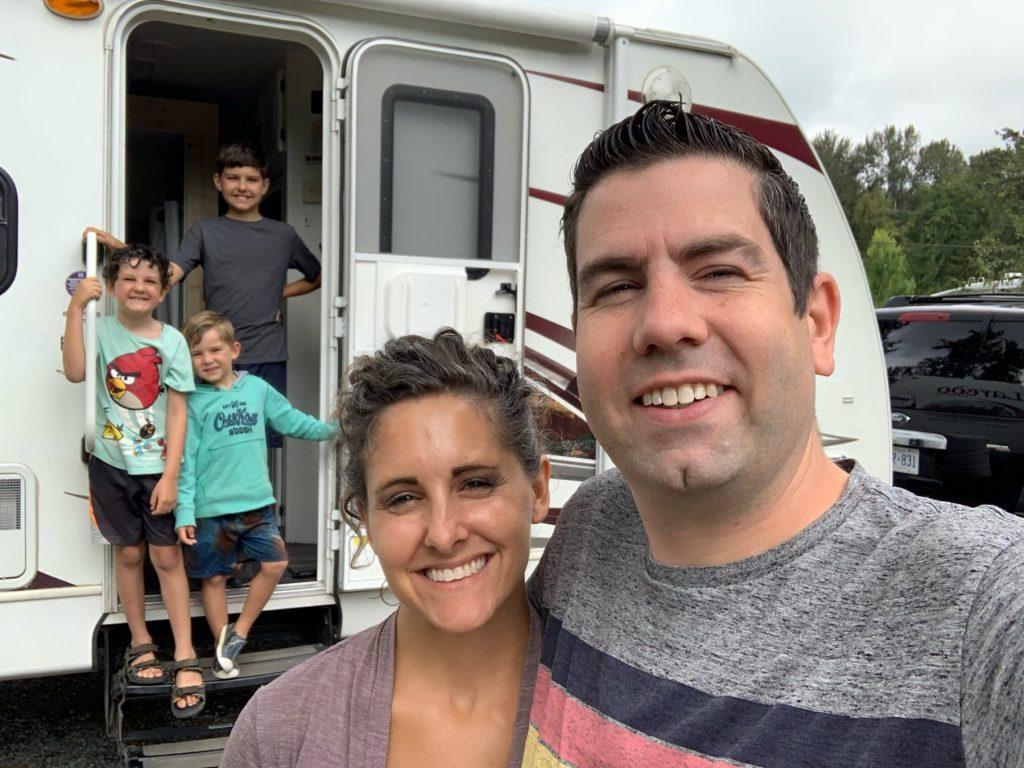 We've learned that road trips offer invaluable experiences that bring our family closer together.
Family road trips provide a unique opportunity for family members to spend quality time together, sharing conversations and experiences in ways seldom available in the hustle and bustle of everyday life. Unlike other modes of travel, road trips allow for spontaneous detours, changes in plans, and the freedom to explore places off the beaten track.
This flexibility adds an element of adventure and unpredictability that can make the trip exciting and memorable.
Road trips are also inherently educational. As families traverse different cities, towns, and national parks, and landscapes, they learn firsthand about geography, culture, history, and more. Not to mention, the journey through diverse natural landscapes can instill an appreciation for nature, especially in younger members of the family.
(This post contains affiliate links. If you make a purchase based on our recommendation, we may receive a commission at no cost to you).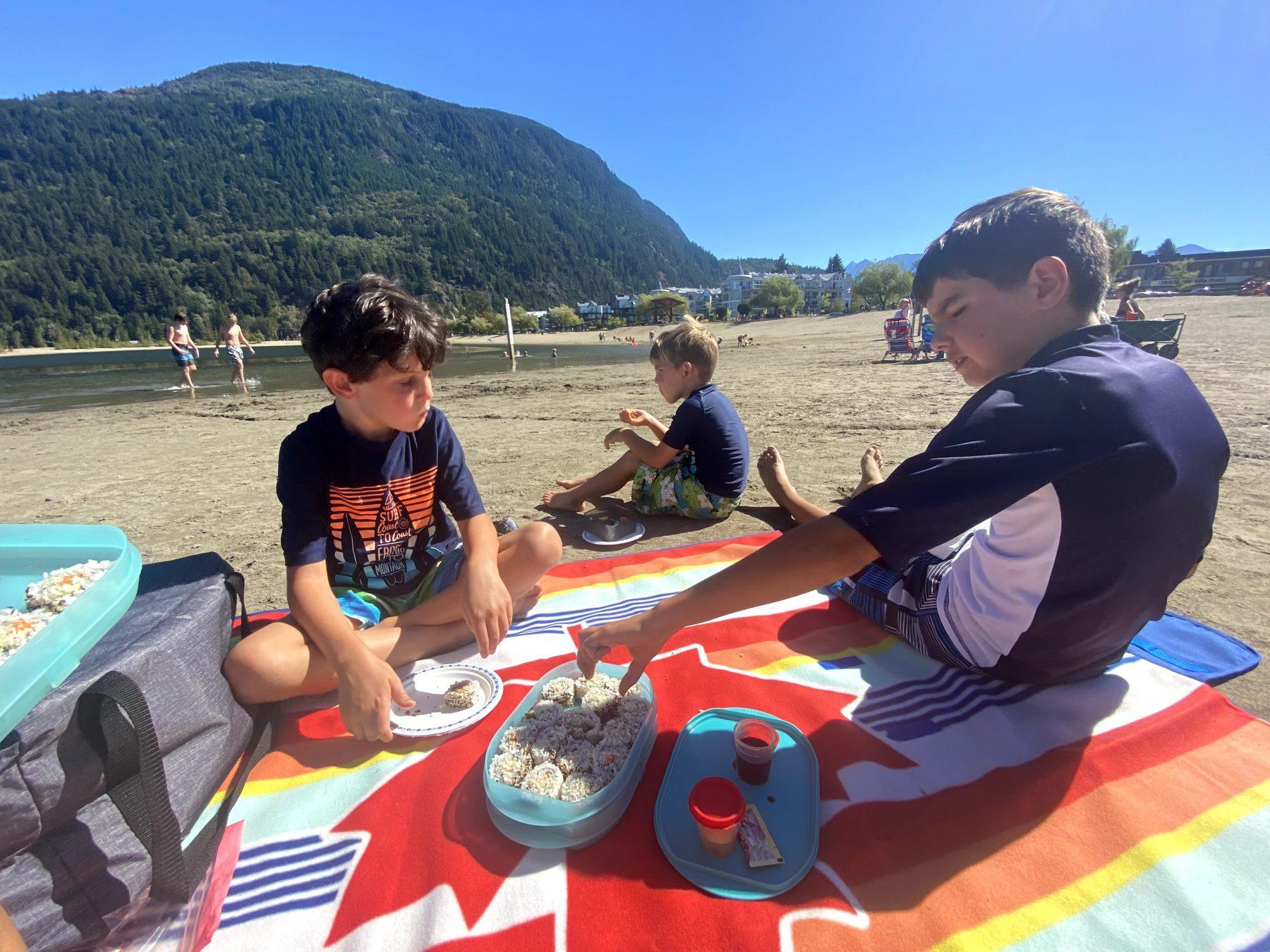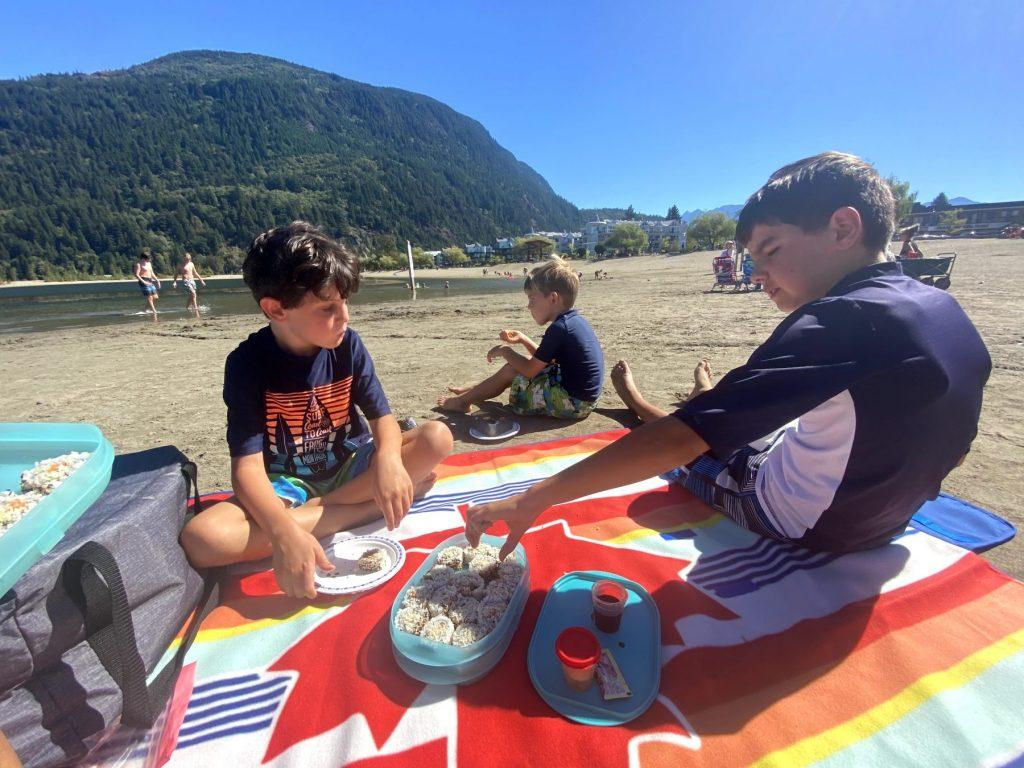 More cost-effective than traveling by planes with kids or other forms of travel, particularly for larger families, these journeys also foster personal growth, teaching valuable life skills like problem-solving, decision-making, and teamwork.
… AND besides all of those other benefits, they're a great excuse to enjoy some of your favorite road trip snacks… just saying.
Not entirely convinced it's time to take a family road trip? Here's the good, the bad, and the snuggly of traveling as a family.
Here are the categories for a road trip packing list for families:
Most (if not all) of your family road trip essentials list will fall into these categories for a successful family road trip:
Travel Plans
Vehicle Preparation
Snacks
Entertainment
Clothing and personal items
Road Trip Essentials #1: Family Road Trip Travel Planning
Route and Maps:
With GPS and Google maps available on smartphones, having a paper map for your family road trip is not as crucial as it used to be, but having a hard copy in case of technical difficulties or a lack of cell signal is still a good idea. For a few dollars at nearly any gas station, you can purchase an up-to-date map of the area you'll be visiting and the route you'll be traveling.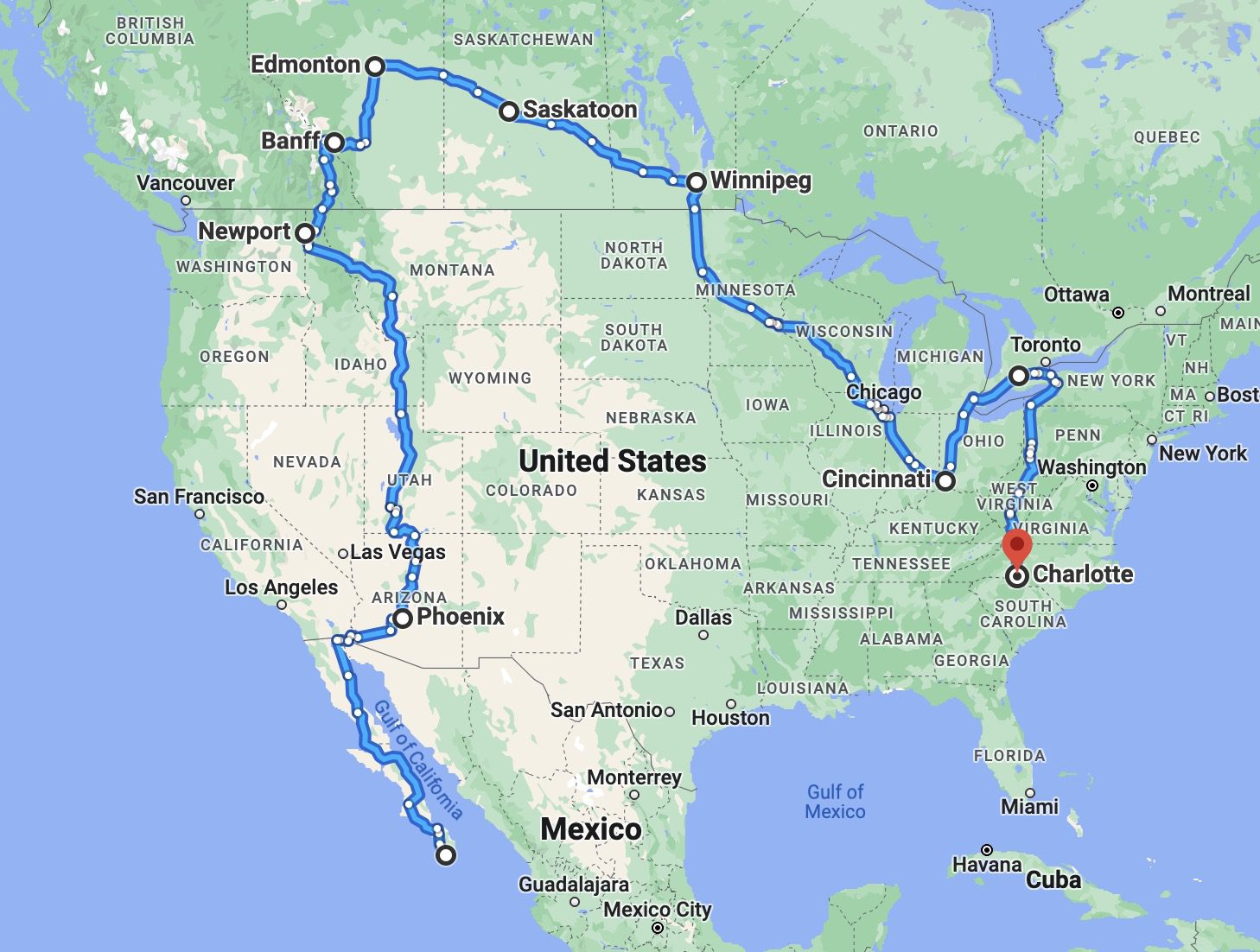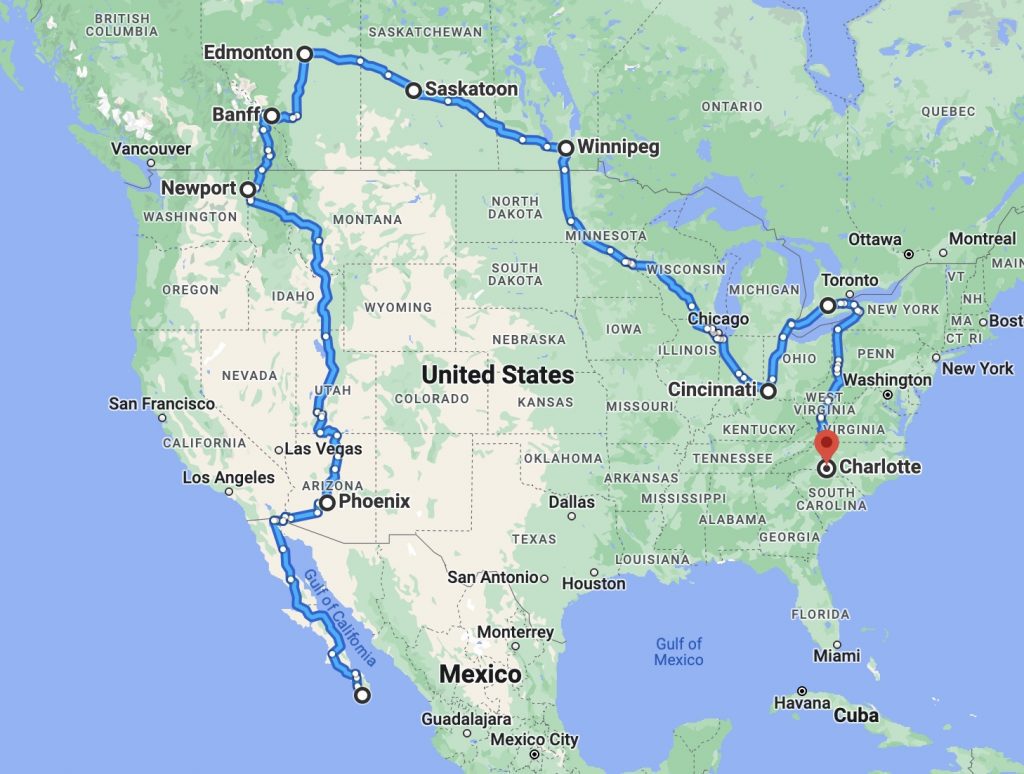 You could print or screenshot the route of your whole family road trip with Google Maps, but if you have to detour, you'll have a hard time without that information.
Accommodations:
Where will you be staying, how long will you stay there, and are the reservations made and confirmed?
How long is the trip between each destination?
How much 'spare' time do you have on that trip for pit stops or roadside attractions?
For instance, if night 1 stops at point A and night 2 stops at point B, how long is the trip from A to B?
If it's 3 hours and you have a full day to get there, then feel free to sleep in, get a late start after breakfast, or pull over at that "cool thing" you saw on the billboard in the middle of nowhere (the worlds largest, oldest, longest, etc).
If Stop A and Stop B are 8 hours apart and you have to check in at Stop B by no later than 8 pm, you'll have a more specific timeline of getting where you need to go.
Stops along the way:
Have a cool waterfall hike you want to stop for? Need to pop in for coffee on the way at a relative's house? Checking out a restaurant a friend visited? Need to stop for groceries before you get to the campground?
Have a list of stops along the way and a timeline to make each day count.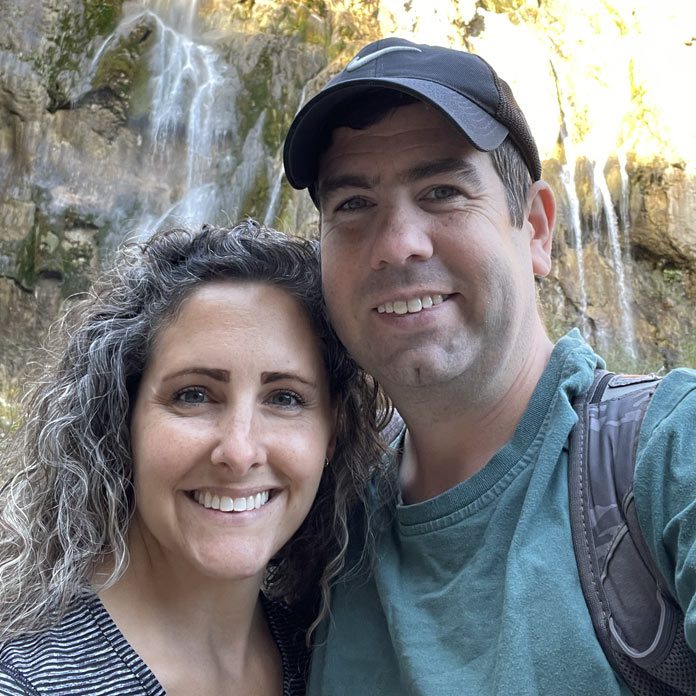 Build Margin And Breathing Room Into Your Trip
Plan to take all day to make the 3-hour drive. Stop on a whim at a playground. Let the kids stretch their legs at a rest stop for a few minutes here and there. Make a sporadic stop at Krispy Kreme when the red light is on, and the donuts are coming off hot.
Remember, this is family vacation, and the goal of family trip is to spend time together, not simply 'arrive in good time' at your final destination.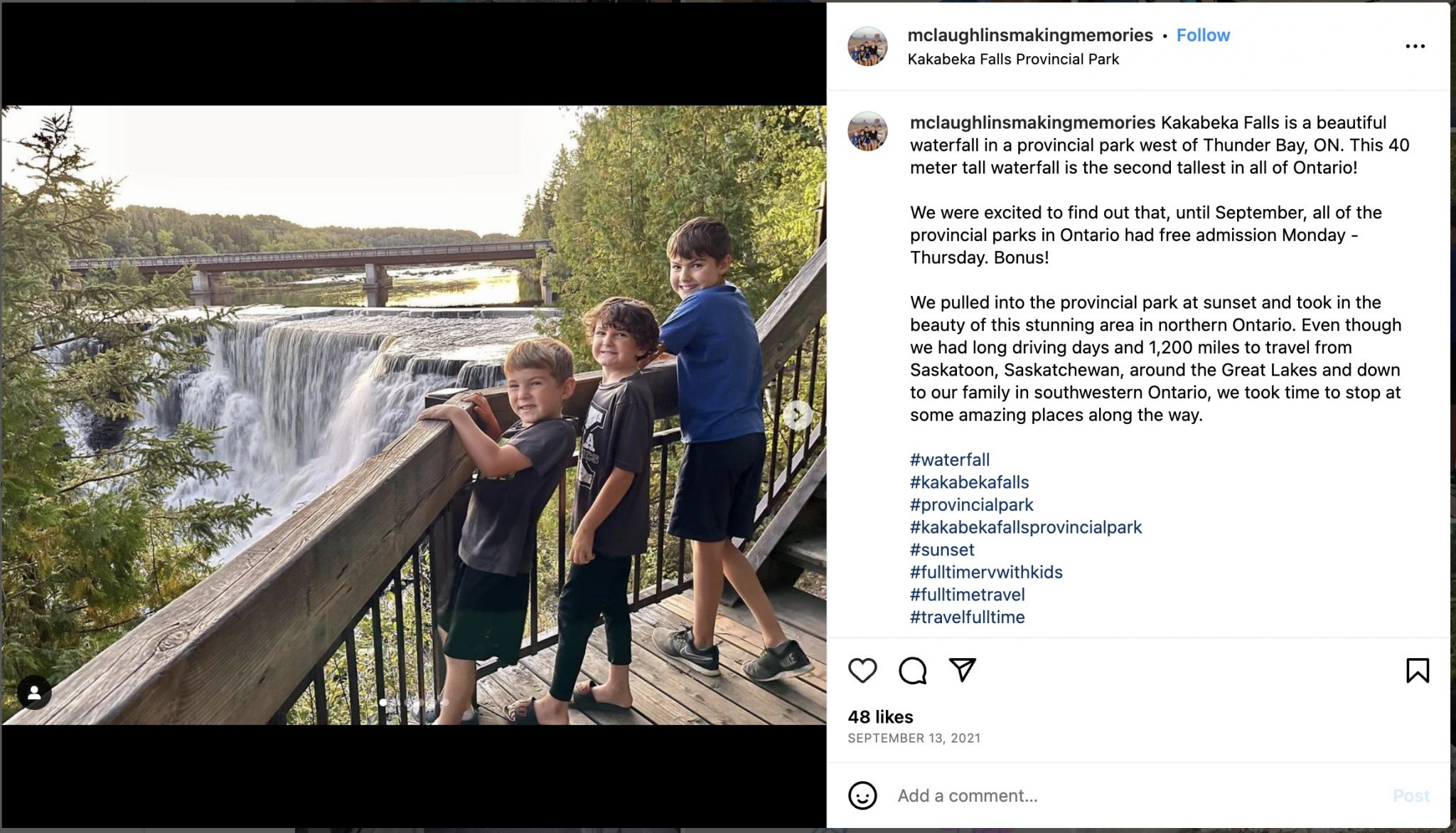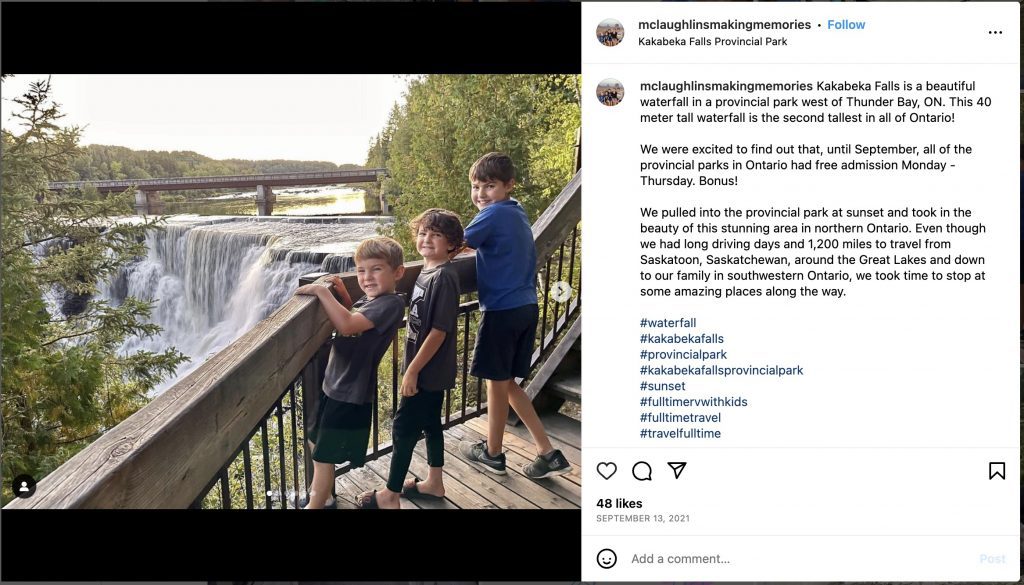 Road Trip Essentials #2: Vehicle Preparation
Road Trip Car Essentials
A flat tire, for example, can put a damper on family road trips for a day, but avoidable car issues can ruin an entire vacation.
Our friend tells a story about a road trip from Canada to Disney while growing up. Her dad knew there was a leak in the transmission fluid but decided not to worry about it.
The transmission went during the road trip, and they lost half of their vacation (and nearly all of their budget), paying to stay in a hotel in the middle of nowhere and waiting for the mechanic to replace the transmission.
A bit of maintenance and preparation can take a mechanical issue from a vacation-ruining experience to a minor inconvenience.
Spare Tire: Always ensure you have a spare in (or on) your car in case of punctures or blowouts. Check before your road trip that it isn't flat and holds air.
Tire air pump: This can temporarily fix a flat tire, enough to get you to a car service center in many cases if the leak is a slow leak. Of course, you can avoid this by checking that your spare tire is in good condition before your trip.
Jumper Cables: Dead batteries can happen to anyone – a light left on in the back seat for instance. Jumper cables allow you to restart your car with the help of another vehicle in a few minutes rather than waiting hours for a tow truck to arrive.
Vehicle Owner's Manual: You know that thing you've never looked at? Just double-check that it's still in the bottom of the glove box underneath those napkins and ketchup packages from drive-thrus. Of course, there's Google and YouTube, but without cell signal, it may come in handy.
Car Jack and Lug Wrench: Having a spare tire and having the proper tools to change that spare are two entirely different things. Ensure you know how to have easy access to them because if you do need them, it will probably be raining (Murphy's law), and you won't want to start the search then.
Basic Tools: Carry a set of basic tools like screwdrivers, pliers, and adjustable wrenches for simple repairs. Don't go overboard, but having a few things on hand is comforting.
Brake Fluid, Motor Oil, and Coolant: It's good practice to have these fluids on hand to top off as needed. Better than risking it trying to get to the next auto parts store, and having the fluid on hand means you can stop at an auto parts store when it's convenient and not necessarily now because it's urgent.
Gas: Fill the gas tank so yo ucan feel like you're making progress at the beginning of your trip, not waiting in line at the pump. (We learned the hard way to always put gas in the tank).
Rags and Hand Cleaner: Useful if you need to check anything under the hood or change a tire, you'll be able to get back on the road comfortably without getting grease on the steering wheel.
Roadside Emergency Kit: This usually includes hazard triangles, flashlights, and flares. This Roadside emergency kit on Amazon includes a pylon, jumper cables, some basic tools, and most of what you'd need to get you by for $50.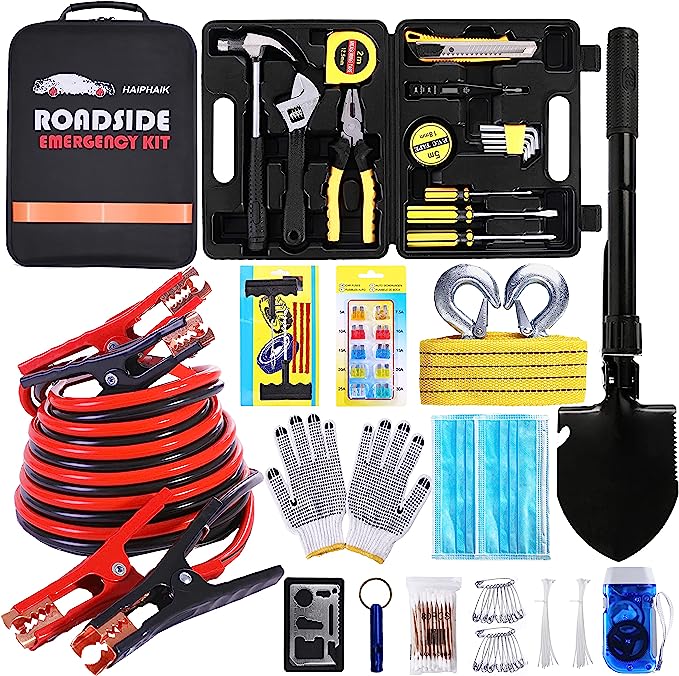 OBD2 Scanner: An On-Board Diagnostics scanner can determine the cause of a check engine light or other automotive problems for more advanced diagnostics. Check that you're getting the right model for your vehicle, but you'll save yourself a lot of time and headache if you can pull into the mechanic already having diagnosed the problem. Here are some On-board diagnostic scanners on Amazon.
If the situation is beyond your abilities or knowledge, it's best to seek help from a professional mechanic or a roadside assistance service.
Roadside Assistance: Did you renew your CAA or AAA? Check that it's up to date and you have the most recent copy of your membership available with you – again, not something you want to have to dig out in the moment when it's needed.
Locate your ownership and insurance and verify it's up to date: Even though you rarely pull out your ownership and insurance, you don't want to have a moment of scrambling when you need it trying to find it.
Prepare your vehicle for comfort
Comfort items: Might include travel pillows, blankets, and soft toys for the kids, making the car trip much more enjoyable than leaning on your arm against the bare window to rest.
Plastic grocery bags: For trash bags, collecting things, wet clothes from swimming, and an all-around great backup plan. It might seem like a good idea to put that chocolate bar wrapper in the handle of the door, but it won't be so great once the chocolate has melted and someone reaches in to close the door, so we almost always have a plastic bag going for garbage on a long family road trip.
If you have a 9-year-old like us who loves to collect things, have a few spare plastic bags for rocks, sticks, and the coolest pine comb in the world.
First Aid Kit: For any minor injuries that happen along the way while hiking, playing with foreign objects, or just for kids being kids.
Motion Sickness Medication: Nothing gets in the way of a road trip like a bout of car sickness. Plan ahead rather than having to continue to drive to find your way to a nearby pharmacy.
Car Seats: Check child car seat expiration dates and weight recommendations. If your child is getting too big for their seat, they may not be comfortable during your family road trip.
Empty the car and only put back what you need: Get rid of those leftover coffee receipts, half a granola bar stuck in the door pocket, and those coins that rattle around the cup holders.
Car Seat Organizer: It's not only important to have all of the road trip necessities with you on your family road trip, but (especially for younger kids) it's essential to have the things they want easily accessible. There is no shortage of car seat organizers on Amazon that hand on the back of your front car seats. Find the right one for your car and your family road trip.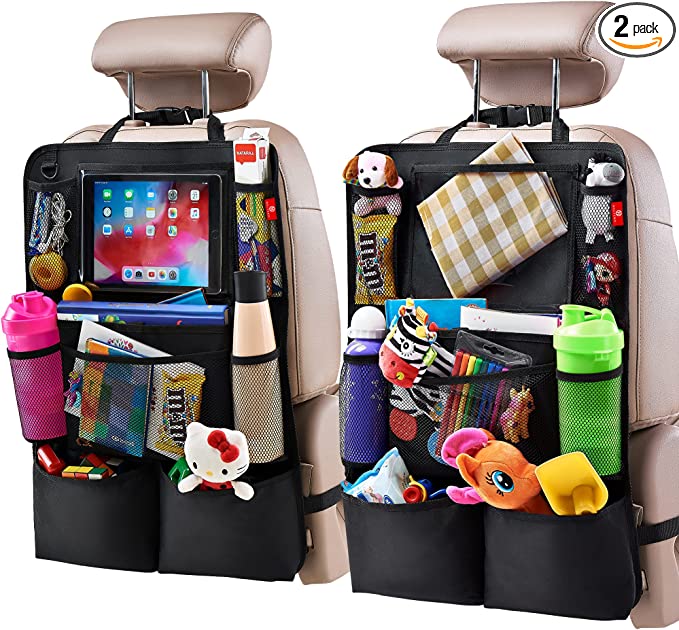 Road Trip Essentials #3: Snacks and Drinks
I'm not saying that I (Adam) look for excuses to go on eipc road trips for the purpose of getting to splurge on snacks, but … the thought may have crossed my mind.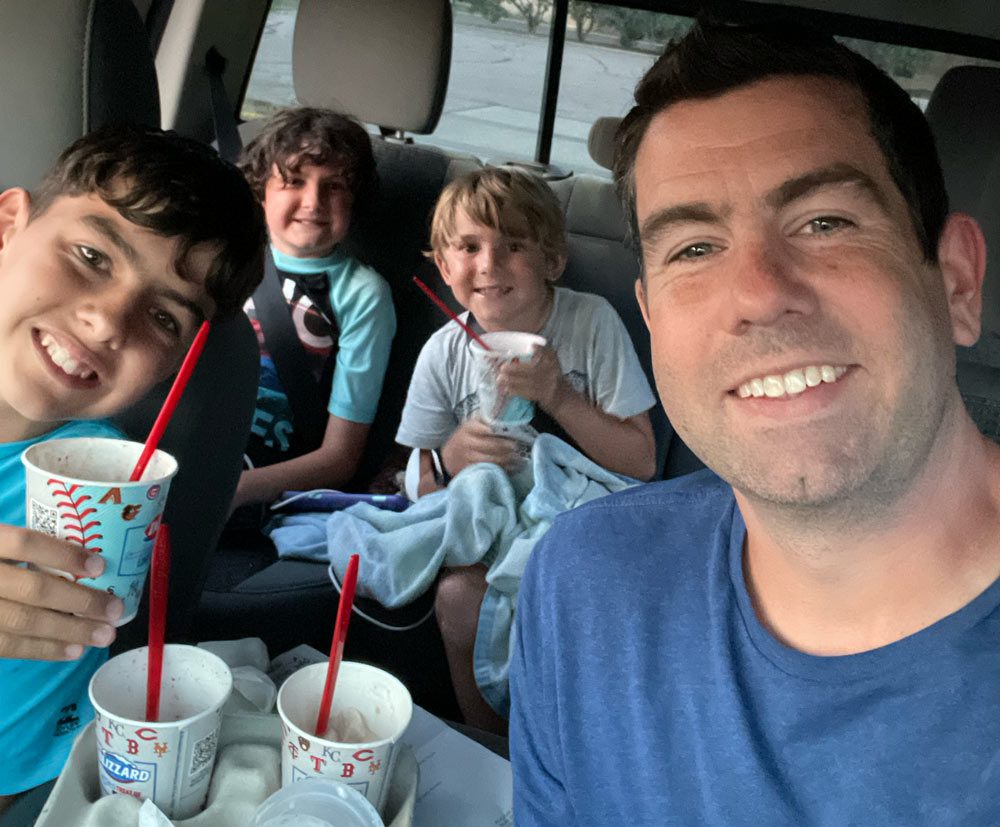 Start by packing healthy, non-perishable snacks like fruits, nuts, granola bars, and plenty of water to keep everyone hydrated and energized.
Choose options (or prepare them in a way) that won't be messy while driving. Also, pack a few treats for the long car ride – it's not a road trip without some peanut butter-filled pretzels or M&Ms.
While it will be fun to get a treat on the road or stop by your favorite drive-thru restaurant, having snacks with you will help you save money on your vacation budget and avoid having to make a snack stop.
Road trip food for the cooler: Healthy Snacks
Fresh Fruits: Portable and less messy fruits like apples, bananas, grapes, and berries are excellent choices. Eat these first. Your upcoming road trip, will be less enjoyable if you have a spoiled banana in the car.
Vegetables: Baby carrots, cherry tomatoes, cucumber slices, celery sticks, and bell pepper strips can be prepared ahead of time.
Cheese Sticks/String Cheese: These are easy to pack for young kids and an excellent source of protein. Fresh cheese curds (not the breaded, deep-fried kind) are road trip essentials for us because they're already shareable sizes without having to cut a block of cheese.
Nut Butter: Single-serving almond or peanut butter packages can be great for dipping with fruits or eating with bread.
Hummus: Carry along some small containers of hummus for dipping vegetables.
Yogurt: Opt for squeezable yogurt tubes that are easy to handle on the road.
Sandwiches: Make some sandwiches with peanut butter and jelly or turkey and cheese. They are perfect for lunch or heavier snacking.
Dry good snacks for your road trip
Nuts and Seeds: Almonds, walnuts, sunflower seeds, and pumpkin seeds are easy to pack and a great source of protein and healthy fats.
Crackers and Rice Cakes: They're easy to eat and can be paired with cheese or nut butter. Consider if your kids might make a mess of this snack, and save it for the 'roadside stop snack' instead of the 'backseat snack.'
Granola Bars or Protein Bars: These are a great option when you need a quick snack.
Trail Mix or Dried Fruit: Look for mixes without chocolate (it can melt), or make your own mix.
Popcorn: A healthier alternative to chips and easy to munch on (without butter. Butter and backseats don't mix).
Road Trip Treats:
What's a road trip without a few treats along the way. Balance your healthy snack options with some of your family's favorites to make the trip extra special.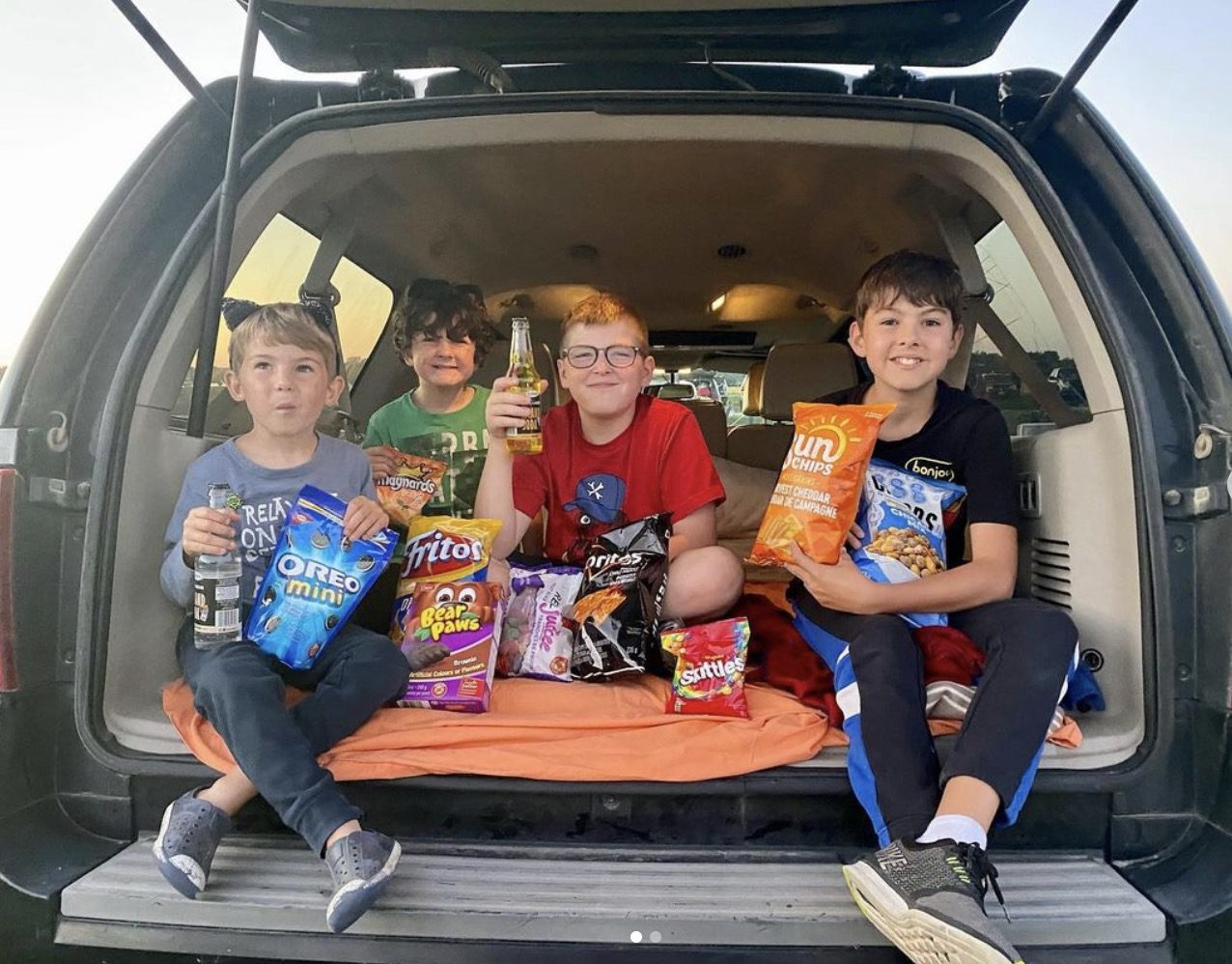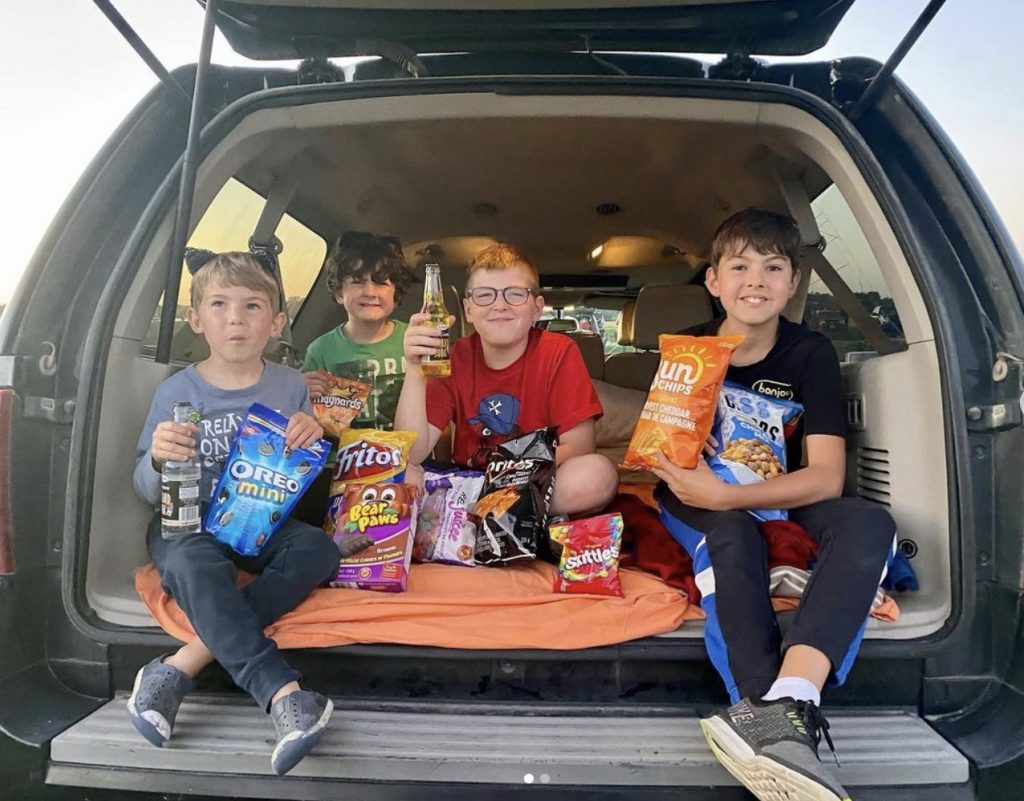 Road trip beverages:
Bottled Water, Juice Boxes, and Healthy Smoothies: Staying hydrated is crucial, especially on long trips. Make sure every family member has a water bottle.
Pack your cold drinks in a cooler to keep things fresh. Consider packing a 12V cooler to plug into your car's power to keep your snacks and cold drinks fresh for long trips.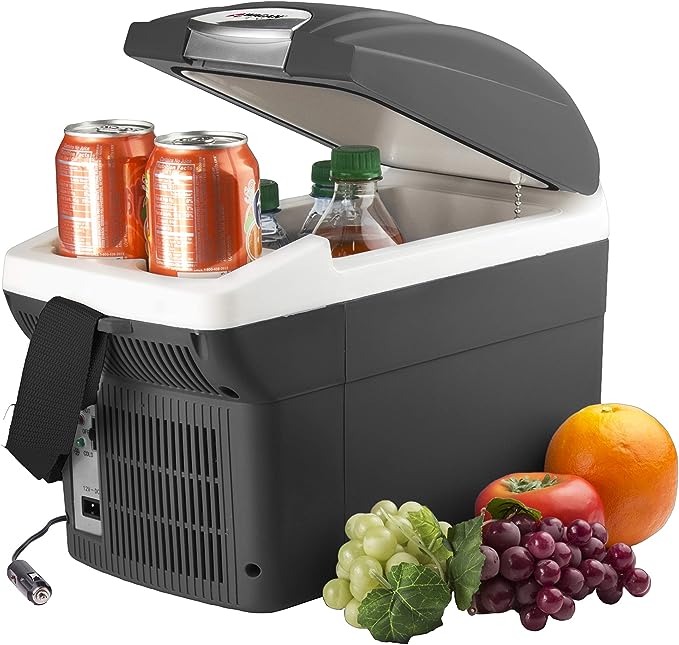 Road Trip Essentials #4: Entertainment
Bring books, games, music, iPads, and portable DVD players (if you might not have cell phone signal during your family road trip for the iPad) for kids to keep them entertained during long stretches on the road, depending on the ages of your kids.
Here are our boys' favorite card games and board games for camping.
Choose activities that are geared towards what you'll see along the way or at your destination.
A movie about the state we'll drive through, the mountains, or the Pacific Ocean is a form of entertainment and a way to bring a practical aspect to your trip.
Your Family Road Trip Essentials packing list should include not just the items or devices themselves but the accompanying accessories:
Reading light
Bookmarks
Charging cables and adapters for both car and wall outlets
Headphones (and also spare headphones unless the driver wants to listen to unending YouTube videos about Pokemon or Baby Shark when the first pair breaks or gets lost)
You might not have to pack anything for a cross-country road trip to play some classic road trip games (like I Spy or the license plate game), but making a list of these family road trip games as they come to mind in the weeks leading up to the road trip means that a moment of boredom can be cured by pulling out the list and choosing something to play.
Road Trip Essentials #5: Clothing and Personal Items
Depending on your destination and the length of your trip, you should pack enough clothes, toiletries, medication, and other personal items. You're probably not going so remote that you won't be able to pick up what you need in a pinch, but if you have it on hand, you'll save yourself the inconvenience of a trip to the store.
Travel documents: Bring any necessary documents such as your driving license, vehicle registration, insurance details, and any other ID you might need. If you're crossing an international border, check 3 or 4 months in advance about any requirements for you and your pets to cross the border.
In some cases, your passport will need to be valid for a period of time AFTER the end of your visit (not just during the time of your visit), so find out ahead of time and plan accordingly. Please check with the country you're planning to visit (don't take our word for it). These rules may change at any time.
Keep a set of credit/debit cards and some cash separate from your wallet during your family road trip:
Cash and Cards: Not all places accept cards (although it's pretty rare anymore), but we've pulled into gas stations and restaurants before where their credit card terminal is down for some reason (or our card won't authorize because it gets flagged for traveling), so it's a good idea to have some cash on hand for an unforeseen circumstance.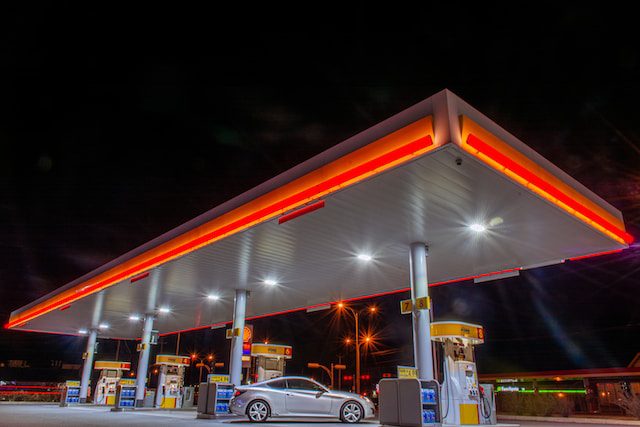 Sometimes the toll roads will allow you to pay cash which is less than driving through and having them send a bill later.
We like to have credit and debit cards tucked into the inside pocket of our suitcases and another set separate from our wallet in the car (yes, we have quite the collection of cards to use for earning travel points). If we lose our wallet or something happens, we still have payment options as a backup.
Extra Keys: It's always a good idea to have a spare set in case of loss or locking keys in the car. Like spare credit cards, we keep these keys in a separate location from your original set (for obvious reasons).
Laptop: We run our business from our RV, so our laptop is just part of our lifestyle, and while you may take every step to be "off work" while on vacation, there are some things that are just easier to do on a laptop than your phone (even if you don't have to work while away).
Things like charting a new route if a road is closed, ordering something from Amazon if you're road-tripping and realize you've forgotten something, or doing some online banking we find easier on a laptop.
RV Family Road Trip Essentials
An RV road trip isn't all that different from a road trip where you'll be staying with friends or in a hotel room, but there are some extras that can be helpful when planning to hit the road with your RV.
Since we live in our RV full time, there's not much for us to do other than hitch up and drive, but if your RV is for a weekend getaway or summer vacation, you'll want to prepare.
Of course, you'll be packing clothes into the RV and filling the fridge with food, but if you have a 5th wheel or bumper pull trailer (like us), you'll want to have most of what's outlined above in the car with you – comfort items, entertainment, road trip supplies, and (of course) snacks.
If your RV is a motorhome, then vacation starts the moment you hit the road since the kids can crawl into bed to watch a movie on an iPad, grab a snack from the fridge, or grab a book to read while you're driving.
Here are a few extra road trip essentials to include if you're taking your RV: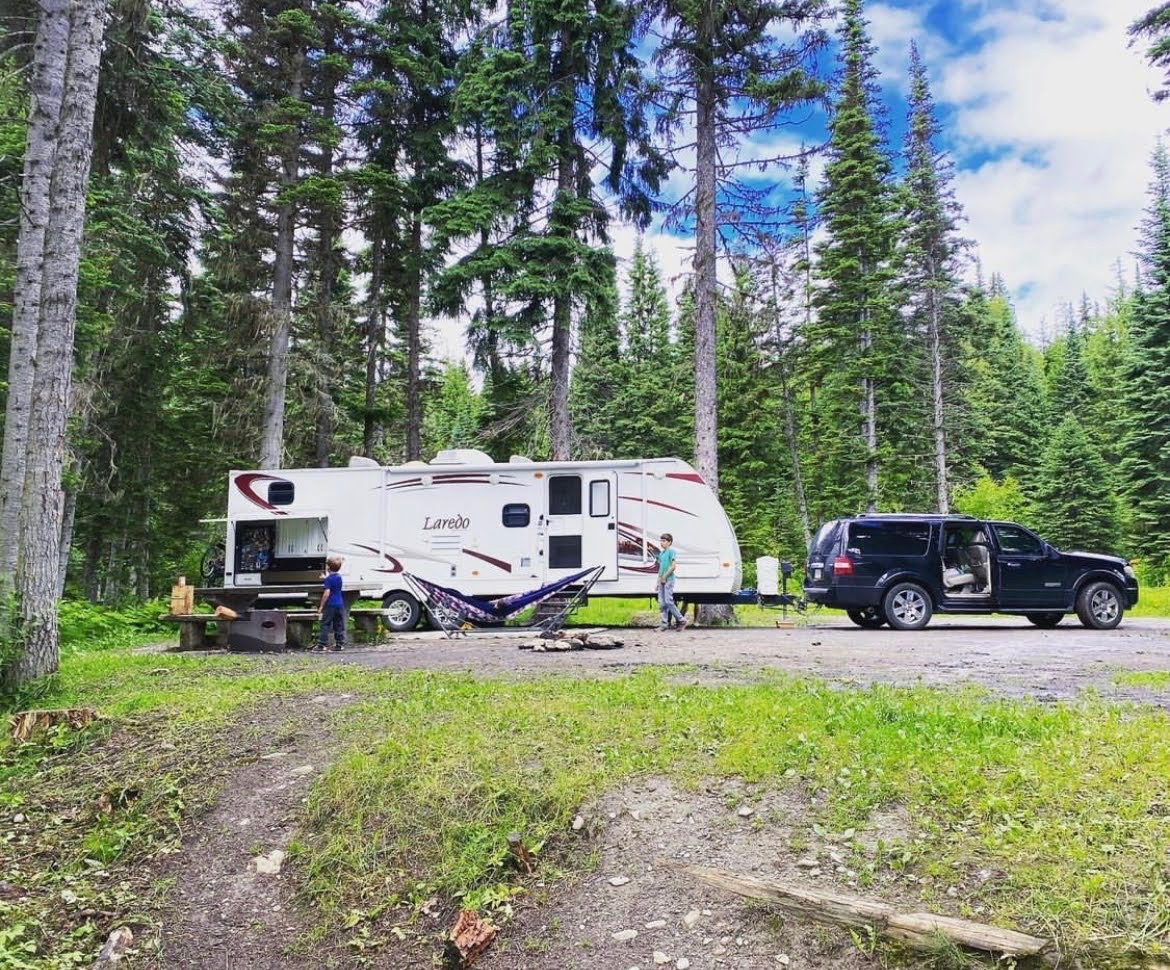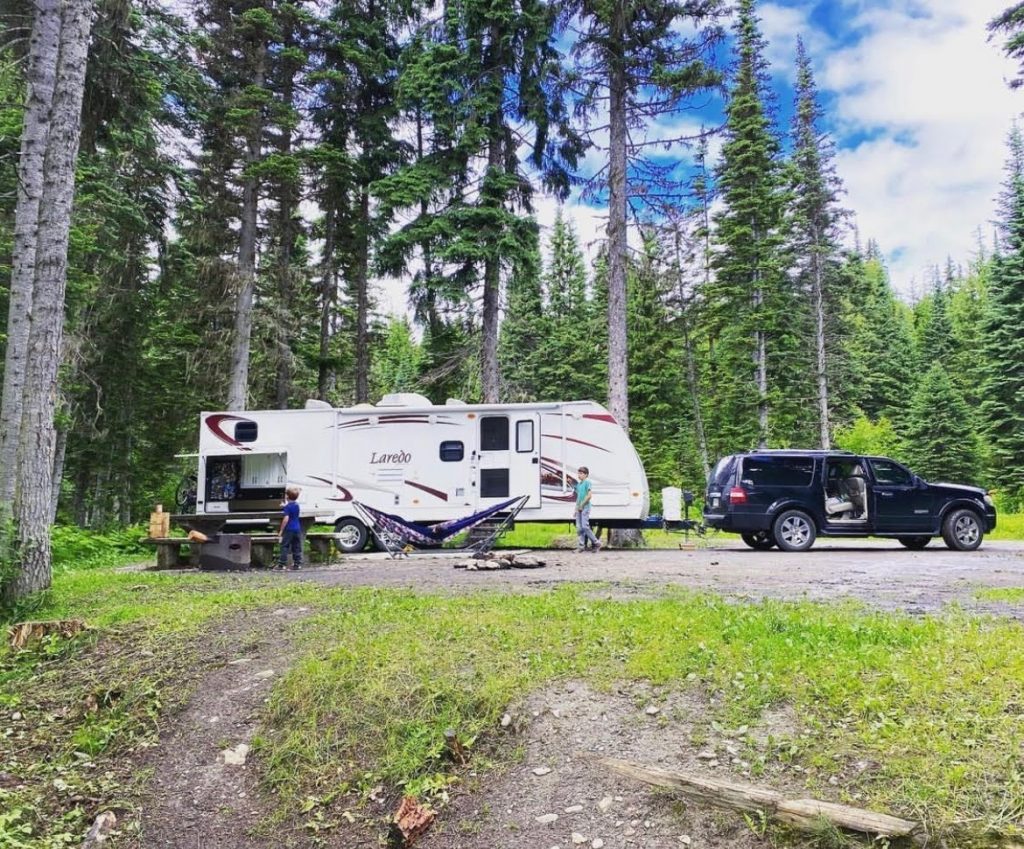 A 15 amp adapter. If you'll be staying in driveways during your trip, you'll need an adapter from your 30 or 50 amp RV to a standard 15-amp outdoor outlet on someone's house. Test this out at your house to ensure you have the right connections (since there are a few variations for different RV models). As a general rule, if your RV is 30 feet or less, you'll have a 30-amp outlet, and if it's more than 30 feet, you'll probably have a 50-amp outlet BUT find out before buying an adapter.
Top up your propane: Grilling outside, running your fridge, and heating your water is all dependent on propane.
Check your RV tire pressure and spare.
Check that your roadside assistance membership includes the RV package. It would be terrible to get roadside assistance to tow your car in an emergency, but it would cost an arm and a leg for them to move your RV to the next campground. This is one of our 21 RVLife hacks.
Pack Smart: Pack only what you need. RV space is limited, so be sure to bring the essentials but avoid excessive items. Things to think about bringing that you wouldn't need on a non-RV family road trip: cooking utensils, toiletries that you wouldn't need to bring to a hotel, and outdoor furniture.
Double check you have everything from this list of 15 essential RV accessories.
Things to leave behind on a family road trip
Anything that beeps, boops, blinks, or blares in the car.
Extras – Many "just in case" items (other than car essentials) are unnecessary for your family road trip and can easily be picked up along the way if you need something. That extra set of headphones or backup first aid kit are fine if they fit comfortably along with everything else, but having them take up extra floor space or sitting on someone's lap will cause more discomfort than benefit.
If your road trip will take you to Canada, here's our list of the most unique family vacation destinations in Canada!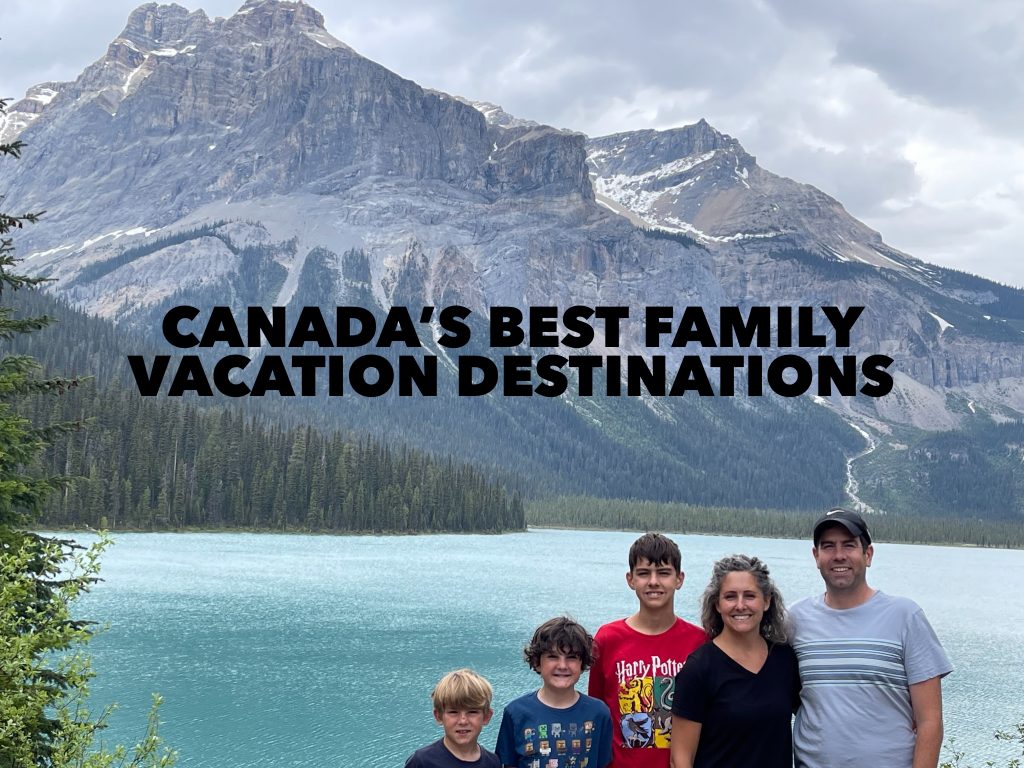 What did we miss for our Family Road Trip checklist?
Leave a comment below with your family road trip packing essentials!