Disclaimer: This post contains affiliate links. If you choose to make a purchase, we will earn a commission for the referral at no cost to you.
Should we take a plane or train with kids in Europe?
Train travel in North America is less practical than in Europe, so future tourists often ask us about our experience as a family on trains within Europe. We had the same questions before we set out on our overseas trip, since taking the train has never been a regular part of how we travel in Canada or the USA.
To give you a comparison, New York State is about half the size of the UK, but proportionally has less than 20% of the rail stations (including NYC subway terminals).
There are 2,576 railway stations in UK, compared to 424 stations in New York State.
This means that train travel is much more accessible in the UK and Europe, and there are more locations that are accessible by train – from seaside towns to major cities.
For instance, if you need to get from Boston to New York, you could take a 4-hour train for between $100-$200 USD, but if you need to get from Edinburgh to London, you can purchase an adult fare on the 4-hour train trip for $38 USD.
Consider The Time Factors of Train vs. Plane
With the train, you show up to the platform a few minutes before the train leaves and get on, compared to plane travel where you'll need to arrive at the airport hours before your flight. We found, for our kids, that waiting ON the train required less patience than waiting FOR the plane.
Don't ask me to explain it, but they have more patience when riding than sitting still waiting or standing in long queues.
Skyscanner showed me that I could book a 1-hour flight for $12 from Edinburgh to London. Alternatively, I could book a $32 train ride from Edinburgh to London, but these transportation prices were only part of the equation.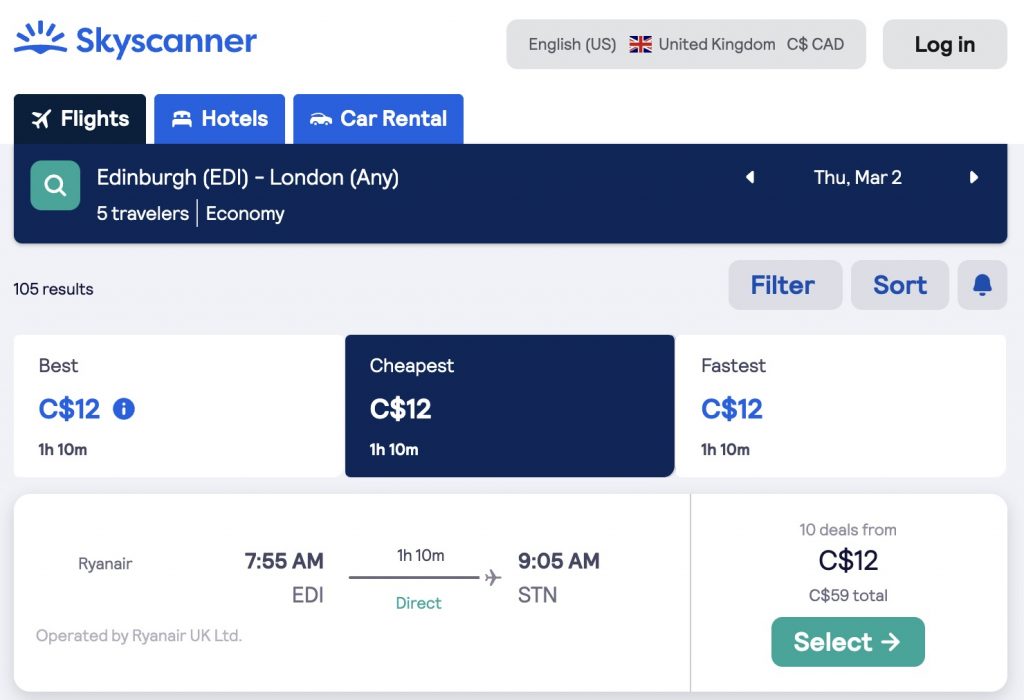 Consider these factors when choosing to book a short-distance flight instead of a train:
How many hours before your flight do you need to arrive at the airport?
What is the extra charge for luggage and carry on bags?
What is length of the flight?
How long does it take to get off the plane and out of the airport?
What mode of transportation will you take from the airport to get into the city and the cost of it?

If we needed to be on a 7:55 am flight, we needed to arrive at Edinburgh airport at 5:55 am. And then, once we were off the plane at the other end, we'd needed to take a train to get into the city … and all this would take nearly the same amount of time as showing up to the train station at 7:45 am to get on a 7:55 am train, and once we were arriving in London, we'd just walk off the train right in the city.
The time factor could completely improve with high-speed trains becoming more common, but it's also possible that pricing may change along with innovation.
The Cost of Taking a Train vs. Plane With Kids In Europe
Whether Flying or Traveling By Train, Book Ahead For The Best Price
We had the inaccurate perception that train prices were always a fixed rate. When we arrived in England, we took the train to our first petsit about an hour north of London in Sandy, UK.
We arrived at the train station in London and asked for tickets to Sandy, UK which cost about 60 British Pounds. If we had booked these tickets 2 weeks in advance, we would have paid half the price for each adult ticket. Also, with each paying adult, we could have received a free child's fair (on that particular route).
We didn't realize that most trains offer a discount for pre-booking. We discovered that we could get the best prices for discounted train tickets when we purchased them as far in advance as 3 months and as close as 2 weeks beforehand.
Hidden Fees of Planes vs Trains in Europe
If you want to carry luggage onto the plane, some airlines charge another $40/passenger. And checked baggage will have an additional fee on top of that, and then you'll need to spend extra time waiting in line at the airport to check your baggage at the departure terminal and wait to pick it up after you arrive at your destination.
With train travel, we could comfortably take our personal bag and carry-on luggage onto the train at no additional charge and store it in the designated luggage racks at the end of our train car until we arrived.
Paying For Seat Reservations On Trains
Unlike air travel, most local trains don't have assigned seats. And on the few occasions seats could be assigned on our trips by train, we chose not to pay the premium price for assigned seats.
While it was a bit of a risk not to pay extra for assigned seats for our family of five to ensure that we would get seats all together on the train, we didn't run into any instances when we couldn't all sit together as a group or at least in 2 groups.
When my parents and sister met up with us in the UK, we paid the premium price for assigned seats to be sure we would get seats together with them.We were a group of 8 people with luggage, so it was better to pay for premium rate than to have to spread out across whatever seats were available. Getting on and off the train as a large group, with kids and luggage, navigating the train from different train cars, and having to find each other in the train station after we arrived was not a good option.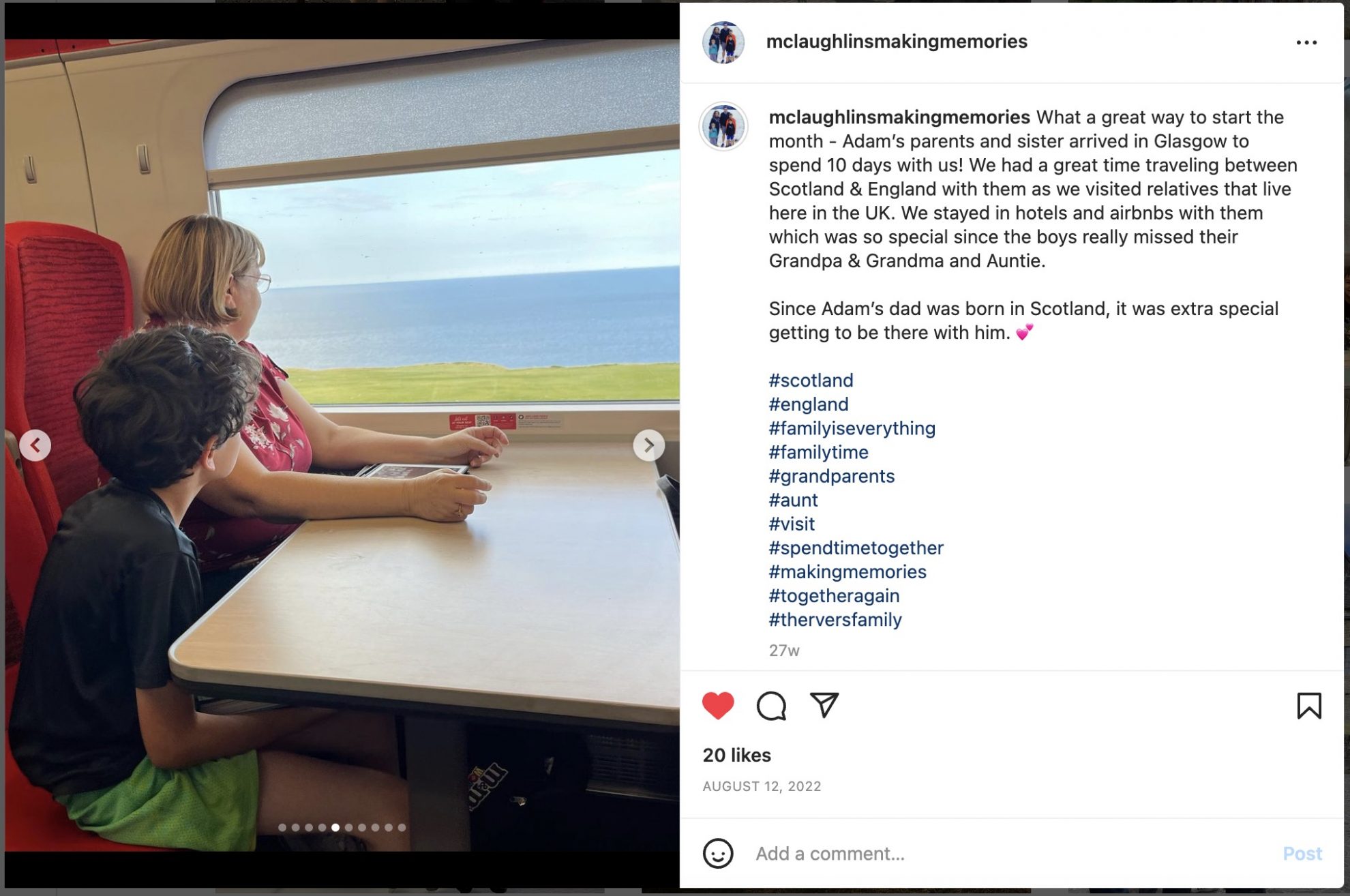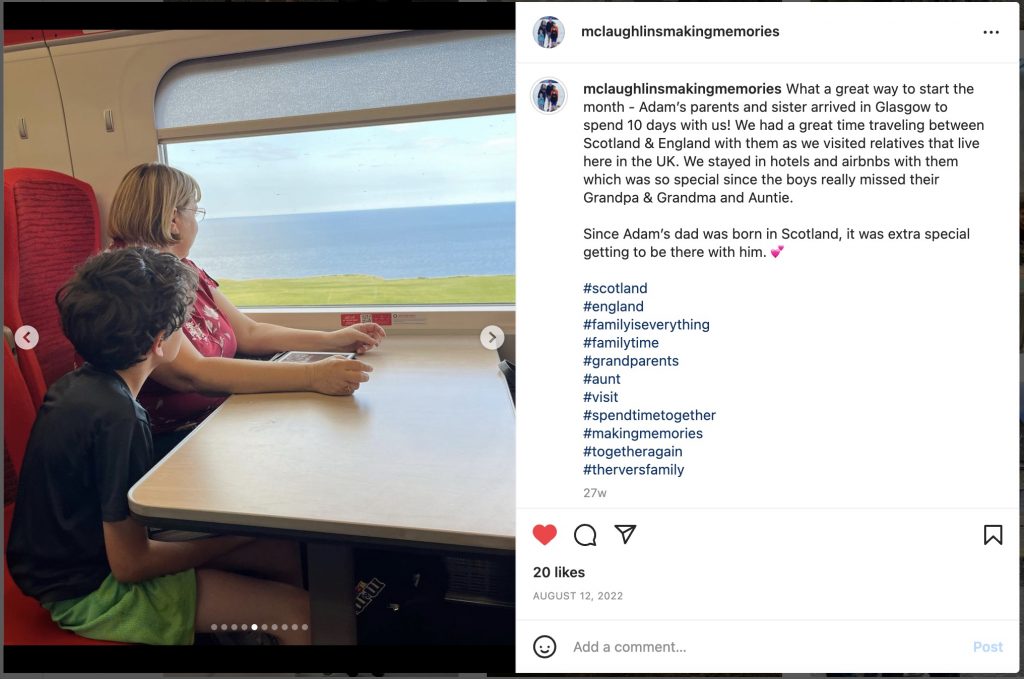 Discount Train Tickets: Eurail Passes and Rail Cards
We decided that we weren't traveling around by train often enough to justify a Eurail pass. However, for non-stop, action-packed family holidays, a Eurail pass might be the perfect fit for your trip.
There are many variables to a Eurail Pass:
How long will your trip be?
How many times will you ride the train during your trip? There are ticket options for a specific number of days to unlimited travel within a month.
How many countries do you plan to visit during your trip? For instance, there are Eurial One-Country Passes specifically for just one country – France Train Passes or Italy Train Passes.
What are the ages of the people traveling with you?
How flexible would you like to be with your travel plans?
While we would naturally think that "unlimited train travel" Eurail passes would be the best option to save money, we discovered plenty of other rail pass options to give us discounts along the way.
We found that a UK Family Railcard was helpful for us with the number of regional train trips we were taking within the UK especially since a child ticket was often discounted or free with an adult fare.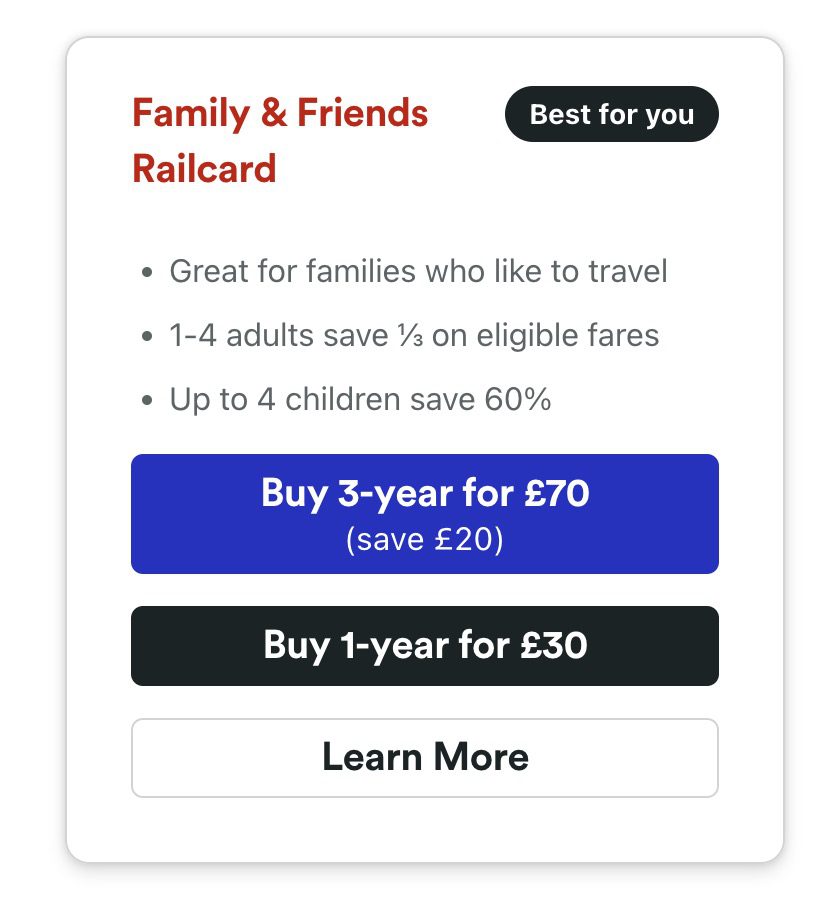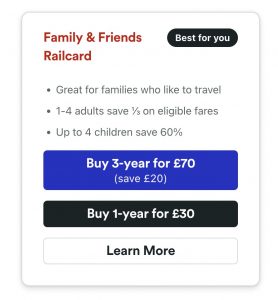 SNCF Railcards were practical for our train travel through western Europe (France, Germany, and Switzerland) since our oldest son fell into the 'student' category. We were traveling as 2 adults, two children, and a student.
The Comfort and Flexibility of Trains vs. Planes In Europe With Kids
European Trains Are More Comfortable For Kids Than Planes
Since many trains in Europe have seats that face each other, often with a table in the middle, it was more comfortable for us as a family to play a game of cards, share lunch or snacks, and have the additional legroom afforded by having facing-seats rather than seat in rows.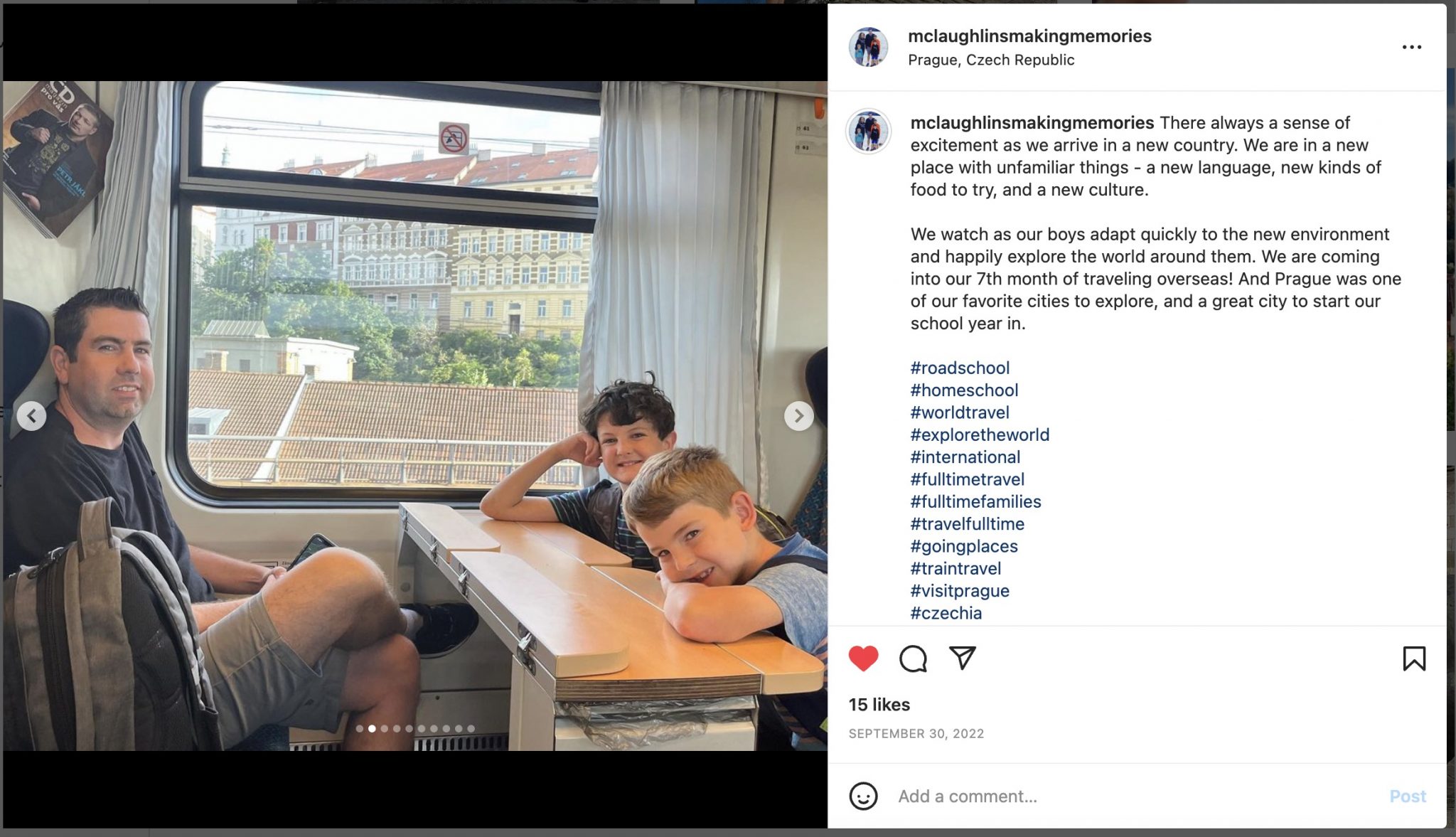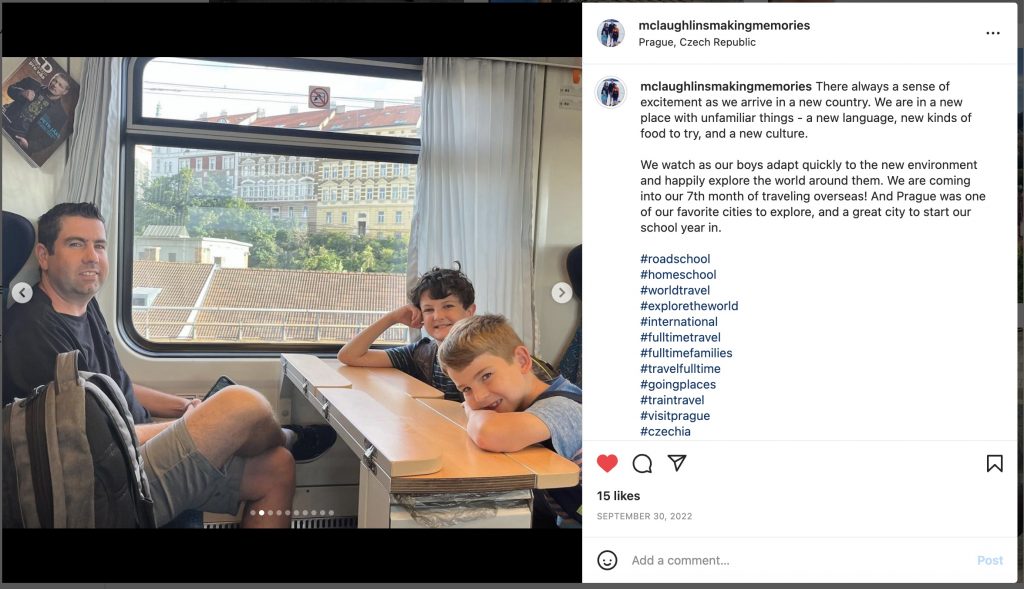 We didn't travel with toddler car seats, but we saw families that brought them so their small children could have their own seat, and in some cases, travel for free.
With the train, there were no seatbelts. This allowed us to stretch out, switch seats easily if someone else got off the train, go for a walk down the aisle while the train was moving, and get up to use the restroom when needed rather than waiting for the seatbelt sign to turn off.
The family-friendly restrooms on board always had baby-changing facilities, and some trains had small play areas for kids to burn off some energy on a long trip.
On one train in particular from Prague to Munich, we were able to get a 6-seat cabin (three seats in a row facing three seats) with a door that closed. This allowed us to have the privacy to read out loud to the boys on the trip (we were part-way through the Harry Potter series). We had access to climate controls for our cabin, speaker volume controls for announcements, and a window that tilted open if we wanted some fresh air.
About 10 minutes into our 4-hour train ride, we realized that we had reclining seats that would lie completely flat, so we had a queen-bed-sized 'couch' we could all sprawl out on to relax.
Train Ticket Flexibility
With most of the regional trains we booked, there were 'same-day' flexibility for the departure time.
In some cases, we could get on any train that we'd booked AFTER the ticketed time in that same day. So, if you booked a 9 am ticket, you could get on the 9 am train or use the ticket on any train with the same departure and destination stations after 9 am.
Sometimes, we could use our purchased train ticket to travel during the peak or off-peak times that day. Off-peak tickets from 10 am-3 pm or 7 pm-10 pm, for instance, could be used on any train during those off-peak timeframes. So, if you had booked a train ticket leaving at 11 am, but arrived at the station at 10 am, you could get on the earlier train. The same was true if you missed a train.
This gave us a lot of flexibility if we decided to grab breakfast before heading to the station or if we were running behind because we missed the bus on the way to the station (hypothetically, of course). For obvious reasons, that flexibility didn't exist with planes.
European Trains Have More Frequent Schedules Than European Flights
There may be just as many flights between major cities in any given day as trains, but the pricing can vary widely from one airline to another. You can find a flight that's comparable to a train ride early in the day or late at night, but a flight that arrives mid-afternoon is going to come with a premium price tag.
For our train rides, we liked to book tickets for trains that didn't leave too early in the day – we didn't like to rush out early morning, but also didn't want to arrive late at night, after dark, or miss out on an opportunity to explore the city we were traveling to that same day.
Train prices might vary 10% to 20% between peak and off-peak times, but flights could easily vary by 200% or 300% depending on flight details, departure and arrival times, and length of layovers.
Booking The WRONG Train In Switzerland
One Friday, while petsitting in Zurich, we booked a train ride to visit Interlaken and hike a mountain (technically, we only hiked down the mountain. We rode the funicular up the mountain). On the train ride there, the attendant came through to scan our tickets. It was at that moment that I realized I'd booked tickets for the NEXT Friday, an entire week later.
She scanned the ticket and told me that when we got off in Interlaken we would need to speak to the operator there who would be able to switch our tickets for us to show the correct date for our trip back. This only took a matter of minutes and was no hassle at all. Availability and flexibility are a big plus for us when traveling by train, although the chihuahua we were petsitting didn't seem bothered at all by the ticket mix-up.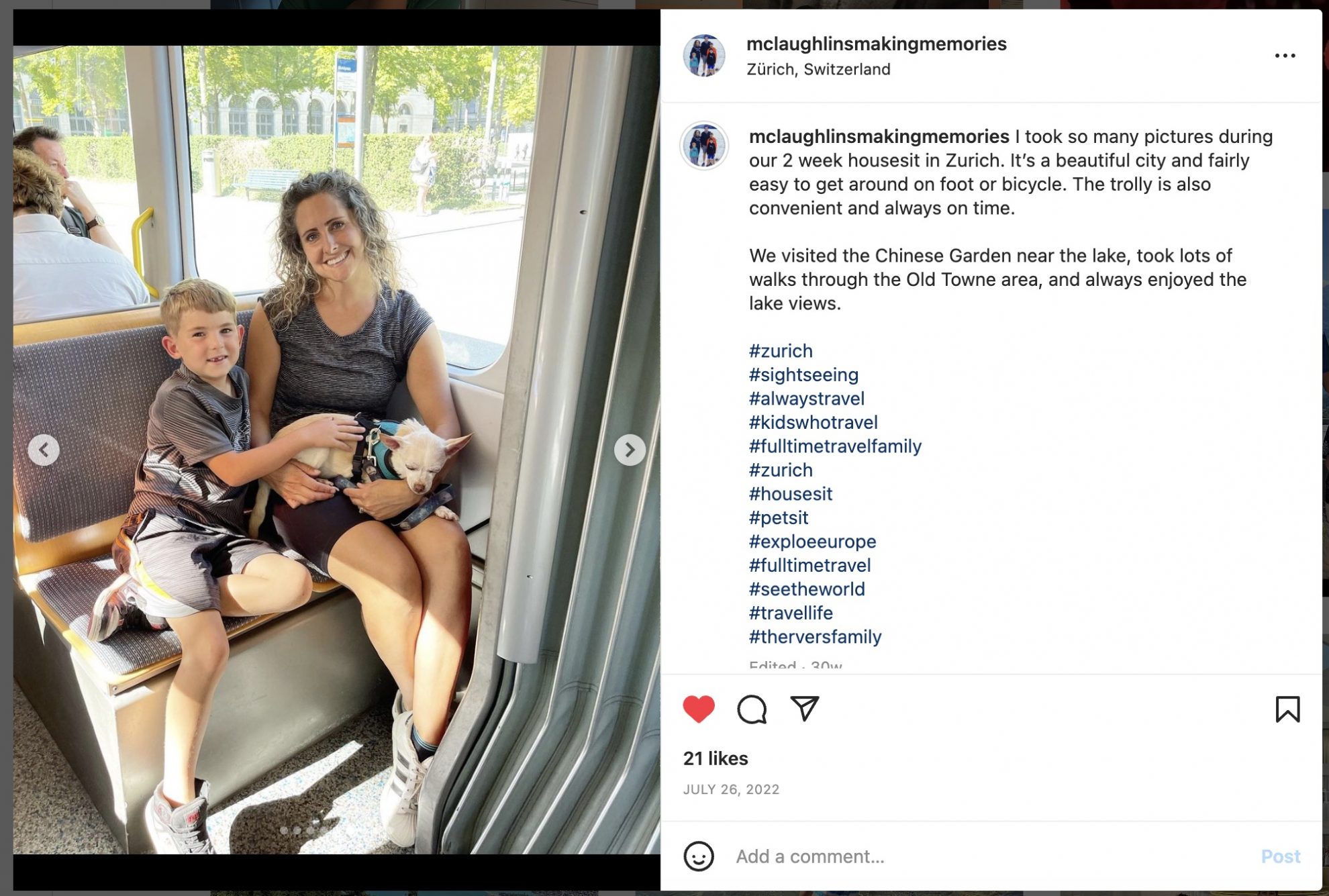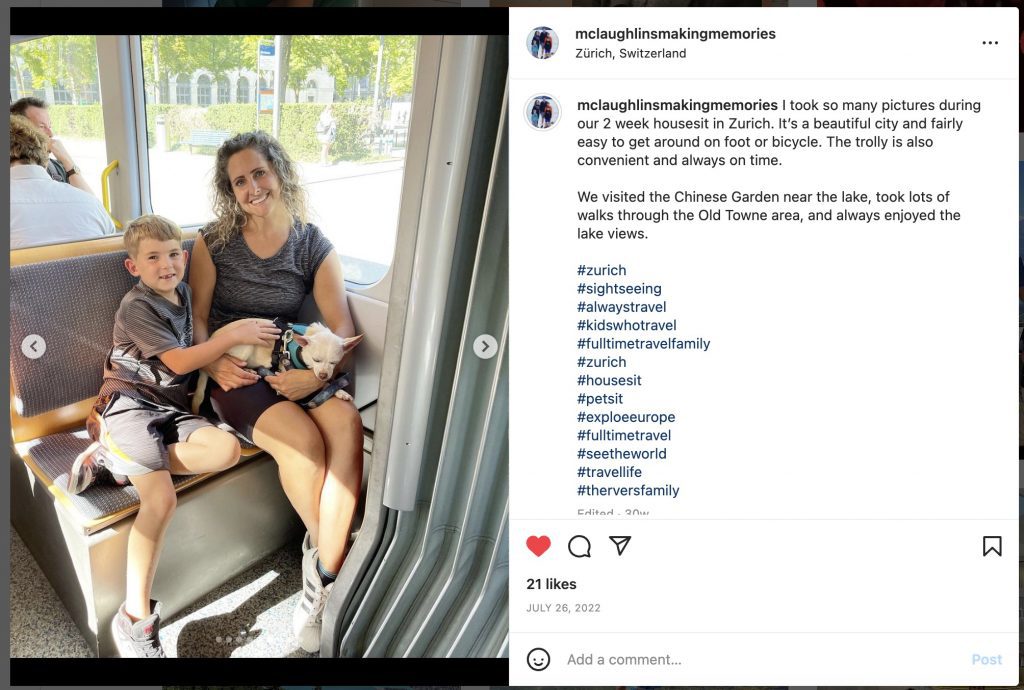 Last-Minute (Short Notice) Train Travel
While we were on the border of France and Germany visiting Strasbourg for three nights between two pet-sits, we decided to take a 20-minute train ride across the German border.
We weren't sure if we were going to have another opportunity to visit Germany during our time in Europe. Being on the border gave us a great opportunity to book a next-day return trip (about $30 for our family) and to cross Germany off our list.
We took a train ride to the first town across the Rhine River (Kehl), bought some pretzels from a bakery for a snack, and wandered through a park along the river.
With the frequency of the train schedule and the affordability (even if a same-day or next-day train came at a premium price), we had the flexibility to book next-day tickets and show up at the station in time for our train for a nice day out to explore as a family.
The Views On A European Train vs. Plane
We crossed the Swiss Alps both by plane and train. You've probably already guessed which one gave us the best views. While the Alps were amazing to see from above, winding through the Swiss countryside on a train was a completely unique and breath-taking experience.
Our friends asked us for our opinion on whether they should take a plane or train on their upcoming trip from eastern Switzerland to Venice, Italy.
With a quick search on both Skyscanner and Trainline, we figured out that the price and time spent (when factoring the waiting time at the airport) were about the same for either a flight or train, but the train trip would be the best experience if they were looking for views of the mountains, quaint Swiss and Italian mountain towns, waterfalls, and turquoise glacier lakes.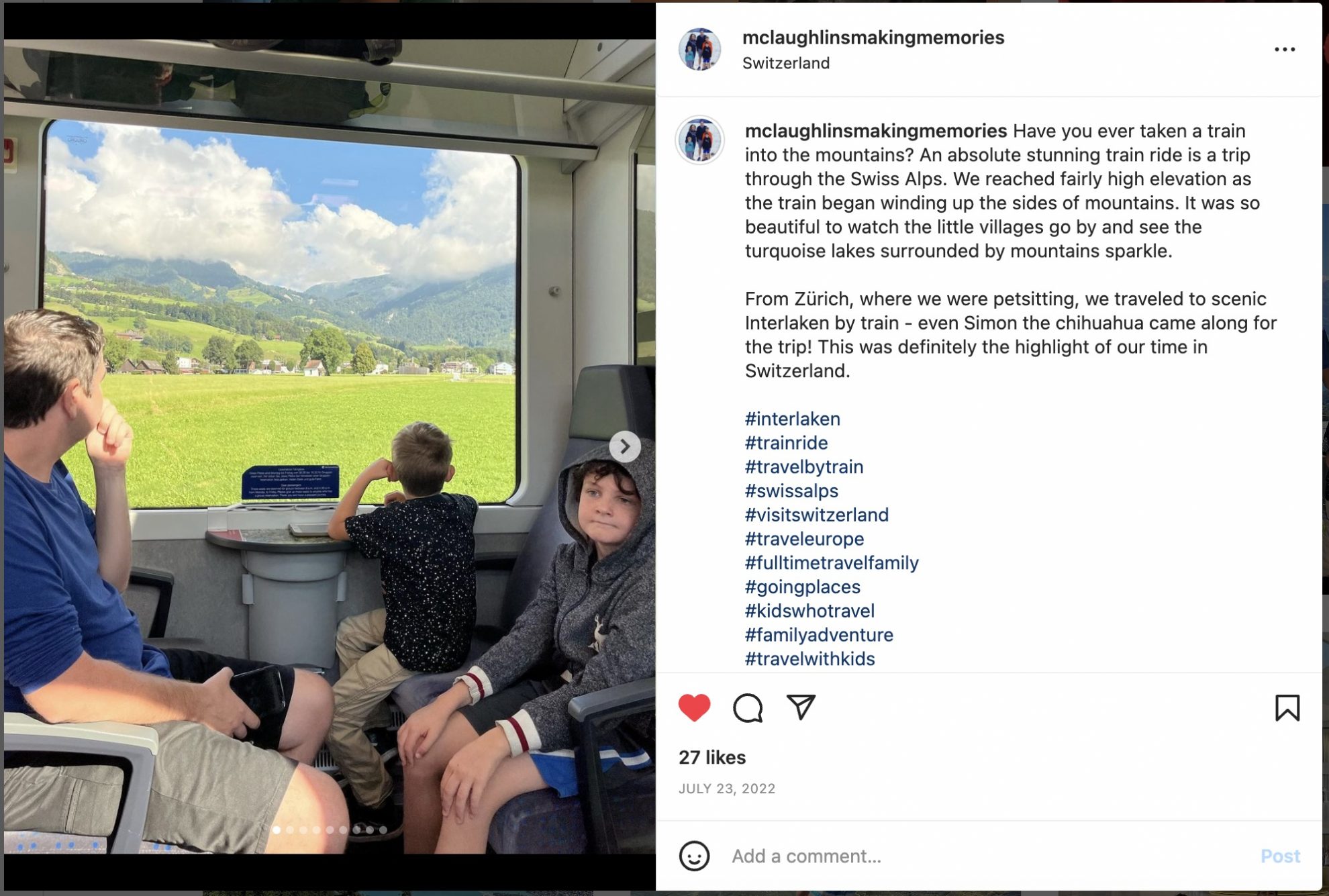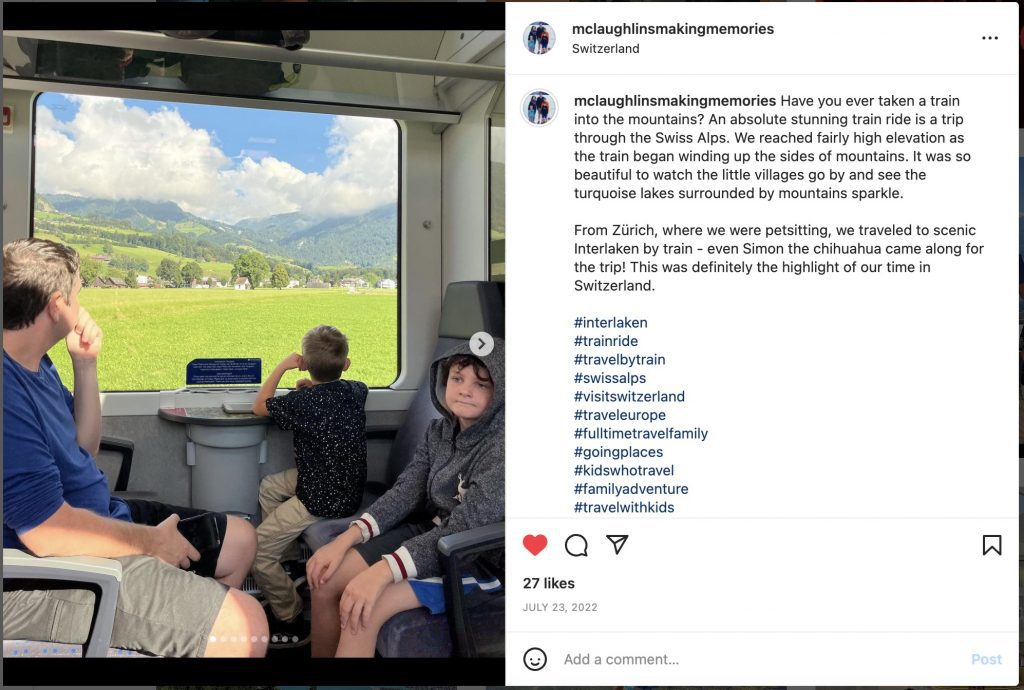 Airport Locations vs Train Station Locations
This hadn't even crossed our minds before visiting Europe, but your destination within a city is an important factor to consider. Airports are located on the outskirts of cities. Train stations are usually in the very heart of a city.
We had to plan for an overnight stay somewhere between our trip to Prague and a petsit we had scheduled in Stuttgart. We decided on spending the night in Munich so that we could see the city during a 24-hour stop there. Costs and travel times were about the same to fly from Prague to Munich as they were to take the train.
We realized that if we took the train from Prague to Munich, we could stay at a downtown hostel near the train station. It would be easy for us to get back to the train station, on foot, to board our train the next morning to Stuttgart. The hostel we found was just three blocks away from the train station. Alternatively, if we had flown into the Munich airport, we would have needed to take the train from the airport in order to get downtown (at an additional cost and travel time), and the hotels near the airport cost about the same price as the expensive hotels downtown.
Even when we found the perfect flight at the right price and schedule from one city to another, we would often need to take a train to get to and from the airport at either end. Because of this, we always considered the complete time and travel costs to get door to door.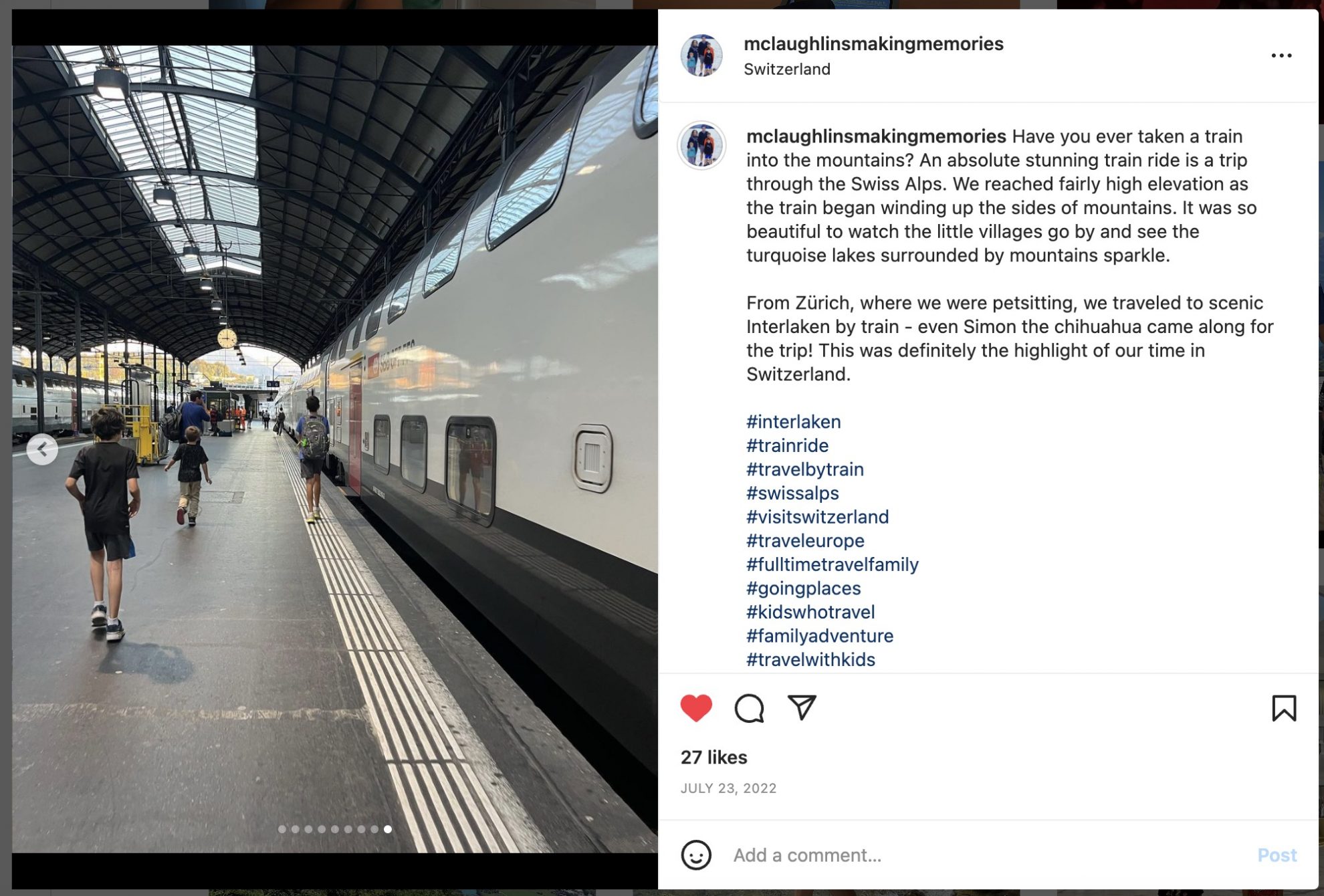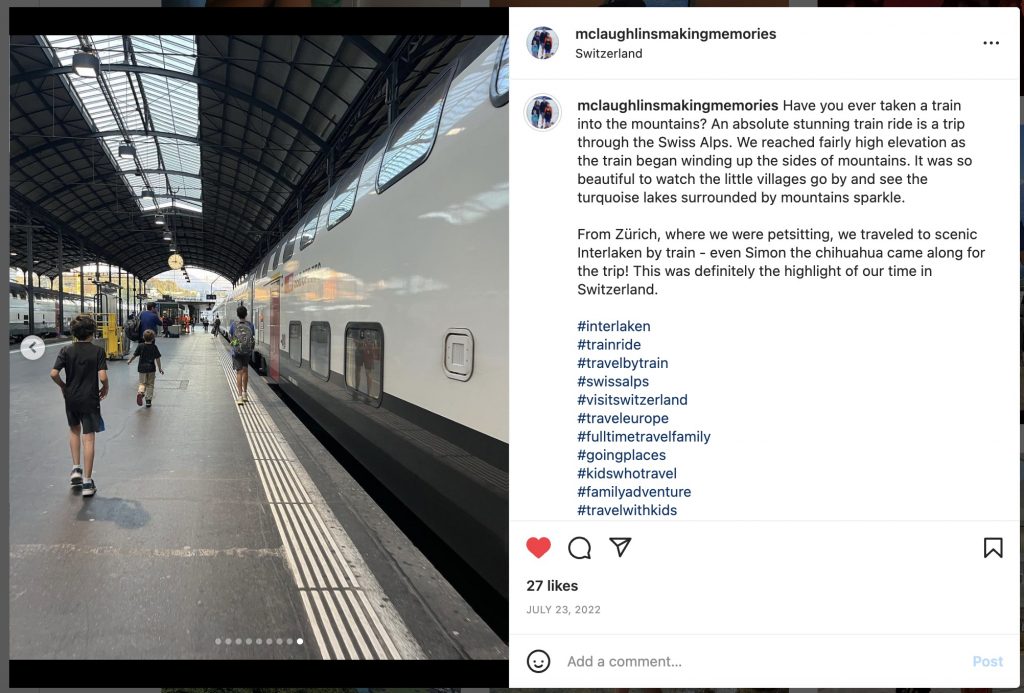 How to Decide Between a Train or Plane With Kids in Europe:
Check Skyscanner for flights and Trainline for train tickets and pricing information before you decide.
Consider the costs and time you'll spend getting to and waiting in the airport before and after a flight, and compare that with the time you'll spend getting to the train station and riding the train.
Consider the experience you'd like. Would the train travel offer the views you would enjoy during your trip, or would you like to expedite the trip and get where you're going in the shortest possible time?
Do you want to arrive in the middle of a major city or stay near the airport, or is downtown near the train station your destination?
Consider the hidden expenses for luggage or seat reservations when deciding which journey is more cost-effective.
When It's Best To Choose A Plane Over A Train In Europe
There are obvious times when the plane makes more sense. We took the plane from Zurich to Glasgow, because, while the train ticket cost was the same as a plane (with a layover in Amsterdam), the tipping point was a 19-hour train trip vs two 90-minute flights.
If you aren't taking carry-on bags or checking any luggage, flight prices might be the best value and time over a train ticket.
BONUS: You might choose to travel by plane instead of a train if you're looking to sneak in a layover and check off a bonus country on your list. Here's how we pulled that off during our trip.