Disclaimer: This post includes affiliate links. If you make a purchase based on our recommendation we'll make a commission at no cost to you.
When we transitioned to living Full Time in our RV (in our case, we have a travel trailer that we tow behind our SUV) we were REALLY unprepared. It was an exciting, adventurous time where we weren't sure what we were doing, exactly where we were going or what challenges might lie ahead, but we were ready to tackle anything. (rabbit trail: here are 15 items we found out we needed in our first 90 days!)
In some cases, though, a little bit of knowledge ahead of time would have been helpful.
Here are 9 basics that will help you understand Full Time RV Living.
What is Full Hookups / EWS / Water & Electric?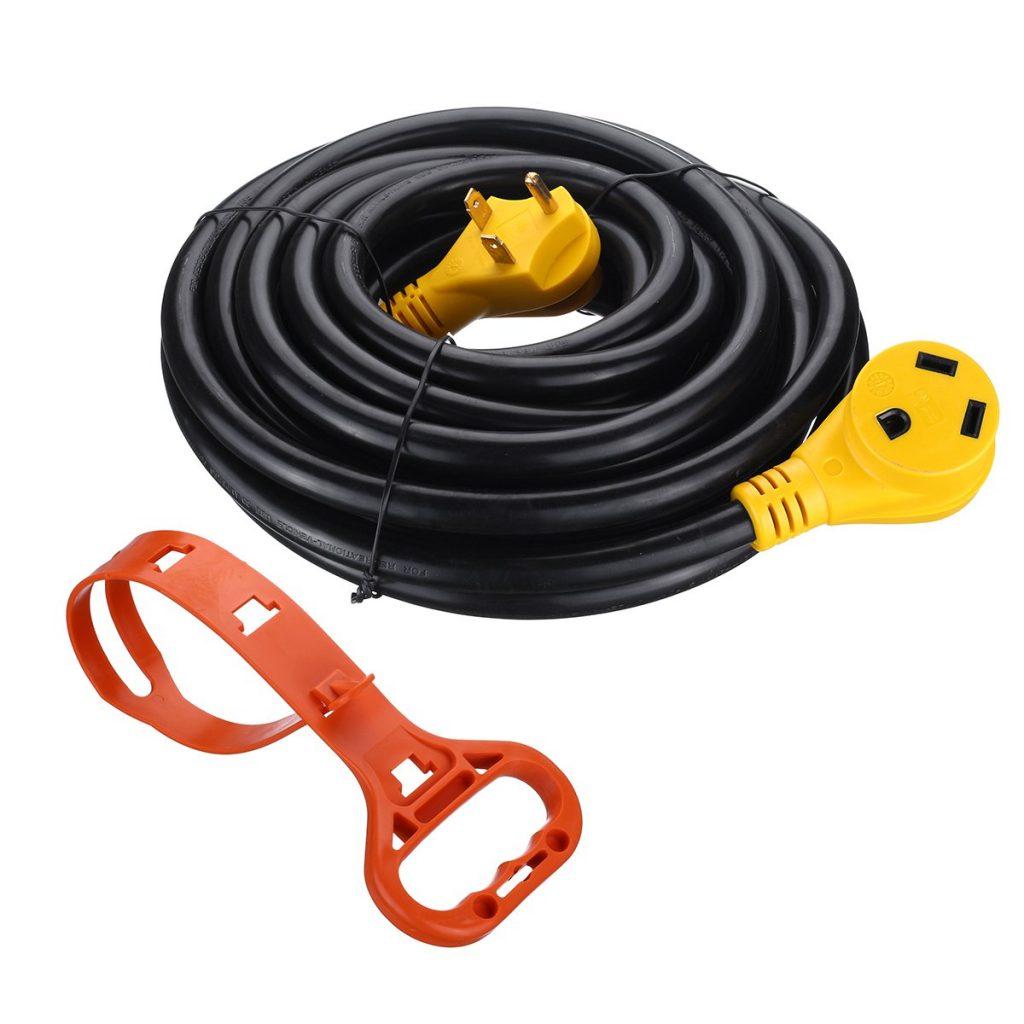 When looking at campgrounds, you'll often find references to hookups. Hookups are the connections you'll have at your campsite.
Full Hookup includes 3 things: Electricity, Water, and Sewer (sometimes referred to as EWS). This means you'll have Electricity to run your camper, trailer or motorhome, water for your plumbing, and sewer to drain to at your campsite.
Alternatively, at times you may not have full hookup, but you'll have Electric & Water only. This means that you won't drain your tanks via a sewer hose at your site, rather you'll keep your tanks closed and collect your drainage, then use a dump station when you leave the park to empty your tanks, or some campgrounds offer a service to come empty your tanks (sometimes, ironically, called the "Honey Wagon".
Even rarer, you may have electricity only. You'll need to put water into your holding tank and run your water pump during your stay and keep the water in your holding tanks.
You'll want to be sure you know what amperage your RV is (usually 30amp or 50amp but on rare occasions a small RV might be 20 amp). If a campground only has a different amperage than your rig, it can work, but you may need to watch how you run your AC, water heater, or how you cook in your RV while running on a different amperage.
What are Fresh Water Tank / Grey Tank / Black Tanks?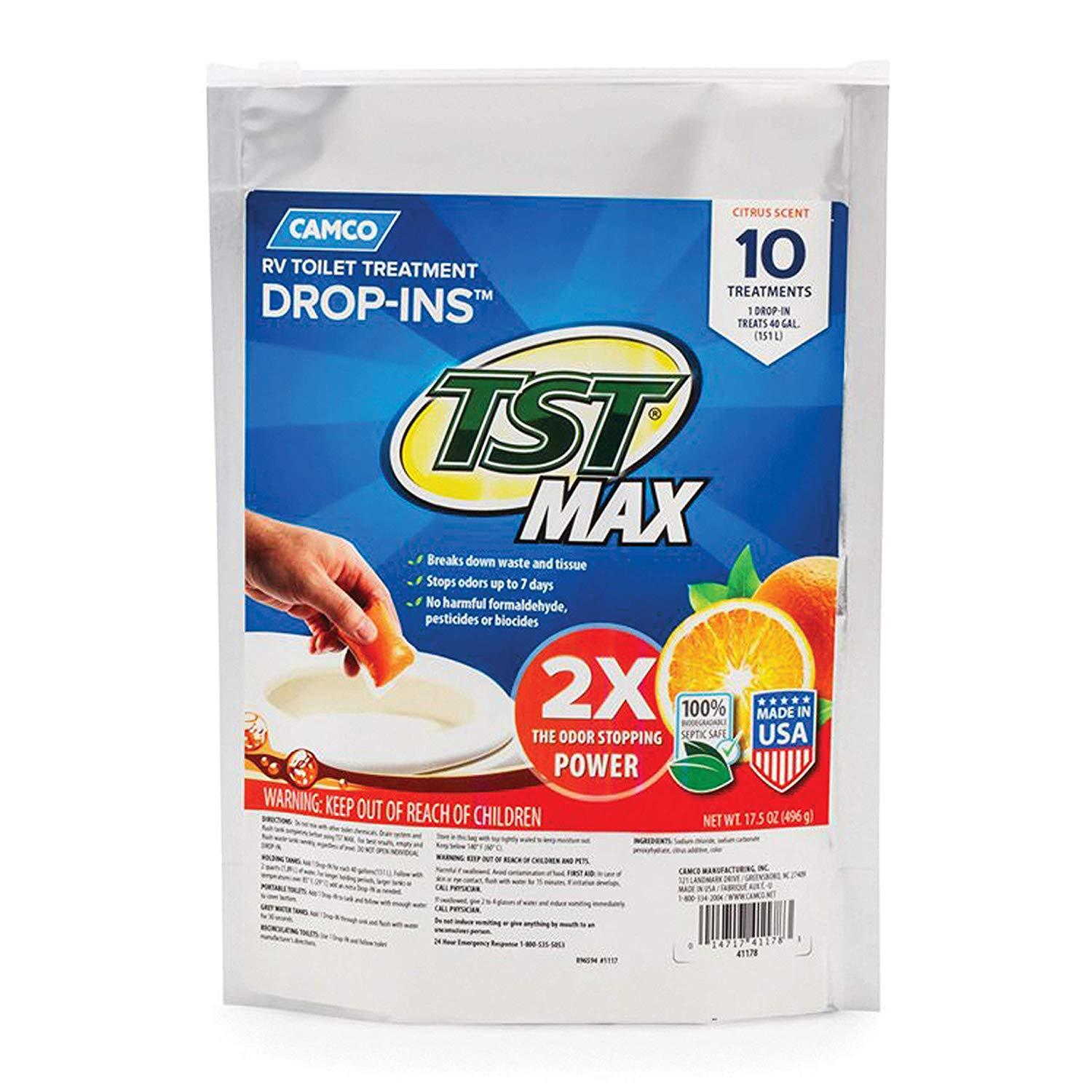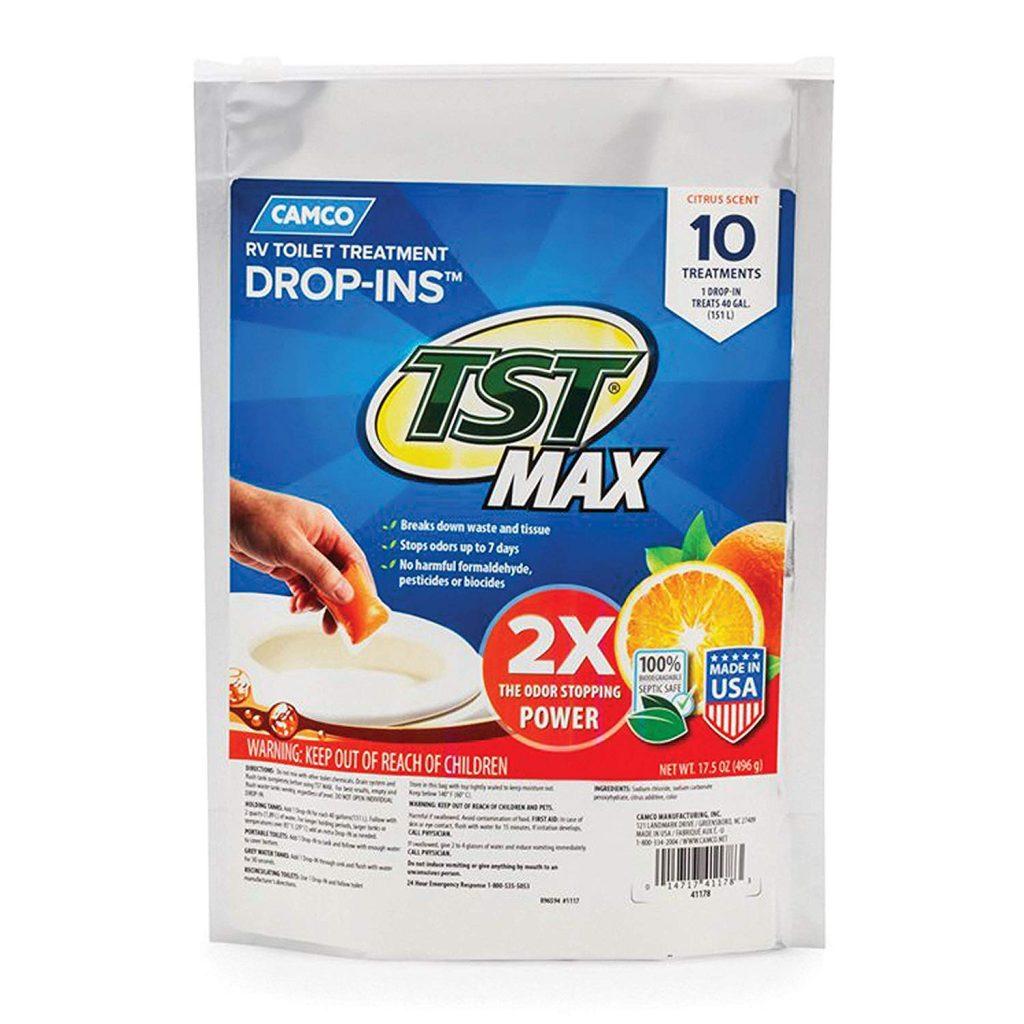 Your fresh water tank holds – you guessed it – fresh water. This is water that hasn't been used yet. Grey water is water that has run through a tap or shower (washing dishes, washing hands, showering, etc.) Black water is your sewage waste and is strictly what has been flushed in your toilet.
Most RVs have a grey tank and a black tank. Some people when staying at a campsite that doesn't have sewer, choose to empty their grey water on the ground. This is usually against campground policy (for obvious environmental reasons) and can often be a violation of a local bylaw. This is what is  referred to if you see a notice that says "No dumping of grey water."
We've found (and heard from most other camping families that we've talked to) that tanks fill up in about 3-4 days with normal use. If we're staying at one location longer than 4 days, we need to have sewer at our site. If less than 3 days, then we stop at the dump station when we leave.
If we're 4-5 days without sewer, we can do it, but we are really intentional about using water, and try to use the campground facilities as much as possible.
What does Potable Water mean?
Potable water is water that you can put 'straight into a pot.' It's safe for drinking. Alternatively, non-potable water is fine for flushing your tanks, but not safe to put in your fresh water tank or run through your RV plumbing (where drinking water will run) because non-potable water hasn't been treated.
Most dump stations will have a sign letting you know if the water is potable or non-potable.
What is a Campground Sani-Station or Dump Station?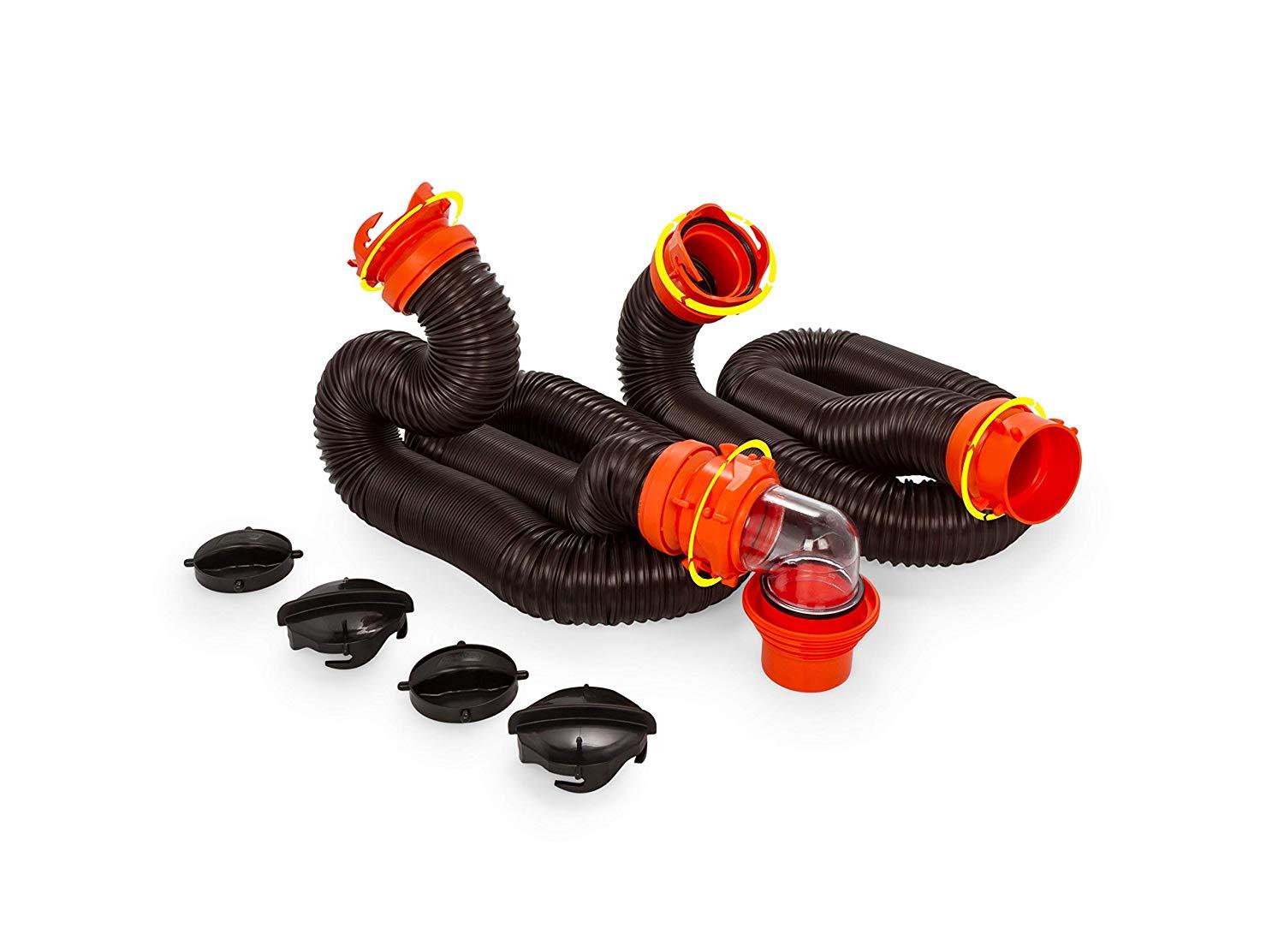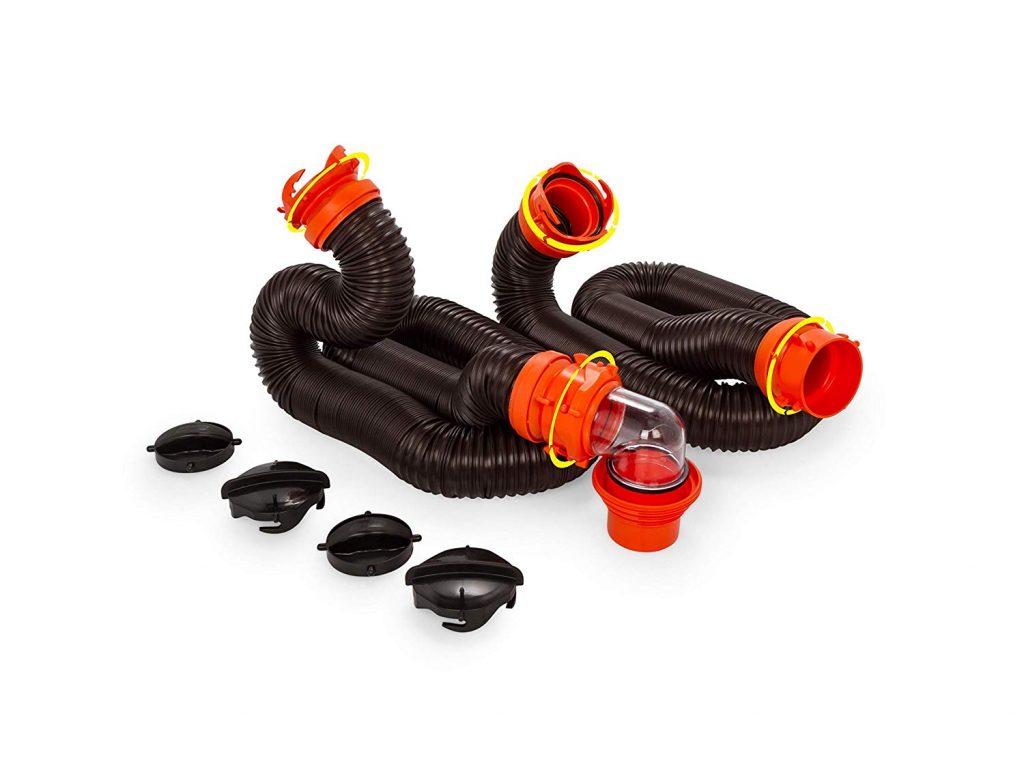 If your campsite doesn't have a sewer, you'll be collecting used water you drain down your sink in your grey tank, and water and waste from your toilet in your black tank.
Most often called the Dump Station (but sometimes called a Sani-station) , this is the drain location provided by the campground to empty your tanks.
Once you hook up your sewer hose to both your RV and the drain, empty your black tank first, then your grey tank so that the grey water washes away your black water and rinses your hose.
What do 20 amp, 30 amp, and 50 amp hookups mean?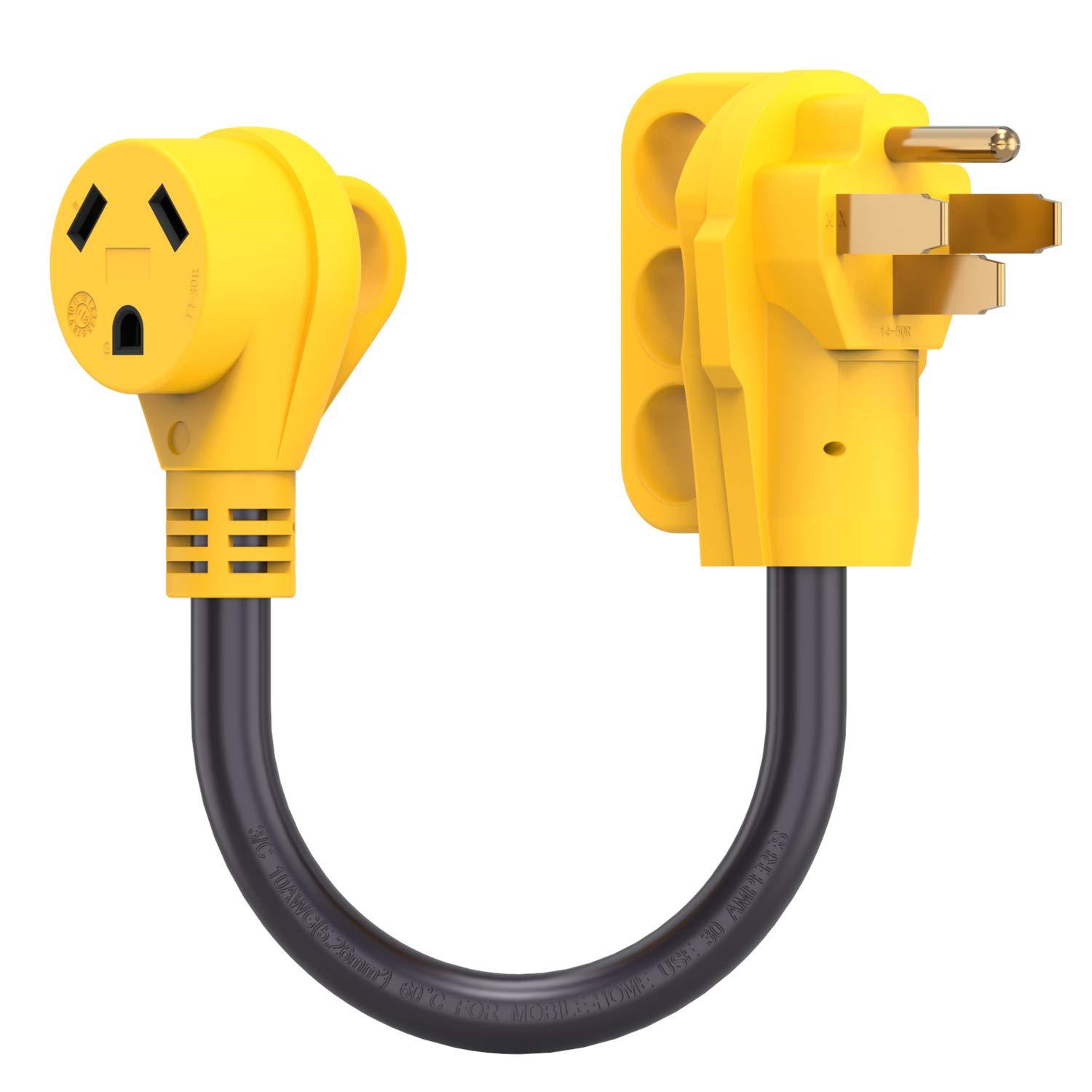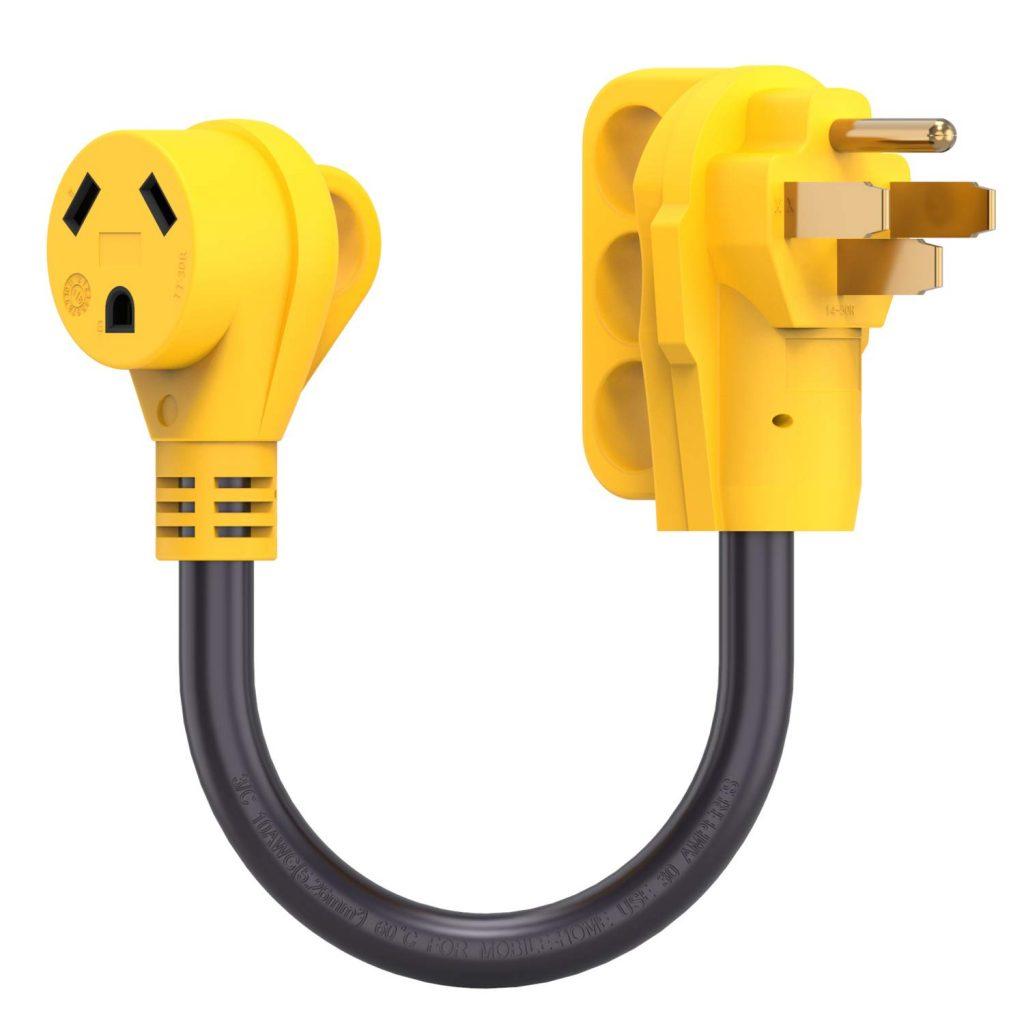 You'll want to know which electrical hookup is needed to properly run your RV, not only because they are different levels of power, but also because the plugs are different shapes to avoid confusion or incorrect connections.
Most trailers and campers are 30 amp, while larger rigs (large trailers and motor homes) are often 50 amp.
20 amp is a typical household circuit, and won't run most RVs.
Our recommendation is to always book sites that match the exact hookups your RV needs.
If you need to hook to a different amperage than your default, here is a helpful guide from the RV Geeks:
What is the difference between Boondocking and Dry Camping?
Boondocking is staying at a location with no hookups that's not a campground. This could be a Wal-mart or Cracker Barrel parking lot, Bureau of Land Management (BLM) public land most common in the south-west United States or a friend's driveway.
Dry camping is staying somewhere that is intended as a camp site, but has no water or electrical hookups. Our favorite dry camping stops have been in the mountains in British Columbia, Canada (specifically, Horseshoe Lake, just north of the Washington Border).
[In this post, we dig into the benefits of boondocking, how to find it, and what you need to do to prepare.]
What is check-in time and check-out time at a campground?
Check-in time is the time that you can arrive for that day's stay. If check-in time is 3 pm (for instance) then you won't be able to access your campsite before 3 pm on your reservation day. Often campgrounds will allow you to get to the site sooner if no one else is using the site, but that can't be assumed.
Check-out time is the time that you're expected to vacate your campsite, often 11 am or 12 noon, but varies from one campground to another.
When we arrive at a new campground, we always ask what time check-out is. While most campgrounds are fairly lenient (or have pity on us because they see us herding 3 boys into our car), some will charge a late checkout fee if you're not leaving your site by checkout time.
What is a Weight Distribution Hitch?
Snapshot: Relieves some of the weight of the trailer from your back axle/wheels / bearings. Don't tow your trailer without it!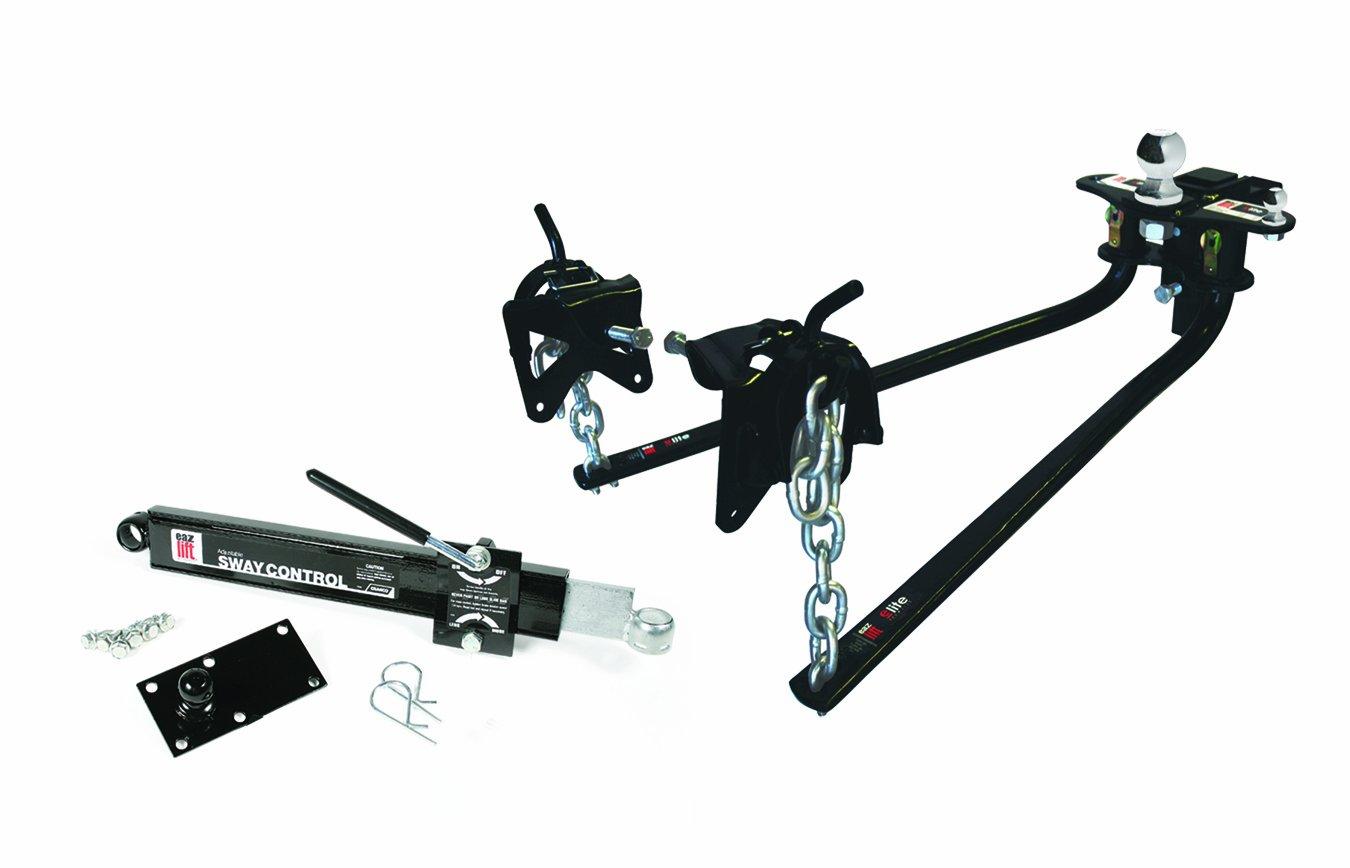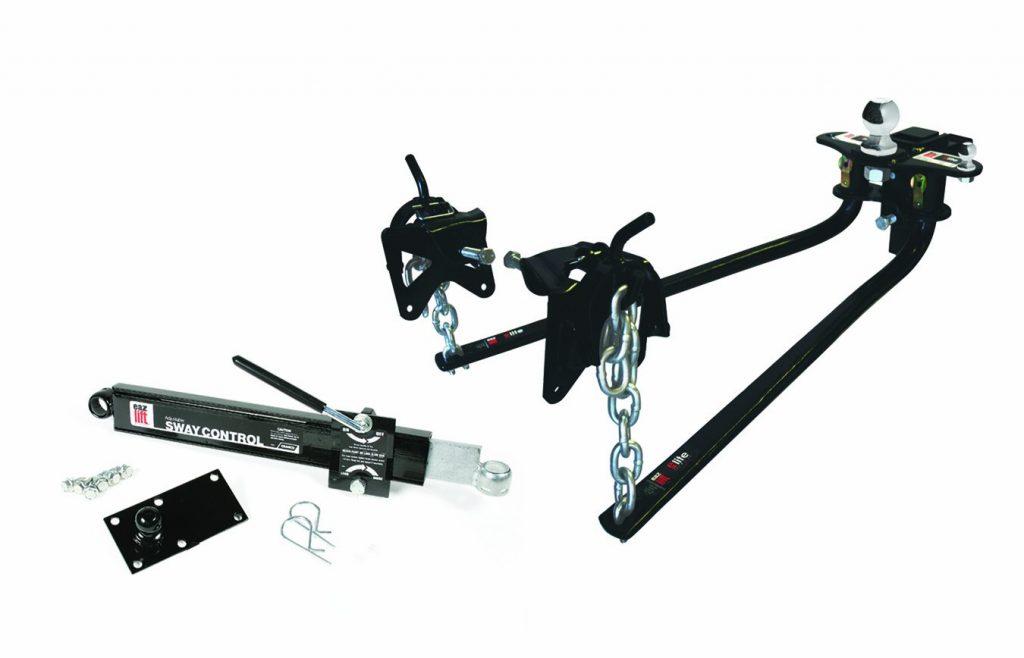 If you're towing a trailer behind a truck or SUV, then you'll need a weight-distribution hitch.
Initially, this didn't make much sense for me. If my rear axle is supporting the weight of the trailer, then the hitch can't magically stop it from adding weight, but what the weight distribution hitch does is create tension so that the trailer doesn't sit as low on the back axle, and by leveling out the trailer, the actual trailer wheels are balancing more weight.
Raise the hitch, then connect the weight distribution bars, then lower the hitch, and you'll notice the hitch doesn't go down as far, and the chains on the distribution bars are tight. This is the tension necessary to keep some of the pressure of the weight off of the back of your vehicle.
What are wheel chocks?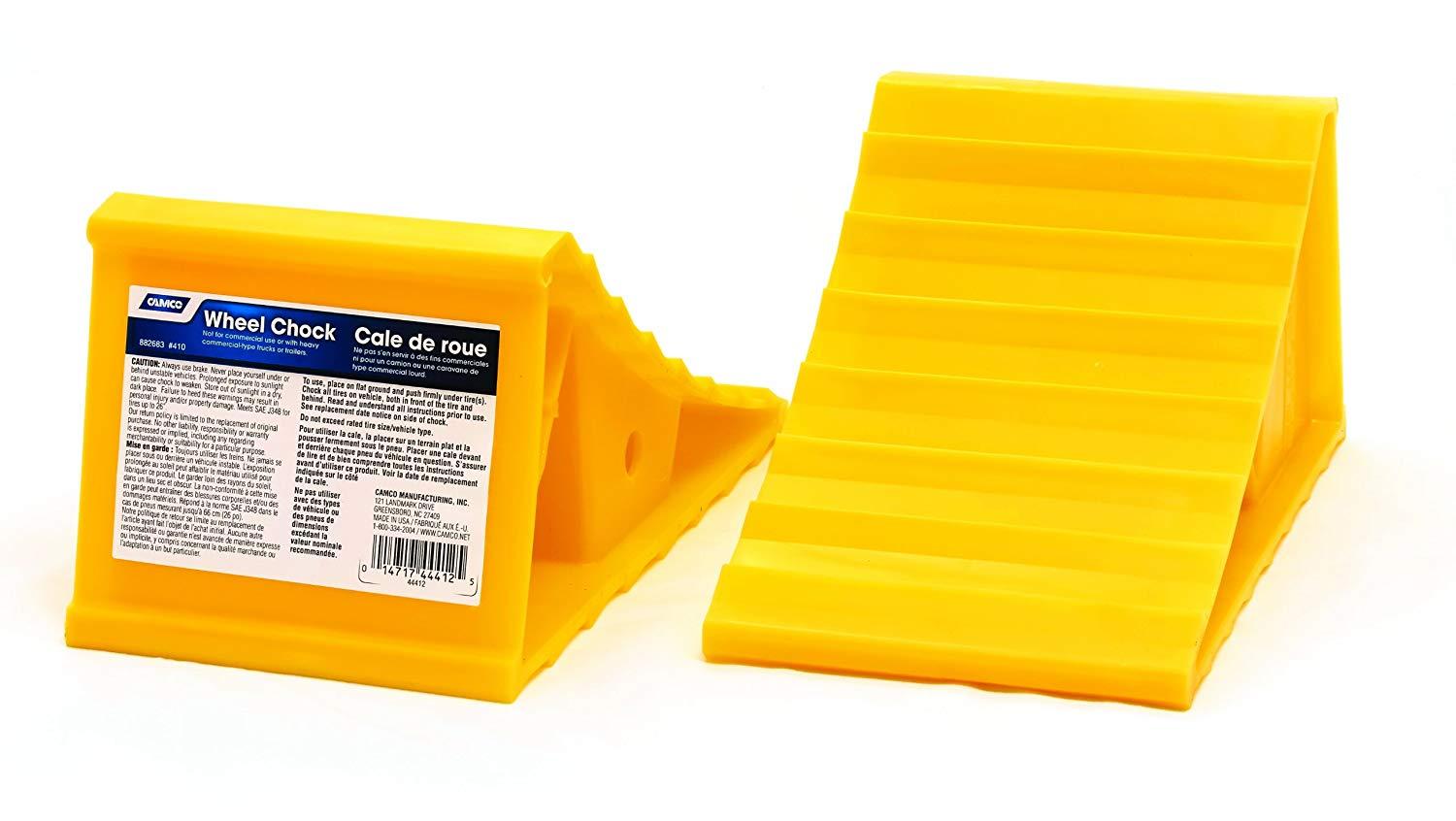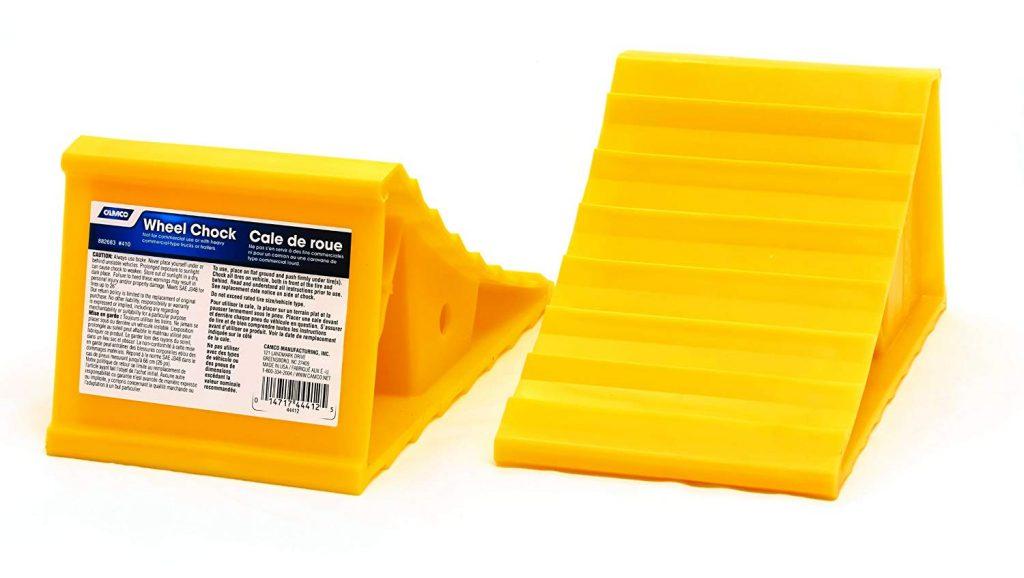 Place these in front and behind of your wheels when you park at a campsite to stop your trailer from rolling while you're inside walking around your RV.
If you're new to RV life, put a chock both in front and behind each wheel, even if you think you know which way the RV is most likely to roll.
We don't take a chance – we put 2 chocks on each side, one in front and one behind each of the front wheels.
If you're considering Full-time RV Living, give it a shot! It's really a lot of fun if you're properly prepared and know what to anticipate!
What did we miss from our list? What terms did you learn only once you went full-time? Leave a comment and we'll update our list!